MLB: How Do the Cubs and Nationals Match Up?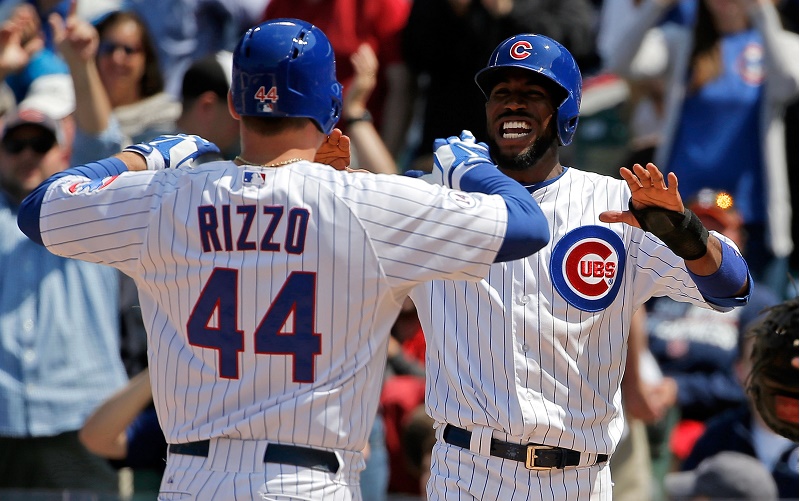 After one month of play, the Chicago Cubs and Washington Nationals top the National League as the two best teams. The Cubs have the best record in baseball, currently sitting at 17-6 on the year, with the Nats are right behind them at 17-7. The White Sox's winning percentage is close at 18-8, and the Mets are hanging tight in the NL East, just 1.5 games behind Washington.
Last year the Nationals finished with a disappointing 83-79 record, which led to the firing of manager Matt Williams. Now the team is turning things around. They replaced Williams with veteran manager Dusty Baker, hoping that his player-friendly management style and better health from important players might help them meet the lofty expectations they held prior to 2015.
So far, things have worked out well. The Cubs, on the other hand, performed better than expected in 2015, winning 97 games and earning their way to the NLCS. They improved heavily in the offseason, adding veterans such as John Lackey, Jason Heyward, Ben Zobrist, and others.
In a situation where a slow start could've put a huge damper on a season with high expectations, the Cubs did just the opposite. They've had a fantastic start, even posting a run differential of +32. If the early season numbers are any measure, how would the Cubs and Nats match up against each other in the playoffs?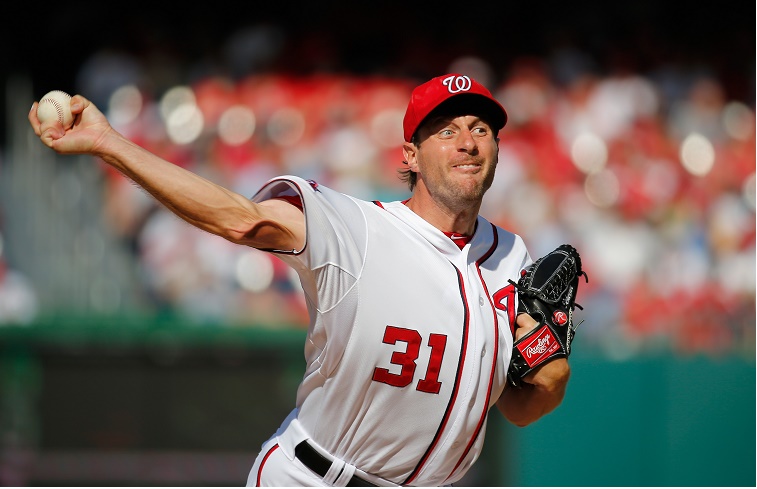 The strength of both teams, to this point in the season, has been their starting pitching. For Washington, the one weak link has actually been former Cy Young winner Max Scherzer, who had a 4.35 ERA and 4.47 FIP through his first five starts of the season before tossing seven shutout innings with nine strikeouts against the Cardinals. In 146 total innings from their starters, the Nationals have a team 2.28 ERA.
The Cubs rotation has been just a tick better, posting a 2.27 ERA in 142 2/3 innings pitched. Jake Arrieta and Jason Hammel have been fantastic, as has Jon Lester. Arrieta is 5-0 with a 1.00 ERA in five starts and Hammel has a 0.75 ERA in his four games. Arrieta has been insanely good going back to the middle of last season, posting a 24-8 record with a 1.62 ERA in 238 1/3 innings over 34 starts his last 365 days.
As great as the Mets rotation is, the Nats and Cubs have both been fantastic as well. A playoff series would likely see the Cubs throwing out Arrieta, Lester, John Lackey, and Hammel against Scherzer, Stephen Strasburg, Gio Gonzalez, and Joe Ross. This seems to be pretty close to a wash, although the Cubs' top two in Arrieta and Lester might be slightly better than Scherzer and Strasburg.  But that balances out by Washington's bottom two likely being better than the Cubs' No. 3 and No. 4 starters.
The other side of things is hitting, which has been somewhat of a struggle for both teams at times this year. The Cubs have had some great games, and in general the numbers are good. But the cold weather, with the wind blowing in off the lake and knocking down fly balls, has not been kind to Chicago. Their team OPS is a fantastic .796, although they have only compiled a .255 batting average as a team.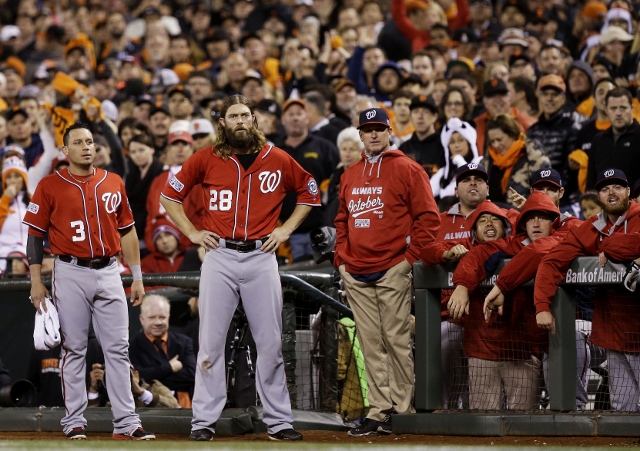 The Nationals, on the other hand, have been pretty mediocre with the bats. They have a team OPS of just .692, good for ninth overall in the National League, and only really have Bryce Harper and Daniel Murphy hitting well right now. The good news in Washington, which is frankly the most important thing, is that everyone is currently healthy.
If we have to award one team the hitting category, it has to be the Cubs. Despite the fact that they've consistently had a lower team batting average, they still make plenty of contact at the plate and have developed some scary home-run potential as a lineup. This Cubs team is still young on offense as well, so they should only get better as time goes on.
The last aspect to look at is managerial decisions, and that's the Cubs' advantage. While many could argue that Dusty Baker excels at the most important aspect of a manager's job — handling the players, not creating a lineup card — he is still known for making bad decisions about pulling his starting pitchers.
There's also Joe Maddon himself, who is widely considered to be one of the best managers in the game. If there is an advantage in managers, the Cubs certainly have it. It's way too early to decide that the Cubs and Nationals are headed for a series in the NLCS this year.
However, things are looking good, especially for the Cubs, who have built a three-game lead over Pittsburgh and a six-game lead over the St. Louis Cardinals. If both teams stay healthy and continue to perform, there's little doubt they would match up against each other again come October.
Follow Ryan on Twitter @RyanDavisBP
Statistics courtesy of Baseball-Reference.com and Fangraphs.com.