MLB: How Do the Pittsburgh Pirates Fix Their Starting Rotation?
The Pittsburgh Pirates are an interesting story in the NL Central. They won 98 games last season and had the second-best record in all of baseball, yet they are largely forgotten among conversations about the future of their division. The Cardinals won 100 games and the division title, and the Cubs won 97 games and advanced to the NLCS. The Pirates? They lost their only playoff game — the wild card game — to those same Cubs.
The Pirates should return essentially the same offensive group, as none of their starting position players are free agents this offseason. That offense was the fourth best at getting on base and scoring runs in the National League in 2015, which was a huge part of the Pirates success. They also have the ability to return essentially the same bullpen, with closer Mark Melancon and setup men Tony Watson, Jared Hughes, and Archimedes Caminero all under contract.
The main problem for the Pirates is the issue of starting pitching. Gerrit Cole still has one more season of pre-arbitration, which will keep him around in 2016 for somewhere in the neighborhood of $600K. Francisco Liriano is under contract as well, but from there it gets sketchy.
Charlie Morton and Jeff Locke are set to return but those guys are No. 4 starters at best, with their need to rely on contact and inability to strike out a high amount of batters. Morton had a poor season for the Pirates, putting up a 4.81 ERA in 129 innings pitched. He's going to be 32 years old next season, and it's unlikely a team will take on his $8 million salary. Locke is a left-handed starter and is just 28 years old, so it's possible a team might be interested in trading for him. If you were putting together a team to win the World Series, you'd hope that only one of these guys would be in the rotation. In reality the Pirates may not have a choice.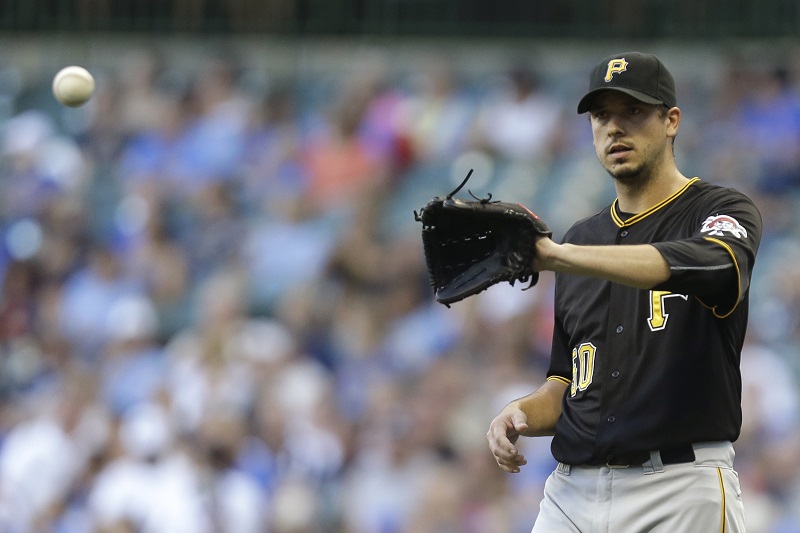 J.A. Happ, who was acquired from the Mariners mid-season and pitched extremely well for the Pirates down the stretch, is a free agent and may get more money than the Pirates are willing to spend. A.J. Burnett was essentially the Pirates' second-best starting pitcher in 2015, but he's chosen to retire. So how do the Pirates fix their need in the rotation, knowing that they need at least one player, possibly even two, who wasn't on the roster last season?
There's a decent possibility that, at some point, pitching prospect Tyler Glasnow could be the guy who Pittsburgh crosses their fingers on. Glasnow is a tall 22-year-old right-hander, standing 6-foot-8 and regularly bringing a fastball that sits in the upper 90s. He also throws a big curveball and a decent changeup, and in general the stuff is awesome. If Glasnow hits his ceiling, he's another top-of-the-rotation ace who you can plug right in next to Cole.
Glasnow spent his time in 2015 between three different minor league affiliates, finishing up in Triple-A. Combined, he put up a 2.39 ERA in 109.1 innings pitched, including 136 strikeouts. He may have to return to Triple-A briefly in 2016 for service time purposes, but barring an injury he should be wearing a Pittsburgh uniform at some point in the season.
Of course, to pencil Glasnow in as a No. 2 starter behind Cole would be premature. The Pirates of recent have waited a bit longer when calling up their prospects, often getting to mid-June with guys like Cole and Gregory Polanco to pass the Super-Two deadline. This allows the Pirates to push the first year of arbitration down the road a little bit, saving some money in the short-term.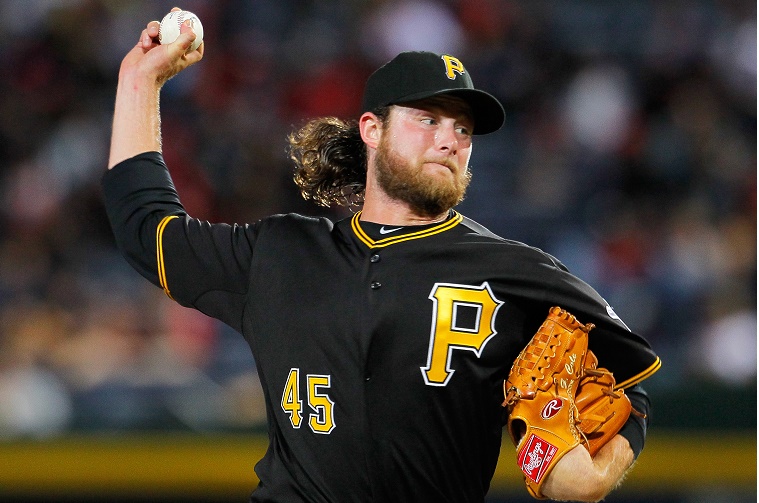 After Glasnow, the Pirates don't have a ton of other starting pitchers to rely on in 2016 coming up through the organization. Nick Kingham made a few starts at Triple-A last year but went down with Tommy John Surgery and may not pitch at all next season. They do have former top-prospect Jameson Taillon, who should be healthy. However, he hasn't pitched since 2013 after having elbow and hernia surgeries that forced him to miss the last two seasons, respectively.
If the Pirates are unable to bring Happ back, they probably need to dig through the bargain bin of free-agent starting pitchers. That means guys like Doug Fister, Mike Pelfrey, Alfredo Simon, and Chris Young could be options for the Pirates' rotation to make things work — at least until Glasnow arrives. They could always make a mid-season deal like they did for Happ last season, too.
Figuring out the starting rotation next season will be complicated, but the future is bright for the young squad that's made the playoffs three seasons in a row. The downside is that the Pirates were forced to go the route of the wild card all three years. The last two years they've run into Madison Bumgarner and Jake Arrieta, who both had three complete game shutouts to end the Pirates World Series aspirations.
Keeping up with the Cubs and the Cardinals will be a challenge that extends beyond 2016 and into the next decade, with the Cubs cultivating a talent base that rivals the Pirates with a big market payroll that will expand drastically when they get their new TV contract in 2020. The Cardinals have some good, young hitters in Randal Grichuk and Stephen Piscotty, as well as controllable arms like Michael Wacha and Carlos Martinez.
Making the playoffs again won't be easy, but if the Pirates can figure out how to fill their starting rotation and get a solid rookie performance from their top prospect, they should be right there with the best teams in the division.
Statistics courtesy of Baseball-Reference.com.