MLB
MLB: How Donald Trump Made Pete Rose Look Great Again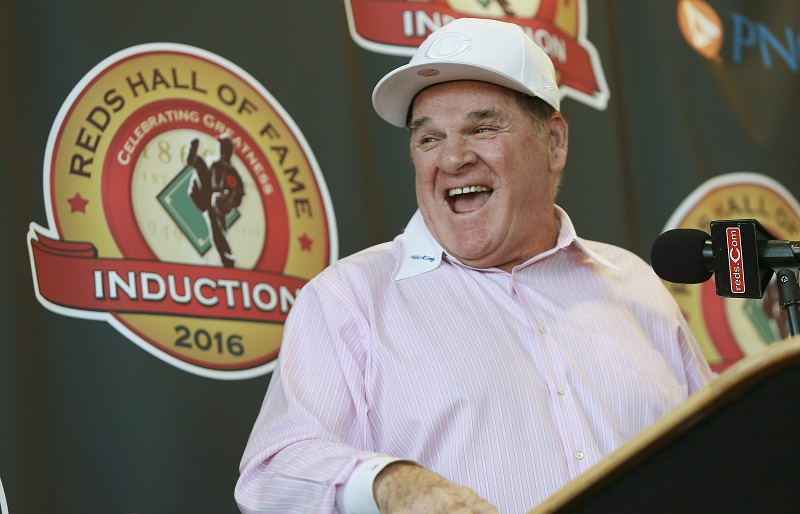 If you took a poll of baseball fans, most would tell you they don't want to see politics and baseball mix. Yet, to our chagrin, we've already had Curt Schilling, Johnny Damon, and Paul O'Neill in the spotlight for comments about candidates this election cycle. It took Pete Rose, not your typical moral compass, to shut down the politics talk following an erroneous Donald Trump tweet. The noble effort made the MLB Hit King look great again.
Those who missed the tussle between Rose and the GOP frontrunner are unlikely to be surprised by the goings-on ahead of the Ohio primary. The episode began with Trump tweeting a picture of a baseball purportedly signed by the former Reds great, telling the candidate to "make America great again." Trump wrote he "just received" it from Rose and added his own campaign hashtags, implying an endorsement from one of Cincinnati's favorite sons.
For Ohioans hoping (correctly and ultimately futilely) that Gov. John Kasich would take the state, the sentiment was along the lines of "say it ain't so." According to Ray Genco, a lawyer for Rose, it actually wasn't so. The Washington Post reported the ball was not authenticated, meaning the signature may not be that of the Hit King. As for Rose forwarding it to Trump at such a crucial moment in the GOP campaign, Genco was clearer: "Pete didn't send it," he told the Washington Post. That gave Rose the opportunity to shine in a statement released by his attorney:
Pete has made a point not to "endorse" any particular presidential candidate … Pete did not send any candidate a baseball or a note of endorsement. That said, through my discussions with Pete, I've learned that he believes who to vote for is a decision each voter should decide for him or herself. Pete knows and has impressed upon me that, above politics, it's leadership and teamwork [that] make all the difference. Both the left and right are Baseball fans — and it is those institutions and their people that make America exceptional."
Though "elegant" and "classy" aren't words you associate with Rose, you've got to hand it to him here. He nailed it like one of his countless liners into the gap.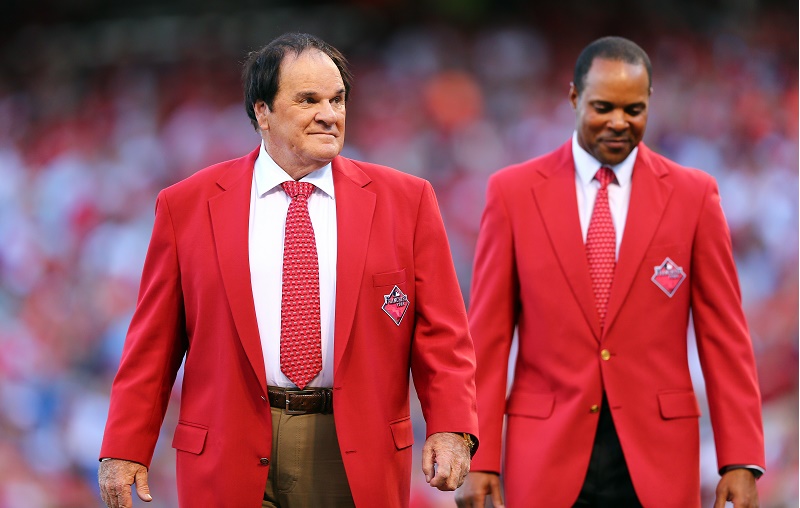 It had been an uneven offseason for Rose, beginning with his departure from the World Series broadcasting team to work a baseball card convention, for which he was criticized. Then he got the worst news of all when Commissioner Rob Manfred denied his reinstatement to the game. During that announcement, it was clear that Manfred had questions about Rose's moral fiber and his commitment to leaving the gambling world behind.
"Mr. Rose has not presented credible evidence of a reconfigured life either by an honest acceptance by him of his wrongdoing, so clearly established by the Dowd Report, or by a rigorous, self-aware, and sustained program of avoidance by him of the circumstances that led to his permanent eligibility in 1989," Manfred wrote in a statement. From those comments, fans faced a sad reckoning — that Rose continued gambling away his chances at the Hall of Fame, even as a major long-shot.
Some good news came in January with the announcement that he would enter the Cincinnati Reds Hall of Fame, so it wasn't all bad for the Hit King. Yet he still lacked the type of moment that thrilled fans so often in his Hall-worthy career. It took the false claims of a presidential candidate to wake the champion heart in Rose, and he delivered in the clutch.
Connect with Eric on Twitter @EricSchaalNY
Source: MLB.com Statistics courtesy of Baseball-Reference