MLB: How Have the 5 Biggest Free Agents Performed in 2016?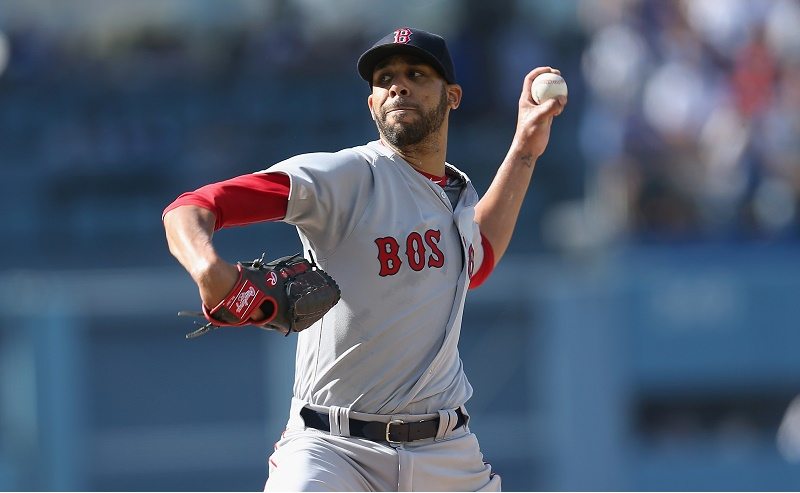 While there were a bunch of eye-popping MLB free agent contracts signed in the offseason, the top five going into effect in 2016 had total values exceeding $750 million, or three quarters of the way to a billion dollars.
From the lowest-value deal in years and dollars (Justin Upton, six years at $133 million) to the longest (Jason Heyward, eight years) and highest in dollar amount (David Price, $217 million), a few lifetimes' worth of expectations came with them.
Nearly five months into the first year of those deals, we thought it was time was right to take a look at the fattest contracts signed prior to 2016 and see if the early returns suggest victory, defeat, or a race too close to call. Our rundown follows the highest contract amount to the lowest of the five.
1. David Price, Red Sox
Among the free agent pitcher class of 2016, Johnny Cueto of the Giants has delivered the most value so far, according to the Fangraphs metric that equates performance with a dollar value on the open market. The Fangraphs system uses FIP (as opposed to ERA) in calculating value, so there may be some people who balk at the numbers Price has posted, including a 4.19 ERA through 26 starts and a league-worst 177 hits allowed in 169.2 IP. Yet he's ranked No. 16 among top pitchers in the game in 2016.
Price, who signed a deal for seven years at $217 million, has been both dominant and eminently hittable for stretches this season, so the jury is going to remain out until October. So far, the southpaw has pitched more like a No. 2 starter than the guy making one of the highest salaries in baseball, but the return has been enough to keep him out of the flop pile. The left-hander would make everyone forget the so-so start with a sparkling stretch run.
2. Zack Greinke, Diamondbacks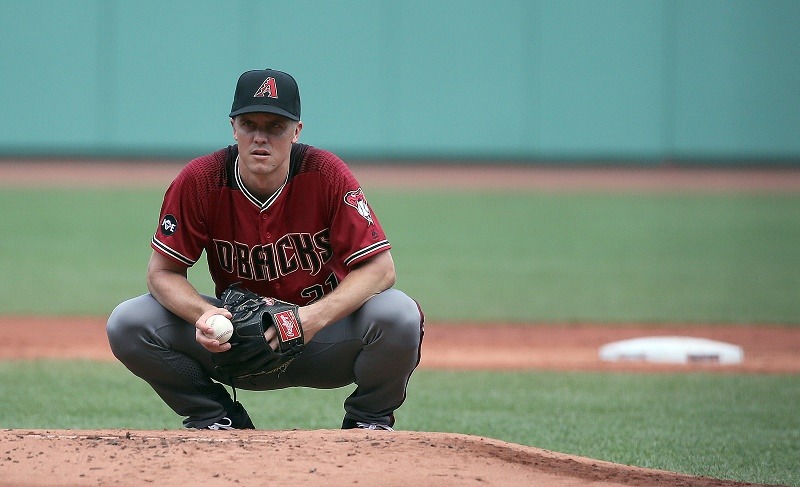 Not far from Price's mammoth deal was the contract inked by Zack Greinke with the Diamondbacks for six years at $206.5 million. At an annual salary of $34 million (second only to Clayton Kershaw), Greinke has delivered significantly less than Price with a 4.31 ERA through 117.0 IP. (His 11-4 record is more a product of good luck than anything else.) In this case, the injury bug has affected Greinke's season, but he hasn't been sharp enough when healthy to make up for the loss.
Greinke's numbers are all down compared to his Cy Young-caliber season in 2015, and he ranked 50th in WAR among starters with a minimum 110.0 IP. As he turns 33 in the offseason and looks ahead to five more years in Arizona, this contract is looking like it might come back to haunt the franchise, but on the basis of 2016 alone Greinke has been a disappointment. Fangraphs pegs his contribution near $16 million, less than half what he'll be paid.
3. Jason Heyward, Cubs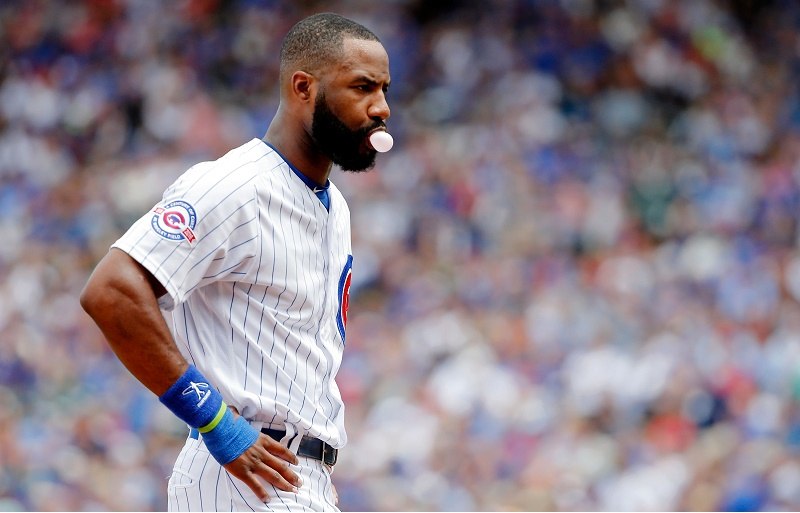 Jason Heyward signed an eight-year deal worth $184 million and that amount seemed really high before the ink dried. Nearly five months into the 2016 season, it looks like a considerable waste of money. Even with his excellent defense factored into the equation, Heyward ranked 114th among position players this season while being paid the 10th highest salary of the bunch.
Through 108 games, he hit .224 with 5 HR, 46 R, and a .617 OPS (69 OPS+). His second half numbers (.170, .455 OPS) were even more anemic than his production prior to the break (.243, .668 OPS). Fangraphs estimates his value for this season at less than $10 million. Critics of this contract wondered about Heyward's minimal pop, and so far their reservations have been justified.
4. Chris Davis, Orioles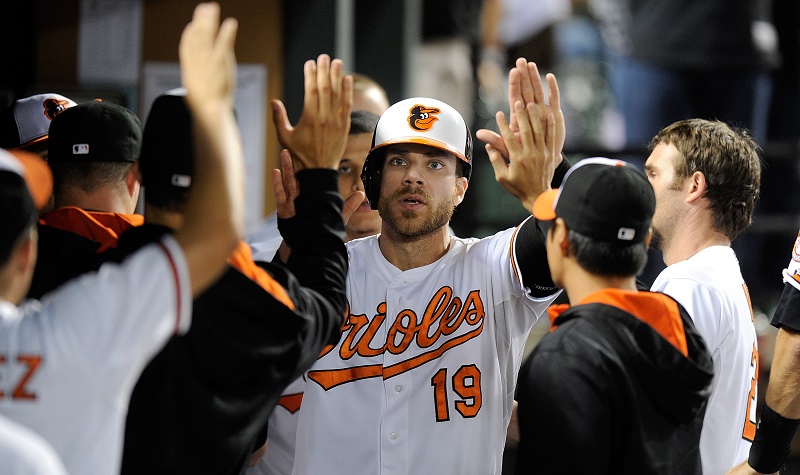 When Chris Davis was making the rounds in the offseason coming off a 47-HR year, there was one season giving general managers pause — the 2014 campaign, when he hit .196 and slugged a "mere" 26 HR. That's nice for a role player making $10 million or so, but for the money he sought GMs had something like 50 HR in mind. Baltimore took the leap and gave him $161 over seven years ($23 million annually).
So far, the bet has almost worked out for the Orioles, as Davis has posted 27 HR and 65 RBI through 116 games, or nearly $20 million worth of value on the free agent market. His on-base percentage (.338) and slugging (.456) are down from his best seasons, but he's certainly not the 2014 incarnation of himself. Compared to position players around the league, Davis ranked 67th, just behind Trevor Story and Gregory Polanco.
5. Justin Upton, Tigers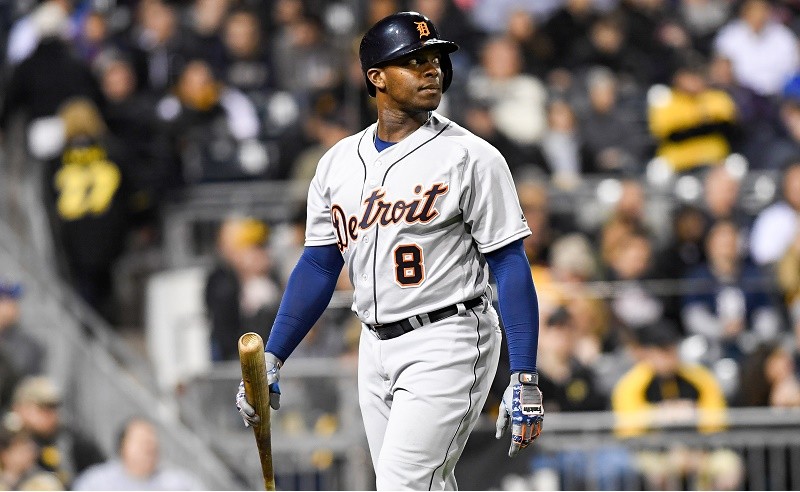 In terms of value, it's already too late to rescue the Tigers from the Justin Upton contract (six years, $133 million), at least in 2016. The once-slugging outfielder managed just 13 HR, 46 RBI, and a .652 OPS while striking out 30% of the time in his first 115 games of the season. Considering his defense is also subpar in left field, Upton ranked a terrifying 155th of 157 qualifying position players on August 19.
Tigers management tried benching him in mid-August to somehow jog him out of his slump, but the organization will have to look ahead to future seasons in order to receive value from this deal. According to Fangraphs, Upton cost the team $8.4 million in 2016, meaning Detroit might have gotten more value from a minor leaguer or bench player this season.
Follow Eric on Twitter @EricSchaalNY
Statistics courtesy of Fangraphs and Baseball-Reference.