MLB: How Ian Desmond Bet $100 Million (and Lost)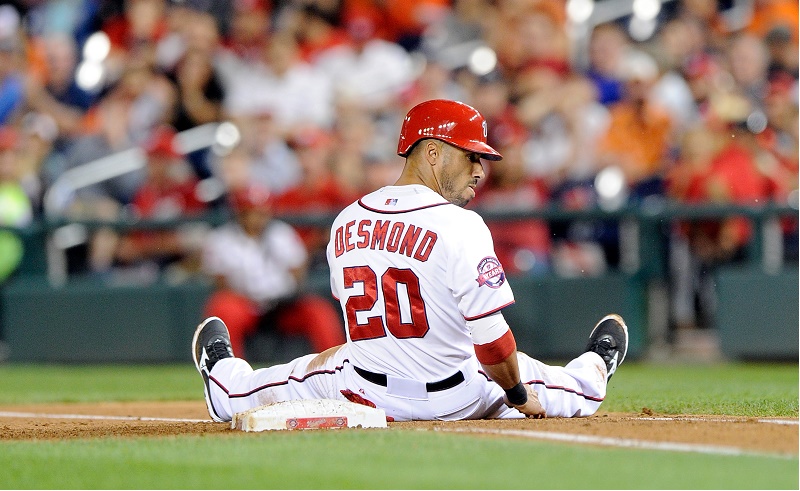 When it comes to opting out of contracts, turning down extensions, and betting on themselves, Major League Baseball players usually win. In the case of Ian Desmond, the former Nationals shortstop who signed with Texas for one year at $8 million, the loss was never bigger. Desmond came up $99 million short when comparing his new contract to the extension he refused two years ago, prompting MLB executives to call it the worst deal in history.
Desmond, represented by Sports One Athlete Management, passed on the deal Washington offered for $107 million over seven years ($15.28 million per year) prior to the 2014 campaign. Nationals executives hoped to lock up the club's slugging young shortstop for the long term. At 28 years old, Desmond was an All Star coming off consecutive Silver Slugger awards and looking like a key piece of the franchise's future.
According to MLB Trade Rumors, deferred money would have brought down the ultimate value of the deal, but even inflation can't account for how unwise this decision looks. Take Desmond's last two years of salary arbitration earnings ($17.5 million). He would have earned $30.56 million had he agreed to the Nats' extension. Since the start of the 2014 campaign, his power numbers and overall offensive value have declined.
Desmond's folly (or that of his representation) doesn't end there. He had the chance to take the qualifying offer from the Nationals, valued at $15.8 million this offseason, if he chose to take a year to prove his worth for teams next season. He declined and ended up with half that amount to play left field instead of shortstop. Therefore, the chances he can increase his value for 2017 drop significantly.
Speaking on his weekly MLB Network radio show, former Nats GM Jim Bowden described the contract as one of the worst for a player that he'd seen in his long career. "Is there a worse deal we have seen, ever?" Bowden asked Dan Duquette, another former GM, who could not come up with an answer.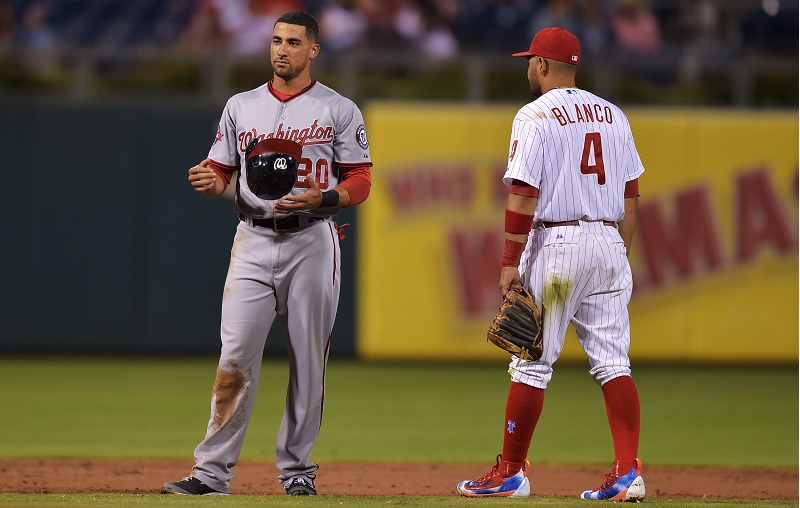 In the eyes of many baseball people, former Giants pitcher Tim Lincecum held the honor of worst contract decision ever. The Freak famously turned down a five-year, $100 million extension San Francisco offered after the 2011 season, which turned out to his last great year as a starter. However, in consecutive two-year deals, Lincecum made $75 million, taking much of the sting out of the equation.
Bowden and Duquette found the recent comp of Howie Kendrick (two years, $20 million) as a blueprint for what Desmond ought to have received at the very least. The shift from SS to LF makes the situation worse. Most scouts believe Desmond has the athletic ability to play any position, so corner outfielder is not a stretch. Nonetheless, we have seen infielders have growing pains when moving out there (See: Hanley Ramirez).
Looking at Desmond's offensive value, he makes the change from one of the lightest hitting positions on the field to one populated by sluggers. Matt Holliday, Yoenis Cespedes, and Justin Upton play left. Now Desmond's numbers are considered in that light. Even though he averaged 22 HR over the past four years, his 19 HR and .384 slugging percentage in 2015 were his worst numbers since 2011. (His batting average and OBP were career lows).
Maybe the hitter-friendly park in Arlington, Texas will allow him to revive some of the diminished power and add more value for his agents to pitch next offseason. Maybe you consider the $25.5 million a decent-enough take since the $107 million deal left the building. Any way you slice it, Desmond comes out of the deal as one of the few ballplayers who has received a fraction of his value on the diamond.
Connect with Eric on Twitter @EricSchaalNY
Statistics courtesy of Baseball-Reference.com.