MLB: How Jake Arrieta Made History in the Postseason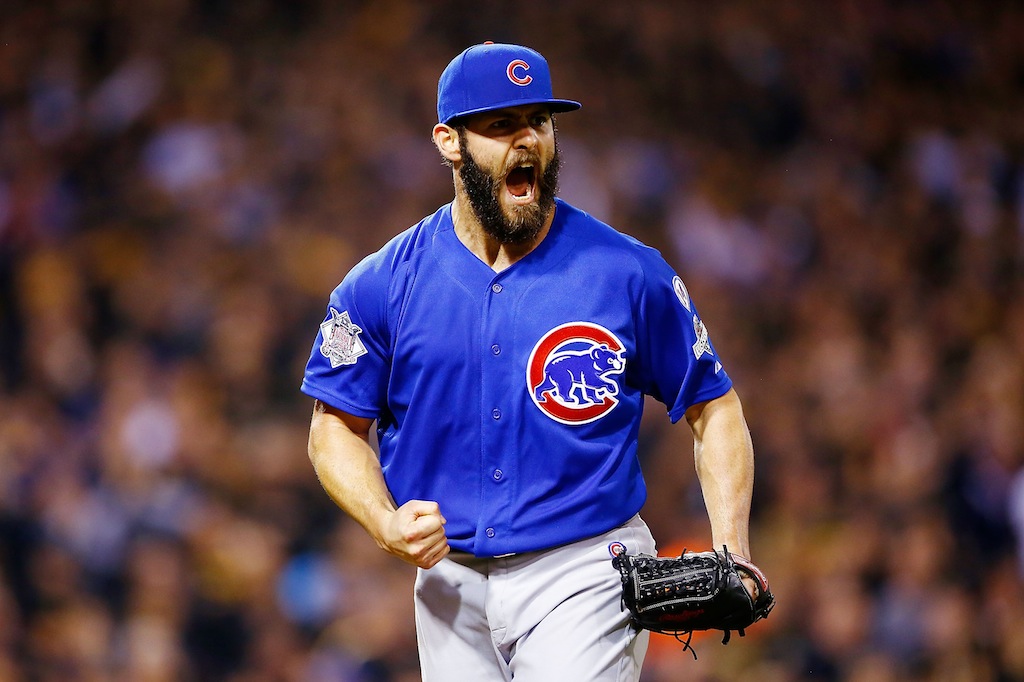 No one can say whether or not the Chicago Cubs will win the franchise's first World Series since 1908. That would be putting the cart well before the horse. As far as the organization's history of postseason disappointment is concerned, however, at least we can now say this group has gotten one proverbial monkey off its back — a playoff victory.
It's been 12 years since the Cubs last won a game in the postseason. That's finally no longer the case. On Wednesday night, this group of "kids" went on the road to Pittsburgh, stared down an incredibly rabid fan base, and toppled the Pirates in the National League wild-card game by a score of 4-0.
If there was ever a time not to doubt the Cubs, it would be right now. This team doesn't just have a core of talented young players who aren't fazed by the big stage, it has what every club looking to make a postseason run desperately needs: a reliable ace. And after his dominant complete-game shutout of the Pirates on Wednesday, right-handed hurler Jake Arrieta showed he is more than ready to take on that role. The history of Major League Baseball will show it as well.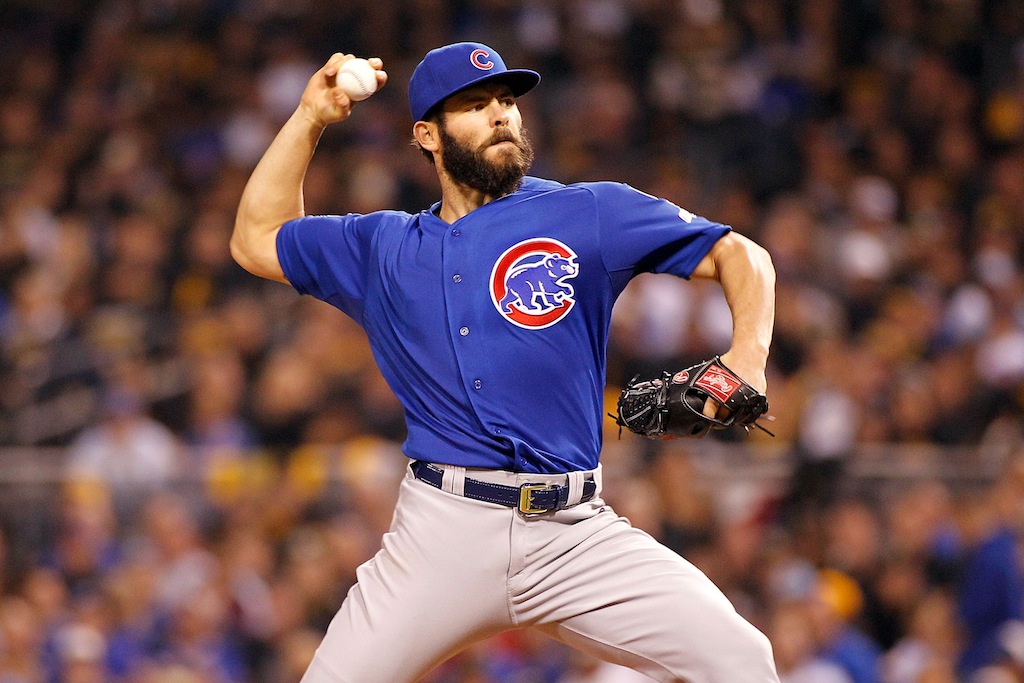 We'd love to say that Arrieta was perfect during Wednesday's wild-card game. But that wouldn't be entirely true. Despite going the distance and shutting out the Pirates, the 29-year-old did give up four hits, while also hitting two opposing batters with pitches. However, those two things aside, what transpired at PNC Park, was nothing short of magnificent. And given the magnitude of the game, it will go down as one of the greatest performances in Cubs history.
"I'm exhausted. I haven't felt this way all year," said Arrieta, who led the majors with 22 wins. "This atmosphere, the energy was unbelievable. Tried to use it to the best of my ability. They were loud, they were really loud."
If loud crowds hold the key to unlocking Arrieta's best, then Chicago better hope the trend continues for the rest of the postseason. That way their star pitcher may find himself with other opportunities to deliver historic stat lines. After all, no one in the history of Major League Baseball has ever thrown a shutout with at least 10 strikeouts and no walks in the postseason before. Not before Arrieta did it anyways. And for the record, on Wednesday, he struck out 11.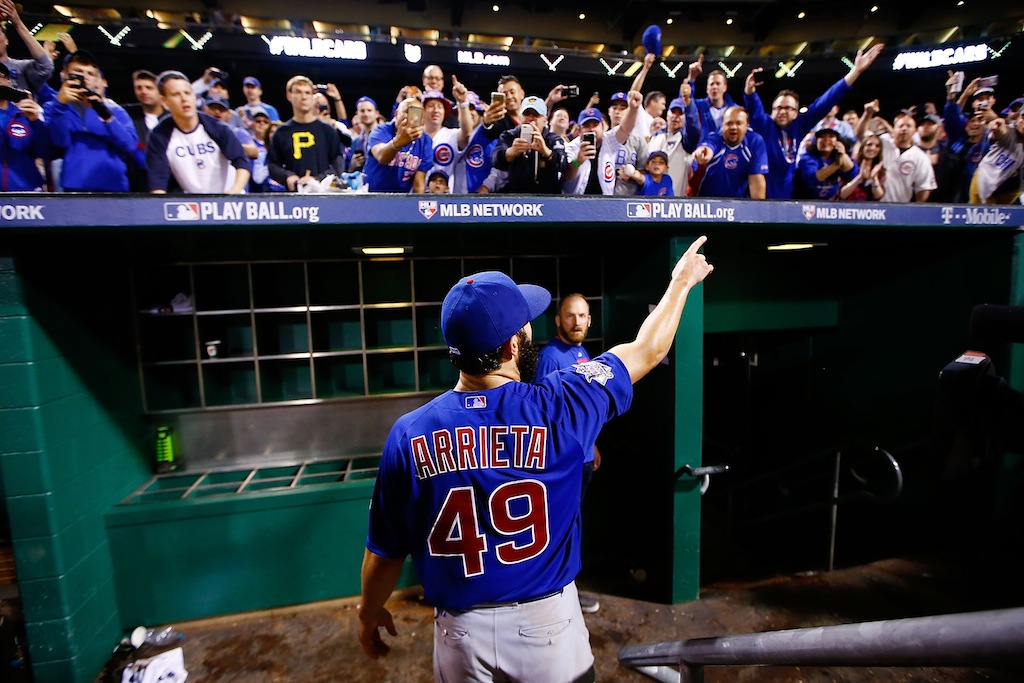 Over the course of history, the Chicago Cubs have suffered so much pain that, unless they're playing against your favorite team or you've grown up despising the organization, you can't help but cheer them on. If that was enough to bring them a World Series, we're sure they would've won a few by now. Clearly that's not how it works.
Perhaps this time is different. Perhaps this team is just young enough, just skilled enough, and just confident enough to reverse the franchise's unbearable curse. If that's not the case, the Cubs can always hand the ball over to Jake Arrieta. You know he's ready to deliver.
All statistics are courtesy of Baseball-Reference.com, ESPN.go.com, ESPN Stats & Information.