MLB
MLB: How Josh Donaldson Beat Mike Trout for AL MVP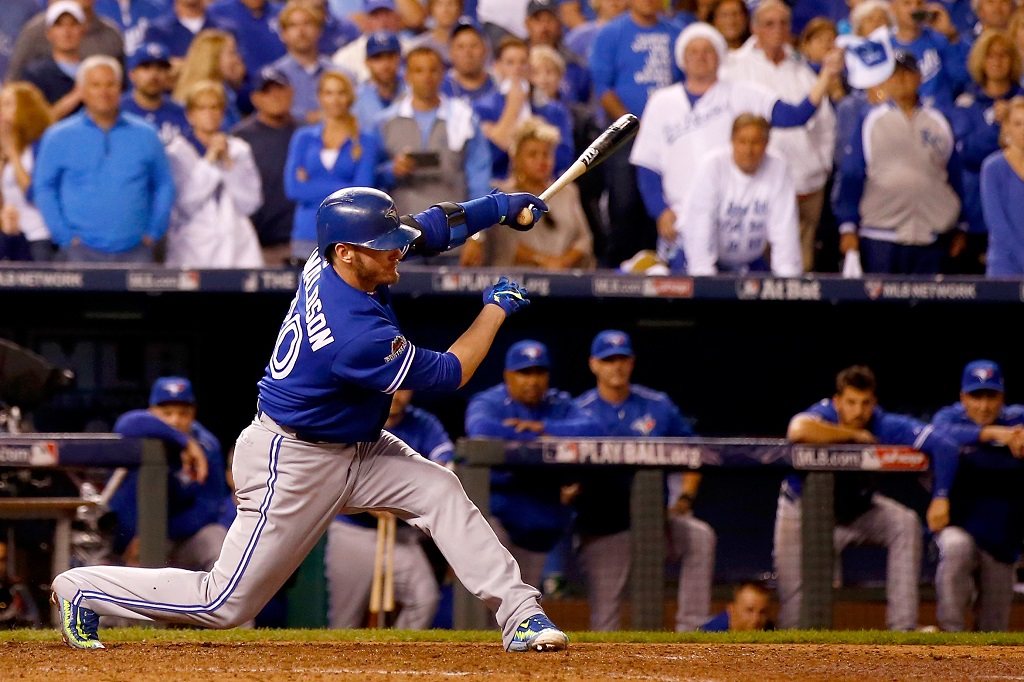 Just as it had been all season long, the AL MVP debate was a two-man race between Toronto Blue Jays third baseman Josh Donaldson and Los Angeles Angels outfielder Mike Trout.
This only tightened as the season wore on, with both players putting up monster years. Donaldson had career-best numbers hitting .297 with 41 home runs and an AL-leading 123 RBIs, as well as an MLB-best 122 runs scored. He played a major part in helping the Blue Jays end the longest active postseason drought for a North American professional sports team, snapping a 22-year absence with the franchise's sixth AL East division title.
Trout was coming off his first AL MVP award, which he backed up with another outstanding season batting .299 with a career-high 41 home runs, 90 RBIs, and 104 runs scored. He also led the league with a 9.4 WAR (Wins Above Replacement), a .590 slugging percentage, and a .991 OPS (On-Base Plus Slugging). Although he saw a slight drop in his RBI totals, Trout almost carried the Angels to the playoffs despite an unstable lineup outside of Albert Pujols and Kole Calhoun.
That said, Trout saw a significant drop in production after the All-Star break, hitting .283 with 15 home runs 35 RBIs and 73 strikeouts in 71 games played. On the other hand, Donaldson picked it up a notch, batting .302 with 20 home runs. He led the league with 63 RBIs, 57 runs scored, 19 doubles, and 80 hits. These numbers are pretty important given that it is the time of year when voters begin to truly pay close attention to a player's impact and production.
What they saw was Donaldson gain some separation from Trout with his bat. Although Trout may have had a strong year defensively, Donaldson also demonstrated to be a Gold Glove candidate at his position. What also fuels his case for the AL MVP award is that he was selected by his peers and teammates as the MLB Players Association's 2015 Player of the Year and the AL Outstanding Player honor. (Over the past four seasons, the winner of the Player of the Year award has won the MVP in their league.)
However, what should be considered beyond the production has been the impact that Donaldson has made in his first season with the Blue Jays. He brought stability to the lineup, and served as the missing piece to the team, helping them get over the proverbial playoff hump to finish with the second-best record in the majors.
What hurts Trout's case was his supporting cast. Yes, Pujols had a bounce-back year, hitting 40 home runs for the first time in four seasons. But there wasn't enough overall production from the team, which resulted in fewer opportunities for 24-year-old Trout to drive in runs. This, along with the Angels failing to make the postseason, puts a bit of a damper on his year. Last season, he was the best player in the league on a team that had the best regular-season record. It's not a make-or-break issue for Trout, but it surely doesn't help his case.
All in all, it was the overall impact that Donaldson made for the Blue Jays both on and off the field that put him ahead in the conversation. He led the franchise to their first postseason berth in over two decades while producing like the American League's best hitter. Ultimately, what cemented his case for the prestigious award was his stellar play in the second half of the season. Sometimes it can be the story that makes all the difference in deciding who should be crowned the AL MVP.
All statistics courtesy of ESPN.go.com and Baseball-Reference.com.
Want more great content like this? Sign up here to receive the best of Cheat Sheet delivered daily. No spam; just tailored content straight to your inbox.