MLB: How Ken Griffey Jr. Just Made Hall of Fame History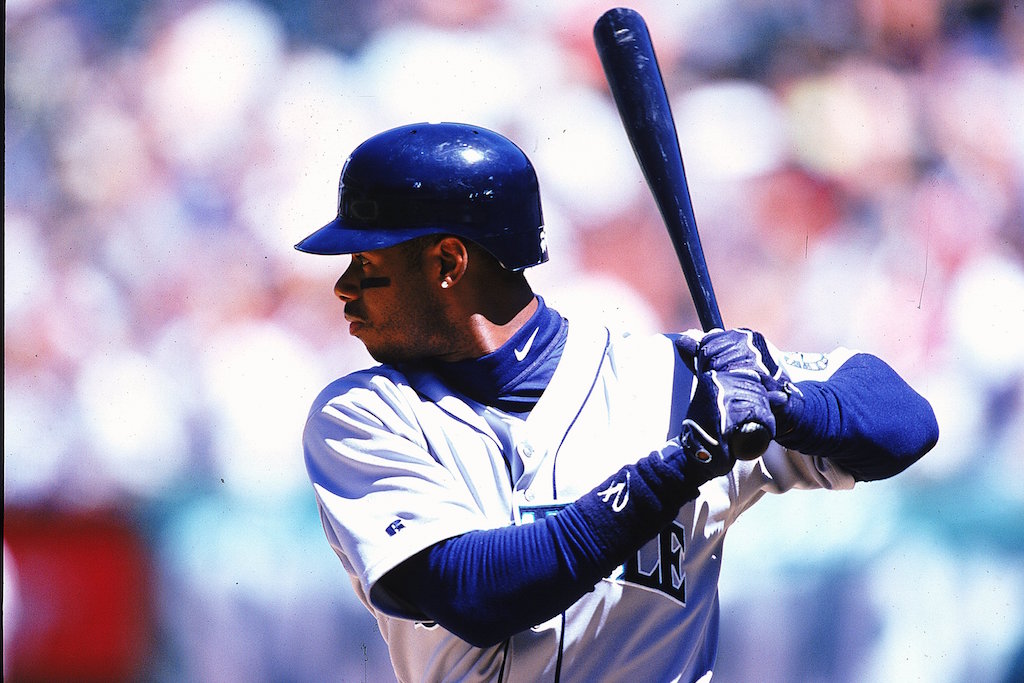 There are two certainties in life: Death and taxes. You'd have to be a fool to question that. And we'd like to think we are anything but. However, we do happen to believe this list of certainties is incomplete. The way we see it, there is, in fact, a third certainty. It's one that, deep down, every Major League Baseball fan always knew to be true. Ken Griffey Jr. was destined for Cooperstown. It was a certainty.
On Wednesday, the Baseball Writers' Association of America did what we all knew was coming, and elected Junior to the National Baseball Hall of Fame. As if there was any doubt. When it was revealed that Griffey would be part of the Hall of Fame's Class of 2016, MLB commissioner Rob Manfred made his thoughts known through the following statement:
Ken Griffey Jr.'s swing, smile and immense talent in all facets of the game made him one of the most popular and respected players of all-time, a stature clearly evident in the results released today. His election to Cooperstown surely marks a great occasion not only in the Pacific Northwest and his hometown of Cincinnati, but also for an entire generation of fans. Major League Baseball is proud to congratulate Ken and his family on this well-deserved honor.
In baseball, it's all about the numbers. Make no mistake, the man they called "The Kid" had them in spades, with 630 career home runs, 13 All-Star Game appearances, 10 Gold Gloves, seven Silver Sluggers, and one AL MVP award. We could go on. And yet, these figures are merely a fraction of what made Griffey so special. After all, numbers can't fully describe the perfection that was his swing or the effortless way he covered ground in center field. Those you had to see to believe. Still, numbers do matter in baseball. It's important to note that the numbers surrounding his election into the Hall of Fame were also quite special. In fact, they were historic.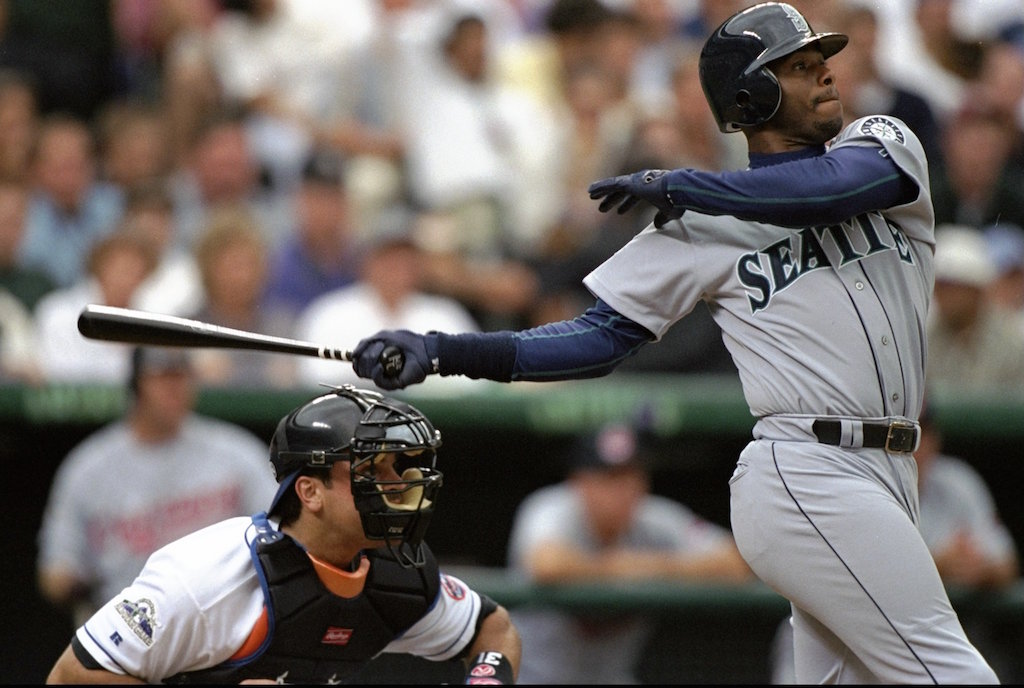 In order to be selected to the baseball Hall of Fame, candidates need to receive 75% of the vote. This year, that meant being on at least 330 of the 440 ballots cast. While Griffey didn't become the first player unanimously elected to the Hall — he should have been — he came pretty damn close, appearing on 437 of 440 ballots and breaking the record for highest voting percentage ever by receiving 99.3% of the vote. Sorry, Tom Seaver. Your previous mark of 98.84% is no longer at the top of the MLB mountain. That spot belongs to The Kid.
While we wouldn't have held it against Griffey had he been annoyed that the vote wasn't unanimous, true to form, the former superstar of the Seattle Mariners and Cincinnati Reds was simply happy to get in. "I can't be upset at anybody," said Griffey. "It's certainly an honor to be elected. To have the highest percentage is a shock. I don't think about it that way. The big thing is to get into the Hall of Fame. As long as you get in, that's what it is. I was really surprised it was so high." Unlike Junior, the rest of us were not surprised in the slightest.
In fact, the only thing that surprised us was to learn that, while Griffey has been to Cooperstown, he's never actually stepped in the Hall of Fame itself. "In case you don't know, I'm really superstitious," said Griffey. "I've played in the Hall of Fame game three times, and I've never set foot in the building. I've never even seen the front of it. The one time I wanted to go in there, I wanted to be a member." As of Wednesday, Griffey's ticket to Cooperstown was official. Then again, it was never really in doubt. It was a certainty.
Statistics courtesy of Baseball-Reference.com, MLB.com, and ESPN.go.com.