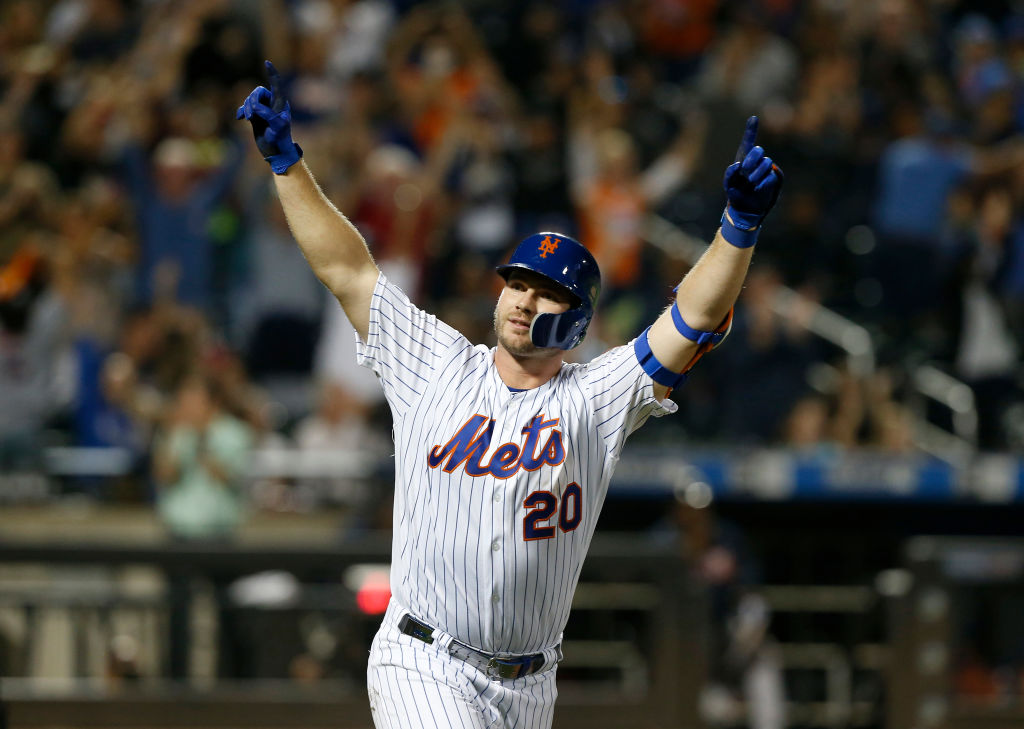 MLB: How Much Will 2019 Home Run King Pete Alonso Get Paid in 2020?
Pete Alonso won the Home Run Derby and set the rookie record for home runs with 53 in 2019. Is he due for a raise in 2020?
With his 53rd home run of the season on Saturday, Pete Alonso broke the all-time record for home runs by a rookie that was previously held by New York Yankees slugger Aaron Judge. Alonso produced at an elite level this season while playing on a rookie contract that paid him only $555,000. The 24-year-old star deserves a big pay raise, but he may have to wait a few years before he gets one.
A look at Pete Alonso's historic rookie year
Heading into New York's final game of the season on Sunday, Pete Alonso has 102 runs, 53 home runs, 120 RBI, and a .260 batting average. His 53 home runs are not only an all-time record among rookies; they lead the entire league by a considerable margin. Eugenio Suarez is in second place with 49 home runs. Alonso's 120 RBI rank fourth-best in the majors behind only Anthony Rendon, Jose Abreu, and Freddie Freeman.
In addition to his fantastic regular season, Pete Alonso also won the Home Run Derby in 2019. Alonso became the third rookie ever to win the Derby, and he also earned a cash prize of $1,000,000 for doing so. Despite how underpaid he is this season on his rookie contract, Alonso donated 10% of his winnings from the Home Run Derby to charity.
The Mets can dictate Alonso's salary for the next two seasons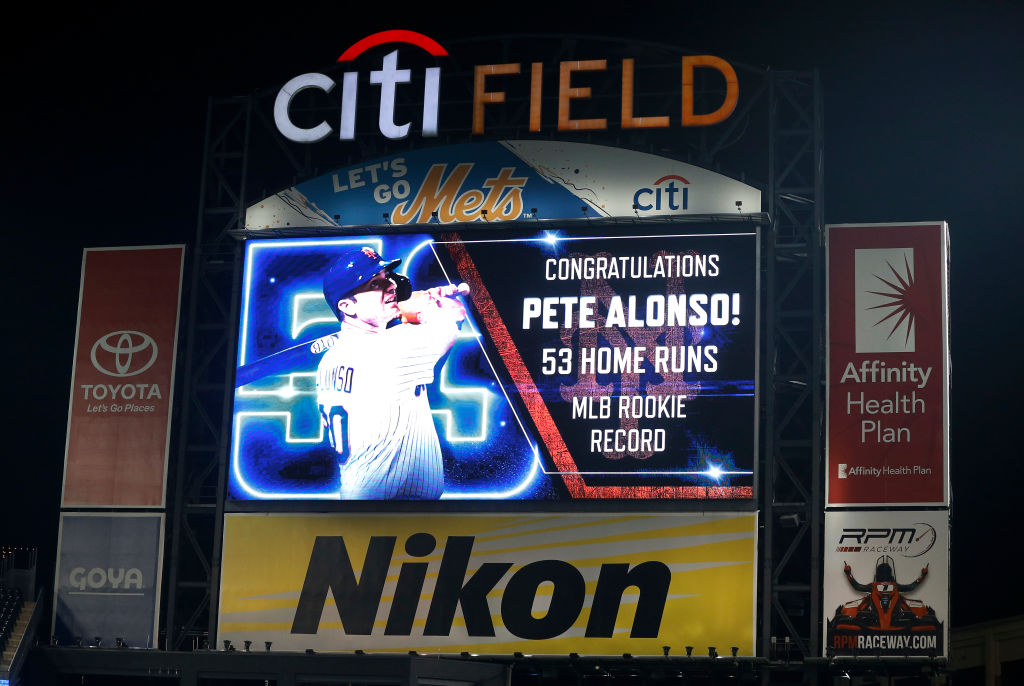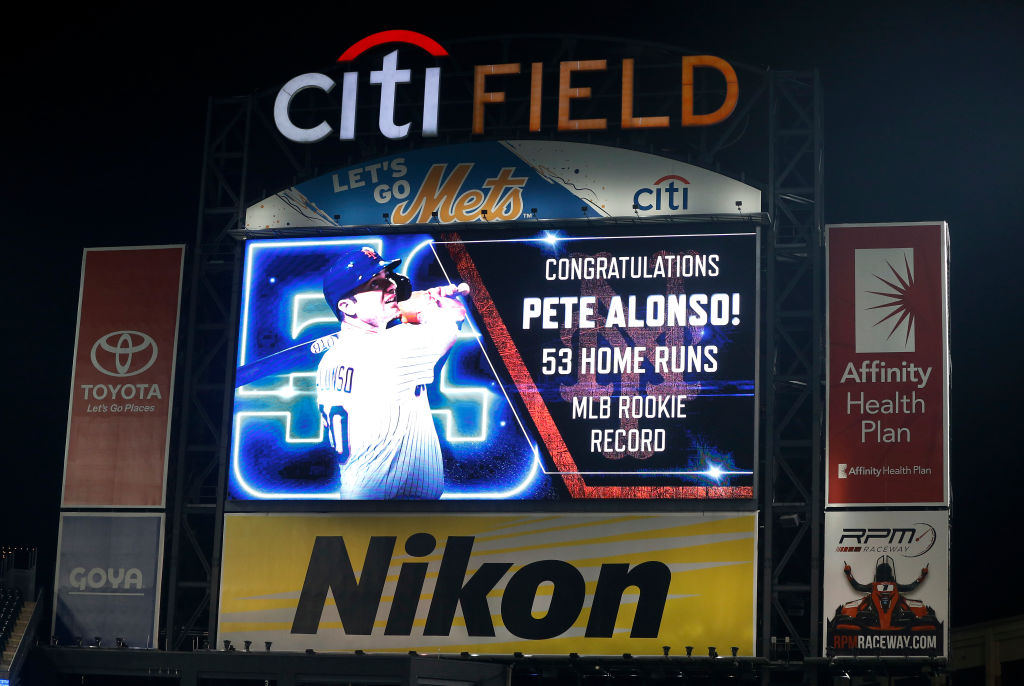 The MLB's pre-arbitration rules dictate that for the first three years of an MLB player's career, the team is in total control of the player's salary. The player becomes eligible for arbitration after three years of service in the majors, but before that, the team is in complete control.
So despite his incredible production in 2019, Pete Alonso will not see a significant raise in 2020 or 2021. As a reference point, Alonso only needs to look right across town at Aaron Judge.
Judge had a sensational year in his rookie season of 2017, batting .284 with 128 runs, 52 home runs, and 114 RBI. He did all of that on a rookie contract that was paying him only $544,500. The Yankees gave him a slight raise in 2018 to $622,300; still far below market value on a player coming off a season like the one Judge had just had.
Aaron Judge made the MLB All-Star Game for the second straight year in 2018, hitting 27 home runs with 77 runs and 67 RBI in an injury-shortened season of 112 games. He came into 2019, his final year of pre-arbitration, making $684,300.
The players need to address this issue in the next bargaining agreement
When baseball players were consistently receiving exorbitant contracts upon hitting free agency, a system of cost-control in the early stages of their contract made sense as a way to balance things out for owners.
But nowadays, with most ownership groups adopting a Moneyball approach to free agency, MLB is spending less on players. This is especially true for older players; cautionary tales of long-term contract duds like Albert Pujols have made most teams wary of signing aging veterans to long-term contracts.
Having a system that keeps young players under team control before hitting free agency is a good thing, as it prevents big-market teams from gouging smaller market teams for their young talent. But there has to be a better system available than simply giving the team full control over pre-arbitration salaries.