MLB
MLB: How the Dodgers Built the Best Farm System in the Game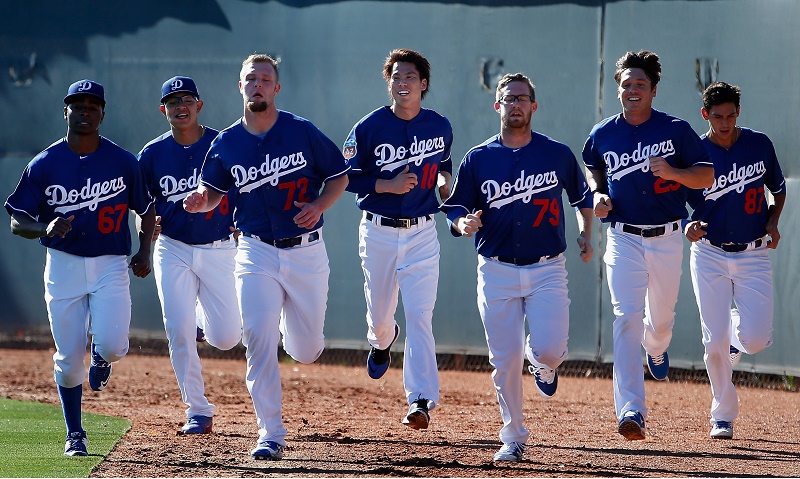 According to the spring 2016 rankings on MLBPipeline.com, the Los Angeles Dodgers have the best farm system in Major League Baseball. While the club's wealth has certainly played a role in this status, LA has done far more than spend its way to a massive prospect stockpile. The prized system came from savvy amateur draft selections, international free agent signings, and trades made to bolster depth in recent years. We'll start with Corey Seager, the game's top hitting prospect and the consensus No. 1 prospect in baseball.
The 21-year-old shortstop, who first started for the Dodgers this season, was a first-round draft pick (18th overall) in 2012, the year Carlos Correa went first. Julio Urias, the consensus No. 4 prospect, is a left-handed pitcher LA signed as a free agent out of Mexico at the tender age of 16. Urias will likely spend this season in the minors building up his innings count. Right-hand pitchers Jose De Leon and Grant Holmes — ranked No. 24 and No. 62, respectively, on MLB.com — were both picks in recent amateur drafts. In the case of De Leon, picked in the 24th round in 2013, you see a low pick turning into gold for the organization.
Sometimes, a team will get lucky, and you can't discount that impact on the system. (Kevin Gausman, Baltimore's No. 4 pick is 2012, is an example of an unlucky pick.) The Dodgers added to their system in 2015 with international free agent signings in the millions that landed RHP Yadier Alvarez and OF Starling Heredia, two players held in high esteem by scouts. Trades from last season round out the farm's assets.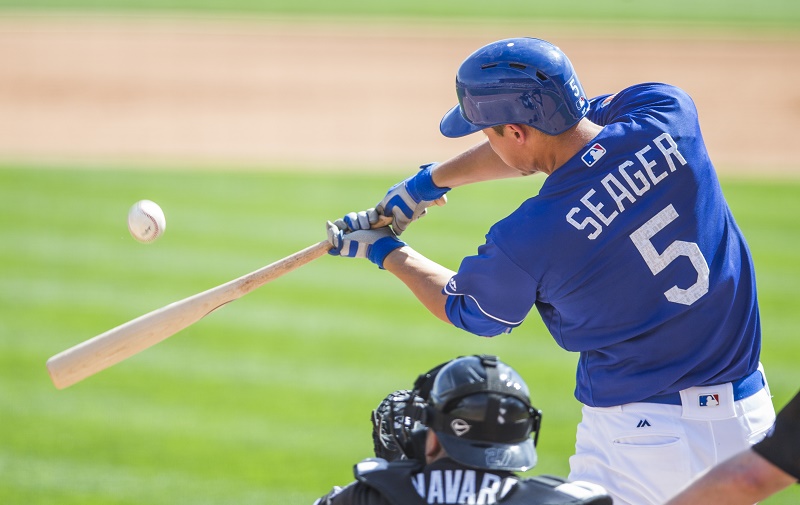 Frankie Montas, ranked 95th on MLB.com prospect lists, came aboard in the three-team trade that sent Todd Frazier to Chicago from Cincinnati and returned amateur players to Los Angeles in exchange for Jose Peraza, a second baseman ranked 71st ahead of the 2016 season. The Dodgers' abundant system has made a clear impact on the big-league club in recent years, most notably in the rise of Joc Pederson in center field. Scouts expect even more from Seager in the coming years, and projections for Urias are not far behind.
In fact, the Brett Anderson injury has led to a campaign for Urias to enter the rotation. With Urias slotted to start the season at Triple-A, Dodgers fans will have to wait on that call-up. The front office is trying to limit his workload so he can build his arm strength and make it to 100 innings for the first time in his amateur career. (He's still just 19.) Nonetheless, the fruits of the farm system will be on display every game at Chavez Ravine and on the road. LA now has as much star power in the pipeline as on the big-league club, and it took a concerted effort from every corner of the front office to make it happen.
Connect with Eric on Twitter @EricSchaalNY
Source: MLB.com. Statistics courtesy of Baseball-Reference.com