MLB: How the Dodgers Can Move On From Iwakuma and Chapman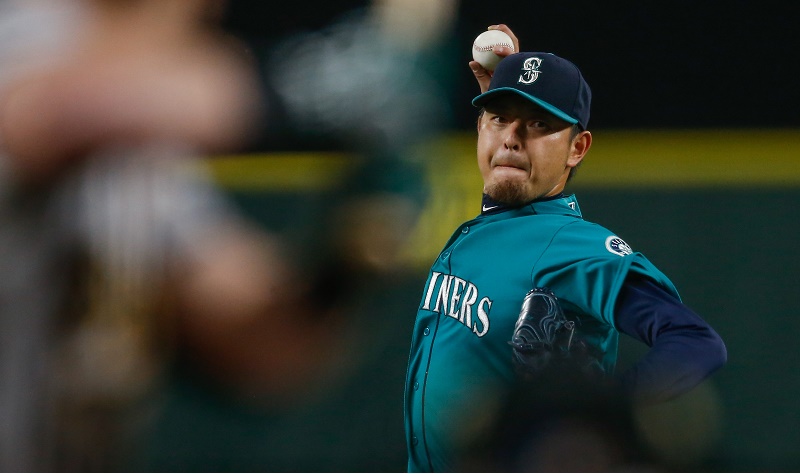 It's been a rough offseason so far for the Dodgers. After losing Zack Greinke to Arizona and watching San Francisco bolster its rotation, Los Angeles had two acquisitions foiled by separate issues. On the bright side, you can't say Aroldis Chapman and Hisashi Iwakuma were the impact players the team needed in 2016. With Spring Training still months away, the Dodgers can salvage the offseason with pitchers available on the free agent market or via trade, starting with an ace right-hander.
By the reports surrounding the breakdown of the two deals, L.A. is better off without Chapman and Iwakuma. The Reds closer, who awaits a ruling from Major League Baseball on a domestic violence incident, would have created a distraction in the clubhouse and a closer logjam with Kenley Jansen under contract. He appears to have been a trade chip, unless the idea was to send Jansen to another team and keep the Cuban Missile in L.A.
As for Iwakuma, the deal dissolved after the Dodgers medical team conducted its physical and gave the thumbs down. (Iwakuma subsequently resigned in Seattle.) Needless to say, the last thing the Dodgers need is a starting pitcher breaking down next season or during the following two years of his contract; so good riddance on the Iwakuma front as well.
With those two out of the way, L.A.'s front office can turn to a free agent market that features at least one reliable starter in 28-year-old Mike Leake. Though not an ace along the lines of Greinke, Johnny Cueto, or David Price, Leake is younger than the bunch and as durable as any of them. He averaged 200 innings and 30 starts or better in each of the last four seasons and posted a 3.59 ERA since 2013. Leake supplies depth at the back end of a rotation, something L.A. sorely needs. As for the front-line starter the Dodgers also need, the front office set itself up nicely with the Todd Frazier trade.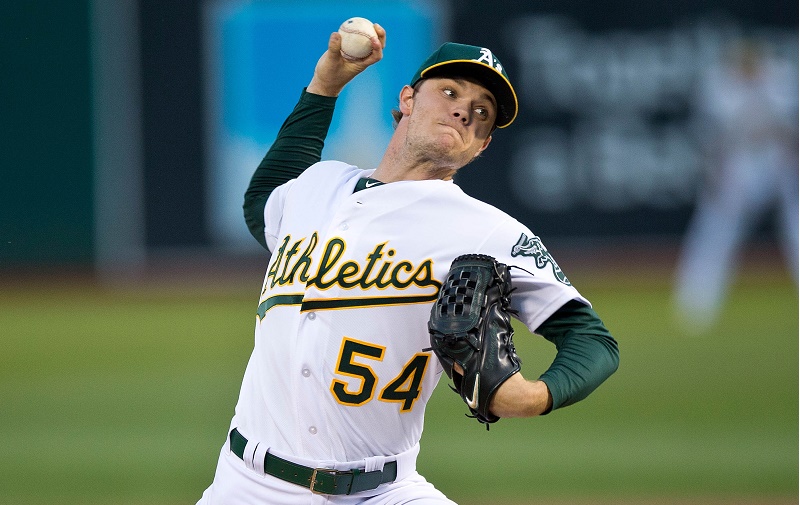 The trade that sent Frazier to the White Sox was a prospect swap as far as Cincinnati and L.A. were concerned. In exchange for Jose Peraza and two other minor leaguers, Los Angeles got three players close to being Major League-ready, including Frankie Montas, a 22-year-old with a power arm who would intrigue teams willing to trade an ace.
Immediately, all eyes turn to Oakland, where GM Billy Beane never considers a player untouchable. (Just ask MVP Josh Donaldson.) Sonny Gray, who finished third in AL Cy Young voting last season and just turned 26, is precisely the type of pitcher the Dodgers covet. According to ESPN's Mark Saxon, Beane would demand a huge haul for his ace, but L.A. now has the players to meet the price. Then there is the ace right-hander on the other side of the country, Miami's Jose Fernandez. His price would be equally high, if not higher.
L.A. had to pay for a No. 1 or No. 2 starter whichever way you look at it. There are no longer options like Cueto or Greinke — or even Jeff Samardzija — on the market, so the bottomless pockets of the ownership group can't pay for this offseason prize in free agent dollars. These prospects will suffice for small-market teams.
Either way, L.A. cannot enter Opening Day with a payroll north of $200 million and hardly a starting rotation to show for it. With three lefties lined up, the Dodgers need a right-hander to take on the role vacated by Greinke. Leake would be a good start, but Gray and Fernandez are the prize targets for a club trying to win a World Series in 2016.
Statistics courtesy of Baseball Reference.
Connect with Eric on Twitter @EricSchaalNY