MLB: How the Dodgers Just Blew $314 Million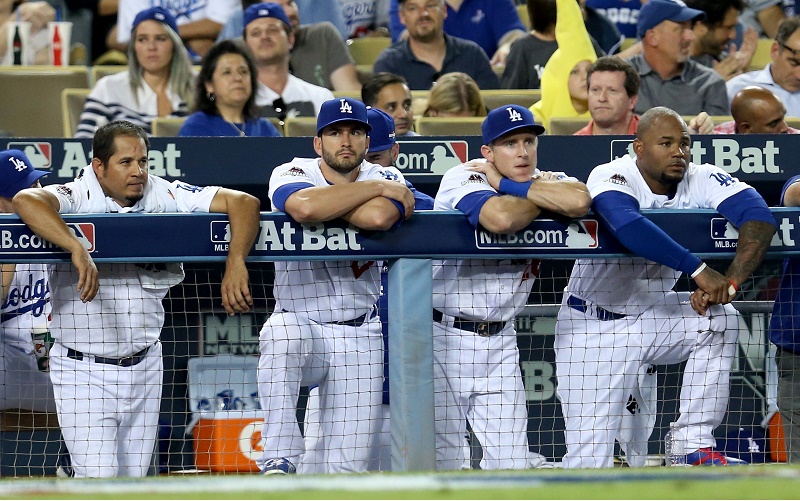 We know money doesn't buy you championships. But doesn't it buy you an intimidating team with a few big boppers and a No. 3 starter? What if the money adds up to $314 million, the sort of payroll never sniffed by the Yankees, who actually win World Series sometimes? We expect at least a 500-home-run guy — disgraced or not — to add spice to dull contests in June and chip in some drama during the postseason.
In the case of the 2015 Los Angeles Dodgers, we didn't even get that, to the chagrin of the team's fans and enemies alike. It feels wrong to pity a team that obliterated MLB spending records and topped the 2015 Yankees payroll by about $100 million. This Halloween, we take a closer look at how the money was spent for what became L.A.'s roster for the NLDS. Thanks to Spotrac for the numbers. Reader discretion is advised.
Active Dodgers roster: $198 million
There are GMs in the game who could take the $85 million tied up in signing bonuses and salaries of players who aren't Dodgers and field a great team. Anyhow, we start with the actual team L.A. fielded in 2015, which came close to $200 million. The team's three highest-paid players (Clayton Kershaw, Zack Greinke, and Adrian Gonzalez) made $79 million and most would agree it was money well spent.
After that, Andre Ethier ($18 million) was solid for the club in the regular season while Carl Crawford ($21 million) was the one glaring stinker of a salary among the active players. Of the $80 million remaining after the top five, the club got less from Jimmy Rollins ($11 million) and Brett Anderson ($10 million) than you would hope and way more from Justin Turner ($2.5 million) and Corey Seager ($85,969) than anyone could expect.
There is no dynamic leadoff hitter, no feared slugger, and no third, fourth, or fifth starter. The active roster is basically a disaster in this light, so let's see what's hiding on the disabled list and sprinkled around on other teams in the league.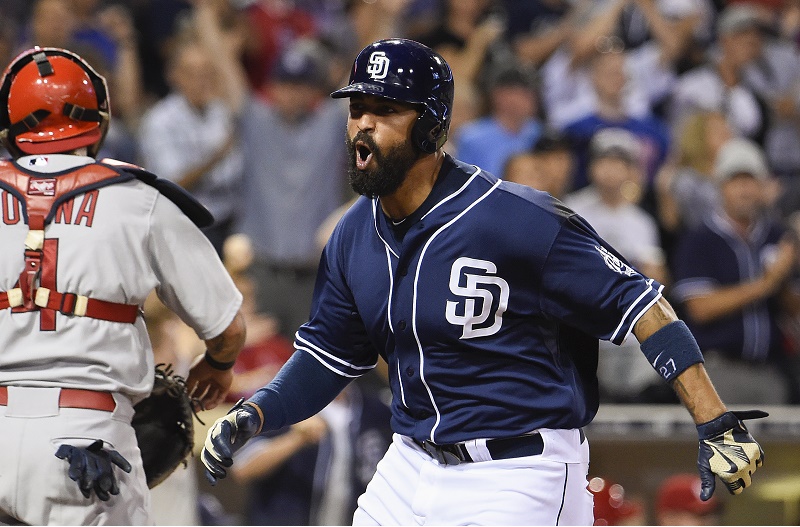 Disabled list: $21 million
The Dodgers can blame part of its fate on a few tough injuries, beginning with that of Hyun-jin Ryu ($4.8 million), who had surgery to repair a torn labrum in May and went out for the season. Ryu would have been a solid No. 3 starter, but a severe lack of depth was exposed when he went down. It followed the loss of Brandon McCarthy ($12.5 million), who had Tommy John surgery in April. Throw in Bronson Arroyo and you have a semblance of a rotation, but the front office could not replace these pieces by season's end. Hence the Brett Anderson debacle at Citi Field in Game Three of the NLDS.
Retained and buried salary: $96 million
To get at the true horror of the 2015 Dodgers payroll, you have to get inside the salaries paid to players on other teams or buried in the minor leagues following money-dump trades. Matt Kemp ($18 million) is the star of this list, but the Hector Olivera signing bonus ($21 million) actually exceeded it in value. Then there's the money being paid to Dan Haren ($10 million), Brian Wilson ($9.5 million), and Brandon League ($8.5 million).
These expenses were a reaction to bad contracts of the past and incurred in the effort to improve the bullpen and outfield while freeing roster spaces. Yet the Carl Crawford contract — part of the Red Sox bailout of 2012 — has made improvement in left unlikely and took the bat out of Kemp's hands. We thought trading Kemp would make the situation better, but the Yasiel Puig puzzle and more dismal play by Crawford dragged L.A. down further.
As a result, we got Justin Turner hitting cleanup (if ably so) in the NLDS elimination game. Turner was basically the team's best hitter in the series and is a likable player, an underdog if such a thing were possible on the Dodgers. This being entertainment, don't we deserve a villain on the level of A-Rod or even Kemp while the club goes down in flames? We didn't get one, and the low-profile L.A. hitters quietly went 2-for-13 with runners in scoring position in Game Five.
Game over, postseason over, and a staggering $314 million written off by ownership. There may be the script to a horror movie in there somewhere, but at such a big budget, you know it would be a flop.
Source: Spotrac. Stats courtesy of Baseball Reference.
Check out more 2015 MLB postseason coverage from Sports Cheat Sheet.
Connect with Eric on Twitter @EricSchaalNY