MLB: How the Mariners Flipped the Script in 2016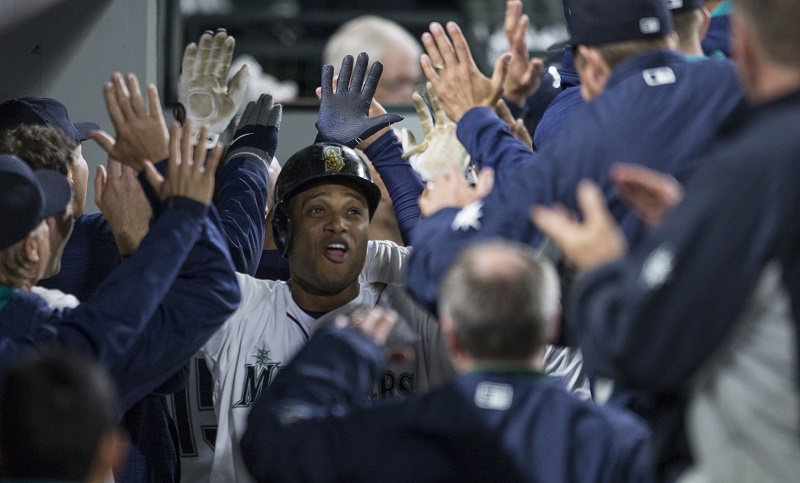 If we told you that Hisashi Iwakuma would have four losses, Nelson Cruz would have four home runs, and Felix Hernandez would have a career-low strikeout rate, what place would you guess the Mariners hold in the AL West? In fact, Seattle held the top spot in the division to start the second week of May, a few games ahead of Texas in the loss column and a less-than-terrifying opponent ahead on the schedule.
The Mariners have managed to shake off the club's disappointing 2015 campaign with a new manager in the dugout and several new faces on the roster. But a sparkling start by the club's best player and emergence of a young ace have put the M's in the driver's seat. Here is why Seattle is in control of the newly open West.
Young rotation guns
With King Felix posting career-high walk rates to go along with his low K quotient, the job of Seattle ace has been up for grabs. So far, Taijuan Walker looks like the prime candidate to replace him. Walker has posted a 1.97 ERA with 29 SO and just three BB through six starts. His best performance came on April 25, when he struck out 11 Astros and allowed one ER over seven innings.
Nathan Karns, acquired in the offseason for Brad Miller, appears ready for prime time as well. Though he's had a few brief starts due to high pitch counts, Karns is leading the team with three wins. A higher strikeout rate and 3.38 ERA have been enough to keep the slugging Seattle lineup in every game he's pitched. Combined with innings-eating work by Iwakuma and Wade Miley, the staff has kept the bullpen fresh.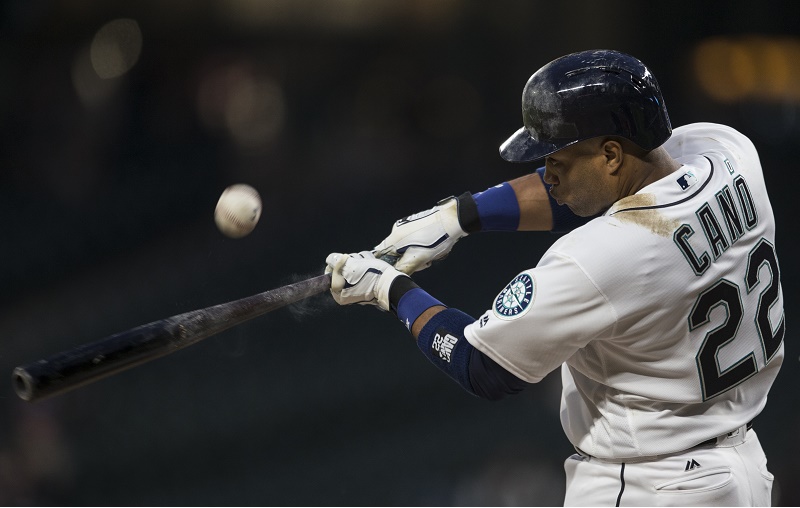 Robinson Cano
Robinson Cano took much of the blame for Seattle's ugly start to 2015 — heck, a Mariners' coach actually said he got the manager fired — but this year he deserves a great deal of the credit. While Nelson Cruz hasn't quite caught fire and other players have struggled, Cano has taken the team on his back with 12 HR and 33 RBI through the first 32 games.
It appears Cano shook off the heartache and injuries that dragged him down last season. At this point, he is a legitimate MVP candidate with the Mariners in first place. He leads the club in every major offensive category and his 1.9 WAR is a full win better than the next position player (Kyle Seager).
A lockdown bullpen
The Mariners' front office dealt Carson Smith, the club's best reliever, to Boston in the Wade Miley deal, and you had to wonder if that wasn't a bad decision. So far, the bullpen has been among MLB's best with an 8-2 record and 2.45 ERA in 87 appearances.
Look no further than closer Steve Cishek (10 SV, 1.06 ERA) to find the 'pen's biggest strength, but Joel Peralta (2.63 ERA, 18 SO in 13.2 IP) and Nick Vincent (1.38 ERA, 15 SO in 13.0 IP) are right behind him. Seattle GM Jerry DiPoto's moves have all worked out so far, and his club is in the driver's seat in the AL West.
Considering the hopeless state of the A's and Angels plus the deep dive taken by Houston, the Mariners have a chance to challenge Texas for the division title. That sounds so much better than the sad story this club wrote last season.
Connect with Eric on Twitter @EricSchaalNY
Statistics courtesy of Fangraphs.com.