MLB: How the Mets Can Get Back to the World Series in 2016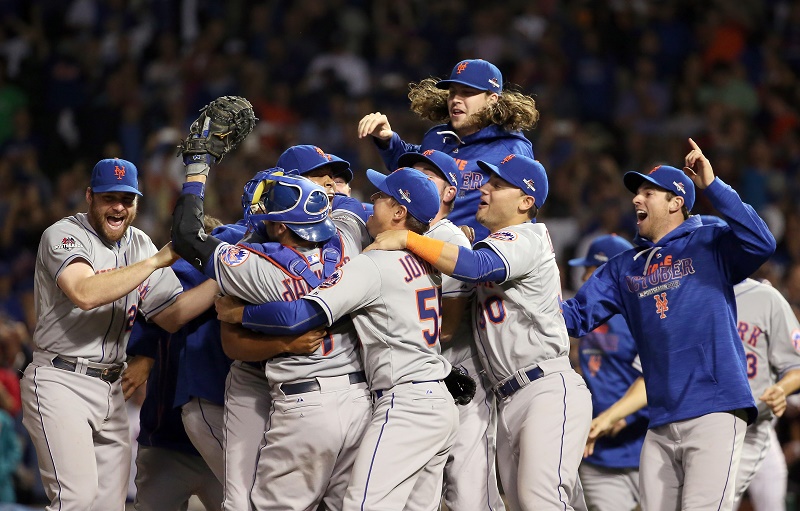 By any estimation, 2015 was a magical year for the New York Mets. Expected to compete using the team's elite pitching and do little else, the crew from Flushing came within three wins of a World Series title. Looking ahead, there's every reason to see the dominant young pitching deliver the same in 2016. Yet it will take more than that to return to the Fall Classic, with several key players headed to free agency. Reloading in the bullpen, offense, and at two key defensive positions should be the top priorities.
We'll start with the bullpen, the least controversial area for upgrades and potentially the easiest to fix. Jeurys Familia proved he has the stuff and moxie to close with MLB's best. The bridge to Familia was less stable and needs attention, especially with Tyler Clippard heading to free agency. Though Clippard was effective against lefties and delivered a solid year overall, advanced stats like his 4.65 FIP suggest he might not be worth a big investment to bring back.
Addison Reed (1.17 ERA in 17 games) and the oft-suspended Jenrry Mejia are returning to the club in 2016 (the latter in August), but a dominant setup man (think Kelvin Herrera or Dellin Betances) would be a huge upgrade here. If Terry Collins and his team hope to remove the club's young starters earlier in games next season, a lockdown bullpen would take the edge off those decisions. (Let's not forget Matt Harvey steamed straight through his innings limit and Jacob deGrom tossed 191.0 IP this season.)
Next comes the task of replacing Daniel Murphy and Yoenis Cespedes, both of whom headed free agency with little chance of returning to the club. Filling in the No. 3 and No. 4 spots in the lineup has implications on offense and defense.
Besides delivering one of the most epic bat flips of the season (in the NLDS versus L.A.), Cespedes transformed the Mets lineup instantly when he arrived in late July. He slammed 17 HR and drove home 44 RBI in 57 games, about one third of the season, which was by far the club's top performance down the stretch. Sandy Alderson said the Mets wouldn't have reached the World Series without him.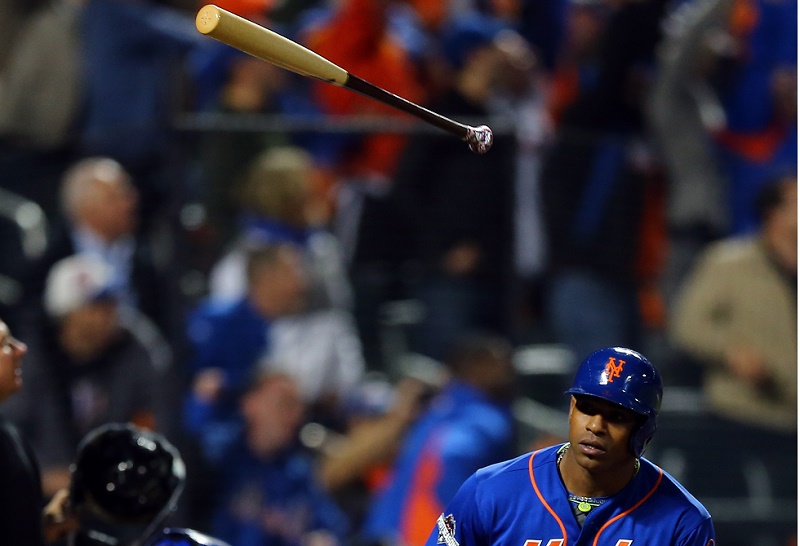 So is he worth a massive contract from the Mets? He is not a great fit in center field and hopes to land a six-year deal for $20 million at the minimum, so the team may have to consider displacing one of the corner outfielders (Curtis Granderson or Michael Conforto) to do it. Since Cespedes played his best baseball ever down the stretch and turned 30 in October, this bet does not seem like one the Mets front office would make.
Free agents Chris Davis and Justin Upton supply similar thump, but Davis is more versatile with his ability to play first and third in addition to outfield. Of course, he'll also get the biggest payday coming off his year of 47 HR. Juan Lagares is coming back and can play center field, so maybe a free agent signing combined with a creative trade is the solution. Otherwise, the Mets could pray for accelerated development from Conforto along with consistency from David Wright and Travis d'Arnaud, but we think they have to get a bopper to hit cleanup to contend.
Replacing Murphy at second base was easier, and the Mets found their man in Neil Walker. Free agents Ben Zobrist and Howie Kendrick provided legitimate options on both sides of the game but the Mets believed Murphy's price was too high and his contract demands too long. Dilson Herrera, a Mets farmhand, was also in the mix. Plugging in Herrera would have call for a better offensive shortstop (e.g., Ian Desmond), so that move comes with its own risks.
Short of opening the checkbook and spending a few hundred million dollars, the Mets have tough decisions ahead to become a World Series club again in 2016. It's a good thing they have the best starting rotation in baseball. That serves as one hell of a head start.
Stats courtesy of Baseball Reference.
Follow Eric on Twitter @EricSchaalNY