MLB: How the NL's Best Teams Built Their Rosters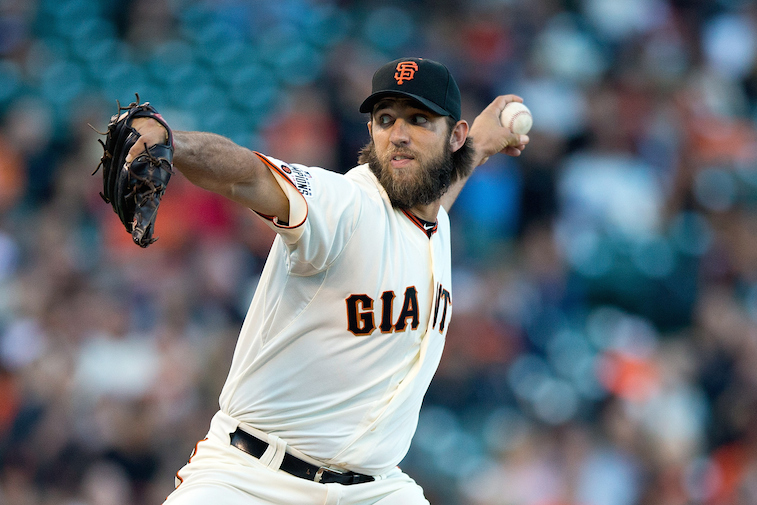 Major League Baseball's offseason seems insanely long, doesn't it? Good thing we have plenty of information on hand so we can play amateur general manager until Fantasy games begin. To that end, we recently came across a treasure trove of data detailing how the game's best teams were constructed. For the Cardinals and Giants, the National League's most consistent winners, the amateur draft has played a starring role in the teams' success, and it's quite different from how the AL's best do it.
In case you missed it in the fog of football chatter, August Fagerstrom delivered tables detailing every MLB team's roster construction on FanGraphs just before the Super Bowl. Using Steamer projections for each player's WAR in 2016, the tables show where the production will come from and how the organization acquired the player providing it. This system allows us to see if the meat of a team's oomph comes from free agent signings, draft picks, or trades.
Looking at San Francisco's roster, we see the highest percentage of homegrown talent (63%) on a team that has won three World Series titles since 2010. In other words, the data says the Giants will live and die by talent developed in the club's farm system once again in 2016, beginning with Madison Bumgarner and Buster Posey. Likewise, Brandon Crawford and Brandon Belt (2009 draft picks) project to be crucial pieces this season, as will Matt Duffy (2012 draft).
Even with the Johnny Cueto and Jeff Samardzija signings, the FanGraphs data says 23% of the value delivered for the Giants will come from free agents, which is ninth most in baseball. (Detroit is first in projected contributions from free agents, followed by the Cubs.) In many ways it's the formula the Yankees followed during the 1990s dynasty. Develop All Stars at core positions like shortstop (Derek Jeter), center field (Bernie Williams), and starter (Andy Pettitte) while mixing in free agents from around the league (Tino Martinez) and international markets (Orlando Hernandez).
As for the St. Louis Cardinals, winners of three straight NL Central titles and the World Series in 2006 and 2011, an even heavier reliance on draft picks and smart trades power the organization.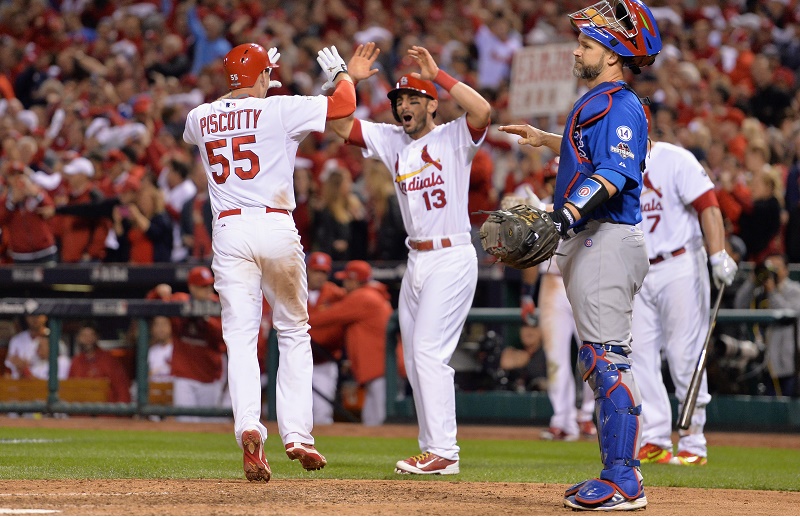 According to the FanGraphs data, the Cardinals will see 53% of its projected WAR coming from players the organization selected in the amateur draft, with another 26% coming from trades. Just 12% will come from free agents previously on MLB teams. We've seen how St. Louis boldly lets star free agents (Albert Pujols, Jason Heyward) walk when their contract ends, and it turns out the organization is making the most of the draft pick compensation it receives in kind.
The key to sustained success is making the most of these draft selections and subsequent trades. Also appearing on the table are teams that will get nearly all their production from homegrown players and trades yet will have losing seasons. The Cincinnati Reds (52% from drafted players, 34% from trades) are the best example of a team built from within that is guaranteed to lose in 2016.
Looking at other NL contenders, the data reveals a mix of strategies. The Cubs front office will see its biggest chunk of production (42%) from players acquired through trades (Anthony Rizzo, Jake Arrieta) with free agents coming in second. Those upstart New York Mets, a popular underdog of 2015, will get the bulk of production from drafted players (45%) while adding another 43% in a mix of free agents (19%) and trades (24%).
There is no right or wrong answer here, but for the best NL franchises year in and year out, a winning team is largely built during the draft. Maybe the Mets and Cubs will show front offices around the league that their systems work just as well in 2016.
Connect with Eric on Twitter @EricSchaalNY
Statistics courtesy of Baseball-Reference.com and FanGraphs.