MLB: How the Yankees Recover and Make the Playoffs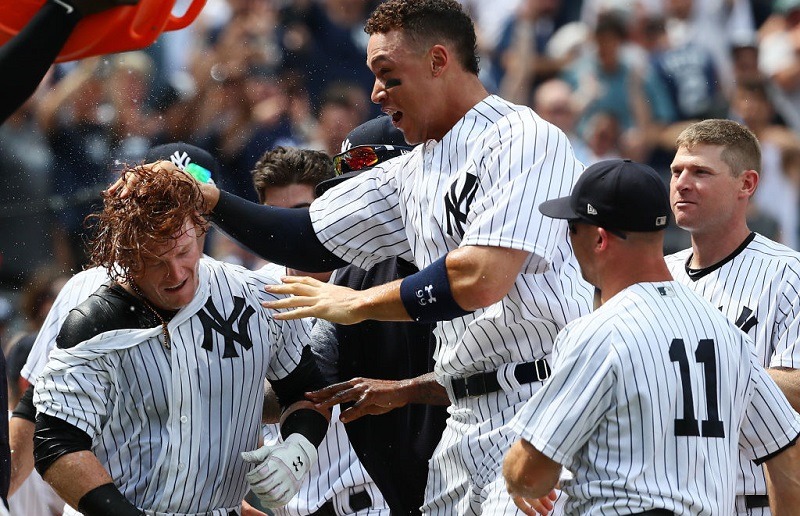 Originally published July 12, 2017
Is there a New York Yankees playoff run in the cards for 2017? Had you asked someone that question on June 12, when the club was 38-23, it would've been a no-brainer. However, after 18 losses in 25 games, the Yankees lost their hold on first place and looked incapable of winning a ballgame without the heroics of Aaron Judge.
Certainly, injuries to key players hurt the team during that ugly stretch. Yet critics of manager Joe Girardi would say poor bullpen management contributed as well. Meanwhile, everyone can agree that New York's star relievers struggled mightily during the month of losses. In general, a team that was hot across the board went ice cold by mid-June (except for Judge, of course).
Even though no one picked the Yankees to be a contender this season, the club has every incentive to make a run with its young position players and starters performing at high levels. Indeed, there are ways to confront the challenges in each area of the roster — and do so without major investments in talent or cash. Here are six ways the Yankees can recover and return to the playoffs in 2017.
1. First base production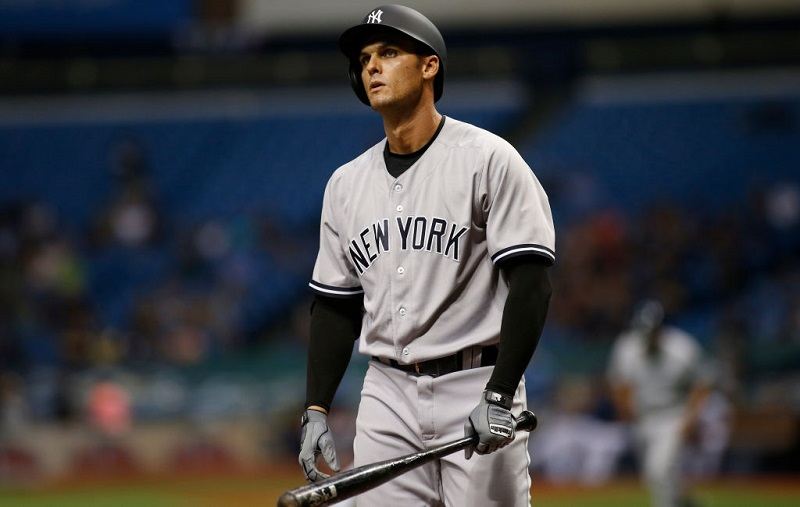 Much to dismay of the Yankees organization, Greg Bird will not contribute to the ballclub ahead of the trade deadline. As one of the key figures in the youth movement, Bird was expected to play first and launch home runs to right field starting this season. But after an injury suffered in Spring Training, Bird's year may very well end with surgery. (If you're keeping score, that would mark two full seasons lost to injury, making Mark Teixeira seem like an iron man.)
The Yankees already released Chris Carter, promoted Tyler Austin, and deployed Ji-Man Choi as backup plans for injury and ineffectiveness. None of these fixes worked, and it appears the club will have to find a solution on the trade market. At the close of the season's first half, Yankees first basemen ranked 29th in baseball with a .175 average, 12 HR, and .620 OPS. For the team to make a run, the club needs a capable fielder and hitter playing first base.
2. Solve the middle relief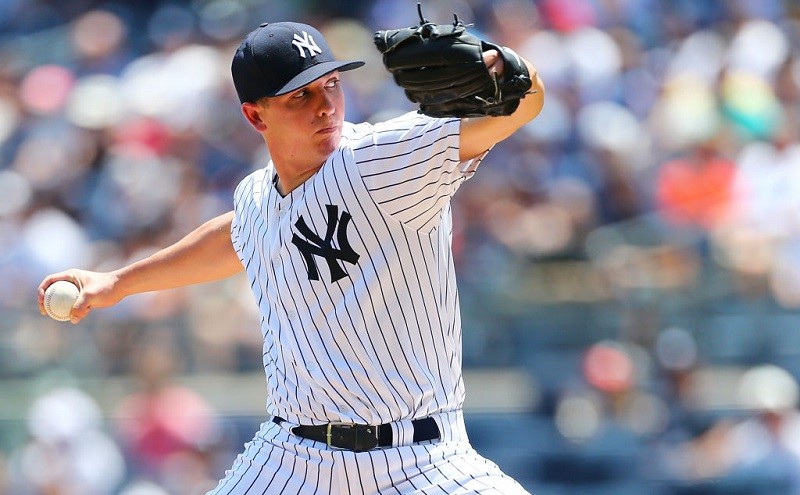 During the Yankees' 7-18 run from mid-June through the All-Star break, middle relief was the clear culprit. Tyler Clippard blew three saves and racked up two losses in 11 appearances while Dellin Betances went 0-3 with a 8.38 ERA. The bullpen struggles began with injuries to Aroldis Chapman and Adam Warren but continued after they both returned. At the break, there was no rationale behind Girardi's use of Clippard in high-leverage situations.
The Yankees would do themselves well to acquire a veteran arm to work in the sixth and seventh innings. However, a clear candidate already works out of the pen for New York: Chad Green. In 17 games, Green posted a 0.73 WHIP and 42 SO in 33.0 IP. Considering his knack for lock-down, multiple-inning appearances, we can't grasp why Green is not getting the ball in these spots. With the way he's overpowered hitters, he's worth considering for a seventh-to-eighth inning role ahead of Chapman until Betances fixes his problems.
3. Restore the Opening Day lineup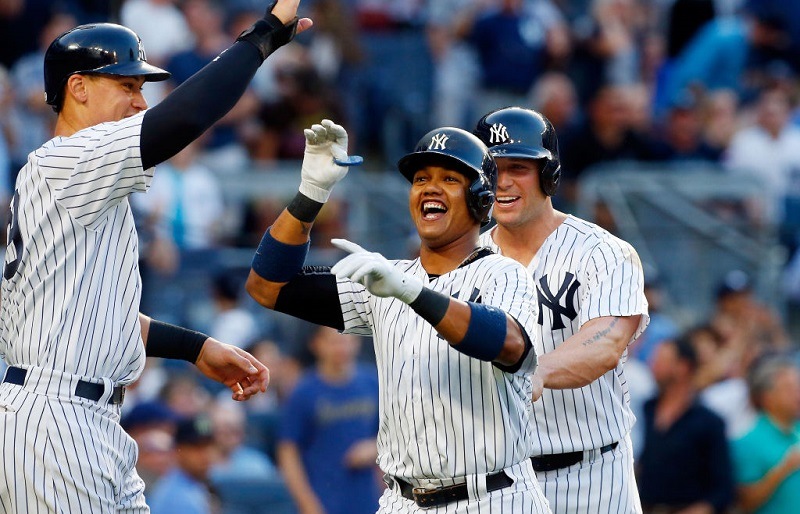 While Yankees pitching was exceptional in April and May, the high-powered offense allowed the staff to breathe easy rather than sweat through close games. The tight affairs turned the other way following injuries to Aaron Hicks, Matt Holliday, and Starlin Castro. After the break, Castro and Holliday will return to bolster the lineup for the second half. Meanwhile, Hicks should return by the end of July. More than anything, the July series against Milwaukee proved the team needs its RBI men back, and they are on the way.
4. Fix Tanaka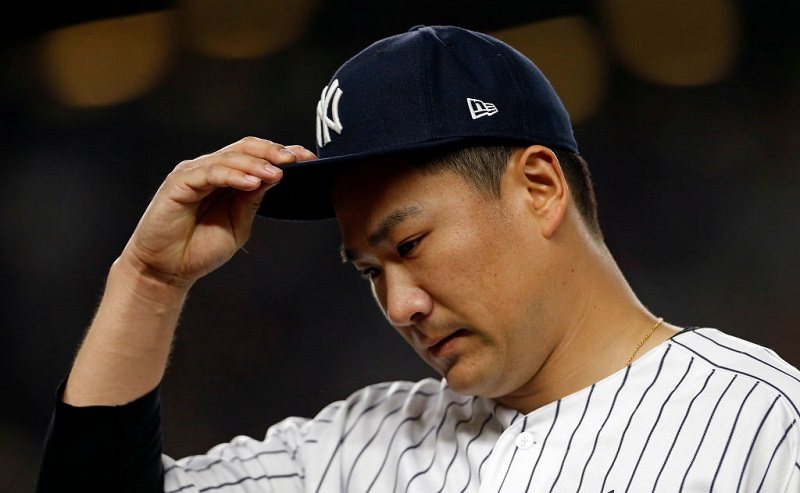 It's hard to imagine the Yankees making the playoffs unless Masahiro Tanaka rights himself after a terrible first half (7-8, 5.47 ERA). This season, Tanaka showed his best stuff in dominant performances against Texas and Boston — both after five days of rest — but he has yet to find a sustained groove. His walk and home-run rates are nearly double his career marks, and the lethal combination haunts every outing. Whatever it takes to fix Tanaka's problems, it's mandatory for a team that will have to rely on an inconsistent rotation.
5. Protect the young starters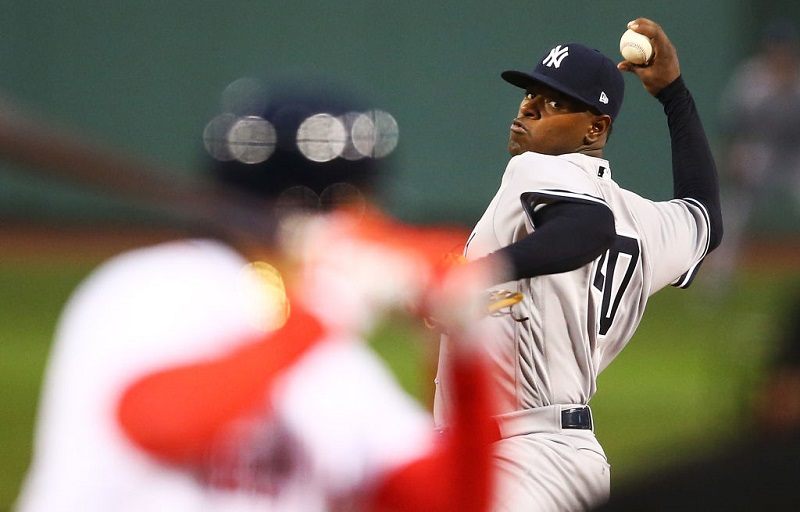 Luis Severino (23), New York's best pitcher in 2017, will blow past his career high in innings (113.0 IP in 2014) by late July. Jordan Montgomery (24), the club's second-best option this season, maxed out at 139.1 IP in 2016, his last year in the minors. The coaching staff will need to keep an eye on both as August rolls around. No one will deny they are young and strong, but spot starts from Luis Cessa and Bryan Mitchell may be necessary to give their arms a break down the stretch.
6. Get the Baby Bombers at-bats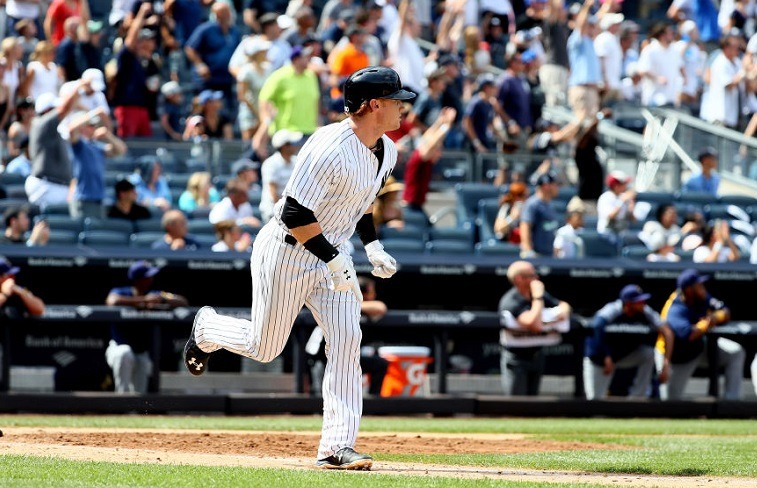 After just a few games, rookie Clint Frazier (acquired in the Andrew Miller deal) began showing the power that has scouts raving about his big-league potential. Likewise, Miguel Andujar showed serious pop in his Yankees debut while Tyler Wade looks like a capable defender and base-stealer. If New York wants to make a run, these three players could each contribute to the club in September (if not sooner). As veterans return from injury, the organization needs to keep them on the field, even if means a trip back to the farm.