MLB: Is Adrian Beltre Worth Signing to an Extension?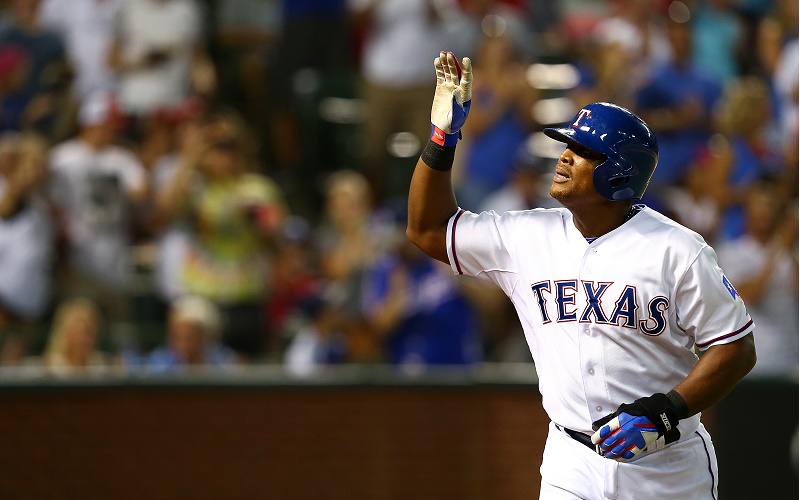 Heading into his 19th season in the majors, Texas Rangers third baseman Adrian Beltre shows no signs that he's slowing down or retiring anytime soon, as he's reportedly seeking a new three-year contract with the team. No. 29 is currently in the final year of his six-year, $96 million deal that the organization decided to pick up during the last offseason. It was a decision that the Rangers' front office called a "no-brainer" because of the caliber of player that Beltre has been during his tenure with the club.
The third baseman has been a steady offensive force for Texas in his five seasons, posting a triple slash of .309/.358/.514 while averaging 27 home runs, 92 RBIs, 33 doubles, and 85 runs scored per season. During this span, Beltre hit 30 or more home runs three times, knocked in more than 100 RBIs twice, batted at .315 three times, and hit at least 32 doubles in each campaign, helping him earn three All-Star Game appearances.
Throughout these five seasons, Beltre continues to be a huge part of their offense, hitting in the meat of the batting order and displaying both his power and ability to drive in runs. Even at 36 years old, he's an extremely productive player, hitting .287 with 18 home runs and 83 RBIs last year. This included achieving two historic feats when he became just the fourth player in MLB history and the first in the last 82 years to have hit for the cycles three times in his career (and he was the 52nd player to join the 400 career home-run club). He's also only the fifth player in MLB history to hit at least 100 home runs with three different teams.
Along with that, Beltre remains an elite-level fielder who has earned four Gold Glove awards, two Rawlings' Platinum Gold Gloves, and four Fielding Bible awards. His strong arm combined with his instincts at the position have made him one of the best fielders of his generation. Beltre has numerous achievements to his name as he's a four-time All-Star, four-time Silver Slugger winner, and has had without a doubt a Hall of Fame-caliber career.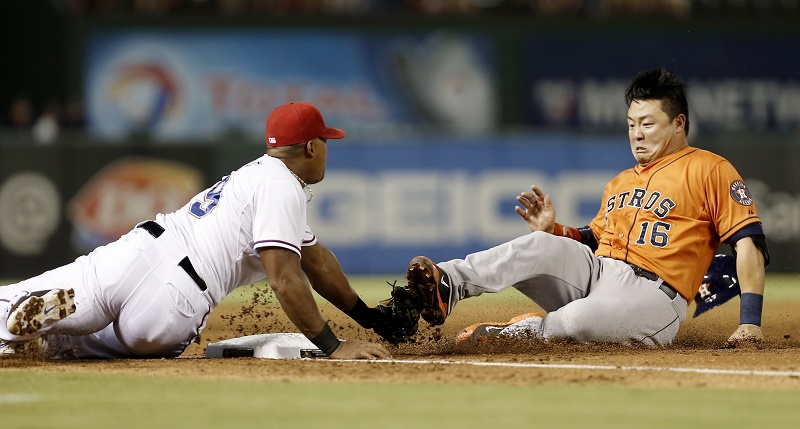 With that in mind, Beltre is scheduled to become a free agent next offseason and has voiced his intention to extend his major-league career past 2016, preferably staying with the Rangers. This puts Texas in a precarious position with the four-time All-Star, as he's worth every penny of the lucrative contract with the team through his play on the field. Beyond that, he has become one of the leaders in the clubhouse while also being a mentor to some of the team's younger players such as Elvis Andrus and Prince Fielder (the latter had a bounce-back season in 2015, earning the AL Comeback Player of the Year award by batting .305 with 23 home runs and 98 RBIs).
Even if Beltre's production were to slip a bit more this upcoming season, the Rangers would be foolish to not re-sign him to a multi-year contract next offseason or possibly before that. His impact goes beyond his individual performance, which is something that has major value in its own right — it isn't a typical attribute for a player. In that same regard, it will likely take another huge contract base-salary wise (around $15 million to $20 million per season) to keep him.
The Rangers shouldn't be reluctant about giving him a sizable deal, given that he has been a major reason for the franchise's recent stability. Texas has been a consistent playoff team with Beltre, making the postseason three times while racking up at least 88 wins three times, including one trip to the World Series while he has earned MVP votes in all five of his seasons with the Rangers. All in all, it may be more than what Texas would like to pay to retain him, but it would be a huge mistake for them to let go of their best player.
Statistics courtesy of Baseball-Reference.com and MLB.com.