MLB: Is Felix Hernandez Still a Top Flight Pitcher?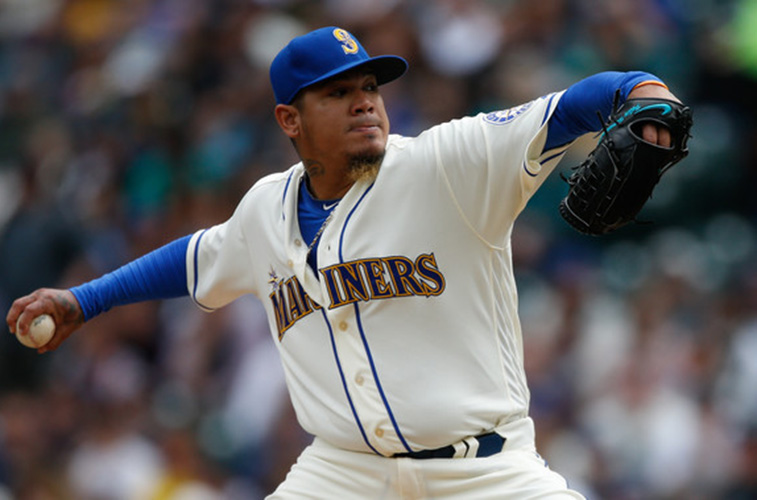 The Seattle Mariners aren't that good. This blatant fact is something that any baseball fan is well aware of. In 40 seasons as a major league franchise, they have made the playoffs just four times — not once since a historical 116-win season in 2001. Despite the team's struggle to find high levels of success, the Mariners have still played host to several legends of the game.
From hitters like Ichiro Suzuki, Ken Griffey Jr., and Alex Rodriguez to pitchers like Jamie Moyer, several Hall of Fame-caliber players have passed through Seattle in their careers. One of the best players in the Mariners' history still calls Seattle home today. That player is ace pitcher Felix Hernandez, who is in the midst of his 12th season in the majors — all with the Mariners.
In that time, Hernandez has proven to be worth every dollar the team has ever payed him. Among his many great statistics, King Felix is fourth all-time in Seattle history in Wins Above Replacement (WAR) and is near the top of several franchise leaderboards, including wins and ERA. Even though the Mariners haven't reached the postseason in Hernandez's career, his excellence on the mound gives the fans something to cheer about.
With how long Hernandez has pitched in the majors, it would be understandable if he wasn't considered one of the best pitchers in the game anymore. However, even with a strong group of arms present in the league today, there still might not be anybody better than King Felix. Here are the top reasons why Hernandez remains one of the best pitcher today.
A career for the ages
How do you begin to describe the career that Hernandez has had to this point? With a career ERA at 3.10 (which is fourth among active pitchers), the Venezuelan pitcher has been selected to six All-Star teams in his 12 seasons — including five straight appearances and a nod as the starter for the American League back in 2014. His 143 wins are seventh among active pitchers and he won a career-high 19 games back in 2009.
King Felix has also proven to be a strikeout pitcher throughout his career, as his 2,158 career Ks rank third among active arms. What's maybe more impressive about Hernandez's career is the fact that he's been a workhorse from day one. In each of the past 10 seasons, he's started at least 30 games and ranked first in starts in both 2014 and 2010.
With all of those starts, Hernandez has pitched a total of 2,275.3 innings — the fourth most among active pitchers. All of those accumulated innings has also led Hernandez to a career 25 complete games (third among active players) and 11 shutouts (fourth). Seattle has needed their ace to stay healthy and take the ball every fifth day, or earlier, and for more than a decade, Hernandez has delivered.
Success on a bad team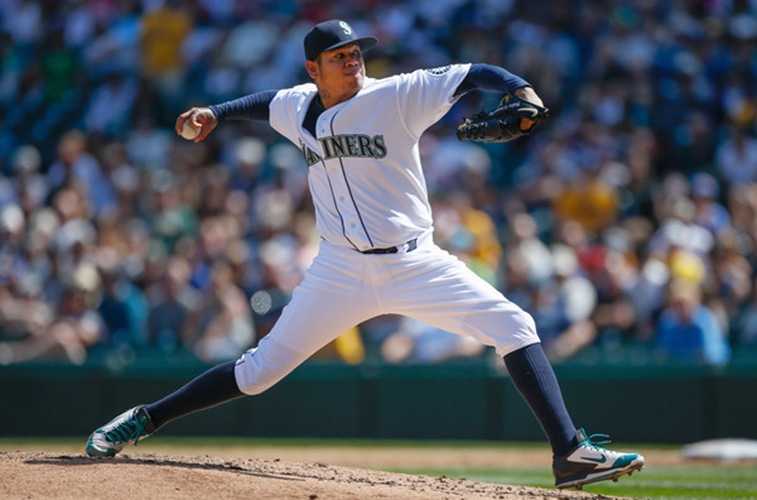 While the casual baseball fan logically equates wins with success for a pitcher, that isn't the case for Hernandez. He's finished with some pretty ugly win-loss records over the course of his major league career, but that is to no fault of his own. It's simply because the Mariners haven't had the type of offense that is conducive to supporting a pitcher who keeps the opposing offense at bay.
In Hernandez's Cy Young-winning season of 2010, he finished with a record of 13-12. Still, with a 2.27 ERA and six complete games that season, people recognized just how dominant he was despite the lack of wins. King Felix has had several seasons like that one during his time in Seattle, which makes his excellence all the more noteworthy. He's the clear bright spot on a team that hasn't been good for quite some time.
If he were playing for a more successful franchise, there's no telling how many career wins and postseason appearances he would have under his belt. Yet, there is something refreshing about his loyalty and commitment to the team that took a chance on him back in 2002, when the Mariners signed Hernandez as an amateur free agent.
Scorching hot start to the season
Hernandez has the historical numbers to secure a spot as one of the best pitchers of the last decade. However, the thing that makes it clear that he is still among the best arms in the game in 2016 is his terrific start to the new season. So far, he's started two games for Seattle and has excelled in each outing. On opening day against the Rangers, Hernandez went six innings and gave up just one earned run while striking out six batters (and still ended up with the loss).
This past Sunday against the A's, he was even more electric, as he gave up zero runs, three hits, and struck out 10 over seven innings of dominance. By mistake, Seattle took him out of the game and the bullpen blew it in the end, causing yet another King Felix gem to be wasted (such is the story of his career). Despite two losses, Hernandez has been as good or better than any pitcher over the first week of the season, owning a stifling 0.86 ERA with 16 strikeouts while allowing an opposing batting average of just .089. Clearly he still has plenty left in the tank as he enters his 30s.
While the surge in momentum for pitchers like Jake Arrieta, Matt Harvey, David Price, and others is strong, you've got to respect the way King Felix has pitched at such a high level for as long as he has. If he continues to stay loyal to the Mariners' organization, he may go down as the greatest pitcher to never pitch in the playoffs.
Statistics courtesy of ESPN.com and Baseball-Reference.com.