MLB: Is Manny Machado an AL MVP Candidate?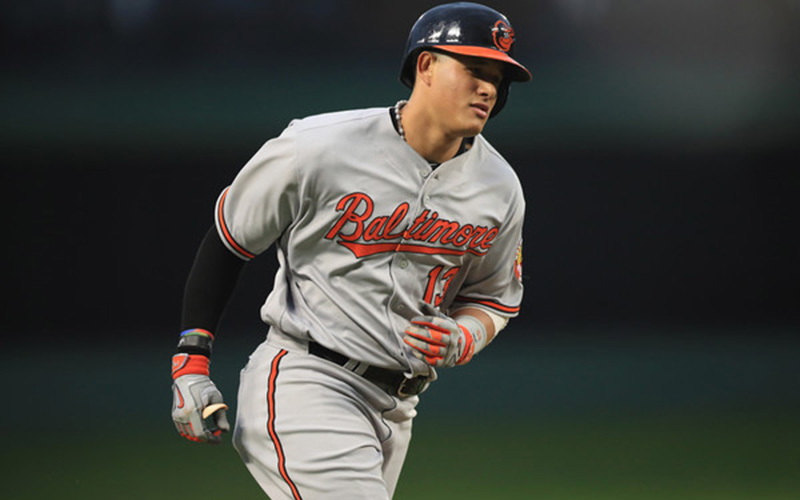 In the National League, the chase for MVP feels like a one-horse race that includes Bryce Harper and Bryce Harper only, even though the first month of the season has yet to conclude. In the American League, conversely, the race for the distinctive honor is likely to be much more wide open as several players could realistically win it.
Sure, there are clear favorites like the reigning winner Josh Donaldson and the brilliant Mike Trout, but the list of contenders stretches much further than those two. In fact, the winner of the award could be a player nobody expected, such as the Baltimore Orioles' Manny Machado. In his fifth major league season, the 23-year old Machado has gotten off to a nice start for an Orioles team that find itself in first place in the AL East as the end of April nears.
Offensively, his numbers include a .325 batting average with six home runs and 11 RBI through 20 games played, which has him on a career-high pace. What really makes Machado a great player, though, is the fact that he gets it done in the field as well, which is proven by his perfect fielding percentage so far this season at third base.
There wasn't a lot of support for a Machado in terms of MVP consideration prior to the season, but with the way he's played so far this season, he certainly deserves to be in the discussion at this point. We have three key reasons why he will stay in that discussion throughout the season.
Top-notch defense
There are few defenders better at any position than Machado, but when it comes to third baseman, no player in the AL may have the same affect in the field as he does. He's always near the top of the AL in double plays turned as a third baseman, fielding percentage, assists, range factor, and defensive wins above replacement (WAR).
Machado has already won two Gold Gloves at third base in his young career (including last season) and is also no stranger to making the highlight reel play at the hot corner, taking away key hits with regularity. While Machado's work at the plate is exceptional, he's been an elite defender since his first day in the big leagues. It's one of the reasons why he is one of the best third baseman in baseball and it gives him an edge over other MVP contenders (if he can produce enough at the plate, that is).
More than just a power hitter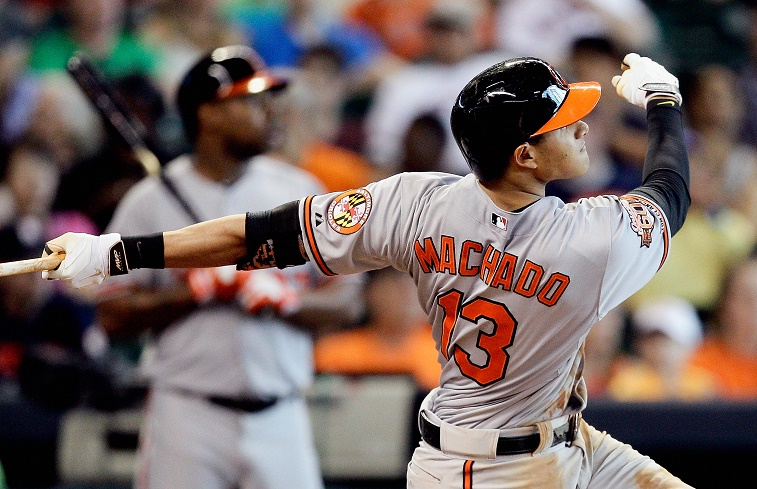 Last season, Machado proved that he can hit home runs with consistency as he smashed his previous career high with 35 homers, a number that saw him round out the top 10 in the American League. His offensive game is about much more than just the long ball, though: In 2015, which was clearly his best offensive season to date, Machado was ranked top 10 in the AL in OPS, runs scored, hits, total bases, runs created, and offensive WAR. All of that (to say nothing of his defense) actually placed Machado fourth in AL MVP voting last season — and that was in a season in which the Orioles failed to make the postseason.
One thing that would benefit Machado's case for MVP this season would be to get that batting average above .300. Last season's average of .286 was his best for a season so far, but with the hot start he's gotten off to this season, he could be primed to raise that average significantly. If he does that and hits close to 40 home runs, drives in close to 100 RBI, and continues to excel on defense, there's no reason to leave Machado's name off the MVP ballot.
Leading a contender
While the MVP award doesn't always go to a team that qualifies for the postseason (it is, after all, a regular season award), it isn't easy to get the nod if your team isn't the hunt for the playoffs. This makes some sense: is a player all that valuable if he can't keep his team in contention? In the case of Machado, he has a real chance to lead an Orioles club that should be in contention all season long and one that could find themselves right back in the postseason after falling short a season ago. Baltimore got off to a scorching, 7-0 start this season but have since come back to earth (so goes the ups and downs of a baseball season). If they can maintain their current winning pace, they'll be in the hunt for an AL East crown come September. Obviously, if that is to happen, guys like Chris Davis and Mark Trumbo need to produce at the plate alongside Machado and their pitchers need to, well, pitch better than they have to this point (their starters rank 25th in ERA). However, Machado has the tools to lead the team and fuel their push.
Statistics courtesy of ESPN.com and Baseball-Reference.com.