MLB: Is Red Sox Rotation Good Enough to Win in 2015?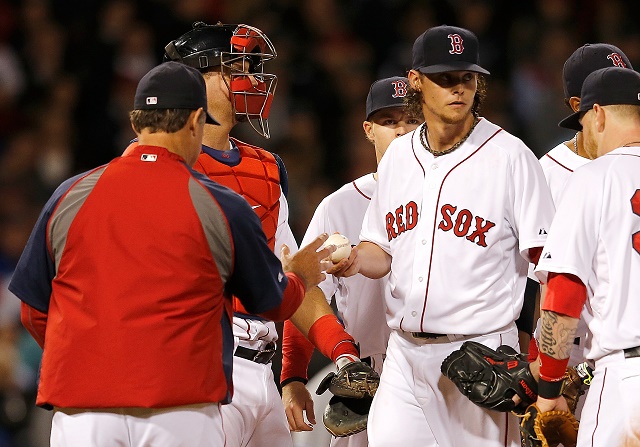 By at least some approximations, the Red Sox needed two quality starting pitchers to bolster a rotation that disappeared in the fire sale of 2014. Boston GM Ben Cherington did us all one better and picked up three starters during the MLB Winter Meetings, adding onto a rotation that included Clay Buchholz and Joe Kelly. Here's a look at what can go right — and what can go very wrong — with the Red Sox pitching staff in 2015.
Low-risk moves
In separate moves, Boston's front office traded Yoenis Céspedes for Detroit's Rick Porcello; moved Robbie Ray, Rubby De La Rosa, and Allen Webster to Arizona in exchange for Wade Miley; and signed free agent Justin Masterson to a one-year deal worth $9.5 million plus incentives. All in all, Céspedes is the only Major League talent it took to get three starting pitchers, and the Red Sox had plenty of outfield depth to avoid any sting there. Each new arrival is known as an inning-eater and has a propensity for keeping the ball on the ground. Each has potential upside as well.
Rick Porcello (15-13, 3.43 ERA) is coming off his best season and managed 204.2 IP before fizzling out in September. Wade Miley (8-12, 4.34 ERA, 23 HR) is coming off an average year after two very good years for Arizona. There is potential in both pitchers in 2015, though we're not sure it's as much as some writers believe. In a piece that approaches sponsored Sox content on ESPN Boston, Miley's illustrious 2012 campaign gets the meat of the space in absence of any recent stats. Another by Gordon Edes reminds skeptics of the Red Sox moves that Miley was 18th in innings pitched over the last three years.
The line on Masterson (7-9, 5.88 ERA) is 2014 should be forgotten altogether. He is more of a $10-million reclamation project with potential … unless you agree with ESPN Boston that "perhaps the Red Sox found [an ace] in Masterson."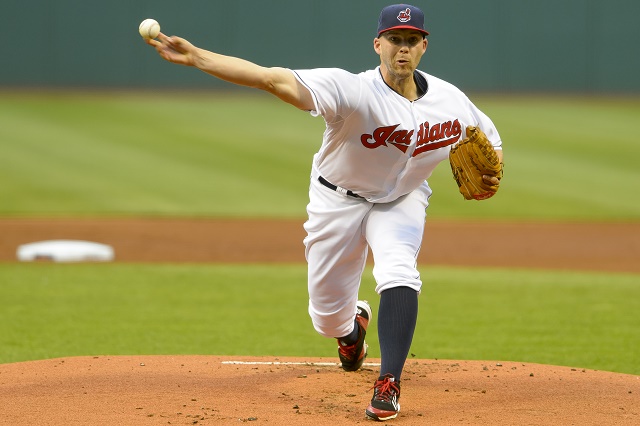 Low expectations
To the club's credit, the Red Sox have kept a low profile with respect to their new pitching acquisitions. Most of the boosting seems to be coming from members of the baseball media. Rick Porcello has potential to throw even better than the talented righty did in 2014, and there is no question he was worth the deal for Céspedes with so many outfielders on the Red Sox roster. On the other hand, there are several red flags with the current Boston rotation.
Just for laughs, let's take a look at the 2014 ERA of each Boston starter in order of their expected rotation spot.
Clay Buchholz, 5.34 ERA
Rick Porcello, 3.43 ERA
Wade Miley, 4.34 ERA
Justin Masterson, 5.88 ERA
Joe Kelly, 4.20 ERA
Without a return to form by Clay Buchholz and Masterson and continued success from Porcello, the Red Sox will field a below-average rotation in 2015. Miley's transition to the American League is likely to be more difficult pitching as a left-hander in Fenway Park, while Kelly's lack of AL track record should be another concern.
Should the Red Sox have pulled the trigger on Jon Lester and gotten one sure thing for the upcoming season? The price was extremely high, so there is a good case to be made against bringing Lester back. Yet with the rotation as currently constructed, there is little reason to expect dominance from the Red Sox staff. Every MLB pitcher has an upside, but it seems Boston is expecting upside from four of its five primary options in the same season. That's a tall order indeed. Did we mention James Shields and Max Scherzer are still available?