MLB: Is the Blue Jays' Rotation Good Enough to Win the World Series?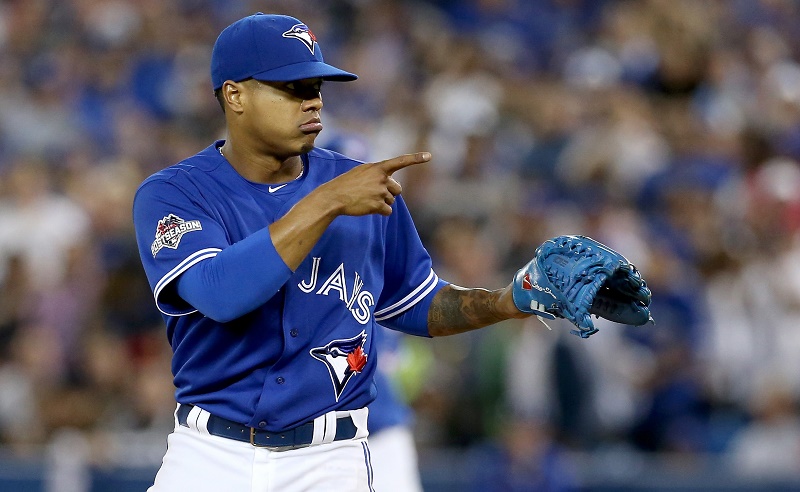 The Toronto Blue Jays are going to hit and score runs. Nobody is disputing this fact, because we'd be foolish to do so. The Jays scored 891 runs last season — by far the best in all of Major League Baseball — and were first in several other offensive categories, such as home runs, walks, on-base percentage, and slugging percentage. It was good enough to carry them to a 93-69 record in 2015, and the offense will probably carry Toronto again in 2016.
However, the Jays fell short of making it to the World Series last year, losing in six games to the Kansas City Royals in the ALCS. In their four losses, they scored a total of eight runs while allowing an average of 6.3 runs per game to the Royals in the series. In the offseason, they lost ace starting pitcher David Price to the Boston Red Sox while counting on lesser additions and internal improvement to carry them going forward.
The big question for the Blue Jays in 2016 is whether or not their starting rotation is good enough to win the World Series. The role of "staff ace" now falls to Marcus Stroman, who was limited to just four starts last year but looked good during that time. He tossed 27 innings, allowing just five earned runs and striking out 18 batters to just six walks. Stroman started three games in the postseason for Toronto as well, tossing 19 1/3 innings with a 4.19 ERA in those games.
Stroman is an interesting study for a starting pitcher. He doesn't have the typical build, at just 5-foot-8 and 180 pounds. There's certainly no question about how good the pitcher is; the body type is a big part of why he fell all the way to the Blue Jays at No. 22 in the first round of the 2012 amateur draft. Stroman doesn't walk many batters, but he doesn't strike out a ton either. If he can remain healthy and handle a full workload — a serious question at his size — he'll be a quality starting pitcher.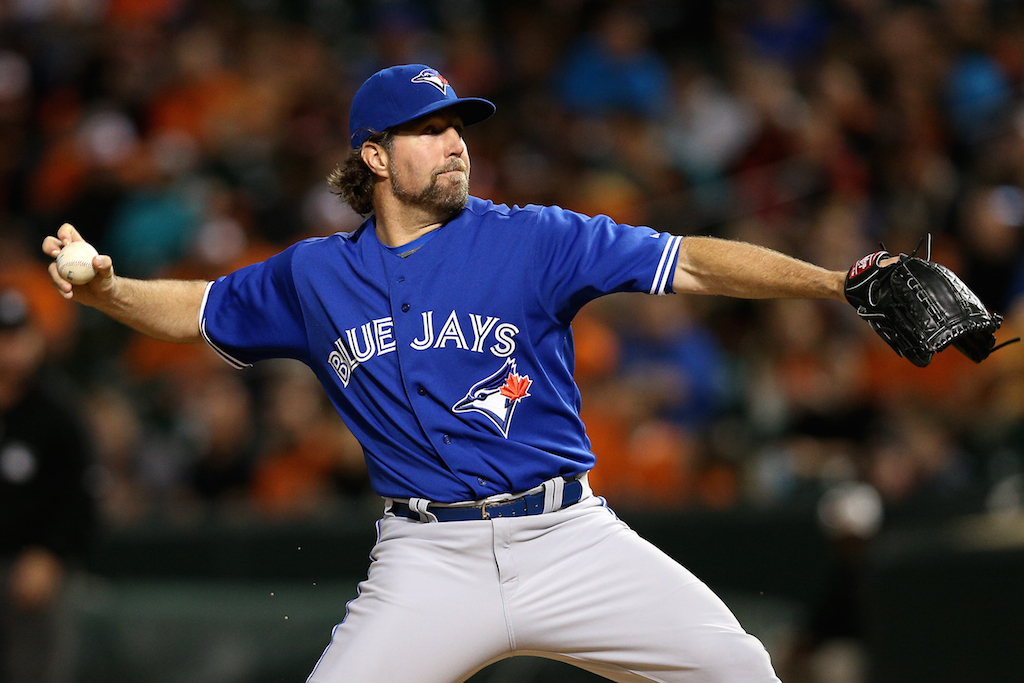 After Stroman, though, there are some questions. At the age of 40, R.A. Dickey had a good season for the Jays in 2015, posting a 3.91 ERA in 214? innings pitched. But Dickey's ERA doesn't tell the whole story for the knuckleballer, whose career didn't even take off until he was 34 years old. Dickey struck out 8.9 batters per nine innings back in 2012 with the Mets (when he won the National League Cy Young award), but he's seen those strikeouts drop all the way down to just 5.3 K/9 last year.
Can the Jays count on Dickey at the age of 41 to be much better than a fifth starter? It's hard to say. He's continued to produce, but it will have to come to an end at some point. J.A. Happ was signed in free agency to replace Price on the back of an excellent run in the second half of the season when he was with the Pittsburgh Pirates. He had a 1.85 ERA with the Pirates in 11 starts, but that was after starting 20 games with the Seattle Mariners with a 4.64 ERA.
Happ pitched in Toronto from 2012-14, starting 50 games and throwing 291 innings with a 4.39 ERA and a decent 7.9 K/9. Thinking he would provide better numbers would be expecting far too much, however, and we wouldn't consider Happ as the kind of guy — like Dickey — who a great team would start in game two of a playoff series.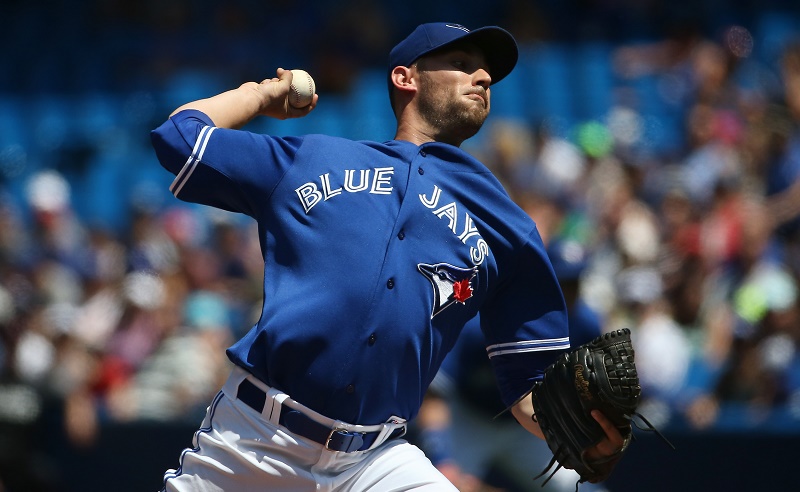 Marco Estrada had a productive first season in Toronto last year, but the eye test could be deceiving. Despite posting a 3.13 ERA last year, he had a 4.40 FIP (fielding independent pitching) and removes factors that are outside of a pitcher's control. Prior to last season, he had a 4.23 ERA and 4.11 FIP for his career, so it's hard to expect him to repeat that kind of production.
The wild card in all of this is Aaron Sanchez, the fifth starter that beat out Drew Hutchison and Gavin Floyd for the final spot in the starting rotation. Sanchez is a 23-year-old former top prospect who has had his share of troubles with walks. In 11 starts with the Jays last year, he walked right around five batters per nine innings, which is way too high. Sanchez is out of options this year and can't be sent back down to Triple-A without first clearing waivers — something that likely won't happen considering his strong arm and quality stuff.
Sanchez still has plenty of talent, however, and if he can get his command problems figured out he may eventually be the kind of guy you would feel comfortable starting in the second game of a playoff series. But, unfortunately, this is a big leap of faith. As of right now, the Jays' rotation seems just good enough to not derail the team on their way to another AL East division title. But in the playoffs, it's hard to see this kind of rotation carry a team through the American League and face off against the powerhouses of the National League in the World Series.
Follow Ryan on Twitter @RyanDavisBP
Statistics courtesy of BaseballProspectus.com and Baseball-Reference.com.