MLB: Is the Giants' Rotation as Bad as it Looks?
San Francisco starters have been terrible, and it's hard to find any positives here.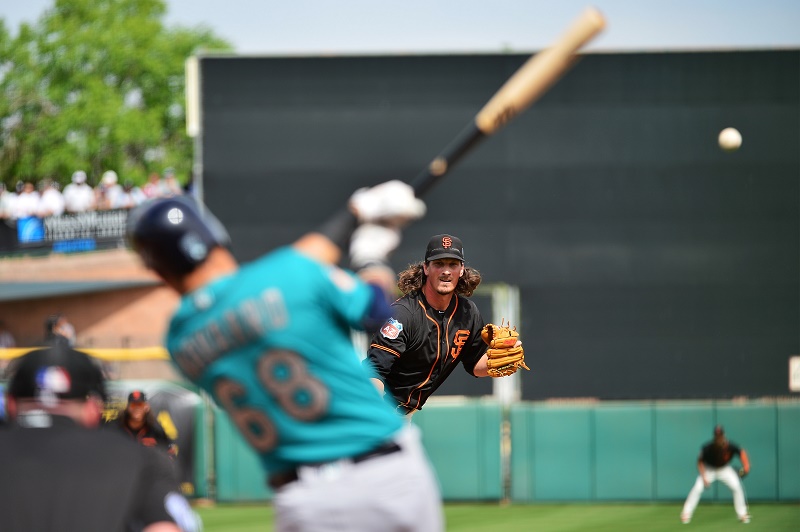 On a scale of one to 10, we'd probably give the San Francisco Giants' starters a 1.5 for their collective performance this spring. There is no way to sugarcoat stats like 122 H in 76.0 IP or the rotation's 8.33 ERA — MLB worsts all around. While some of these starts can be attributed to "building up strength" and other Cactus League cliches, there are many reasons for the club to be worried about the pitching staff as Opening Day approaches.
We'll start with the amazingly bad stats of Jake Peavy, who has allowed a .410 batting average to hitters in 17.1 IP (5 GS). Though he's a back-end rotation arm, San Francisco is expecting him to eat up innings with some degree of effectiveness. Outside of his 15 SO, the 34-year-old has virtually come undone in Arizona, and getting nothing from Peavy would force the team to lean on Matt Cain for support every fifth day.
An early spring injury limited Cain's appearances through late March to the point where Bruce Bochy was unsure if he had the strength to start in the first rotation turn. Bochy told San Jose Mercury News that Cain would see only minor league action prior to the season's start. In his two Cactus League starts, Cain allowed 14 hits (3 HR) and 9 ER in 6.1 IP, so there is nothing positive to hold onto in those numbers.
Looking at the top three starters, only Jeff Samardzija has any body of work to consider, and it's horrendous. The Shark surrendered 27 hits and 18 ER in his first 19.0 IP of spring work. If the five HR don't scare you here, the fact that he's fooling no one (12 SO) should. Reports of fallen velocity are coming in, too. Samardzija looks like he's picked up right where he left off last year in Chicago, which is terrible news for the Giants. The only positive news can be found at the top of the rotation, and it's a reach.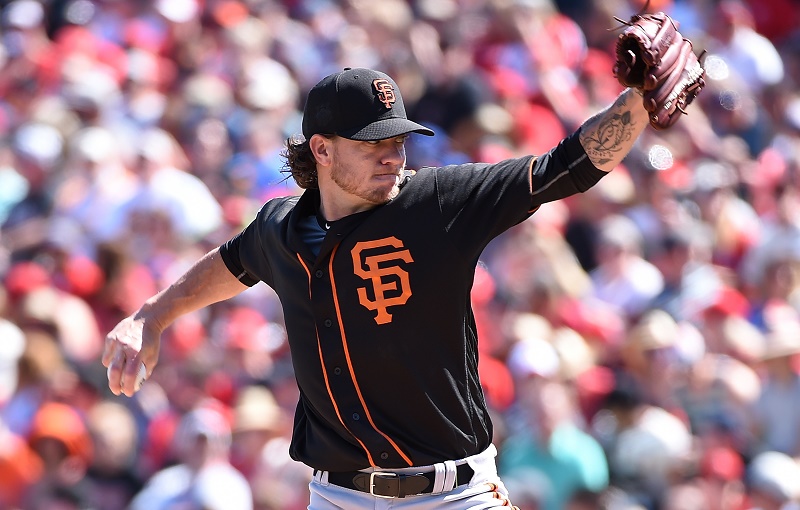 Madison Bumgarner may have an unsightly 11.12 ERA through four starts, but the Giants' ace has struck out 12 in 11.1 IP. Prior to a March 24 shellacking at the hands of the Chicago Cubs, Bumgarner hadn't allowed a walk in his Cactus League appearances. He'll get another turn before taking the mound Opening Day for San Francisco. We expect him to be the same rock he's been.
Bochy will likely turn to Cueto for the second start after the season commences, and the new Giants pitcher gave his manager some encouragement in his first game after being struck in the head by a line drive. (Spring has been that bad for this rotation.) Cueto looked sharp against a minor league squad, striking out four and throwing 74 pitches in 6.0 IP. Prior to his injury, Cueto's numbers were much like his teammates' against big-league pitching.
With its two high-profile signings this offseason, San Francisco will outspend every team except Los Angeles on its pitching staff. Cain ($20.8 million), Cueto ($15.8 million), Peavy ($15 million), and Samardzija ($10.8 million) will all earn more than Bumgarner. If Spring Training is any indication of where its rotation is headed, the organization won't be getting much back for that massive sum.
The best-case scenario involves Bumgarner and Cueto healthy and pitching like the back of their baseball cards. As for the other three starters, the Giants are hoping for some measure of effectiveness as the season opens. So far, the signs point to a disaster in the making.
Connect with Eric on Twitter @EricSchaalNY
Statistics courtesy of Baseball Reference.