MLB: It's Time to Fire Phillies Manager Gabe Kapler
In October 2017, Gabe Kapler became the 54th manager in Philadelphia Phillies history. Kapler came to the team with one year of managerial experience under his belt. In 2007, Kapler took a hiatus from his playing career to manage the Greenville Drive, the Class A affiliate of the Red Sox. The team's record that year? A lusty 58-81.
"I'm equal parts honored, humbled and excited by the opportunity with the Phillies, an elite franchise in a city rich in history, tradition, sports excellence and with amazingly passionate fans," Kapler said in a team press release at his hiring. "I believe there is no better place to build a winning environment, and I take that task very seriously."
With his lack of experience and underachieving in his tenure as Phillies manager, it's time to show Gabe Kapler the door to join John Felske, Nick Leyva, and Pete Mackanin as former team managers.
Winning? Not so much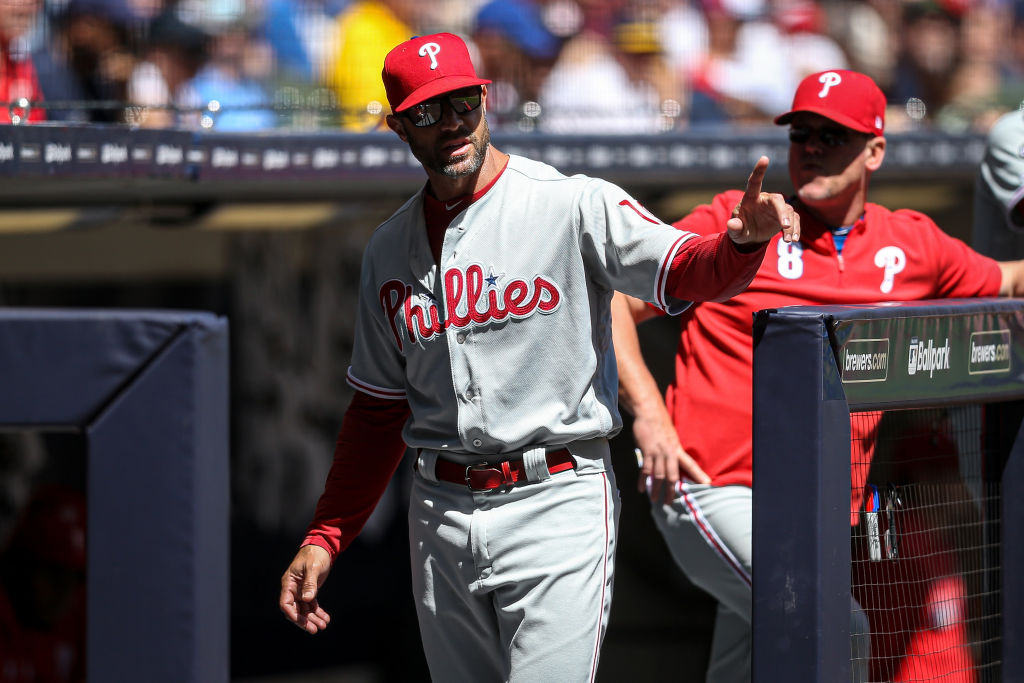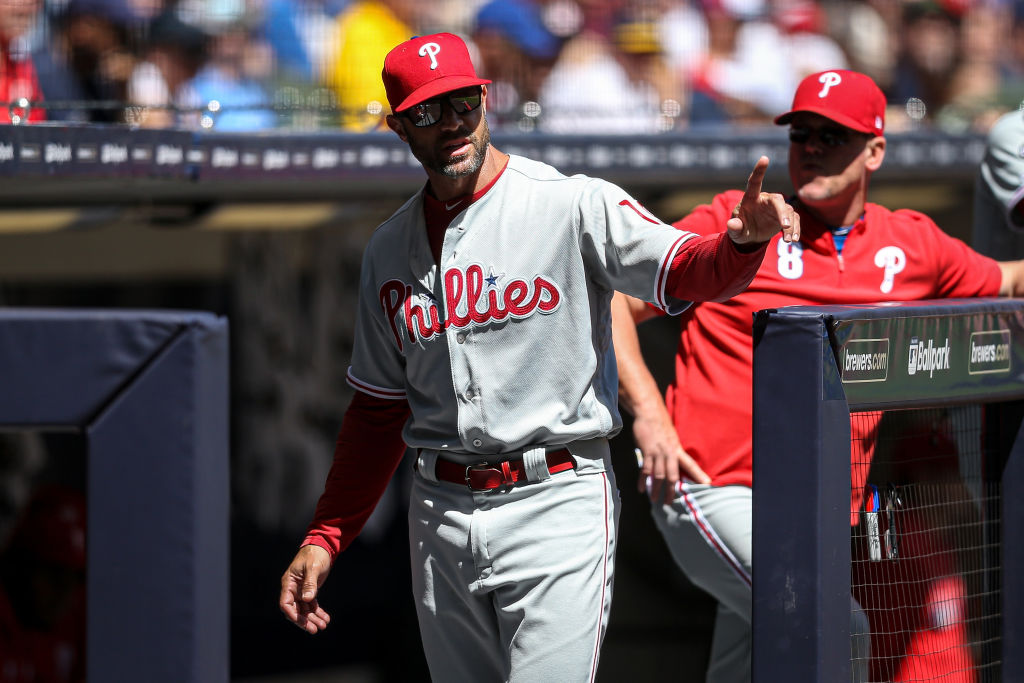 Since taking the helm, Kapler has steered the Phillies to a 147-144 record, which is better than teams such as the Orioles, Mariners, and Marlins, but certainly not anywhere near what preseason prognosticators excepted.
Kapler's 2019 has been punctuated with some humiliating losses with its most painful one being a 19-11 drubbing by the cellar-dwelling Marlins. That forgettable game featured the third time this season Kapler brought in a position player to pitch at the end of the embarrassing game.
"We have to do a better job," Kapler told the media after the mega-loss in Miami. Continuing his understatement of the year, he added, "We have to have a short memory."
We have a failure to communicate
Breaking down the reasons for the Phillies brass (many of whom should also be fired) to cut Kapler loose, the list includes bad communication with his players, overreliance on analytics, and inability to inspire his players.
The most recent example of Kapler's poor communication skills comes in the controversy of benching Cesar Hernandez. Hernandez failed to hustle on a fly ball he thought would leave the ballpark. When the result was a long single, Kapler was unhappy, but his actions failed to reflect his feelings. The manager told his second baseman he was giving him the day off for the next game but told the media that Hernandez was being benched because he failed to hustle.
Matt Gelb of The Athletic tweeted: "Very odd sequence just now. Gabe Kapler, in his office with reporters, said César Hernández is benched because he did not run hard yesterday. But Hernández then said he was told by Kapler that it had nothing to do with yesterday."
Moneyball mania
Gabe Kapler's lineup card is closer to a Picasso painting than a winning batting order. A true believer of sabermetrics, analytics, and data, the Phillies manager eschews the general belief against lefty-lefty game situations, has a distaste for sacrifice bunts (the team has six), and dependence on past performance (i.e., a pitcher's past record against a given batter) of pitchers and batters.
The latest Kapler use of funny-Moneyball metrics was his use of slumping Rhys Hoskins as the leadoff man. In today's game, Hoskins' on-base percentage and propensity to walk is ideal for a leadoff man. However, as the man who led the team in home runs in 2018, Hoskins is better suited to bat cleanup. Also, Hoskins may be among the slowest players on the team—again a poor trait for a leadoff man.
Never mad as hell
Kapler seems to pride himself on keeping an even keel. That may be a great quality for a physician or judge, but in sports, a manager's emotion and passion need to be on display for players, fans, and the media to see. It took until June 22 of the 2019 season for Kapler to get ejected from a game. There must be a middle ground between hotheaded Reds manager David Bell (seven ejections) and swami-like Dave Roberts who has yet to be tossed this season.
In a preseason radio interview, Kapler said, "Part of me wanted to be a manager that was completely stoic that never showed the emotions, but I had them. I had the anger, I had the disappointment. But what I set out to do was kind of being unemotional and a little bit stoic, and I just don't think that was who I was, and I don't think it played particularly well."
And it's not working so well this year either.