MLB: Jacoby Ellsbury Now the Last Bad Yankees Contract Around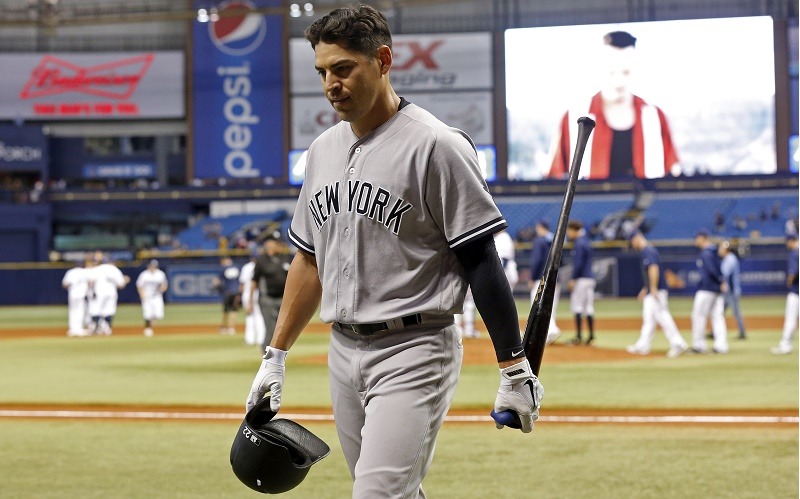 With the trade of catcher Brian McCann for Houston Astros prospects, the New York Yankees continued getting younger and shedding payroll. Since the 2016 trade deadline, GM Brian Cashman and his team closed the book on several contracts and ensured several more would end following the 2017 season. What was once a payroll bloated by the back end of long contracts will soon become free of long-term obligations. In fact, at the start of 2017, Jacoby Ellsbury has the only bad contract on the books for New York.
The retirement of Mark Teixeira ($23 million), phase-out of Alex Rodriguez ($21 million), and deal for McCann ($17.5 million) settled the score on three players in the midst of late-career declines. Looking at the rest of the club ahead of next season, only C.C. Sabathia ($25 million) and Masahiro Tanaka ($22 million) join Ellsbury ($21 million) among the Yankees' $20-million club.
Tanaka, the team's best pitcher and overall leader in WAR (seventh in MLB among pitchers), is probably a bargain at this point. Sabathia, who proved he can be a force on the mound despite a dip in velocity, also leaves the club with little concern as he enters the final year of his deal.
Ellsbury, on the other hand, is officially a payroll blight for the long term with four years and nearly $90 million owed him once you include the $5 million buyout in 2021. Unlike the other players mentioned above, Ellsbury never had the big production years you expect from money players.
Ellsbury's unremarkable Yankees career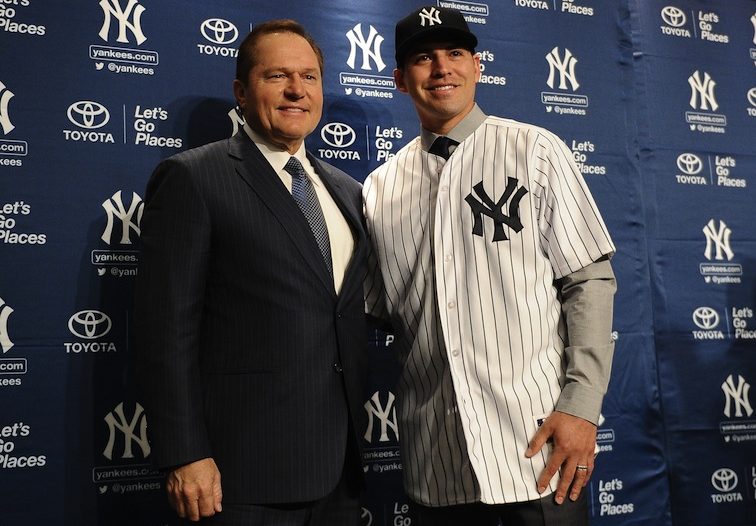 It's difficult to think of a player who never posted any great numbers while earning a $153 million contract. In Ellsbury's case, the fleet-footed center fielder never had any long track record of success before it, either. He only played four full seasons and made just one All-Star game before he turned 30 and signed for seven years with the Yankees. As far as other performance benchmarks, he's hit over .300 twice and led the league in stolen bases three times.
Having a high-average center fielder with elite speed was undoubtedly the idea when New York made the deal with Ellsbury and agent Scott Boras. Since he put on the pinstripes in 2014, he's stolen more than 30 bases once and never hit better than .275. You can make a case for his skills in center, but as an offensive player there Ellsbury will continue dragging down the lineup as he enters his age-33 season. New York has few options when considering trades or otherwise dealing with the problem.
How the Yankees move on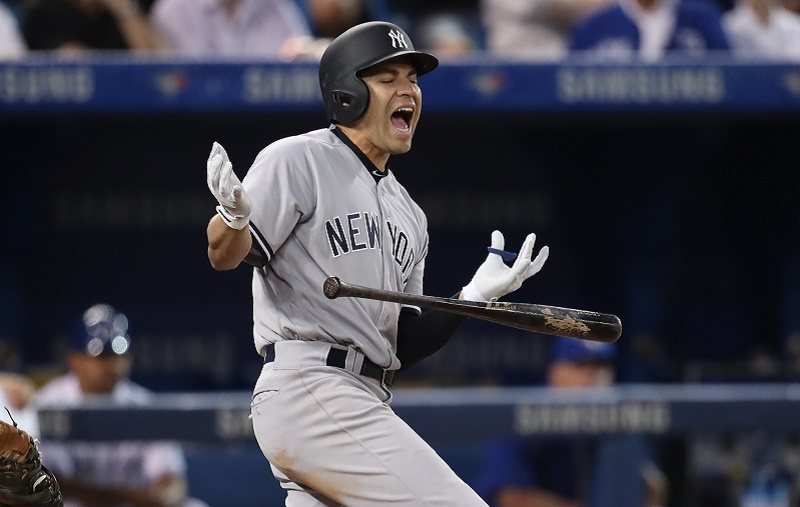 All things considered, the Yankees got tremendous value from A-Rod, Teixeira, and Sabathia overall. The 2016 declines in the former two only stung the organization for the short term. Ellsbury makes regular appearances on the list of most overpaid players because he never made the cut among the game's elite. With four years to and another light-hitting (though valuable) outfielder in left, either Ellsbury or Brett Gardner must go in order to make Yankees a contender.
To trade Ellsbury is next to impossible. Even with the Yankees paying half his salary, we can't think of any team that would accept a 33-year-old center fielder at that price. Maybe the Yankees can hope he provides high defensive value in 2017 and plan to cut ties with him (a la A-Rod) in 2020. Either way, dark years remain for the club. Were Gardner (also 33) traded this offseason, Ellsbury would become the oldest player on the roster.
New York got very young and shed tens of millions of dollars of payroll in 2016. After 2017, Cashman can complete his great roster overhaul. He just needs to find something to do with Ellsbury. With the other elder Yankees departed, expect fans to set their sights on center field this coming season.
Follow Eric on Twitter @EricSchaalNY
Statistics courtesy of Fangraphs and Baseball-Reference