MLB: Johnny Cueto Puts the Giants on Top of NL West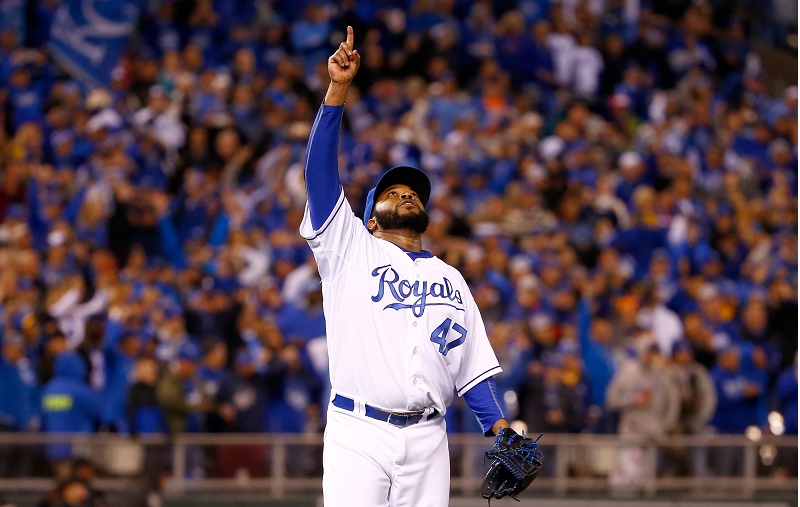 The San Francisco Giants have been one of the most active teams this offseason. With their recent activity, including signing All-Star pitcher Johnny Cueto to a six-year, $130 million contract, they may be the frontrunner in the NL West. Cueto has been one of the game's best pitchers over the last few seasons. Prior to 2015, the 29-year-old posted an ERA below 3.00 in four consecutive years.
Although he struggled a bit last season after being dealt to the Kansas City Royals, he's only a season removed from finishing second for the NL Cy Young award while playing for the Cincinnati Reds. Along those same lines, he was still a reliable pitcher in the postseason for the Royals, holding a 2-1 record that includes pitching a two-hitter to gave Kansas City a 2-0 World Series lead over the New York Mets.
His addition gives the Giants one of the league's best 1-2 punches alongside Madison Bumgarner, who has become an extremely dominant pitcher over the last three seasons, posting a sub 3.00 ERA in each campaign. Bumgarner had a strong 2015 season with an 18-9 record with a 2.93 ERA. He is also just one year removed from his record-breaking 2014 postseason run where he did it all for the Giants, holding a 4-1 record with an eye-popping 1.03 ERA, two complete game shutouts, and a save in seven games to help him claim both the NLCS MVP and World Series MVP.
San Francisco also added another viable pitcher this offseason when they signed former All-Star Jeff Samardzija to a five-year, $90 million deal. The 30-year-old experienced a difficult 2015 season, recording a 4.96 ERA with an 11-13 record while giving up career worsts in home runs (29), hits (228), and runs allowed (222). That said, a change of scenery may be what he needs to return to his 2014 form, when he posted a 2.99 ERA in 33 starts for the Chicago Cubs and Oakland Athletics. What also helps is the fact that he doesn't have the pressure of being the rotation's ace; he can excel in the No. 3 or No. 4 pitcher role that Ryan Vogelsong effectively occupied for many years with the Giants.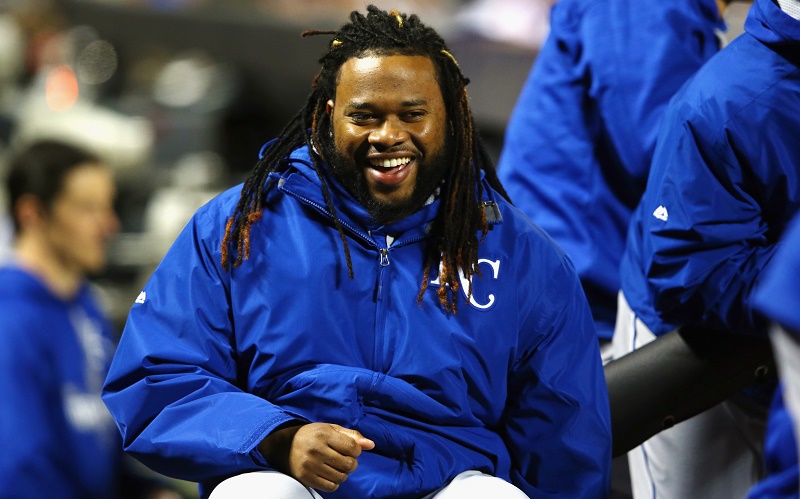 What this pair of moves does is make the Giants' starting rotation that much deeper, as the team will finally have a healthy Matt Cain (after his various injuries over the last one-and-a-half years, including a nagging right forearm issue, surgery on his throwing elbow, and a procedure to remove a bone spur in his right ankle). An offseason where Cain can focus on his physical health may be what he needs to get back to the form that saw him put together a strong 2012 season. He posted a career-best 2.79 ERA with a 16-5 record and threw his second-career no-hitter.
San Francisco also has a viable pitcher in Jake Peavy, who had a solid 2015 season with an 8-6 record and a 3.58 ERA despite making just 19 starts. His Giants career put him back on track as he once again became a reliable arm in the rotation. San Francisco also possesses an offense that is more than sufficient enough to lead them to success, with Hunter Pence, former NL MVP Buster Posey, Angel Pagan, Brandon Crawford, and the emergence of Matt Duffy in his 2015 rookie campaign.
San Francisco looks primed to not only make a run at another NL West division crown but also be a favorite to win their fourth World Series title in the last seven years. They will have stiff competition in the revamped Arizona Diamondbacks, who added two top-of-the-rotation pitchers in Zack Greinke and Shelby Miller. The Los Angeles Dodgers are still the toast of the division — despite losing Greinke — as they have won the NL West in three consecutive seasons.
However, the Giants are the only team in the bunch with championship pedigree, proving to be a serious threat in the postseason as they won a title in each of their last three trips. San Francisco has made two critical additions to the pitching staff, which could put them over the top in the NL West and add to their even-year World Series streak.
Statistics courtesy of Baseball-Reference.com.
Want more great content like this? Sign up here to receive the best of Cheat Sheet delivered daily. No spam; just tailored content straight to your inbox.