MLB: Just How Bad is the Atlanta Braves' Offense?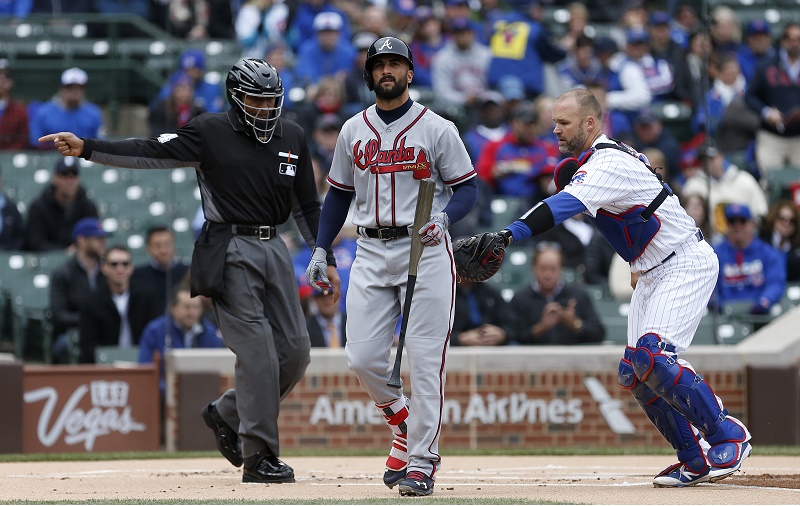 The 2016 Atlanta Braves are really, really bad. Although their pitching and fielding is quite sub-par to say the least, that is not why we are here today. This post focuses on the bats and just how — for lack of a better term — offensive, their offense has been so far. Long gone are the days of Hank Aaron and Eddie Mathews.
The slugging crew of Chipper and Andruw Jones, along with Javy Lopez is firmly in the rear-view mirror and sorely missed these days. Even the prime years of Dale Murphy would be an upgrade to what Atlanta is trotting out this season. What follows is a comprehensive breakdown of just how poorly the likes of Freddie Freeman, Nick Markakis, and company are producing thus far.
We start off by looking at the various team batting statistics that make the Braves the worst offense in baseball (by a good margin). Entering play Tuesday, Atlanta had scored a whopping 90 runs (or three per game) through their first 30 games, which places them last.
The next piece of horror may be the most stunning: seven total home runs. That is less than one-third the amount of any other team in baseball and there are more than a couple dozen major leaguers who have knocked more than seven out on their own. Where is Rick Camp when you need him?
Given the putrid run and home run totals, it comes as no surprise that Atlanta is also dead last in the following team hitting categories: total bases (291), runs batted in (87), slugging percentage (.288),  and on-base plus slugging percentage (.582). They are also last in at-bats per home run at a staggering 144.3 mark, which is nearly 100 ABs more than any other team in baseball.
There are loads of players to blame for the inept offense, but the most obvious candidates include Erick Aybar (0 HR, two RBI, .187/.221/.215/.436), Adonis Garcia (one HR, eight RBI, .260/.319/.308/.626), Daniel Castro (0 HR, four RBI, .203/.244/.216/.460), and A.J. Pierzynski (0 HR, six RBI, .197/.250/.239/.489). Now that we looked at how horribly the Braves offense compares with other teams, let's move on to how historically bad things look for this once proud franchise.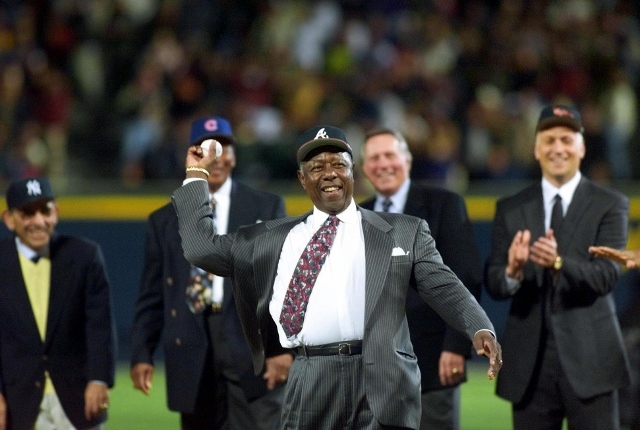 While the season is still young and things are bound to change (perhaps even for the better), it's interesting to see just how badly this team's batting has been when compared with their long, long history. The Braves' 3.0 runs per game would be their lowest average since 1909. It would also be tied for their third-worst average in franchise history.
The .226 team batting average is currently tied for the second-worst ever (no team has hit under .240 since 1989). Their team slugging percentage of .288 is also third-worst and they rank near the bottom in a host of other areas. Obviously with various stages of divisional and league realignment, as well as the addition and subtraction of different teams, it is hard to tell just how bad the 2016 Braves offense is when compared to other years, but here are some noteworthy facts.
The team has only finished worse than 10th in runs per game in the National League a total of seven times in their history. It is no coincidence that the 2015 Braves also finished 15th out of 15 in the NL there. On the flip side, the Braves have finished the season ranked better than fifth in the NL in runs per game a total of 63 times.
After finishing last season as the NL's worst home run-hitting team, it looks like more of the same in 2016. The team has finished worse than 10th in the league in total home runs only five times, all of which have been since 2008. It is hard to envision things getting much better for Atlanta any time soon, but they do have infielder Gordon Beckham coming off of the disabled list on Tuesday. It can't get any worse, right?
Follow Victor on Twitter @vbarbosa1127
Statistics courtesy of Baseball-Reference.com and ESPN.com.