MLB: 4 Keys to the Red Sox-Indians ALDS Matchup
The Red Sox-Indians ALDS matchup pits the menacing Boston offense against an undermanned Cleveland rotation. Here are 4 keys to the series.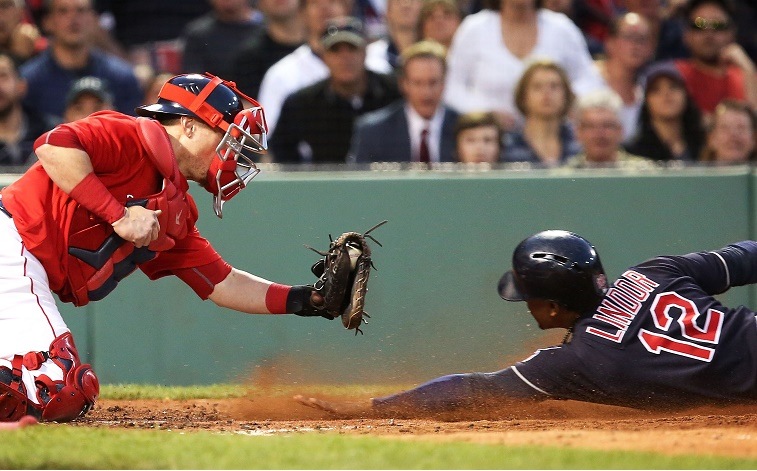 For most of 2016, MLB teams worried about how to score off the Cleveland Indians' pitching. When playing Boston, they wondered how they might contain the mighty Red Sox offense. In the season's final weeks, these profiles did not hold. Boston ranked 20th in runs; Indians pitchers ranked 10th in ERA for the same two-week stretch.
In all likelihood, both clubs will shrug off these minor slumps when they meet for their best-of-five series beginning October 6 in Cleveland. Boston will have Cy Young candidate Rick Porcello on the hill, while Trevor Bauer toes the bump for Cleveland. We expect a healthy dose of runs and the late-inning drama Fenway is known for on any given night. Here are four keys to the series.
1. Which David Price will appear?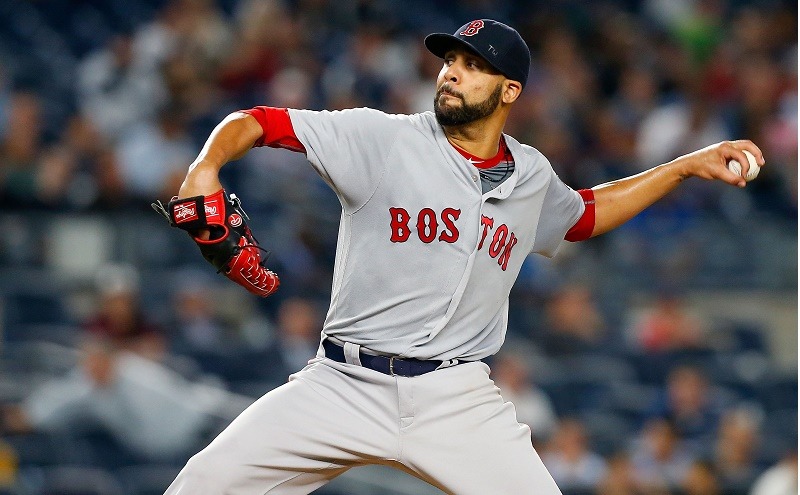 The Red Sox should feel confident with Porcello starting the series and the offense ready to inflict damage on Cleveland pitching. However, a Porcello loss would shift the entire narrative on its head. David Price would be forced to play stopper against Corey Kluber, the Tribe's best arm and a Cy Young candidate in his own right. Price's struggles in past postseasons are overblown, but his struggles in 2016 were clear.
Boston needs an effective (not perfect) version of Price to appear in these playoffs with Steven Wright out and Drew Pomeranz assigned to the bullpen. In their rotation spots, a rejuvenated Clay Buchholz (Game 3) and Eduardo Rodriguez (Game 4) do not inspire a great deal of confidence. The time has come for Price to earn his money.
2. Can Indians starters hold the line?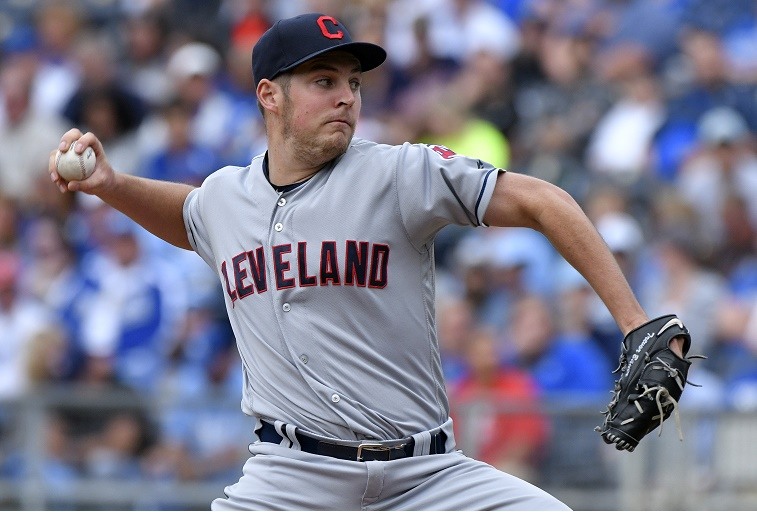 Cleveland experienced one of the game's best rotations for most of the season, but they will lack two key starters. Carlos Carrasco is out for the season with a broken hand, while Danny Salazar is suffering from a muscle injury and will only be used in relief, if at all. That leaves Bauer (10-8, 4.35 ERA, 7.83 K/9) with the call for Game 1 and Josh Tomlin (13-9, 4.42 ERA, 6.09 K/9) in Game 3 with ace Kluber going in Game 2.
Bauer experienced his worst month in September (6.39 ERA, .272 BA against) though he had the best season of his career overall. Tomlin, for his part, finished strong in September with a 1.69 ERA and just one home run allowed in 26.2 IP following an awful August. The Tribe won't need both to dazzle, but one of these two pros must step up for Cleveland to compete against a relentless Boston offense. Bauer faces Porcello while Tomlin has a less intimidating opponent in Buchholz.
3. Will Red Sox relievers hold the lead?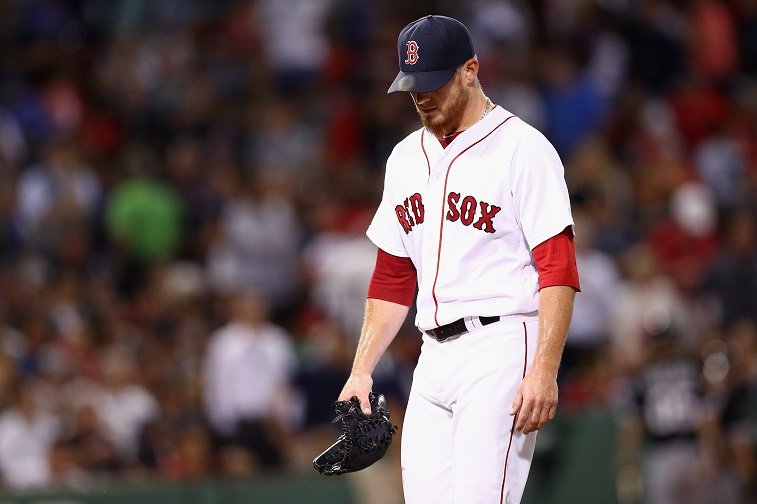 Boston management has struggled to put together a solid bullpen since the end of last season, and the jury is still out as to what it got. Carson Smith missed most of the year. Craig Kimbrel was his usual dominant self at times, but he struggled badly in September and October (0-3, 6.00 ERA) in 12 appearances. Midseason acquisition Brad Ziegler was terrific (1.53 ERA in second half) after coming over from Arizona. Finally, the deal for Fernando Abad (0-2, 6.39 ERA since July) was a total flop.
This leaves Boston unsure what it will receive from its closer and lacking a dominant lefty to torment Cleveland's lefty bats. On the positive side, Koji Uehara's return puts a veteran with playoff experience back in the pen. Will Uehara show up? Will others like Matt Barnes be more Jekyll than Hyde? Whatever version John Farrell gets, the relief corps must cut down on its walks; Red Sox relievers ranked among the worst offenders at allowing free passes.
4. The Boston offense as the best defense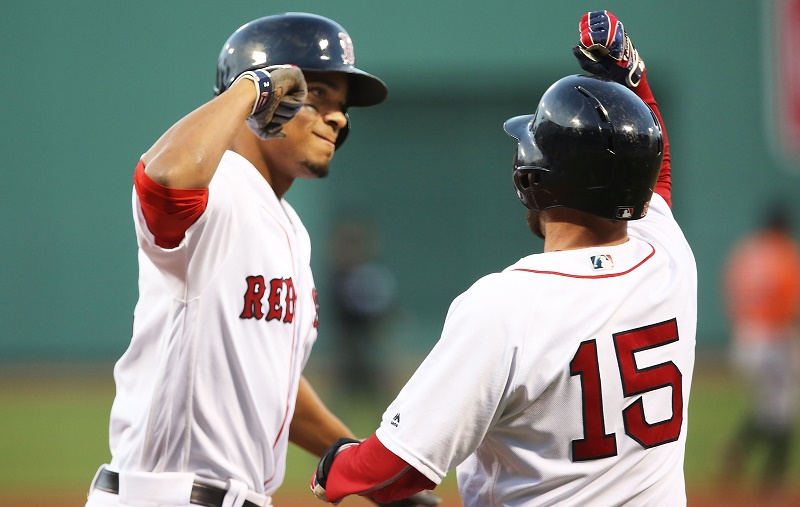 On so many occasions, the Red Sox offense negated the need for particularly effective pitching, especially when playing at home. If Mookie Betts, David Ortiz, and Dustin Pedroia come out hot in the ALDS, Indians pitching will find it impossible to contain this lineup by any standard. In this scenario, Boston simply needs Porcello to allow his usual two runs and take Game 1.
With Price slated for Game 2, the Red Sox southpaw should take the same approach and try to limit damage. When Boston pitchers simply keep the game within a three- or four-run margin, it's winnable with the offense clicking as it does. The one advantage Cleveland has here is a lockdown bullpen. Indians relievers were the AL's best in the second half, and it has much to do with the arrival of Andrew Miller. Boston should try to feast early and tack on late, as the club often does.
Connect with Eric on Twitter @EricSchaalNY
Statistics courtesy of Fangraphs and Baseball-Reference.