MLB: 4 Reasons Why Kris Bryant is the National League MVP
We're winding down to the final 35 games of the regular season in Major League Baseball, which means a lot of things are starting to become more clear. The playoff picture isn't quite set yet, but it's getting there. We can narrow it down, at the very least, to a few teams in the wild card and division races. What's even more cut and dry than the playoff races? The National League MVP award, which is looking like there's little competition against the leader, Kris Bryant of the Chicago Cubs. He may have to fight his teammate for it, but in the end we believe it's his award to lose. Here are four reasons why Bryant is the NL MVP.
1. Leading the National League in WAR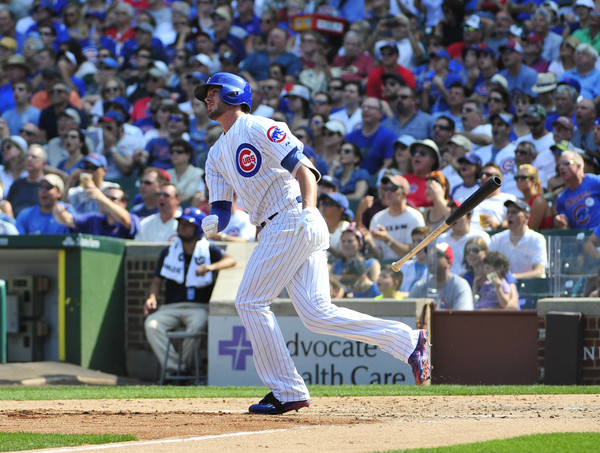 According to Fangraphs, Bryant leads all National League position players with a 6.8 WAR. Corey Seager, rookie shortstop for the Los Angeles Dodgers, is the closest with a 6.7 WAR. The other serious MVP candidates are a far cry, with Washington Nationals second baseman Daniel Murphy sitting at 4.8 and Cubs' first baseman and Bryant's teammate Anthony Rizzo at 4.4. Just simply looking at WAR tells you Bryant has been the best.
But going beyond that, Bryant has superior offensive numbers to Seager — his closest competitor at the moment. Bryant leads Seager in runs scored, RBI, home runs, walk rate, OBP, SLG%, wOBA, and wRC+. In fact, he currently leads the entire league in runs scored and is only second to Nolan Arenado of the Colorado Rockies in home runs. Just looking at the numbers alone, you can easily determine that Bryant should be the MVP of the league.
2. Improvements in contact rates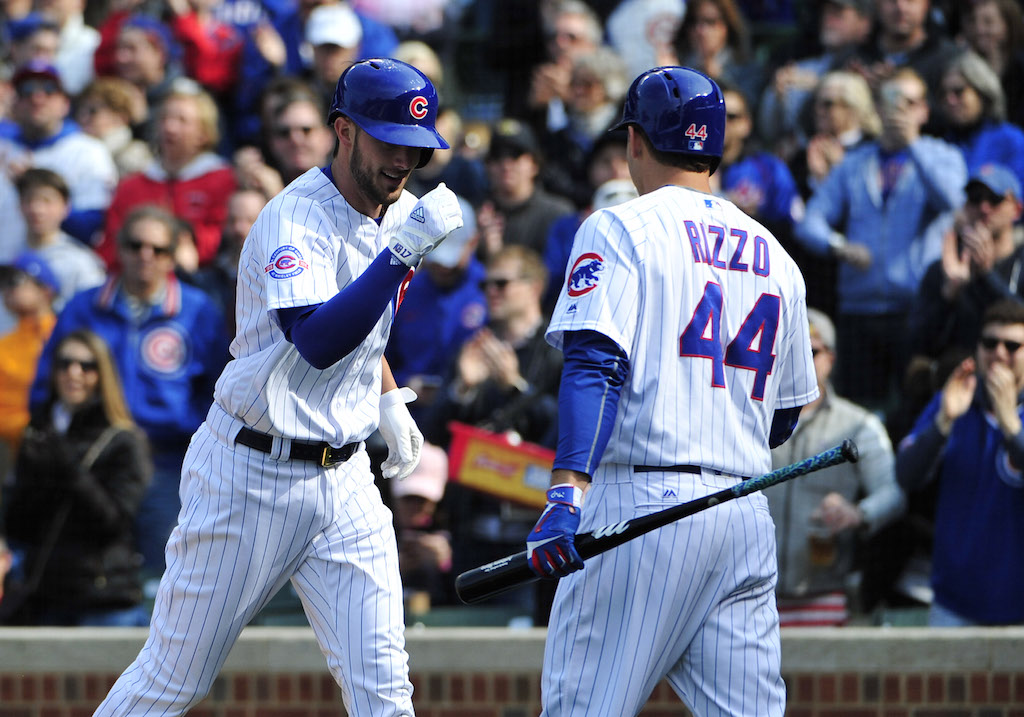 One of the biggest questions about Bryant in his rookie season last year involved his contact rates. He posted fine numbers, with 26 homers, 99 RBI, and a slash line of .275/.369/.488 in 650 plate appearances on his way to a Rookie of the Year award. But he struck out 30.6% of the time with a .378 BABIP, which indicates that over the course of time his averages might fall from where they were in 2015, unless he were to make some changes at the plate.
And change, he has. Bryant has gotten that K% all the way down to 22.3, which is an incredible improvement in just one season for a guy who has always been higher with the strikeouts. The BABIP has dropped, which should be expected, to a much more reasonable, but still pretty high .340. The result is that Bryant's slash numbers have actually improved this year. He's hitting the ball out of the park even more frequently, with 33 homers to date and a good chance of hitting 40 or more before the regular season ends.
3. Defensive versatility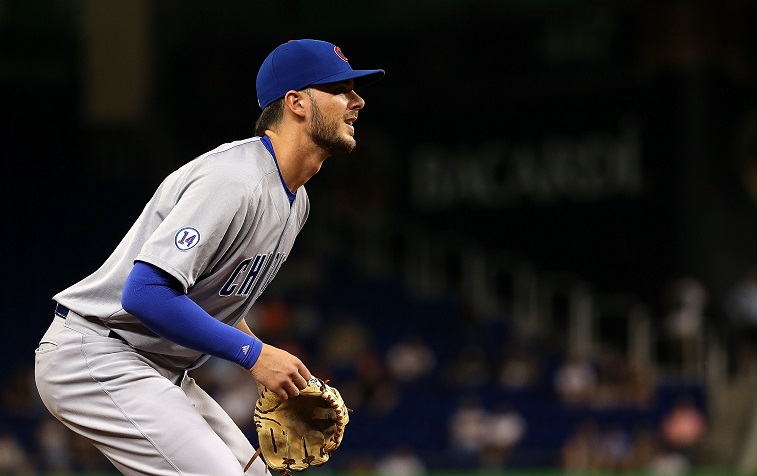 When talking about the value of Kris Bryant, it's easy to get lost in the long home runs and his dreamy blue eyes. But there's a whole lot more to Bryant than just offense and handsomeness. He's one of the more versatile defensive players in the game, as Cubs manager Joe Maddon has used him all over the field.
Bryant's primary position is at third base, but he's played at least one inning at six different defensive positions this season and has started at five different positions at least one time in his career. This season, in addition to third base, he's played first base, left field, right field, center field, and shortstop. And he's done all of it with his trademark smile on his face, just being happy to help the team.
4. He's the best player on the best team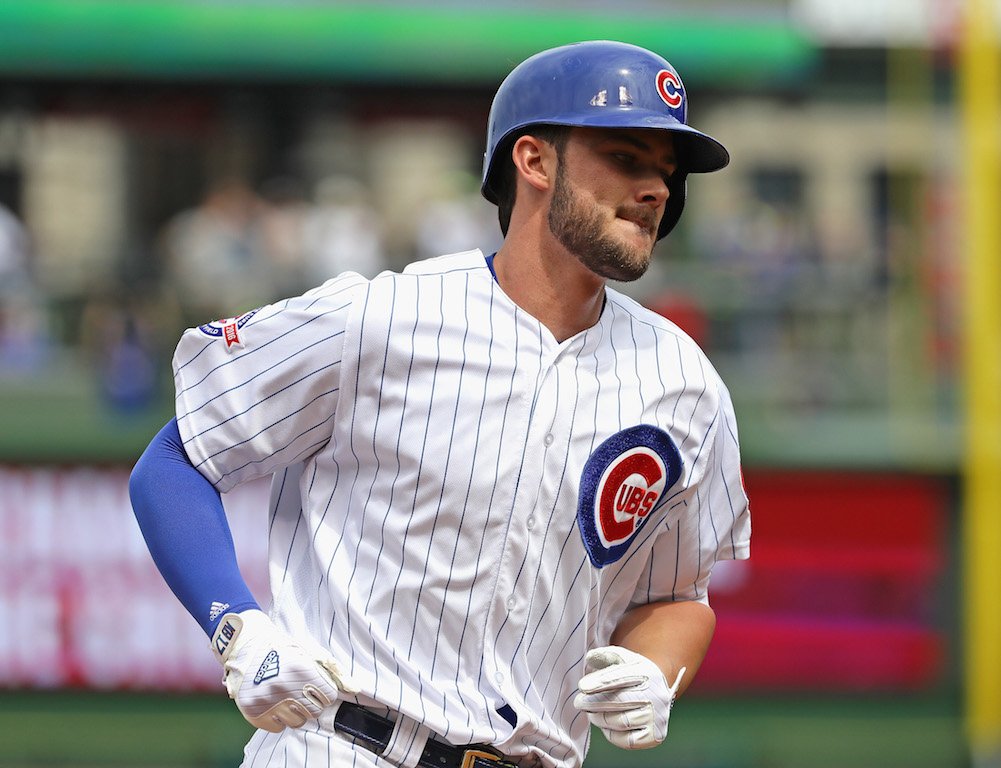 The last, but probably biggest reason why Bryant is a lock to win the National League MVP this season is because he's the best player on the best team. There's no doubt that there might be better or more desirable players in the game; Mike Trout comes to mind pretty quickly. But if there are others ahead of Bryant, that list is short. Certainly none of them play on a better team than Bryant, as the Cubs have the best record in the game — and it's not particularly close.
Coming into play on Thursday, the Cubs are 81-45 and on pace to win 104 games. Bryant and Rizzo have led the way for the Cubs offensively, but Bryant has been the runaway best player on the team lately. Since the All-Star break, the Cubs are 28-10 and Bryant is hitting .331/.410/.566 with eight home runs. There's no telling what will happen to the Cubs this postseason, because having the best regular-season record is no guarantee of playoff success. But there is one thing we know for sure: Bryant is the deserving National League MVP in 2016.
Follow Ryan on Twitter @RyanDavisBP
Statistics courtesy of Baseball-Reference and Fangraphs.