MLB: Starting Lineup for the National League All Under-25 Team
Major League Baseball has never been great at marketing its young talent, but there are many talented players under the age of 25 currently playing in the big leagues. Because of the way salaries work in the sport, many of these athletes are even the most underpaid MLB players. If the National League compiled a lineup based on the best players age 25 and younger, here is what it would look like.
1B: Wil Myers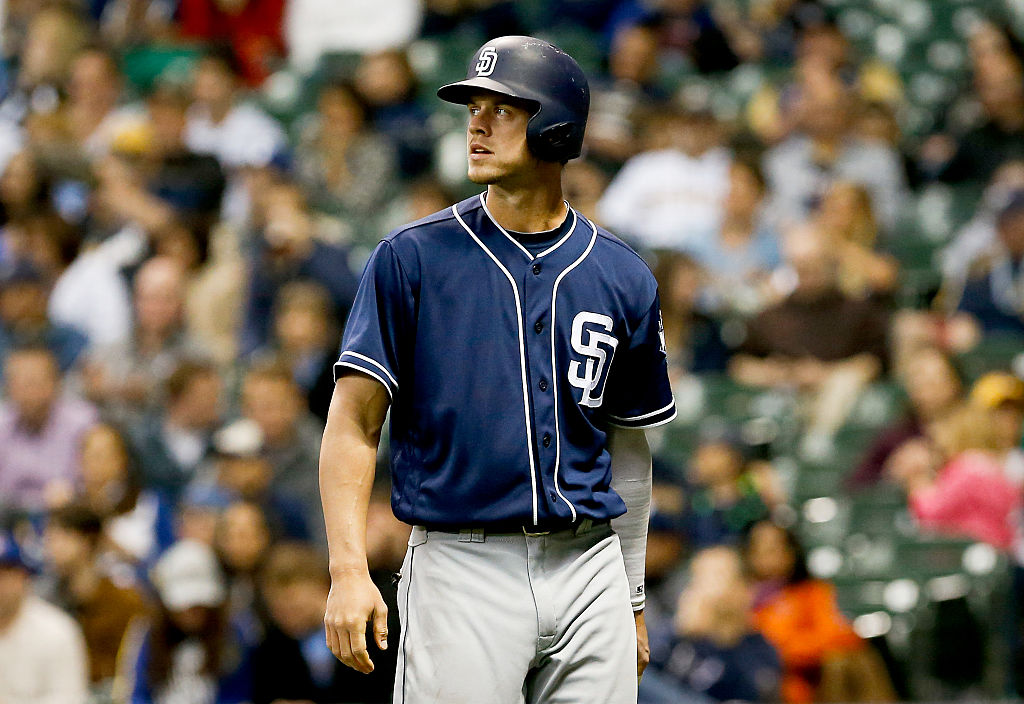 San Diego Padres first baseman Wil Myers has moved around a bit in his career, first starting with the Kansas City Royals and building his brand as a big-time prospect. He was traded in the James Shields deal to the Tampa Bay Rays, where he spent the first two years of his career. They sent him to San Diego, where he's finally breaking out. This season, Myers has a .819 OPS with 23 home runs and 22 stolen bases for the Padres. He's posted a 2.8 WAR in 121 games played.
Other candidates: Josh Bell of the Pittsburgh Pirates
C: Willson Contreras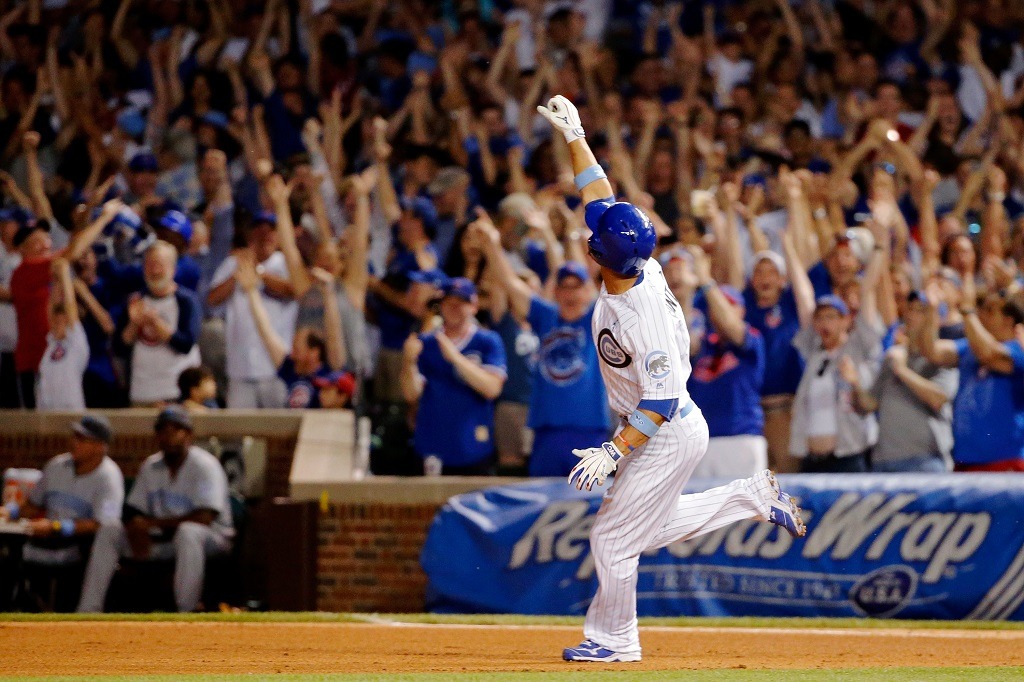 Chicago Cubs catcher Willson Contreras was the best catching prospect in the minor leagues heading into the season, and he absolutely tore it up at Triple-A. In 240 plate appearances, Contreras hit .353/.442/.593 with nine home runs. The Cubs called him up to the big leagues, where he's slowly taken over the starting role at catcher from Miguel Montero. The 24-year-old is hitting for a .780 OPS with seven homers in 205 plate appearances so far, and has a 0.9 WAR, which makes him about a three-win player over a full season. Not bad for a rookie.
Other candidates: J.T. Realmuto of the Miami Marlins
2B: Joe Panik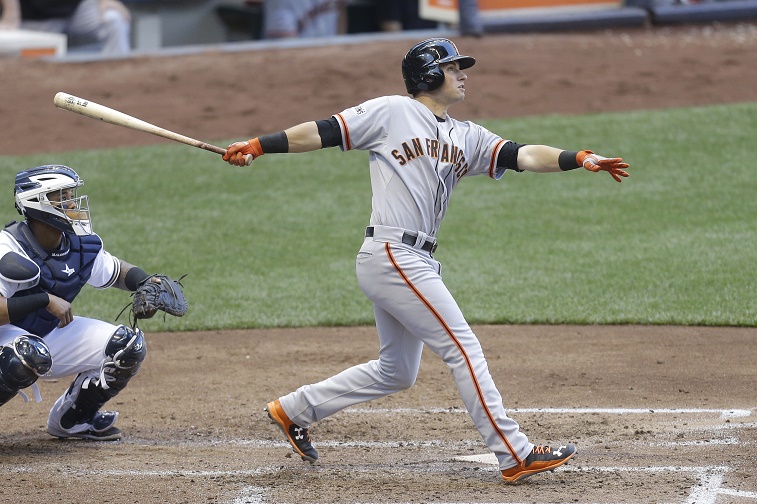 San Francisco Giants second baseman Joe Panik is the best of the under-25 crowd at his position, even though he's having a bad year. In 719 plate appearances heading into this season, he had been hitting .309/.364/.419 with 4.4 WAR. He's only hitting .246/.321/.380 with 1.0 WAR in 2016, but there really isn't a ton of competition in this regard. Javier Baez of the Cubs is a candidate, but he is more of a utility player who moves around the field, and Kolten Wong of the Cardinals would've been considered if he weren't having a bad season, too.
Other candidates: Baez, Wong, and Trea Turner of the Washington Nationals
SS: Corey Seager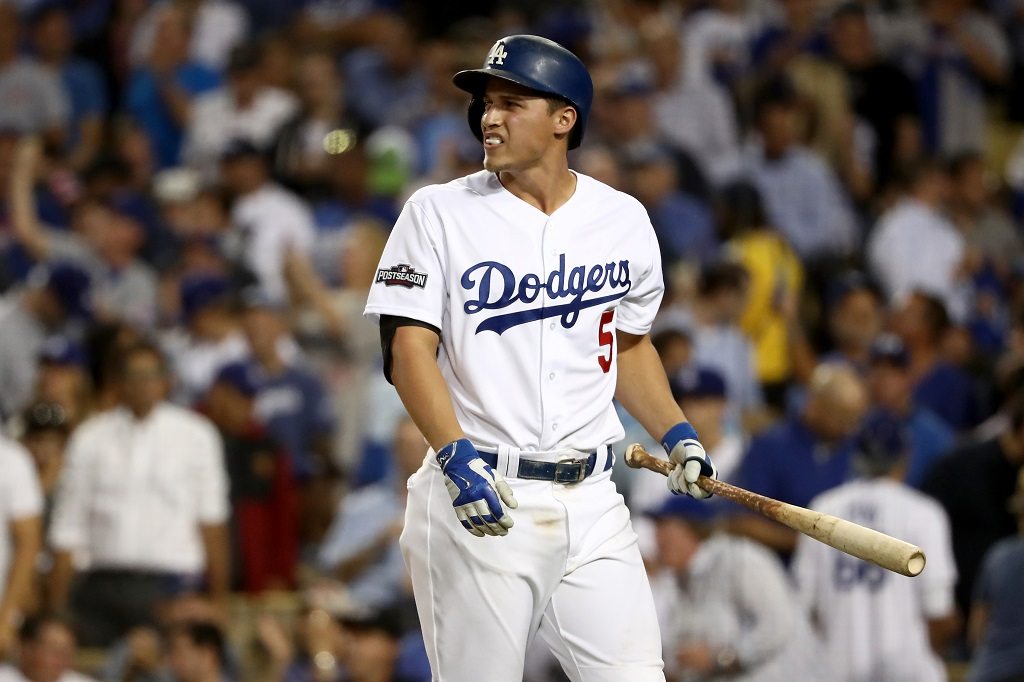 Los Angeles Dodgers shortstop Corey Seager is a lock for winning the National League Rookie of the Year award this season. Just 22 years old, Seager is hitting .321/.375/.540 with 22 home runs and 5.2 WAR. He's breathed new life into the Dodgers, who have an aging and expensive roster otherwise. Not only does Seager make this roster, he's one of the absolute gems of the lineup. The NL is pretty stacked at shortstop, but making the decision to pick Seager is a no-brainer.
Other candidates: Addison Russell of the Chicago Cubs, Trevor Story of the Colorado Rockies, Aledmys Diaz of the St. Louis Cardinals
3B: Kris Bryant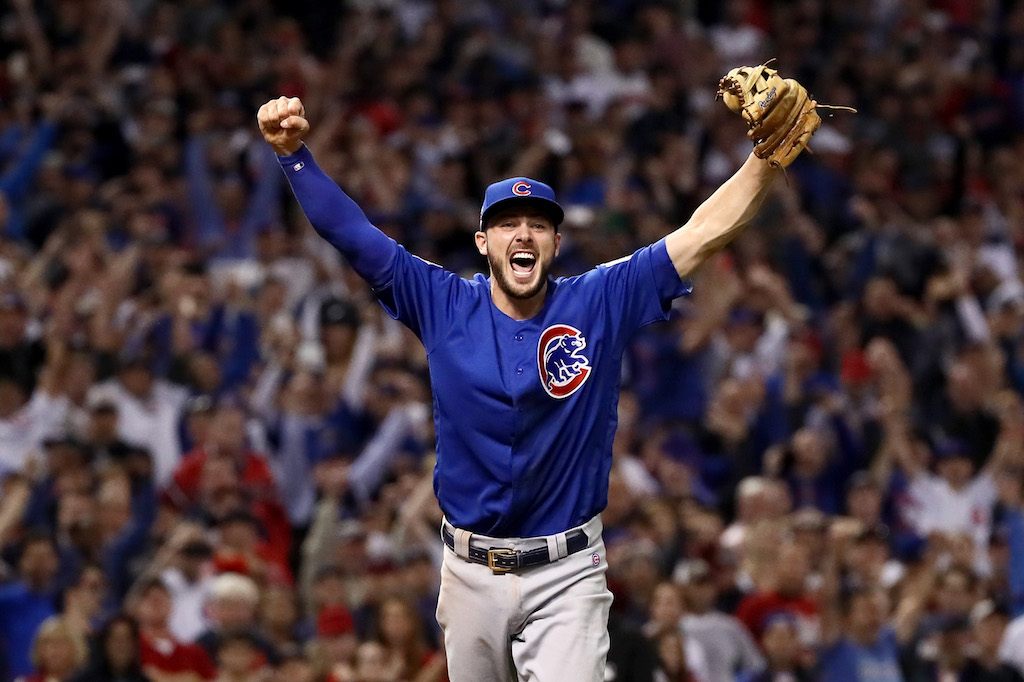 Just like Seager, Kris Bryant is an easy pick. One of the leading National League MVP candidates, Bryant has been an absolute stud for the Cubs this year — and really ever since coming up to the big leagues. He has 32 home runs, which leads the National League, to go along with 84 RBI. He's batting .299/.390/.568 this year and has compiled 12 WAR already in his career. If he does take home the MVP award, he'll have received a major award in four consecutive years. (His loot includes College Player of the Year, Minor League Player of the Year, and Rookie of the Year.)
Other candidates: Nolan Arenado of the Colorado Rockies
OF: Christian Yelich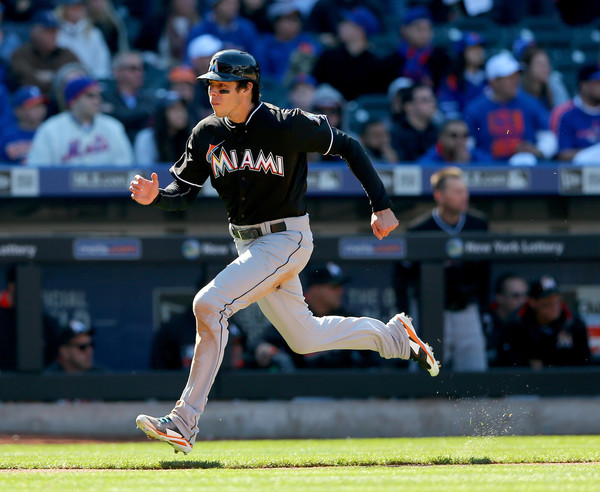 Miami Marlins' outfielder Christian Yelich makes the list as a 24-year-old who has been in the big leagues for four seasons. In his career in the big leagues, he owns a slash line of .296/.370/.429 and a total of 12.9 WAR. Those numbers are even better this year, as he's finally found his power stroke. Yelich has clubbed 15 homers for the Marlins in 503 plate appearances after hitting just seven last season in 525 plate appearances. His 4.4 WAR in 2016 is a career high, which makes him really worthy of being on this list.
Other candidates: Stephen Piscotty of the St. Louis Cardinals
OF: Gregory Polanco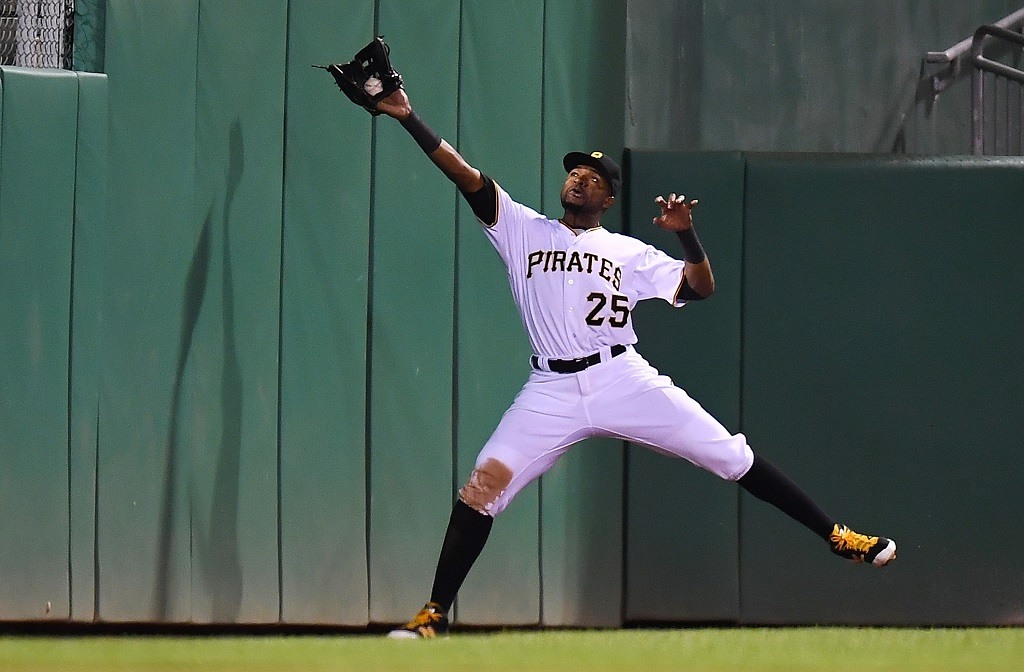 Pittsburgh Pirates outfielder Gregory Polanco is having a breakout season, bringing out the power in his bat with 17 home runs through 109 games played to date. He's raised all of his averages on the slash line, including taking his slugging percentage from .381 in 2015 to .485 this season. He's been worth 2.2 WAR so far this year, which places him well on pace to set a new career high. At just 24 years old, Polanco is one of the premier outfielders in the game.
Other candidates: Marcell Ozuna of the Miami Marlins
OF: Bryce Harper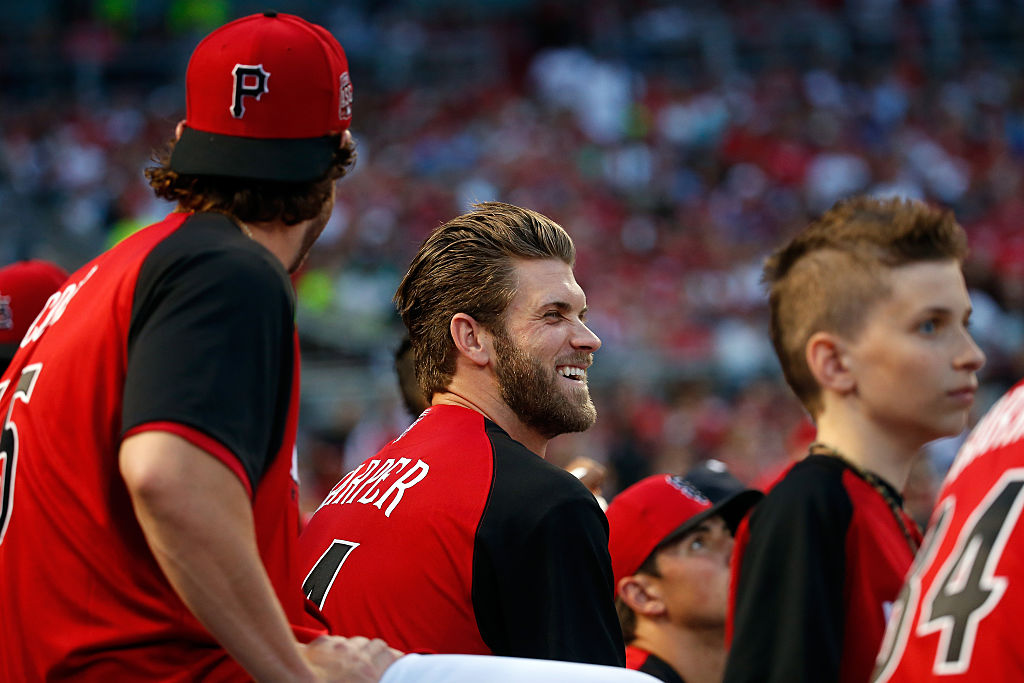 Can you believe that Bryce Harper is still only 23 years old? Harper was called up by the Washington Nationals back in 2012 at just 19 years old, breaking out last year with 42 homers and a 1.109 OPS. He's had a bit of a down season this year, as opponents have been reluctant to pitch to him without much protection in the lineup. He's still put up a .385 OBP and a .840 OPS, which are great numbers, as well as a 2.0 WAR. The talent, mixed in with the decent results from 2016, put Harper on our under-25 roster.
Other candidates: Joc Pederson of the Los Angeles Dodgers
SP: Noah Syndergaard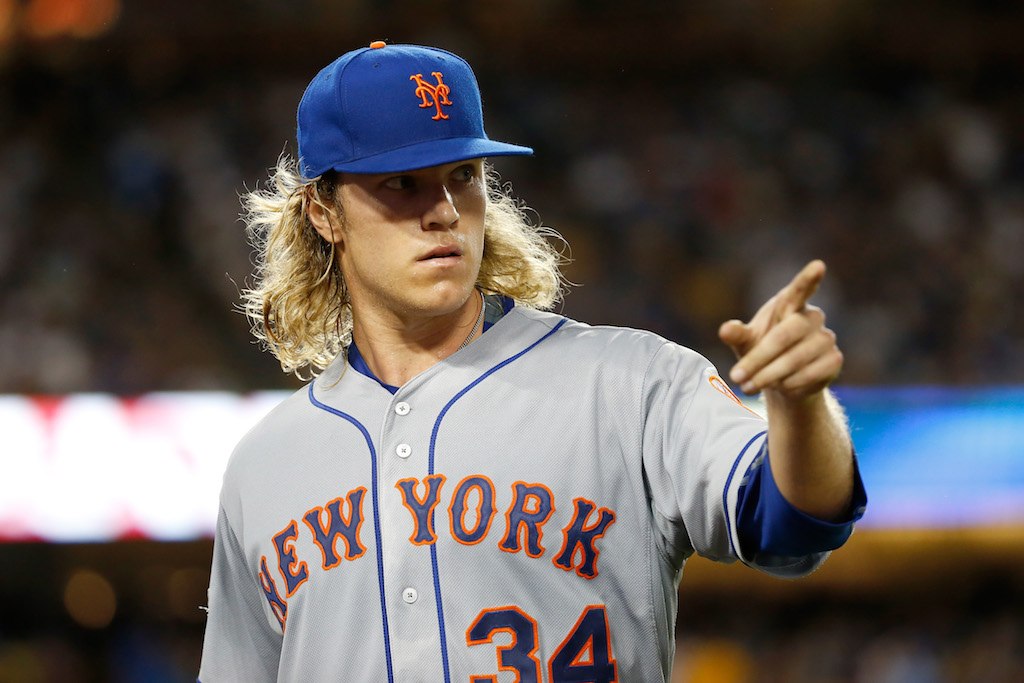 New York Mets starting pitcher Noah Syndergaard is the starting pitcher on our under-25 roster, taking his hard fastball and wicked slider to the mound with him. In 148 innings this season, Syndergaard has a 2.61 ERA, but also leads the league with a 2.23 FIP and 5.53 K/BB. He's pitched his team to the World Series in his rookie season, and at just 23 years old Syndergaard is one of the best young pitchers in the game.
Other candidates:  Carlos Martinez of the St. Louis Cardinals
Follow Ryan on Twitter @RyanDavisBP
Statistics courtesy of ESPN and Baseball-Reference.