MLB
The 4 MLB Longest Games Since 2000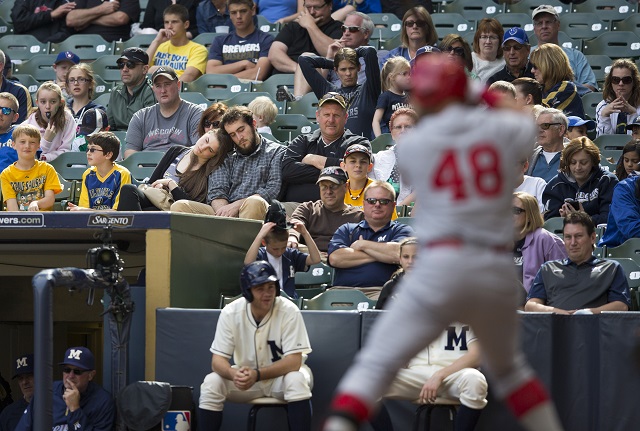 The Los Angeles Dodgers and San Diego Padres took part in a battle of epic proportions back in May. After nearly six hours and 17 innings of play, LA finally outlasted San Diego 9-5, ending the longest game of the 2016 MLB season. The contest featured a monumental base-running miscue from Yasiel Puig in the ninth inning, as well as plenty of redemption from the enigmatic outfielder as he provided the game-winning hit in the 17th frame.
Clayton Kershaw pinch-hit in extras, and home plate umpire David Rackley left with an injury in the fifth. When all was said and done, the Dodgers ended their modest four-game losing streak.
Remarkably, the Los Angeles/San Diego marathon did not even sniff the record books for longest game in terms of innings. In fact, it wasn't even all that close to the top for lengthiest contest by number of innings since the turn of the millennium. Here are the four longest games since 2000.
4. New York Mets vs. Florida Marlins (June 8, 2013)
Final: Marlins 2, Mets 1 (20 innings)
The three-year anniversary of this late-spring affair between the New York Mets and then-Florida Marlins is coming up in a couple of weeks, and it's likely one that Mets fans would like to forget. The first pitch of this Saturday afternoon contest at Citi Field was fired by Matt Harvey at 1:12 p.m. Six hours and 25 minutes later, it finally ended.
The Mets took a 1-0 lead in the second on a Juan Lagares double, before the Marlins answered with a run on a Chris Coghlan sacrifice fly in the fourth. After that, we saw 15 consecutive innings without a single baserunner crossing home plate.
At last, in the top of the 20th, Florida's Adeiny Hechavarria drove in Placido Polanco with an RBI single and in the bottom half, Steve Cishek set down New York in order to put an end to the extra-long day of baseball.
3. New York Mets vs. St. Louis Cardinals (April 17, 2010)
Final: Mets 2, Cardinals 1 (20 innings)
Yep, the Mets make the list again. Just four seasons prior to the never-ending duel with the Marlins, New York took it to the max with the St. Louis Cardinals at Busch Stadium for 20 innings on April 17, 2010. This Saturday afternoon game was televised on FOX, so it likely had thousands more viewers tuned in. As far as how many lasted all six hours and 53 minutes is another story.
In a game started by elite lefties Johan Santana and Jaime Garcia, the southpaws did not disappoint, each firing seven shutout innings and allowing just five hits combined. After their departures, 14 relievers from both teams combined to keep the encounter scoreless going into the top of the 19th before a Jeff Francoeur sacrifice fly put New York on top.
In a cruel twist, with two outs and a runner at third in the bottom half, Yadier Molina drove in Albert Pujols with a single and we headed to the 20th, all tied up again. Jose Reyes notched another Mets sac fly in the 20th to put them back on top. This time, with runners on first and second with two outs in the bottom half, Mike Pelfrey induced a game-ending groundout from Ryan Ludwick to give the Mets the well-deserved victory.
2. St. Louis Cardinals vs. Florida Marlins (April 27, 2003)
Final: Cardinals 7, Marlins 6 (20 innings)
The Cardinals and Marlins were both involved in the aforementioned longest games against the Amazin's, so why not have both of them in this April 2003 tilt? Like the previous two, this one at the now-defunct Pro Player Stadium in Florida was an afternoon game on the weekend. So, at least the players went crazy in these marathons and allowed fans who stayed for the entirety of play to get home before the wee hours of the morning.
St. Louis actually led this one 3-1 after seven and stretched the advantage to five heading into the bottom of the ninth, seemingly setting the game up for an uneventful ending. Ramon Castro, Juan Encarnacion, and Mike Lowell had different ideas though, as the trio each hit homers in a five-run ninth to send it to extras.
From there, it was a whole lot of goose eggs until the top of the 20th. With two outs and Edgar Renteria standing on third in that fateful frame, Fernando Vina finally untied it and in his third inning of perfect relief work, Steve Kline set down the fish in order. The teams combined for 35 hits and 15 pitchers used. Vina finished the day/night going 1-for-10, with his one knock being the game-winner.
1. Colorado Rockies vs. San Diego Padres (April 17, 2008)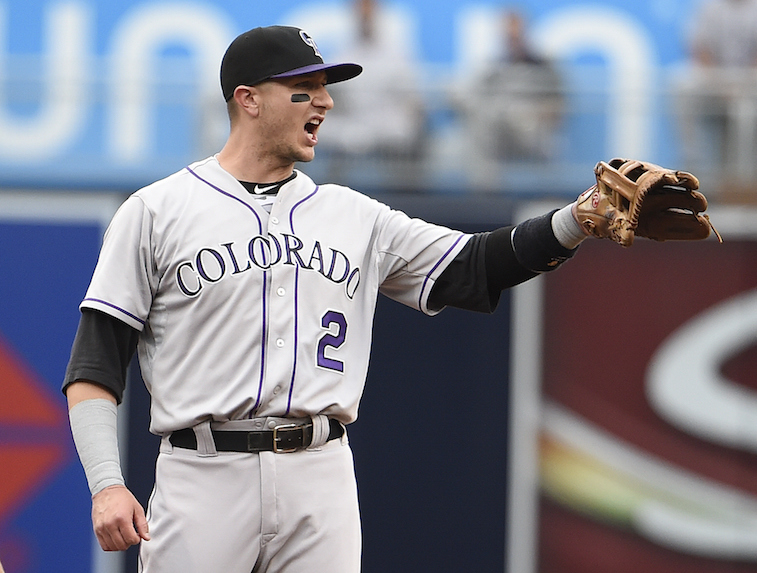 Final: Rockies 2, Padres 1 (22 innings)
There must be something about National League teams and the month of April. This is the third straight legendary contest we discuss here between senior circuit teams in baseball's first month, and almost unfathomably, the second that occurred on April 17.
This Colorado Rockies and San Diego Padres game is also the third of four we mention that finished as a 2-1 final, so if offense is your favorite part of America's pastime, this probably hasn't been the article for you. This day in baseball history also had the Baltimore Orioles and Chicago White Sox going 10 innings,; the Cardinals and Milwaukee Brewers going 10; and the Mets and Washington Nationals playing 14 by the way.
The showdown between NL West foes at PetCo Park topped them all though. Let's "jump" right to the 14th, as neither team pushed a single run across until then. In the top half, with two outs and the bases loaded, Brad Hawpe drew a nine-pitch walk to bring in the first score. San Diego escaped further trouble, and in their turn at the dish, with one out and the bases loaded, catcher Josh Bard lined a single to tie it at one.
They stopped there and we kept going and going and going into the top of the 22nd. After two quick outs, Willy Taveras reached on an error by Khalil Greene and stole second. He advanced to third on a Bard throwing error, and Troy Tulowitzki blasted a double to put Colorado back on top 2-1, heading into the bottom of the 22nd.
Although Greene got on base via a hit batsmen to start things, Bard grounded into a double play and with a runner on first, Kip Wells struck out Glendon Rusch to end it at last. Taveras, Tulowtizki, and Todd Helton each had 10 plate appearances for the Rockies, and the teams used a combined 15 pitchers.
Follow Victor on Twitter @vbarbosa1127
Statistics courtesy of Baseball-Almanac and Baseball-Reference.