MLB
MLB: The 4 Longest Hitting Streaks Since 2000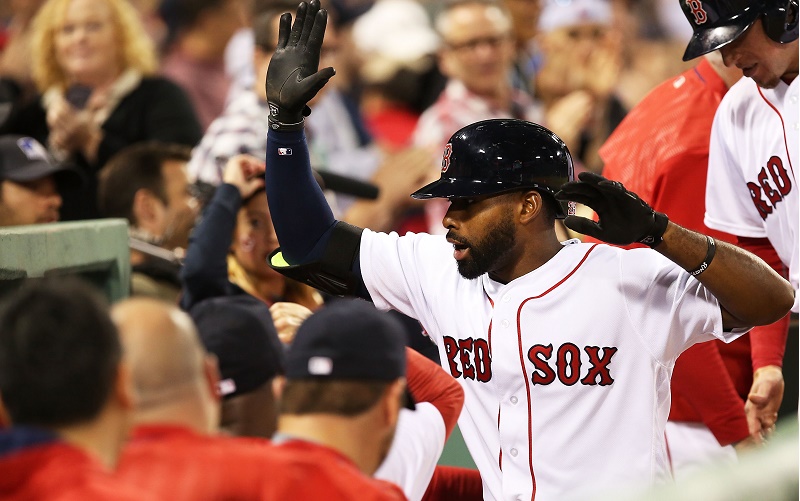 "Joltin' Joe" DiMaggio's record 56-game hitting streak remains untouched. One game after making it past the halfway mark of the Yankee Clipper's hallowed mark, Boston Red Sox outfielder Jackie Bradley Jr. registered an "0-fer" on Thursday night against the Colorado Rockies, thus ending his 29-game hitting streak.
JBJ's stunning display of consistency is the longest hitting streak in the young 2016 season and it will take an extremely impressive stretch for anybody to surpass the youngster's run anytime soon. It's remarkable not only that DiMaggio's 56-gamer has stood the test of time for 75 years now, but that no player has come all that close to equaling the Hall-of-Famer's streak.
The only guy to make it over 40 straight since DiMaggio's magical summer of '41 was Pete Rose at 44 consecutive in 1978. Heck, there have only been 55 players in MLB history to go over 30. With that in mind, here are the four longest hitting streaks since the year 2000.
4. Dan Uggla (33 games in 2011)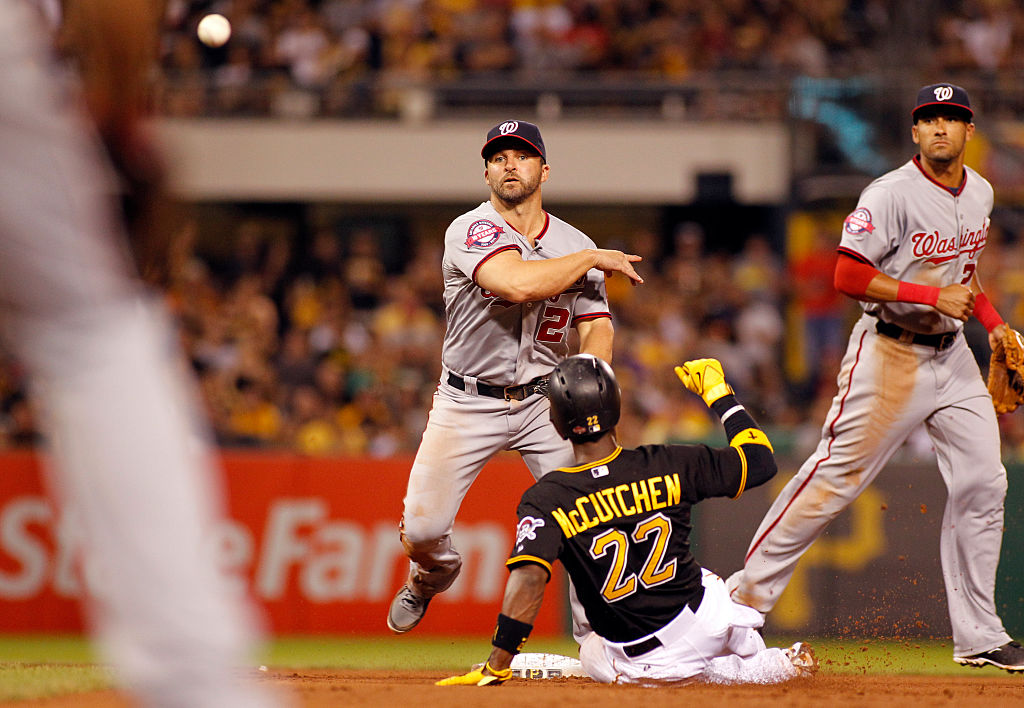 Second baseman Dan Uggla has 235 career home runs, including five straight campaigns of at least 30 bombs from 2007 through 2011. Despite the tremendous power, the 36-year-old has never been much of a high-average guy (sporting a career .241 batting average), which makes his inclusion on this list pretty surprising.
For one stretch during his first season with the Atlanta Braves in 2011 though, Uggla could not be stopped. The infielder dropped a career-best 36 homers that year; from July 5 through August 13, he recorded at least one hit in every single contest. The fact that he still ended up hitting only .233 that season speaks to how wildly inconsistent Uggla (usually) was at the dish.
3. Chase Utley (35 games in 2006)
Back in 2006, during his Philadelphia Phillies days, Chase Utley produced arguably his best offensive season. The former first-round draft pick made his first All-Star team, led the league with 131 runs scored, and had a career-high 203 hits. It's no shocker that Utley was able to get on an unstoppable roll from June 23 through August 3, when he hit in 35 straight games.
2. Luis Castillo (35 games in 2002)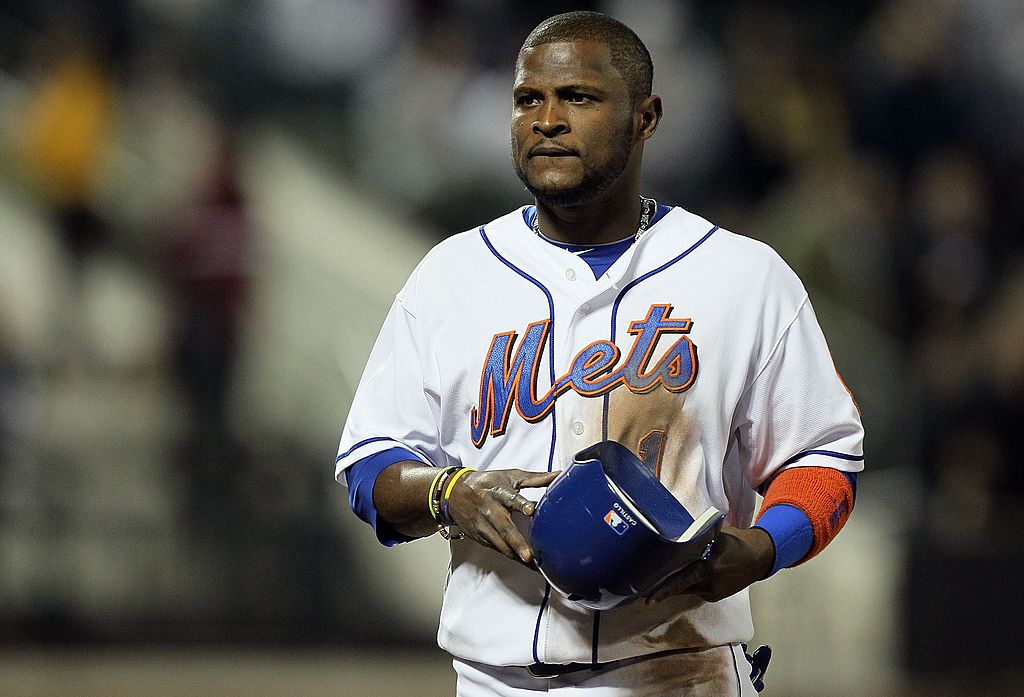 Yet another second baseman to make the countdown, speedster Luis Castillo reached the 35-game benchmark in 2002 with the Florida Marlins. Unlike Uggla and Utley though, Castillo's power was limited, so many of his hits were singles, with a handful of doubles and even triples. The 2002 season was special for the Dominican, as he made his first All-Star team and also led the league in stolen bases (48).
Never was Castillo more locked in then from May 8 through June 21 though, as he had at least one knock in every game and became the first player to reach at least 35 straight games with a hit since Paul Molitor got to 39 hits in 1987.
1. Jimmy Rollins (38 games in 2005-2006)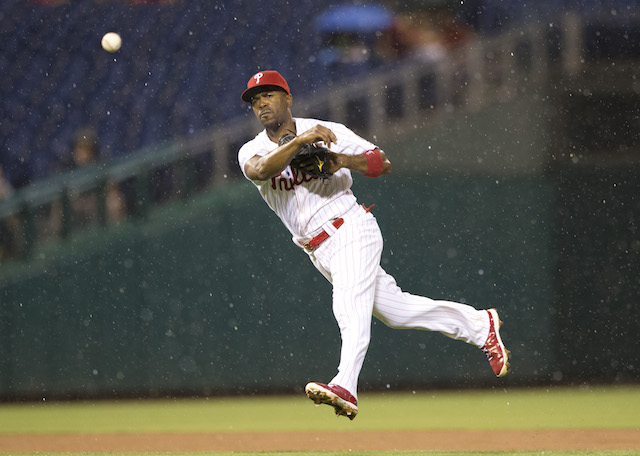 Former Phillies shortstop Jimmy Rollins has the unique distinction of being the only member of this countdown to stretch a hitting streak across two different seasons. The three-time All-Star began the hot streak near the end of the 2005 season, as he went 1-for-5 on August 23 against the San Francisco Giants, and kept on hitting through the season finale on October 2 against the Washington Nationals.
Rollins' then-36-game streak was a big story over the off-season and there were questions over how the long winter layoff would affect his hitting. In a pair of Philadelphia losses to begin 2006, J-Roll picked up hits to make it 38, but the streak finally ended on April 6 in an 0-for-4 showing against the St. Louis Cardinals.
Follow Victor on Twitter @vbarbosa1127
Statistics courtesy of Baseball-Reference.com.