MLB: Los Angeles Angels Are the Odd Team Out in Crowded AL West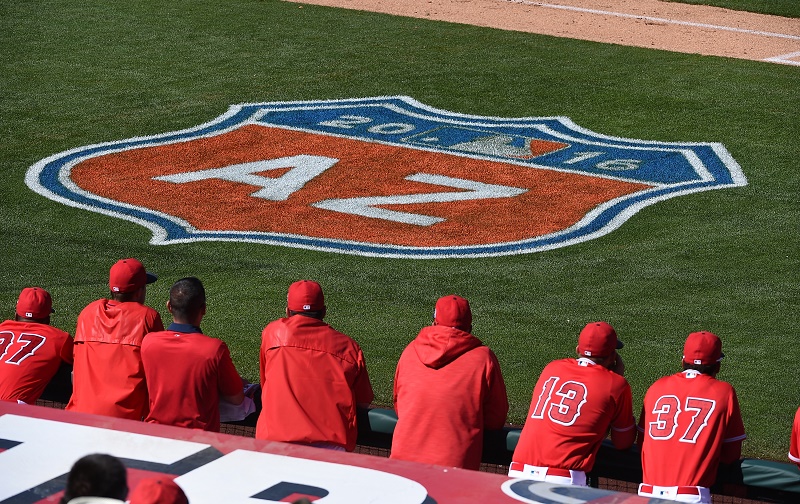 Of the many botched predictions we saw last season, the calls writers made on the AL West were among the worst. There was good reason for that; Texas and Houston came from close to nowhere. The Los Angeles Angels of Anaheim, a club that disappeared from contention late, followed a disappointing 2015 with one of the worst offseasons of any big-league club. In what has become a highly competitive division, the Halos may find themselves in a battle to avoid last place in 2016.
Following a season in which they missed a playoff spot by a single game, the Angels front office knew the club needed offense. As the team ranks 20th in runs scored and among the bottom five in batting average and on-base percentage, you wonder where the stats of Albert Pujols and Mike Trout went to die. The answer is left field, where Josh Hamilton's void has not been filled, even after an offseason where the available free agents were never better.
Instead of Yoenis Cespedes, Chris Davis, or Justin Upton, the tight-fisted mandate given to new GM Billy Eppler yielded a platoon of Craig Gentry and Daniel Nava in left. In other words, Anaheim is poised to once again lead the league in offensive futility in left. Johnny Giavotella (.272/.318/.375) remains the primary option at second. Eppler made his biggest splash in the addition of Andrelton Simmons, a terrific defensive shortstop with little (.265/.321/.358) to offer at the plate.
So, the Angels' best-case scenario involves Trout and Pujols (81 HR, 185 RBI combined) repeating their elite production while Kole Calhoun improves upon his solid 2015 and every other position player produces above the numbers on the back of his bubble gum card. Even with that miracle, this team might not score enough runs to make it stick. The pitching staff needs to overcome injury and get a great deal from a young trio to make an impact.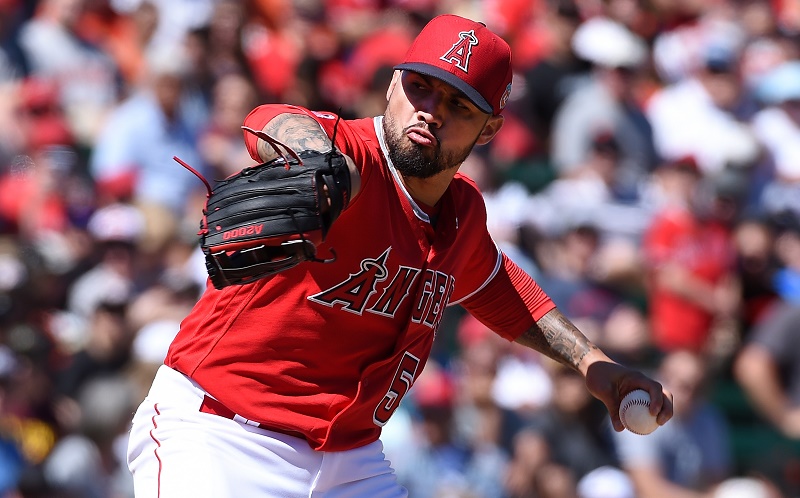 The bright spots are easy enough to identify. Garret Richards (15-12, 3.65 ERA) remains the ace of the staff while Andrew Heaney (6-4, 3.49 ERA in 18 GS) is a promising lefty who starts the season as the No. 2 starter. Hector Santiago (9-9, 3.59 ERA) will try to improve upon a decent 2015 as the likely No. 3. That leaves two spots for Matt Shoemaker and Jered Weaver, the latter fighting his way back from the disabled list.
C. J. Wilson, the club's highest paid pitcher ($20 million) starts the season on the 60-day DL with a May return date likely. Tyler Skaggs, coming back from Tommy John surgery, should be ready by early May and enters the season with a start and/or pitch limit. As for the relief corps, the Angels' middling bullpen is not a great source of confidence.
In sum, this team could have made a splash with a slugging corner outfielder, hitting second baseman, and power rotation arm. Instead, Angels fans will see a fragile pitching staff and underwhelming lineup tested from Opening Day forward. Considering the improvements made by the Astros, Rangers, and Mariners, we project this team in third place at best and in the AL West basement at worst. Trout in his prime deserves a far better fate.
Connect with Eric on Twitter @EricSchaalNY
Statistics courtesy of Baseball-Reference.com.