MLB: Marlins Change NL East Landscape With December Deals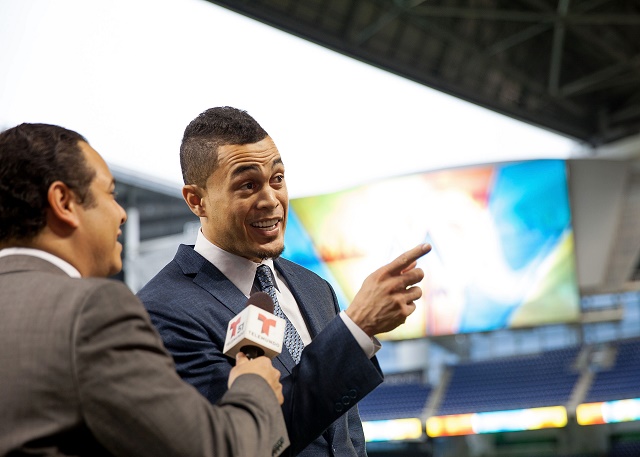 Trade Giancarlo Stanton. That was the feeling many people had when it seemed Miami would never sign its superstar slugger. Well, Stanton got his record contract, and the Marlins went to work building a team around him. After snagging a leadoff hitter/second baseman and No. 2 starter at the MLB Winter Meetings, Miami added power bat Michael Morse in a two-year deal. In just a few weeks, the Marlins changed the complexion of the National League East and built a team that should challenge for a playoff spot in 2015.
Win now for Marlins
Miami's front office made plenty of headlines at the busiest MLB Winter Meetings in memory. Club officials sent Andrew Heaney, the top Marlins pitching prospect, to Los Angeles in exchange for Dee Gordon and Dan Haren. (L.A. flipped Heaney to Philly for Jimmy Rollins.) With Gordon, Miami got a speedster that will hit leadoff and play second base. The trade for Cincinnati's Mat Latos added another frontline starter to the promising rotation. In that deal, the Marlins parted with their second-best prospect.
Finally, Miami signed slugger Michael Morse to a two-year deal off the free agent market. From a team that wouldn't lock down the NL's premier power bat to a team that dealt its top prospects within days of one another, club strategy has changed in a heartbeat. Miami's front office wants a winning team on the field in 2015, and only Washington has a better team on paper in the East.
NL East power shift
Besides the Nationals, no other team distinguished itself from the pack in the NL East in 2014. Atlanta competed early and Miami made a run late, but it was a one-team division by season's end. Miami finished two games behind the Mets and Braves, who tied for second and third place with 79 wins. Looking ahead, things will be different.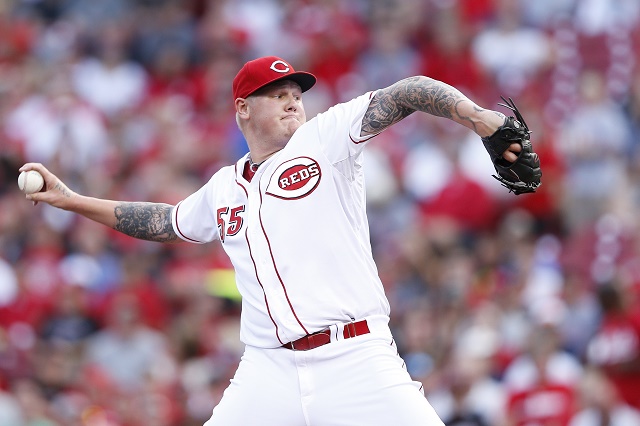 Latos will step into the rotation that has the dominant Henderson Alvarez and should have Jose Fernandez returning sometime midseason in 2015. The Marlins outfield is set with Stanton, Marcell Ozuna, and Christian Yelich providing solid offense and excellent defense. Morse will provide pop against lefties, Gordon will inject speed at the top, and veterans Jarrod Saltalamacchia and CAsey McGehee will provide the veteran presence. This team is upgraded on multiple levels.
This Marlins club could be dangerous if Fernandez returns to form following Tommy John surgery, but even with the club as constructed it will cause problems for other teams in the division. The New York Mets, expecting Matt Harvey to rejoin the blossoming young rotation, are not on Miami's level with lingering question marks at shortstop and in the lineup. (A trade for Troy Tulowitzki would provide answers for both.)
One could argue the Marlins improved more than any NL team other than the Cubs this offseason. They have more power, better pitching, and a dynamic baserunner, and all fit well into the club's large ballpark. Miami has come a long way from the laughingstock team that lost 100 games in 2013. That's quite a year for the front office. With the top prospects gone and Latos a free agent in 2016, there is no turning back.