MLB: Where Did Nationals Pitcher Max Scherzer go to College?
Max Scherzer finished second in the NL Cy Young voting last season, and for good reason: he went 18-7 with a 2.53 ERA and 300 strikeouts. Scherzer's dominance didn't start last year, however. He's had a decorated MLB career and before that, a solid college baseball career. Where did Max Scherzer go to college? Let's take a look back at his career prior to pitching in the major leagues.
Where did Max Scherzer go to college?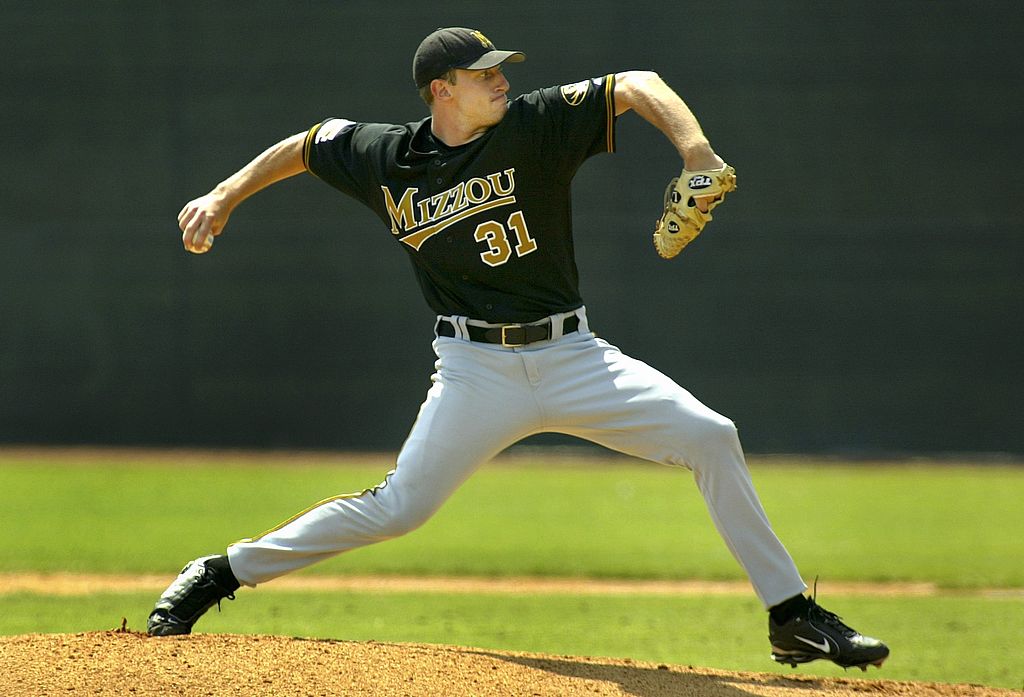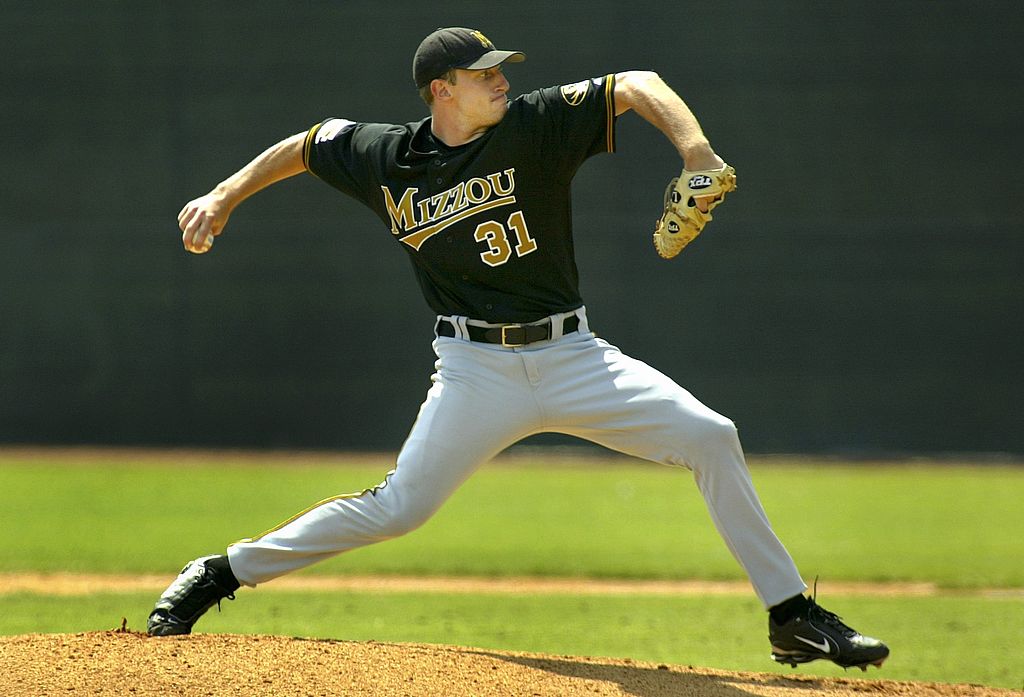 Scherzer was born in Chesterfield, Missouri. That's where he played Little League and high school baseball before heading off to play college baseball.

According to Scherzer, from the age of 8, it was his dream to play college baseball at the University of Missouri. That's exactly what Scherzer did, pitching three years in his home state's school. Scherzer explained his decision to attend college and play at Mizzou in an interview with MLB.com.
"That's why you went to school, because you realize that, being a professional athlete, there's a good chance you're not going to make it. You need an education. That's why for me, it was such an important decision to go to college and further my education to provide me a safety net in case this didn't work out."

Scherzer obviously had nothing to worry about with regards to not making it to the big leagues — he's currently one of the top pitchers in baseball — but his approach showed that playing college baseball wasn't only due to his aspirations to play in the majors. He also had a pure love for the game and a desire to get an education.

How Scherzer performed in college
Scherzer dominated at the college level. His performance was so excellent that he entered the school's Hall of Fame in 2011. Check out some of Scherzer's major accomplishments from his time as a Tiger:
Led the Big XII in ERA (1.86) and strikeouts (131) in 2005, his sophomore season
His 131 strikeouts in 2005 broke a 14-year school record
2005 Big XII Pitcher of the Year
2005 semifinalist for the Clemens Award, given to the top college pitcher in the nation
Selected as a member of the USA Baseball national team in 2005
Defeated the No. 1 ranked Florida Gators in 2006
Went 7-2 with a conference-leading 1.95 ERA despite suffering injuries in 2006
Closed out his career as the 11th overall selection in the 2006 MLB draft, picked by the Arizona Diamondbacks. He was the highest selected player from Missouri at the time as well as the first Tiger to ever go in the first round.
Scherzer also had his number retired by the school.

Other notable pros from Missouri
Max Scherzer isn't the only MLB veteran to play at Missouri. Check out these other notable MLB players who played for the Tigers:
Ian Kinsler
Dave Silvestri
Phil Bradley
Aaron Crow
Shawn Marcum
Kyle Gibson
Scherzer's MLB accomplishments
Scherzer is currently one of the best pitchers in baseball, and his status as one of the highest-paid players in the game proves it. Here are some of Scherzer's big-league accomplishments:
Led the league in wins four times
Three Cy Young Awards (two NL, one AL)
Won 20 games twice
Led the league in strikeouts three times
2,484 career strikeouts
3.73 career postseason ERA
Three All-Star game selections
Three times appearing in the top 10 vote getters for MVP
55.5 career wins above replacement (WAR)
This season, Scherzer is part of a strong Washington Nationals' rotation that includes Stephen Strasburg and Patrick Corbin. With 12 years under his belt and no signs of slowing down, expect plenty more seasons of greatness from Scherzer before his career ends.