MLB: Midseason MVP for Each Division Leader
There are a few interesting storylines to monitor during the second half of the baseball schedule. Teams are either gearing up for a run at the postseason, setting their playoff rotations, or winding down the 2016 season in preparation for better years ahead. Let's review the division leaders and favorites in the AL and NL, as well as select a midseason MVP for each division to this point in the season.
AL East: Baltimore Orioles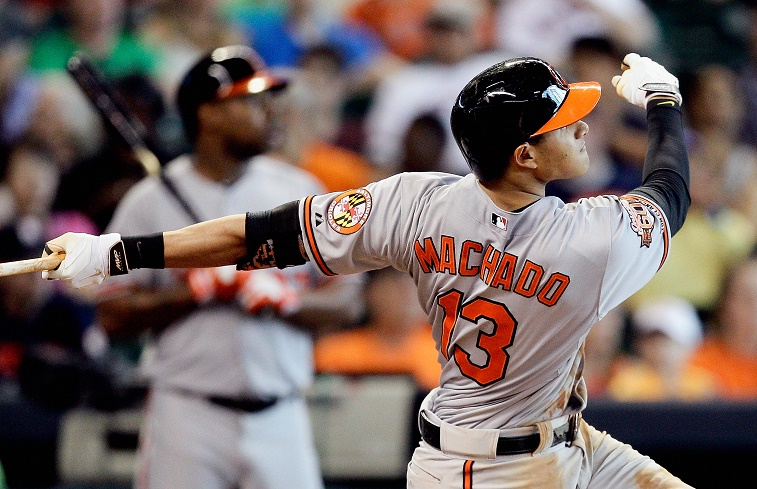 There's no doubt who the Orioles' midseason MVP is, and that's Manny Machado. Baltimore moved the 23-year-old to shortstop — the position he played while coming up in the minors — and he's really taken off in value. Fangraphs rates him at 4.3 WAR so far this season, which puts him on pace for about 8.2 WAR on the season (a career high, if he can maintain it).
Machado's hitting has been a revelation this year, with his slash line sitting at .318/.375/.569 at the All-Star break. All three numbers represent career highs for Machado, who is in the early American League MVP award discussion as well. The Boston Red Sox and Toronto Blue Jays are both just two games behind, so we'll award them midseason MVPs as well: David Ortiz for Boston and Josh Donaldson for Toronto.
AL Central: Cleveland Indians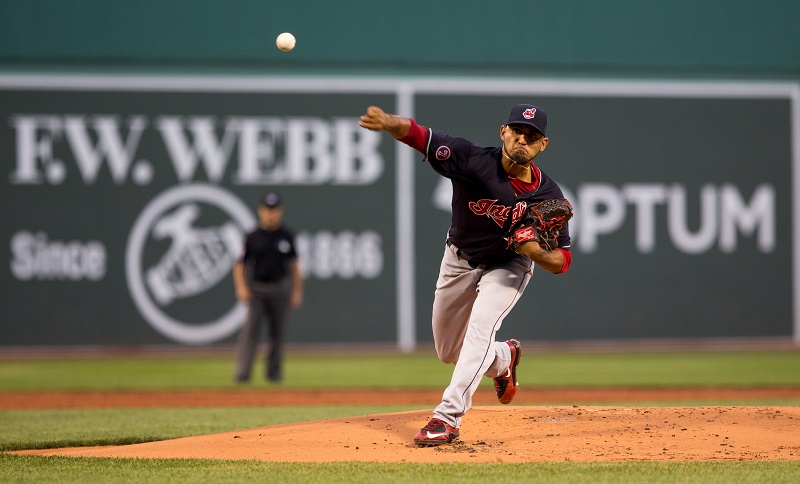 It's tough to pick just one player for the Indians. Several hitters have been key, including slick-fielding shortstop Francisco Lindor and surprise rookie outfielder Tyler Naquin. But no one aspect or player has been as important to the success of the Indians as Danny Salazar's rise from a good to great starting pitcher. He had a 3.66 ERA in 60 starts over the first three years of his career (2013–15).
Salazar, a first-time All-Star, got off to a hot start this season with a 2.22 ERA in 93 1/3 innings, before seeing his ERA jump just a bit in his last two starts. It currently sits at 2.75, and he's on pace to set career highs in innings and strikeouts while posting lows in hits allowed. Make no mistake, as good as the rest of his team is, Salazar has been the anchor of a high-quality pitching staff that features Carlos Carrasco, Corey Kluber, and Trevor Bauer.
AL West: Texas Rangers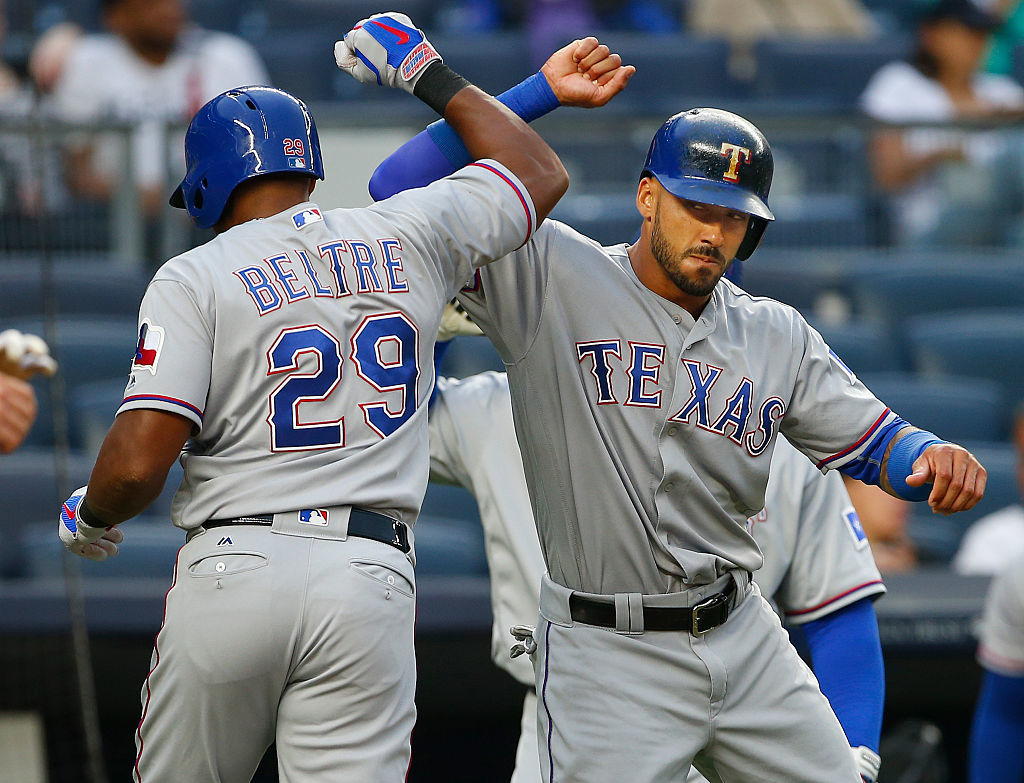 If we told you back in March that the Texas Rangers' midseason MVP would be Ian Desmond, you'd probably have imagined Texas sitting in third or fourth place in the AL West. As it stands, though, the Rangers have the best record in the American League — and Desmond is a huge part of that.
He bounced back from a season in which he posted 1.7 WAR and a .674 OPS for the Washington Nationals, heading to San Diego to play in the All-Star game with 4.4 WAR and a .899 OPS. The Rangers moved him from shortstop to center field, and it's made a huge difference in his performance as well.
The Rangers need better starting pitching if they're going to be serious World Series contenders, and Prince Fielder is a massive disappointment coming off a resurgent year in 2015. But, as surprising as it is, Desmond has been the midseason MVP for the Rangers.
NL East: Washington Nationals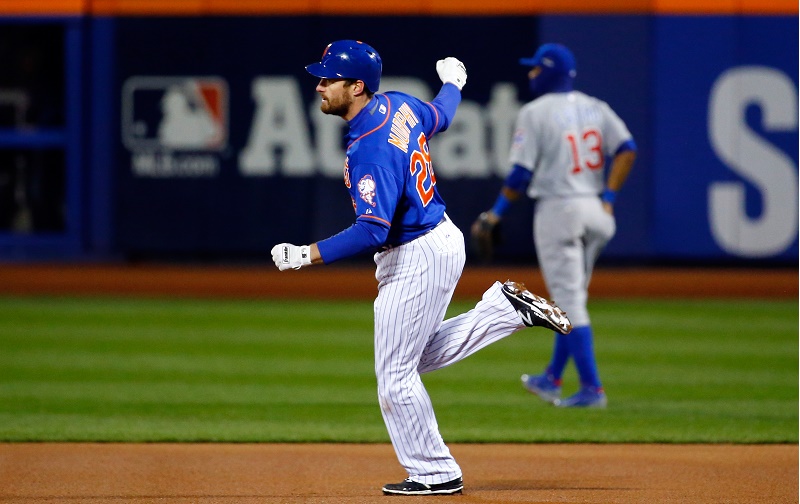 When people think of the Washington Nationals and the words "most valuable player," most immediately think of right fielder Bryce Harper. After all, he did win the 2015 NL MVP award. But to this point in 2016, the Nats' midseason MVP has been second baseman Daniel Murphy.
Murphy had a historic run in the postseason with the New York Mets last year, clubbing seven home runs in his first nine games played, which is pretty confounding compared to his career-high of 14 home runs hit in 130 games during the regular season last year. Murphy carried that magic into this season after signing in Washington, hitting .348/.387/.595 with 17 homers in just half the season.
Nobody is sure if he can continue to hit at this kind of pace or if his numbers will gradually slink back to his career norms, but even if Murphy does regress the Nationals will have reaped the benefits of his best season to date; Murphy has already compiled a career high 3.7 WAR this year.
NL Central: Chicago Cubs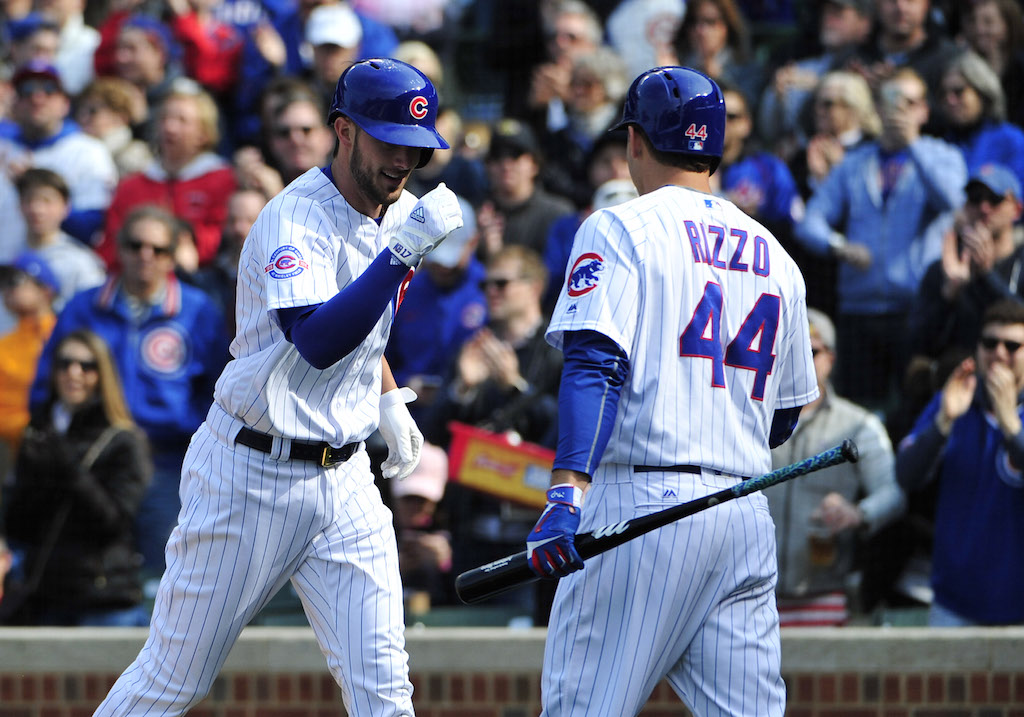 Can anyone argue against third baseman Kris Bryant being the midseason MVP of the Chicago Cubs? Bryant was phenomenal in his rookie year (2015), playing 151 games and hitting 26 home runs, driving in 87 runs, and hitting .275/.369/.488 with 6.5 WAR. But this season, he raised his game big time.
Bryant has cut down his strikeouts, from 30.6% last season to just 22.6% this year. Through 86 games played, Bryant has nearly tied his career high in home runs with 25. He also hit one on the All-Star game off Chris Sale, if you want to count it, and massively improved his already impressive slash of .286/.384/.578.
Bryant is already worth 5.0 WAR for the Cubs this season, and his value for the team is more than just what stats on paper say. He's been their best and most consistent hitter in a season that has seen a massive early slump from Jason Heyward and key injuries to Kyle Schwarber, Dexter Fowler, and Jorge Soler. He plays wherever manager Joe Maddon asks him, logging time at third base, left field, center field, right field, first base, and even shortstop.
NL West: San Francisco Giants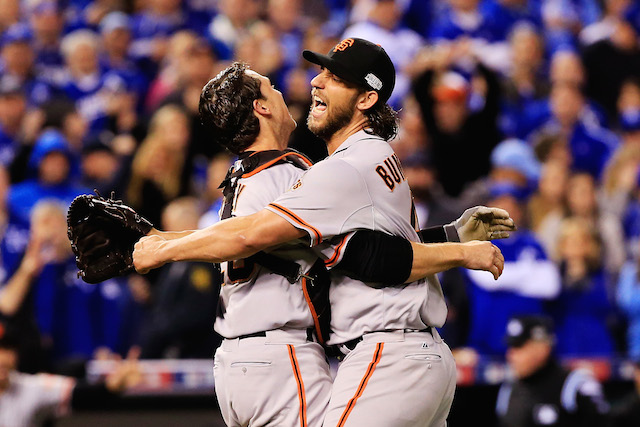 Johnny Cueto may have started for the National League in the All-Star game, but he's no match on this list for Madison Bumgarner. There are few great things you could say about Bumgarner that haven't already been said; he's a top-of-the-rotation ace, a multiple World Series-winning pitcher, and one of the best players in the game today.
But his performance this season is on another level. Bumgarner has lowered his ERA from 2015 to 2016 by nearly a full run, down to 1.94 in 19 starts this season. He's setting a career high in strikeouts with 10.1 K/9 and is stranding 85.6% of the baserunners he allows. If he was an ace before, he's gone to the next level so far this year.
Not to mention, he can even hit a little. Manager Bruce Bochy allowed Bumgarner to hit for himself in an American League ballpark rather than use the designated hitter, which is somewhat of a rare occurrence. He's only batting .160 on the season, but he has two home runs — and has hit 11 long balls since the start of the 2014 season.
Follow Ryan on Twitter @RyanDavisBP
Statistics courtesy of ESPN.com and Baseball-Reference.com.