MLB: These Moves Killed the Miami Marlins 2019 Season
The Miami Marlins are on the heels of history. However, just because something is history, it does not necessarily mean that a team wants to be there, and the history surrounding the Marlins most certainly falls in the latter category. At 22-36 as of June 5, the Marlins have a very good chance of finishing their seasons with 120 losses, a feat that has only been accomplished twice in the history of Major League Baseball.

What went wrong with the Miami Marlins? What made them such a mess? People have theories that run across the spectrum, from ownership, to management, to everything beyond. Let's take a look at some of the culprits.

Derek Jeter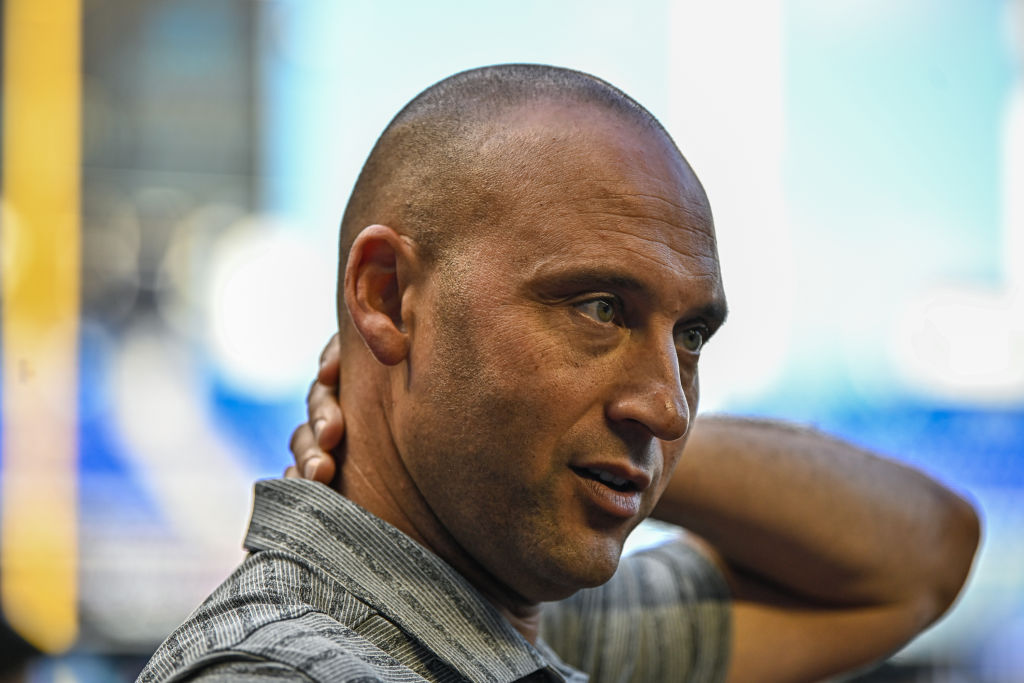 Following the 2017 sale of the Miami Marlins to a group led by former Yankee superstar Derek Jeter, the team almost immediately made waves by tearing apart their struggling roster and starting over from scratch. Miami traded away a core group of stars before the ink could dry. On their own, these moves were not necessarily a bad idea. The Marlins already weren't performing to the level that they should have been, and sometimes a rebuild is the best option.
However, the Marlins under Jeter have not shown an ability to compete at even a base level, leading some to believe that the future Hall of Famer isn't cut out for the business side of baseball.

Christian Yelich's trade
While trading away a superstar like Giancarlo Stanton hurts (and that was one of the moves that didn't help the Marlins' cause), his massive payday made it an understandable move for a team which is looking to start over from scratch. By trading away Christian Yelich, who could win the NL MVP award again, they traded away a relatively young talent whose deal is a bargain when compared to his talent.

Factor that in with the fact that the return for Yelich yielded very little, and that trade hurts the Marlins in an especially bad way. Yelich is the defending MVP, while the pieces Miami received in return are still prospects. Valuable prospects, but prospects all the same. It is almost as inexcusable trade as one can think of, yet it can also be easy to forget that many individual moves can be overcome, and there were issues with the Marlins leading up to Jeter, too.

Three terrible moves on Jeff Loria's watch
Before Jeter's group took over, Jeff Loria ran an inconsistent operation. Initially, the Marlins were a powerhouse, winning the World Series in only his second season there. However, the following 15 years were a roller coaster ride plagued with seasons where the Marlins entire rosters made less than several individual players.
Loria opened his pocketbook, however, especially after the team got a new stadium that he wanted to fill. That began a nearly catastrophic season where the Marlins hired Ozzie Guillen as manager and free agents Jose Reyes and Mark Buehrle. That lasted one year. That penchant for swinging and missing on big moves hampered the Marlins before Jeter took over.

Yelich was not the first young talent to leave town. The Miami Marlins executed three dreadful trades that look even worse years later.

Getting rid of Stanton was bad, but understandable. Dealin Yelich was a bit of a head-scratcher. The three trades above, however, were shortsighted. As the Miami Marlins fight not to make the wrong kind of history, you have to remember it was a conflation of events that got them into this situation.

Patience is key for Miami Marlins fans
Things certainly look bad for the Marlins in 2019, but one or two seasons of failure can turn around with the right moves. Maybe one of the prospects from a currently ill-perceived trade will have a breakout year. The Marlins might be able to attract a big name free agent who helps bring in a culture of winning. Maybe this current squad will grow into a cohesive unit.
Baseball is a funny sport. Teams come out of nowhere and win, and other teams whither in obscurity. The Marlins may be at the beginning of a tough stretch, or the end of a hard one. Time will tell, but until then, they have several things to look at going forward.