4 Memorable MVP Battles Between MLB Teammates
There was an interesting award race shaping up in the National League. Essentially only three names were in discussion for the NL MVP: Daniel Murphy of the Washington Nationals, as well as Kris Bryant and Anthony Rizzo — both of the Chicago Cubs. The Cubs had the best record in all of baseball and their two best players had amazing seasons. Bryant led the National League in WAR, home runs, and runs scored while hitting for a 153 OPS+. In the end, he took home the award.
It wouldn't be the first time in the game of baseball that MLB teammates are fighting for an MVP award, however. Many of them, in fact, were notable future Hall of Famers. Here are four times that teammates battled for the MVP.
1. Barry Bonds and Bobby Bonilla, 1991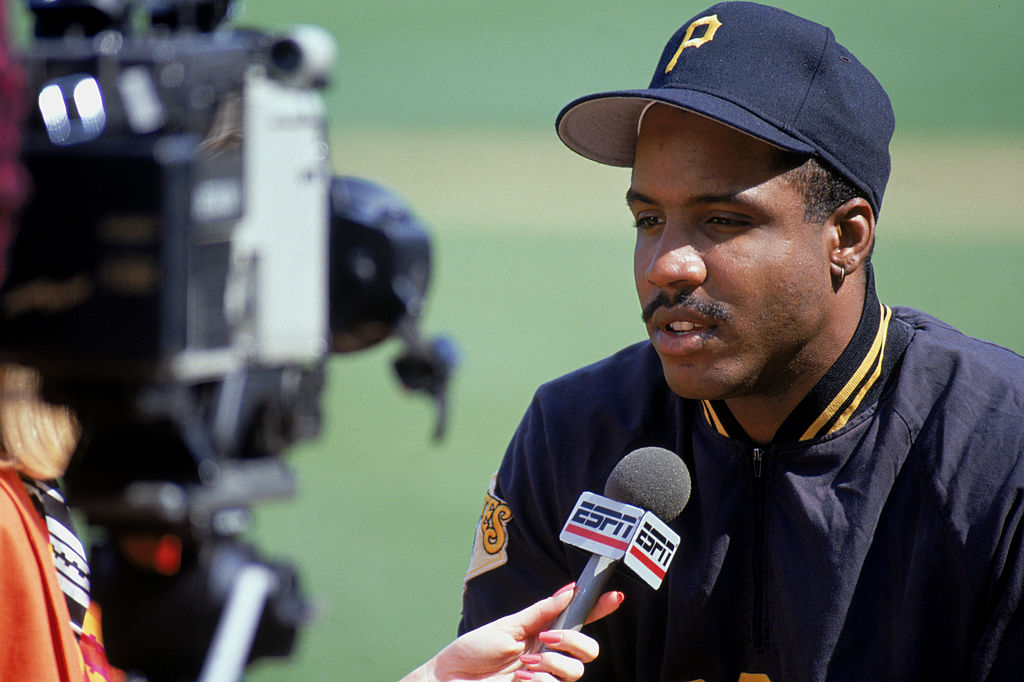 Back in 1991, the Pittsburgh Pirates were the best team in baseball. They went into the postseason looking for a trip to the World Series, but unfortunately the Atlanta Braves stood in their way. The Pirates scored 12 total runs in the seven game series, holding the 3-2 advantage over Atlanta but losing the final two games. The team was led by Barry Bonds and Bobby Bonilla, who both had outstanding years despite the disappointing finish.
Bonds hit 25 homers with 43 stolen bases and a .924 OPS — accumulating 7.9 WAR that year. Bonilla knocked 18 out of the park with a .883 OPS, leading to 3.9 WAR. Bonds ended up with 259 total points on the MVP voting, with Bonilla coming in just behind him with 191 points. Bonds fell just short of the ultimate award winner, Terry Pendleton, who finished with 274 points. The voting for Bonilla ultimately cost Bonds an MVP award that he probably deserved.
2. Manny Ramirez and Roberto Alomar, 1999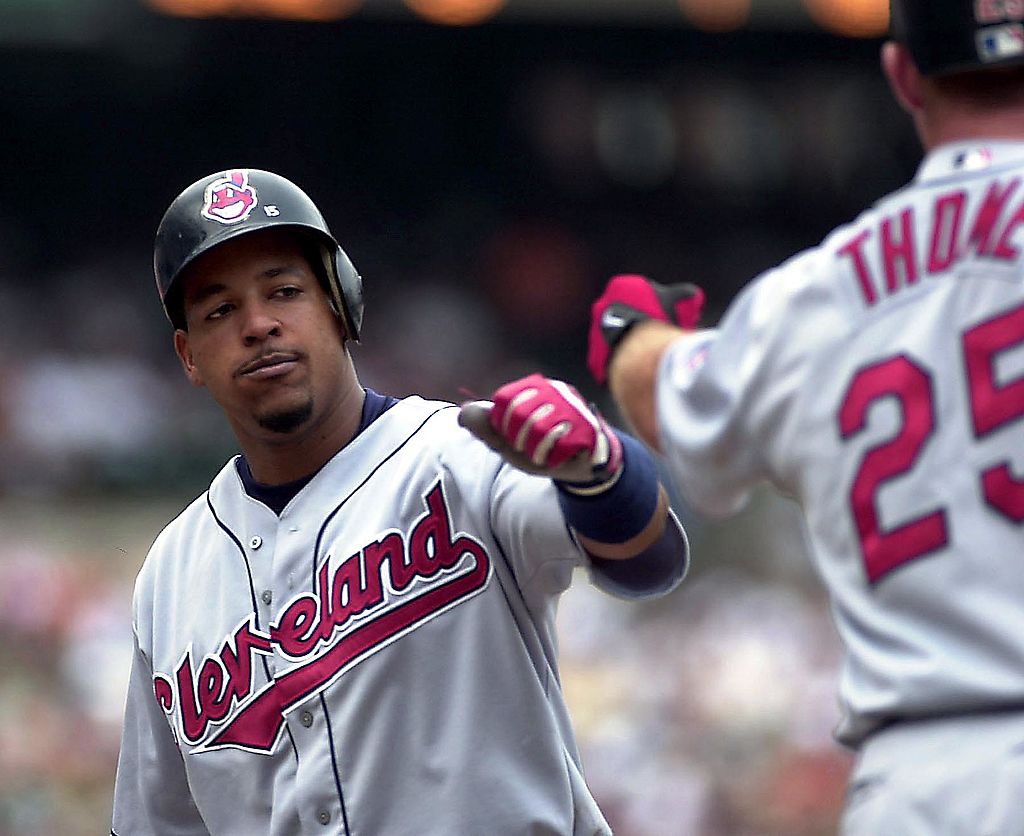 In 1999, Manny Ramirez and Roberto Alomar both had great seasons for one of the highest scoring offenses in recent memory. The Indians scored 1,009 runs that year, with Alomar hitting 24 homers with a 140 OPS+ while Ramirez hit 44 with a 174 OPS+. But they each received four first-place votes in the MVP balloting, with both players garnering 226 total points and coming up short to the Texas Rangers' Pudge Rodriguez, who finished with 252 points and a lower WAR than both Indians players.
As a bonus, Rodriguez was battling with a teammate in 1999 as well. Rafael Palmeiro finished with 193 points in the voting, including four first-place votes. He smashed 47 homers with a 1.050 OPS that year, but wasn't nearly as deserving as any of the other three players mentioned when looked at based on WAR; his status as primarily a designated hitter limited him to just 5.2, compared to 6.4 from Rodriguez, 7.3 from Ramirez, and 7.4 from Alomar.
3. Jeff Kent and Barry Bonds, 2000
The very next season, we have yet another instance of Bonds being involved in a battle with a teammate for the MVP award. The San Francisco Giants were the best in all of baseball with a 97-65 record heading into the postseason. But the Giants and Bonds lost in the NLDS to the New York Mets, getting just one victory in the playoffs — a major disappointment to their fans, given the season they had.
The teammate who Bonds actually lost the NL MVP award to was second baseman Jeff Kent, who went on an absolute tear after the month of April. From May 1 until the end of the season, Kent hit .346/.441/.608 with 28 home runs, compiling 7.2 WAR and collecting his first MVP award. The problem? Bonds had 7.7 WAR on the season while hitting 49 home runs. Bonds was more deserving of the award, making that the second time in his career that he lost out on an MVP he should've won.
4. Ichiro Suzuki and Bret Boone, 2001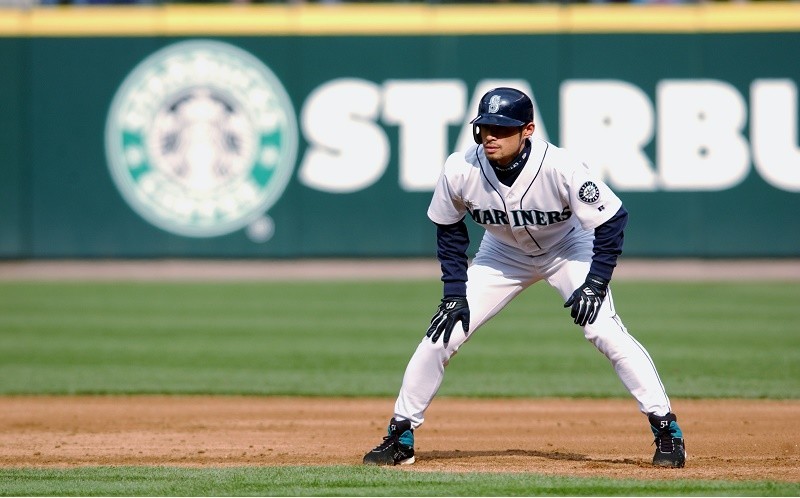 Having lost Ken Griffey Jr., Alex Rodriguez, and Randy Johnson, all within the last two years, most MLB fans were skeptical that Seattle could hold off the Oakland A's and Anaheim Angels in the AL West in 2001. But the M's ended up having a historic season, posting a 116-46 record under manager Lou Piniella. They outscored their opponents by 300 runs on the season, putting into perspective the kind of utter dominance they exhibited as a team. Unfortunately, however, they lost in the ALCS to the New York Yankees.
That year, they had two pretty solid MVP candidates. Ichiro Suzuki, a rookie who took the league by storm, was hitting .350 with 56 stolen bases and excellent defense in right field. Second baseman Bret Boone hit .331 with 37 homers, 141 RBI, and a .950 OPS. Ichiro ended up with the MVP award — as well as the AL Rookie of the Year — with 289 total points in the voting to go along with 11 first-place votes. But Boone was close, with 259 total points.
Going by WAR, however, the voters got this one wrong; Ichiro finished with 7.7 WAR while Boone was at 8.8. But Boone can't be too upset, because Jason Giambi of the Oakland A's had a 9.1 WAR that year and was the true snub. He finished second behind Ichiro with 281 total points, just nine behind him.
Follow Ryan on Twitter @RyanDavisBP
Statistics courtesy of ESPN and Baseball-Reference.