MLB: National League Power Rankings
The National League division race is still undecided, with many teams chasing wild card spots. Teams are still looking to make deals that might help improve their rosters and vault them to the World Series. So let's look at where things stand right now; here are our National League Power rankings.
15. Atlanta Braves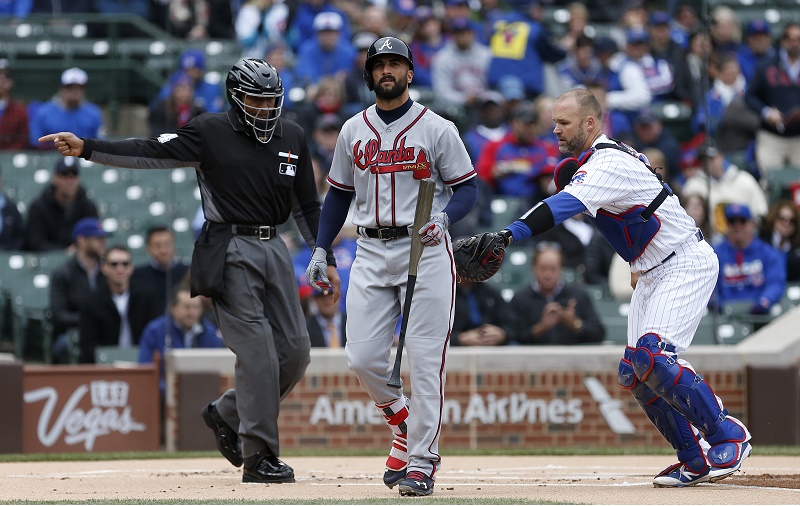 The Atlanta Braves started out the season on pace for a record-breaking year — and not in a good way. Since the early run of awful baseball, they've improved slightly and now are 33-66. Don't expect Atlanta to trade away guys who could be part of the long-term future, such as Julio Teheran, but Nick Narkakis and other veterans should be on their way out of town in short order.
14. Cincinnati Reds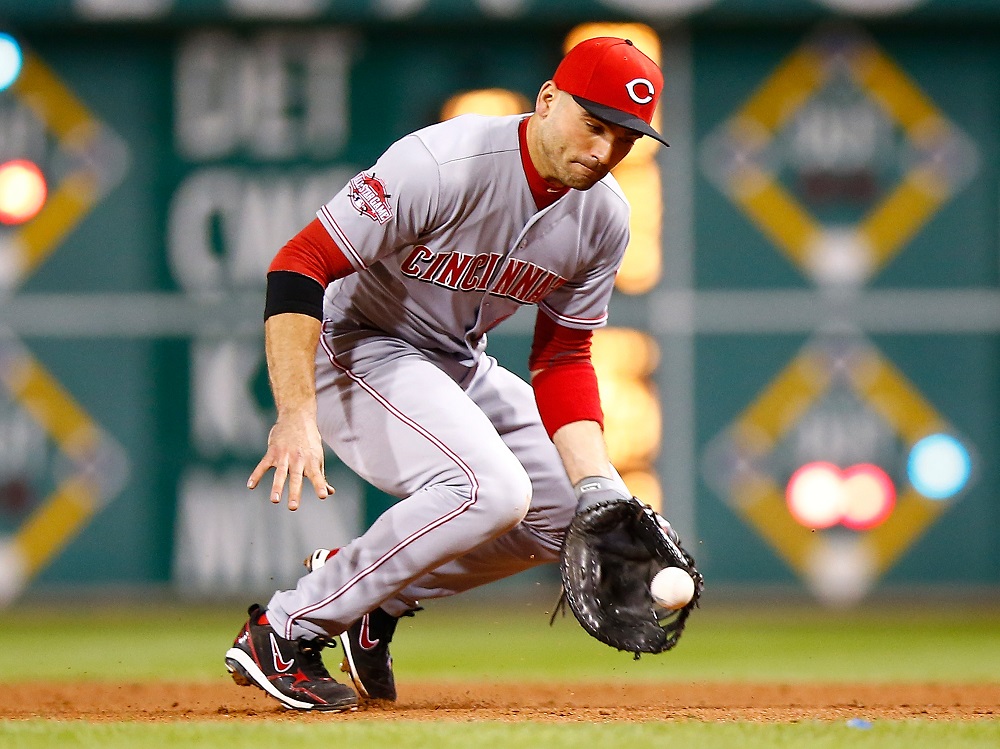 The Cincinnati Reds' are clearly in a rebuild, as evidenced by their willingness to trade away Todd Frazier and Aroldis Chapman in the offseason. But don't tell that to first baseman Joey Votto. The Reds got off to a bad start in a tough division this year and Votto's poor play was a big component of that. He was hitting just .215/.336/.403 on June 1 this year. But since then, the Reds are 19-24 in games he's played and he's hitting a scorching .352/.503/.579.
13. Arizona Diamondbacks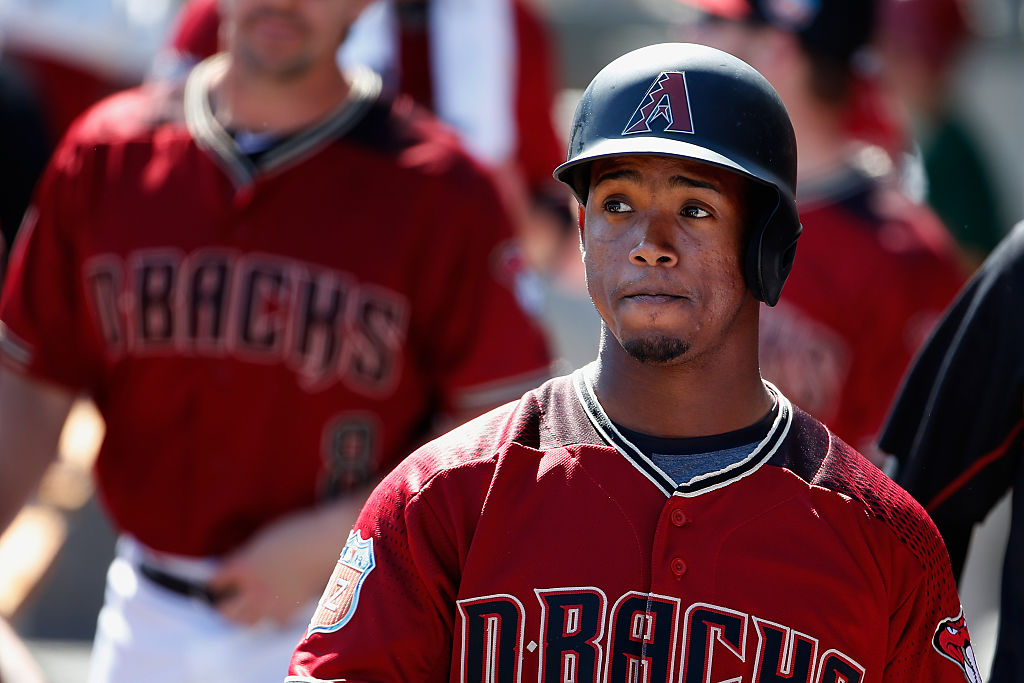 The Diamondbacks made it no secret that they were trying to "go for it" this season by making moves last offseason, bringing in starting pitcher Zack Greinke and making a blockbuster deal for Shelby Miller, formerly of the Braves. Miller hasn't worked out this year, posting a 7.14 ERA and eventually being sent to Triple-A. To say that the D-Backs have been a disappointment as a team would be an understatement.
12. Milwaukee Brewers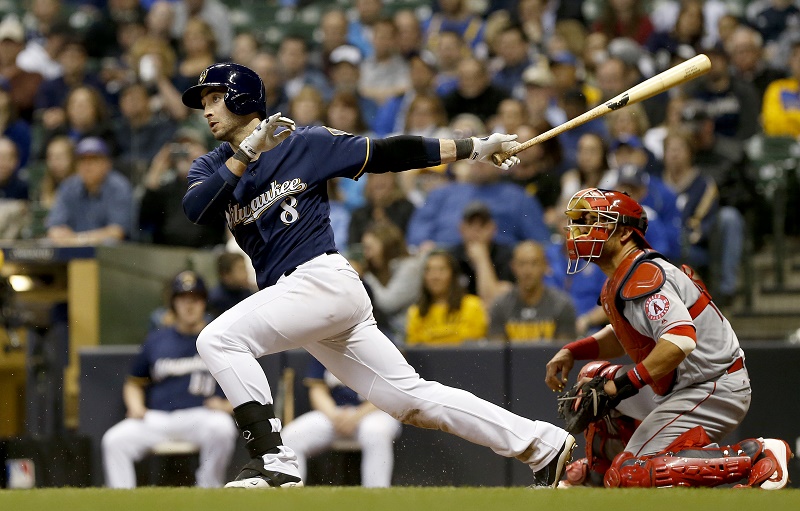 The Brewers are another team that's rebuilding, so they get a little bit of slack for being so close to the bottom. They've shown significant improvement from several of their young players, including shortstop Jonathan Villar. Milwaukee should be active in dealing their veteran players as the trade deadline nears. Catcher Jonathan Lucroy is most likely to be dealt; outfielder Ryan Braun is also a possibility, but not nearly as sure of a bet.
11. San Diego Padres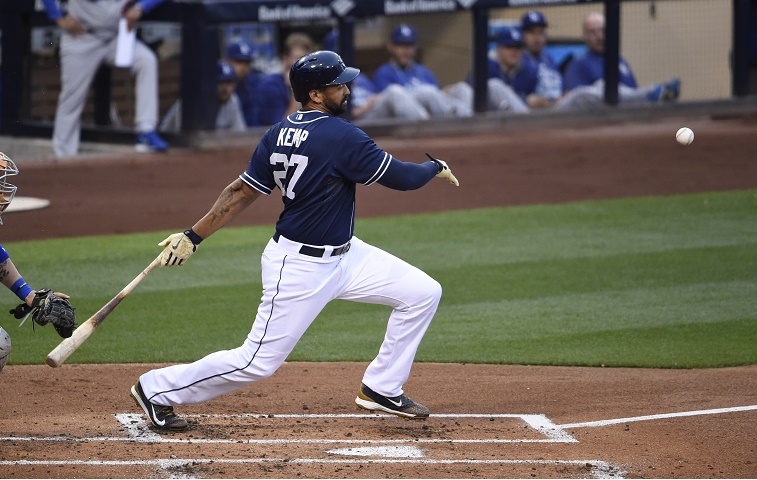 Speaking of teams that are happily trading their roster away, the San Diego Padres have been in sell-off mode since the beginning of the season. They've dealt James Shields to the White Sox, Drew Pomeranz to the Red Sox, and Fernando Rodney to the Marlins. Andrew Cashner is a free agent this offseason, so he should be on his way out as well.
10. Philadelphia Phillies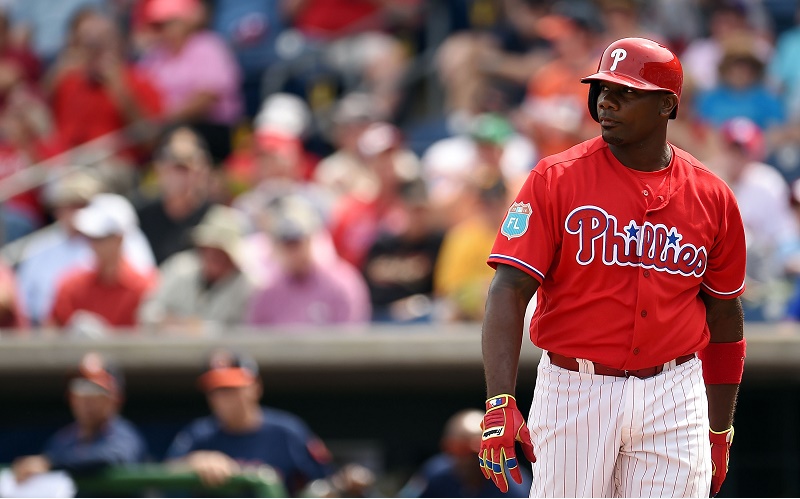 Remember when the Phillies got off to that good start and were a fun, surprise team in the National League? Not so much anymore. Philadelphia is 45-55 and has settled into fourth place in the NL East, but they've gotten a solid performance from young starting pitcher Vincent Velasquez, who is 8-2 with a 3.34 ERA in 17 starts this season.
9. Colorado Rockies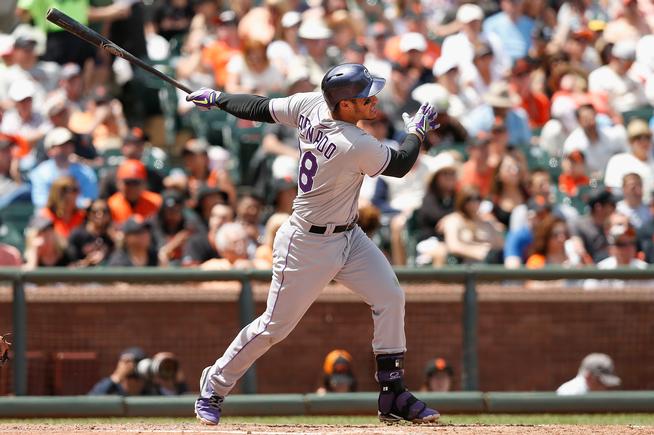 There have been several silver linings in what has been a non-contending year for the Colorado Rockies. Third baseman Nolan Arenado, shortstop Trevor Story, and outfielders Charlie Blackmon and Carlos Gonzalez have been consistent at the plate, leading the top-scoring offense in the National League. Former first-round pick, starting pitcher Jon Gray has been good in his debut as well, with a 4.12 ERA in 17 starts with 9.7 K/9.
8. Pittsburgh Pirates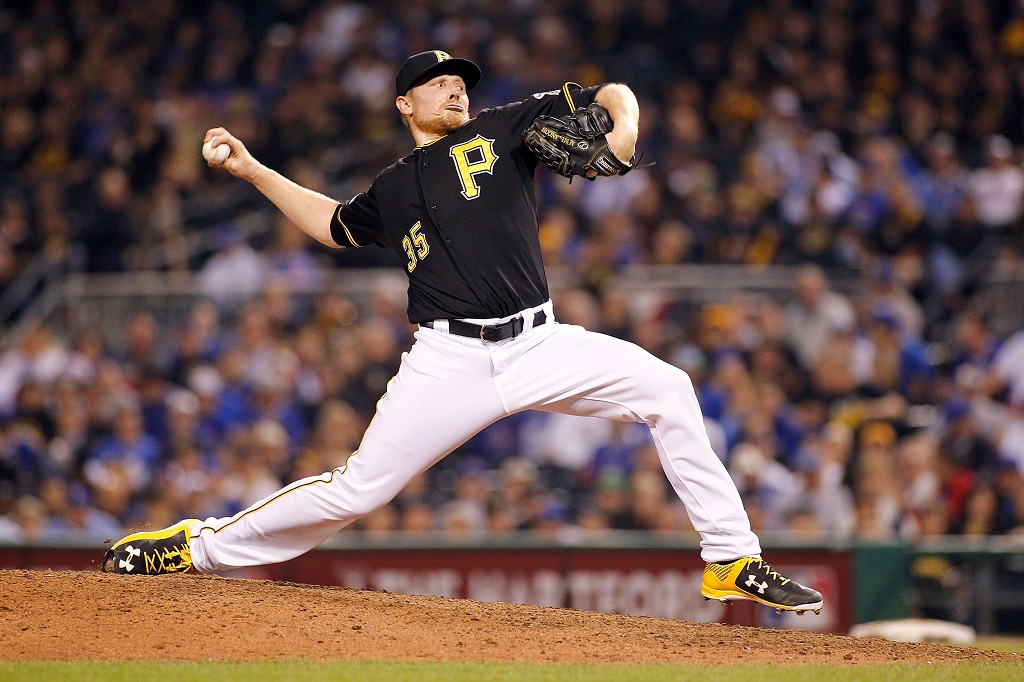 After winning 98 games in 2015 and returning much of the same team, the Pirates have been a huge disappointment. Gerrit Cole getting hurt didn't help and Francisco Liriano has been a shell of his former self to this point. They're still in contention for the wild card with a 51-47 record, but they've had subpar performances to this point from key players and have actually been outscored by their opponents.
7. St. Louis Cardinals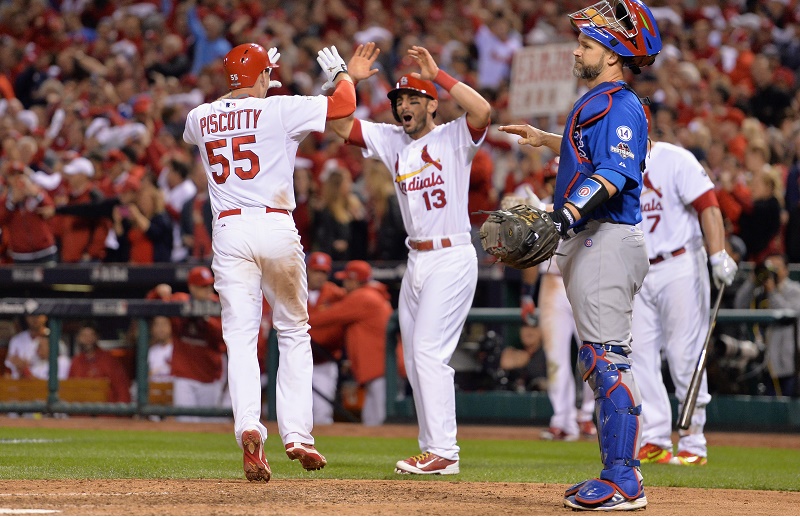 The Cardinals have had injuries to key players and their starting rotation has shown major regression from where it was last year. 36-year-old Matt Holliday has experienced a down year, Matt Carpenter has had to take major time on the disabled list with an oblique injury, and the Cards have been awful in their home ballpark (25-30). That said, they're right in the thick of the wild card chase and will probably be relevant the rest of the year.
6. New York Mets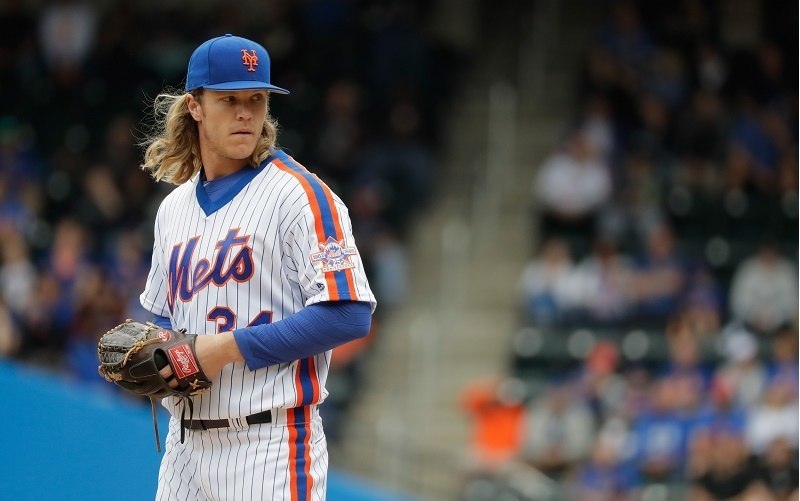 The Mets haven't had the season they expected following last year's run to the World Series. Matt Harvey pitched poorly, and then was lost for the season. Noah Syndergaard and Steven Matz have injury concerns as well, and the offense has been more like the first half of 2015 — when they didn't score much at all — and less like the second half when Yoenis Cespedes was phenomenal. The Mets will battle for a wild card, and possibly the NL East, if the Washington Nationals inexplicably fall apart.
5. Miami Marlins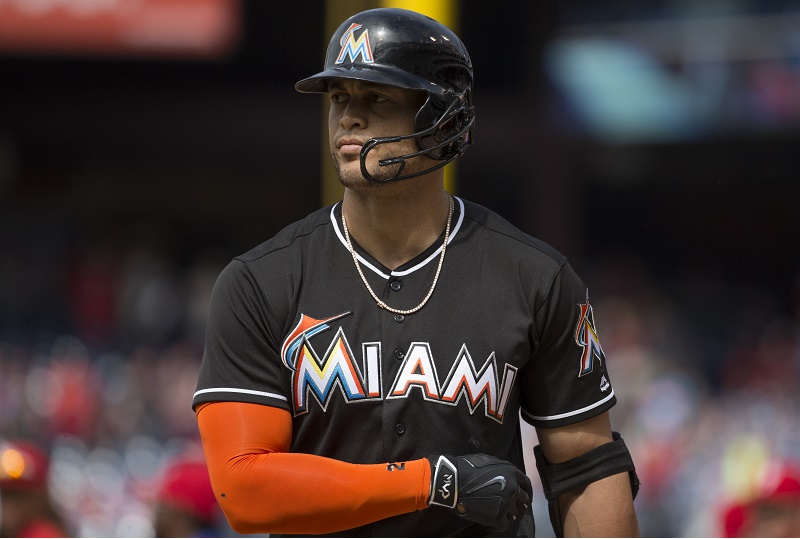 The Marlins are the most surprisingly good team in the National League this season, and it really shouldn't be that surprising. They have several good, young players, starting with starting pitcher Jose Fernandez. He's having a great year, with a 2.54 ERA in 19 starts. They also have gone out and strengthened a good bullpen, adding Rodney from the Padres. Don't be shocked if the Marlins actually make the playoffs this season as a wild card.
4. Los Angeles Dodgers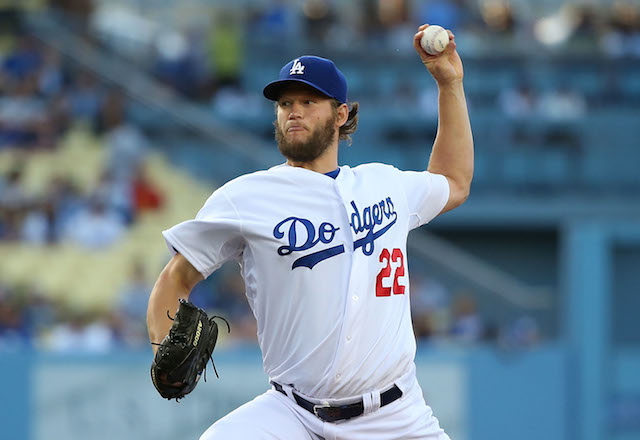 Somehow, the Dodgers have stayed in contention in the NL West despite Clayton Kershaw having missed the last month of the season — and probably more. They've had all kinds of problems with their starting pitching, but yet they've continued to win. They're just three games behind the San Francisco Giants in the NL West and have a strong hold on a wild card spot, so if they can get a healthy Kershaw back they'll sit in a good position.
3. San Francisco Giants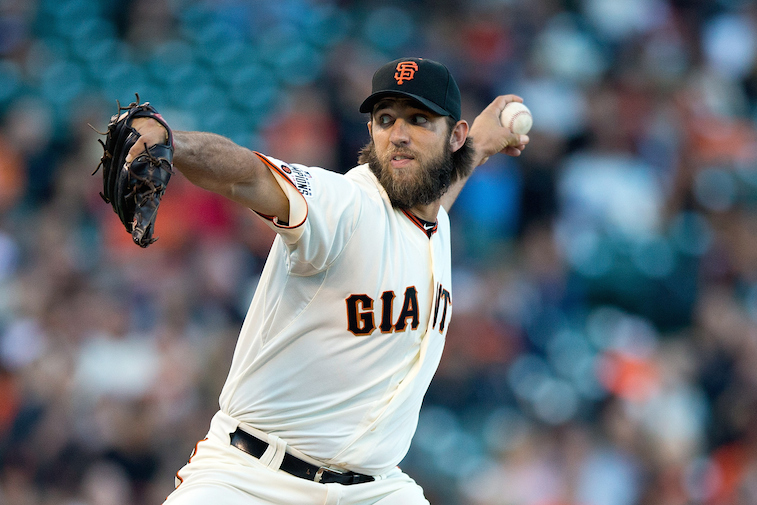 The Giants have had a great season in spite of several injuries. They've had Hunter Pence, Joe Panik, and Matt Duffy spend significant time on the disabled list, and their starting rotation has been fairly empty after Madison Bumgarner, Johnny Cueto, and Jeff Samardzija. Jake Peavy has shown signs of life lately, but they probably need another starting pitcher to step up if they're going to make a deep playoff run.
2. Washington Nationals
The Nationals have hung around as the top team in the NL East this year, mostly due to an extraordinary year from second baseman Daniel Murphy. He has a 1.012 OPS this year with 19 home runs and 73 RBI, which puts him in the MVP conversation. The Nationals have a rotation that's scary for a playoff series, with Max Scherzer, Stephen Strasburg, and a choice of Tanner Roark, Gio Gonzalez, or Joe Ross.
1. Chicago Cubs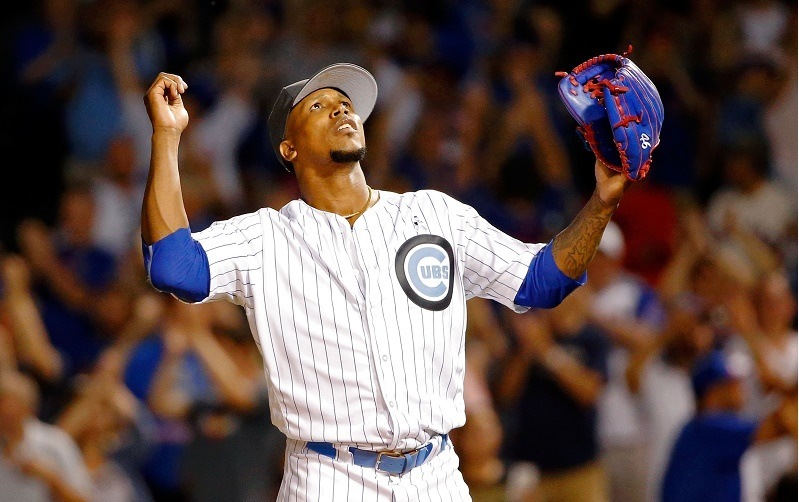 The Cubs have had their ups and downs this year, starting out 25-6 before a slump in June and early July. They still have the best record in baseball, and they've gotten some of their injured players back recently. They're playing better baseball overall, which is encouraging, but their ace Jake Arrieta hasn't exactly been unhittable the last couple of months. Even so, they're the deepest team in baseball — and they just acquired Aroldis Chapman from the Yankees.
Follow Ryan on Twitter @RyanDavisBP
Statistics courtesy of ESPN.com and Basketball-Reference.com.