MLB: New York Yankees' 5 Biggest Needs at the Trade Deadline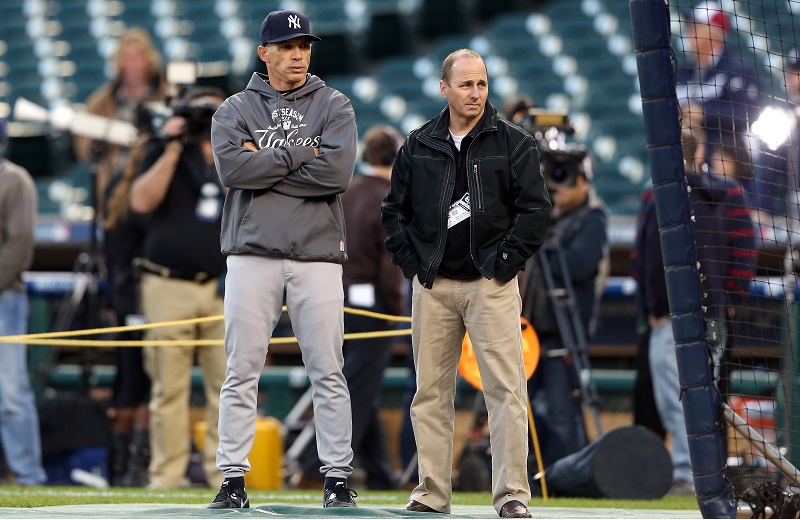 The New York Yankees have silenced most of their critics and doubters with their first-half performance in 2015. Coming out of the All-Star break, Joe Girardi's squad has a five-game lead in the loss column on the closest AL East competitor and an eight-game lead over Boston, the preseason favorites. Furthermore, the Yankees have their best players healthy and on the field, including starter Ivan Nova, who has been effective after his Tommy John surgery recovery and rehab.
Nonetheless, what the Bronx Bombers have done this season could easily unravel by the time September rolls around. The fragility of the pitching staff, poor defense, and inconsistent offense remain worrisome for the organization ahead of the stretch run. What would happen if Masahiro Tanaka or Michael Pineda return to the disabled list? What if Mark Teixeira and Alex Rodriguez cannot continue their impressive campaigns?
There are numerous frightening scenarios for the Yankees and only a few weeks left in the season to fill the club's holes. Here are the team's five biggest needs ahead of the MLB trade deadline.
1. Lefty power in the outfield.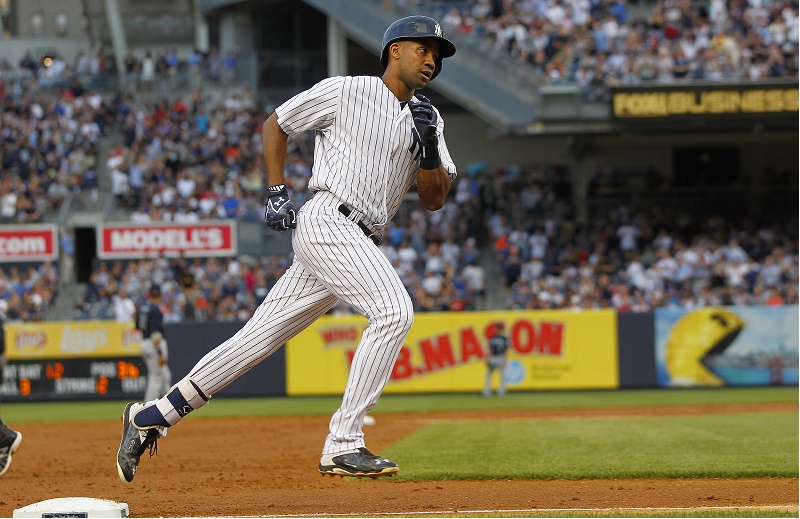 A-Rod nabbed the headlines with his go-ahead homer in the Yankees' July 17 win, but Chris Young was the true offensive star of the game. Young hit a solo home run and a booming double off the wall before scoring his second run of the night. It was just another example of Young beating up on left-handed pitching: he sports a gaudy .365 batting average and 1.113 OPS against lefties this season. Versus righties he hits .178 with a .552 OPS.
Young is the go-to option against lefties, but there is no power threat in the outfield when right-handed pitchers start against New York. Carlos Beltran (.269, .750 OPS, 5 HR in 62 games) has been inconsistent at best. While Brett Gardner and Jacoby Ellsbury are excellent at what they do, neither is the power threat the Yankees need in a lineup that gets no pop from the infield. Adding a power bat to play right field may get complicated with Beltran in the mix, but it would solidify the batting order and plug a big hole.
2. Starting pitching.
The success of the Yankees is riding on the elbow of Masahiro Tanaka and shoulder of Michael Pineda. No one knows how long either will hold up, but both pitchers are keys to a postseason run this year. C.C. Sabathia (4-8, 5.47 ERA) has been the anti-All-Star for the Yankee and, with Nathan Eovaldi (4.50 ERA, 1.52 WHIP) incapable of throwing more than five innings in most starts, the Yankees have a back end of the rotation that relies on Ivan Nova. (The 4.23 starters' ERA ranks 21st in the majors.)
Most MLB analysts see starting pitching as the Yankees' biggest need ahead of the trade deadline. There are plenty of high-profile options — from Cole Hamels to Johnny Cueto — on the block these days, but New York may be best served searching for a middle-rotation guy to eat innings and keep the bullpen fresh. Either way, Brian Cashman and his team need a starter to bolster a vulnerable rotation.
3. Infield offense.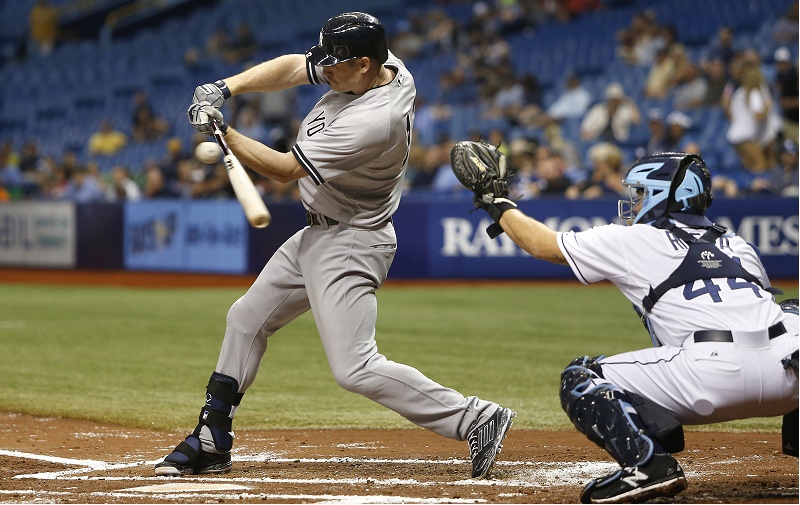 Stephen Drew (.182 BA, 12 HR, .630 OPS) has been a bust; Chase Headley (.255, 8 HR, .684) has not produced offensively and been a liability on defense; and Didi Gregorius (.238 BA, 4 HR, .617 OPS) has improved but remains an impatient, light-hitting shortstop without a true defensive value. The weaknesses in the Yankees' offense can be traced to this trio.
Fixing the problem will be tough. The Yankees have rookie Rob Refsnyder playing second in hopes he can be an upgrade over Drew and Jose Pirela, but the Headley deal (four years, $52 million through 2018) is already coming back to haunt them. New York needs a bigger offensive threat from the hot corner and it's unlikely anyone would take that contract. The only option may be to eat part of Headley's salary and throw in a young pitcher to land a powerful bat to play third.
4. A right-handed reliever.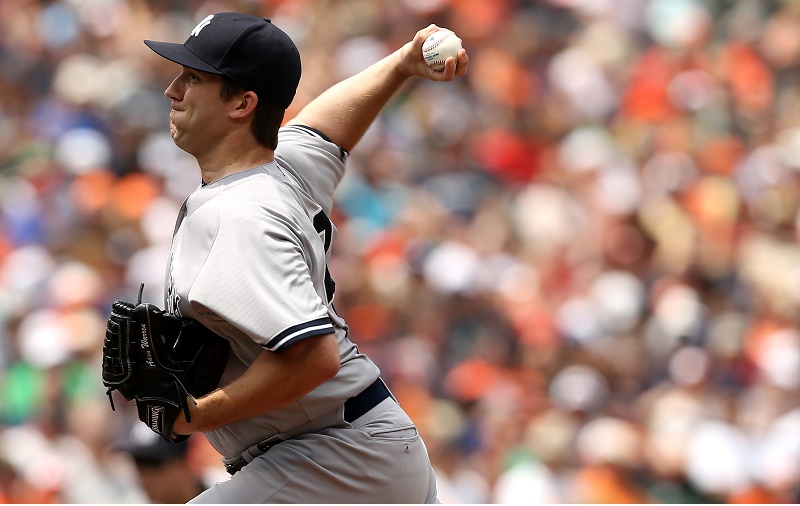 There were points during the season when Dellin Betances needed a rest and Joe Girardi had only five lefty relievers in his bullpen — an odd situation for any team. Since then, the Yankees have recalled righties from Triple-A and moved Adam Warren to reprise his role as dominant setup man after his successful run as a starter.
So far, it hasn't worked out so well. Warren has allowed runs in three of his six appearances out of the pen, and he may have grown accustomed to the regularity of the rotation. (If Sabathia's albatross of a contract were of no concern, Warren would have remained a starter.) Warren would likely fit into many other teams' needs for a fourth or fifth starter, so the Yankees could use him (or Eovaldi) as a trade chip to land a righty reliever or third-base bopper (or both). Either way, they need at least one more reliable right-handed arm for a lockdown bullpen.
5. Stronger defense.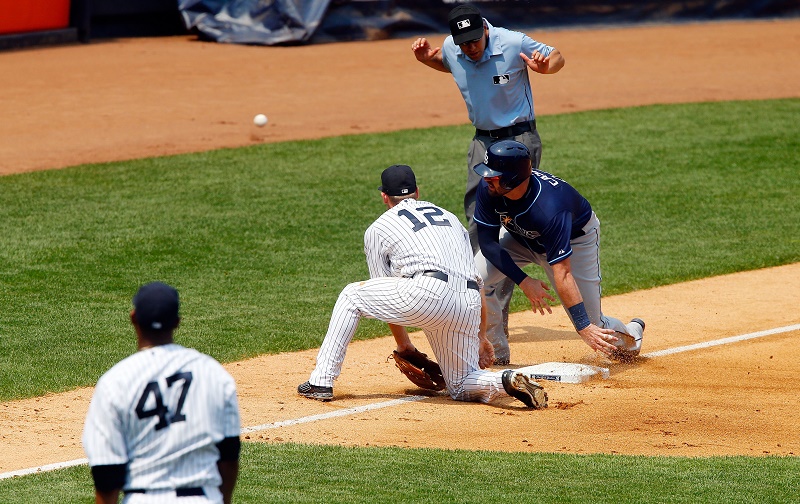 If you had to give the Yankees defense a grade in 2015, it would be a D. (Without the play of Brett Gardner, Mark Teixeira, and Brian McCann, it would be an F.) The left side of the infield (Gregorius and Headley) have been the biggest trouble spots, but issues in right field have also cropped up during the season.
After four months of play, Brian Cashman has to concede the defense is poor — far worse than he anticipated. Whether going by straight fielding percentage (.981, 27th in MLB) or more advanced metrics, the Yankees rank among the worst fielders in baseball. If the Yankees want to go deep in the playoffs, they'll have to upgrade somewhere around the diamond.
Stats, current as of July 18, are courtesy of Baseball Reference.