MLB: Nobody is Talking About This Potential Cy Young Winner
Last season, Chicago Cubs starting pitcher Jake Arrieta had a historic second half to his season, going from not good enough to landing on the National League All-Star team and winning the Cy Young in just a matter of months. Arrieta's numbers were ridiculous down the stretch last season, allowing just six earned runs in 94 1/3 innings over his final 13 starts of the season. He paired with fellow starter Jon Lester to lead the Cubs to the postseason — and eventually the NLCS.
But this season, Arrieta's numbers are back down a bit. It's almost comical to say, simply because "back down" is still very good for him. He has a 2.75 ERA in 24 starts, posting a 15-5 record and helping lead the Cubs to the best record in all of baseball. But, while he's certainly still a great pitcher and the most high-profile player on the team, he's not really in the discussion as a National League Cy Young winner this year. However, he does have a teammate in the Cubs' rotation who's sneaking his way, ever so quietly, into the Cy Young winner conversation — and no, it's not Lester.
That player is 26-year-old right-hander Kyle Hendricks. Originally drafted by the Texas Rangers in the eighth round of the 2011 MLB Draft, Hendricks has beat the expectations placed upon him everywhere he's been. The Rangers traded him to the Cubs back in 2012 and he made his big league debut with the team in July 2014. He's been a staple of their rotation ever since, but he doesn't throw hard like you'd think for a starter having the kind of success he has.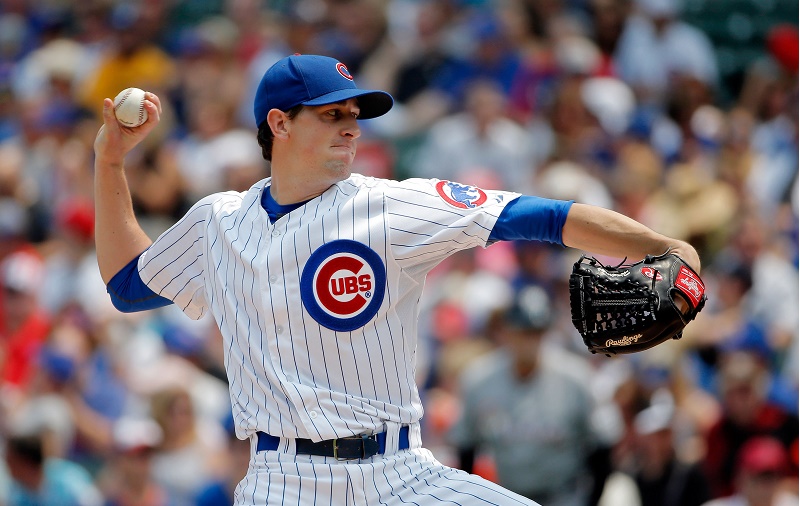 This season, Hendricks has a 2.19 ERA in 140 innings pitched and a 1.64 ERA going back through his last 15 starts. He doesn't strike out a ton of batters, but still gets his fair share — with 8.0 K/9 on the season. His fastball sits in the upper 80s, and he has an elite changeup to go with a curveball and a cutter, making him one of the more unique pitchers in the game. However, Hendricks' toned down demeanor, along with the other big-name pitchers in the Cubs rotation and his less-than-impressive stuff, really distract the viewer from how great he has been.
Hendricks is the king of keeping the ball from being hit hard, with 75.9% of the pitches that are put in play against the lanky righty being hit at soft or medium strength. So does he have a case for winning the Cy Young? The answer right now is maybe. According to Fangraphs, he ranks No. 10 in the National League in WAR among pitchers despite being No. 1 in the NL in ERA among qualified candidates (Clayton Kershaw currently is not qualified due to a lack of innings pitched).
Hendricks' lack of innings will play a factor — he's thrown 25 2/3 innings less than Madison Bumgarner — as well as his pretty average number of strikeouts, compared to some of the whiff numbers put up by Noah Syndergaard, Jose Fernandez, and Max Scherzer.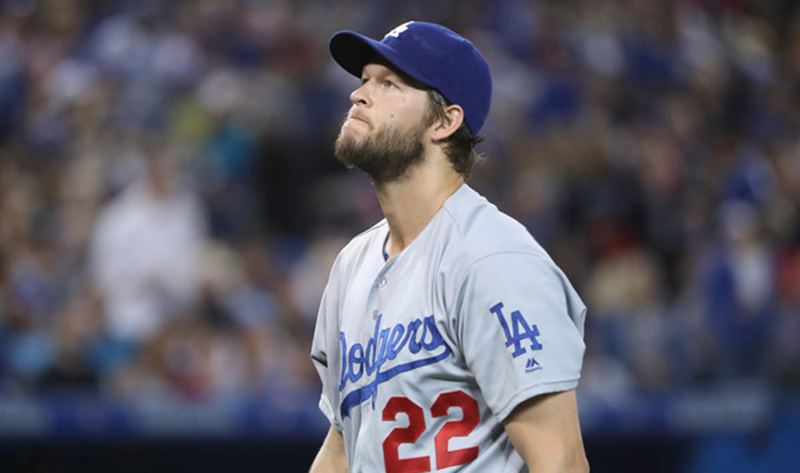 But Hendricks will get a chance to work his way into the discussion. In his last start, he went seven innings and allowed just two runs while striking out 12 — a career high. A few more games like that could get his strikeout rates up closer to a few of the other great pitchers in the game, giving him a more realistic shot at winning the award. More great games in which he lowers his ERA will certainly help, as well.
Hendricks could have as many as 10 more starts remaining this season, and if he should pitch 60 innings with just 10 earned runs (a tough, but impressive 1.50 ERA over that time) he's finish the season with 200 innings pitched and a 1.98 ERA. It would certainly depend on when — or if — Kershaw has come back to the Los Angeles Dodgers and how healthy he is, but those kind of numbers would make a pretty strong case for Hendricks to win the NL Cy Young.
Even if he doesn't, though, it won't take away from the kind of season that Kyle Hendricks has had. He's extremely good at fooling batters and exploiting weaknesses; something that is somewhat of a lost art in today's game with so many fireballers aiming toward 100 mph. He may be soft spoken, but Cy Young or not, people should be talking about Hendricks soon enough.
Follow Ryan on Twitter @RyanDavisBP
Statistics courtesy of ESPN and Baseball-Reference.