MLB: Orioles Are Firing on No Cylinders This Spring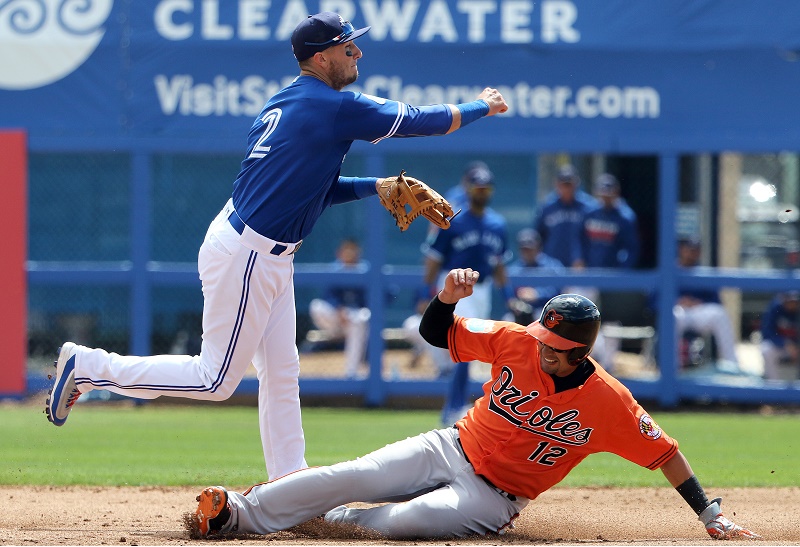 Spring Training doesn't count, and in the case of the Baltimore Orioles, that's a great thing as Buck Showalter's squad stayed winless (0-9) following a 4-4 tie with the Yankees on March 10. Aside from the lack of victories, the O's have seen less than promising play from newly arrived Yovani Gallardo and Hyun Soo Kim. In fact, looking at the play of position players and pitchers as a whole, Baltimore is firing on no cylinders this spring.
You would have a hard time finding positives here. For a team built to mercilessly batter opposing pitchers, Orioles batters had an MLB-worst .329 slugging percentage after 11 Grapefruit League contests. New York's Bryan Mitchell and Kyle Haynes held the O's to one run through five innings on the 10th, and they were just two more unrecognizable names on a list of pitchers that included Severino Gonzalez (PHI) and Roenis Elias (BOS).
You couldn't blame this one on brand names. Because of his newcomer status, an 0-for-21 start by Kim had already sparked a standalone article from the Baltimore Sun, but there was little production coming from the team's longstanding sluggers, either. Jonathan Schoop, J.J. Hardy, and Ryan Flaherty were the lone bright spots in the early going.
Baltimore's pitching staff was faring even worse, posting a 7.20 ERA, 1.91 WHIP, and .345 average against through 95.0 IP. Ubaldo Jimenez, Vance Worley, and Miguel Gonzalez joined Gallardo in posting ugly spring numbers for the rotation. Dylan Bundy did his best to lower expectations out of the bullpen. After an offseason of mixed omens, the early returns could hardly be worse.
The Orioles offseason wasn't a great one. On the bright side, the front office was able to re-sign Chris Davis, Darren O'Day, and Matt Wieter to keep the offense and bullpen in line. Then there was the baffling almost-signing of Dexter Fowler that ended with the Cubs victorious and the O's still searching for outfield help. Kim, who excelled in Korea, also came aboard. Yet the lack of starting pitchers on that list is glaring.
After what was a trying physical, Gallardo joined the rotation and should provide increased stability if not a dominant presence. Otherwise, Kevin Gausman and Chris Tillman round out what is the weakest rotation in the AL East (if not the league). We keep trying to imagine who the stopper will be on this team. There is no point in looking too hard. Baltimore's best defense will once again be its best offense.
Pedro Alvarez is expected to join the team and add yet another home-run threat in the coming days. Playing 81 games in Camden Yards — and many others in Fenway and Yankee Stadium — this club should challenge for the all-time home run record. As long as they outscore the other team, that should work in the regular season. That might be the problem with the O's this spring — they're just so excited to be done with Florida they haven't been able to concentrate.
Connect with Eric on Twitter @EricSchaalNY
Statistics courtesy of MLB.com.