The 15 Most Overpaid Baseball Players of 2016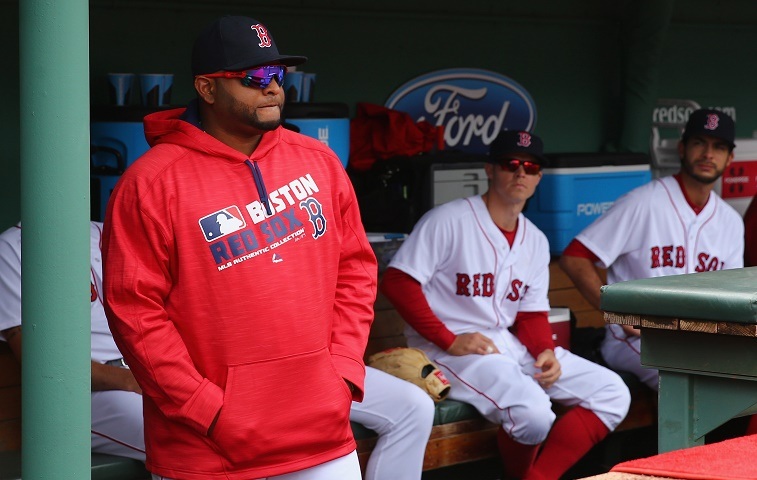 In some ways, every Major League Baseball player is overpaid. How can anyone justify a salary topping $30 million to play a game? It only makes sense when you see the multi-billion valuation of teams like the Yankees and Dodgers, or when you read Clayton Kershaw's gaudy stat line. As the main attraction at MLB ballparks, star players definitely deserve a big piece of the pie.
Speaking of pie… When it goes terribly wrong, as it has for Pablo "Kung Fu Panda" Sandoval, fans and members of the media smell blood. Big contracts are supposed to lose value over time, not in the first few years. Team owners and management expect a few bad years at the back end of any long-term deal, but if it starts off poorly and stays that way, you're talking about a serious waste of money. (See: Carl Crawford.)
While putting together a list of the most overpaid baseball players of 2016, we stayed away from cases where a player was chronically injured (e.g., Prince Fielder) and couldn't physically hack it. We also avoided those who missed all or most of the year on the disabled list (e.g., Sandoval). Here are the 15 MLB players who never came close to justifying their salaries.
1. Ryan Howard, Phillies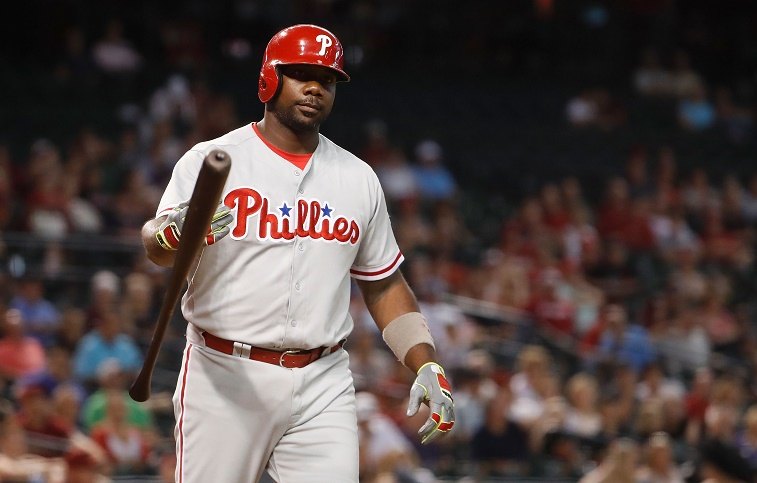 We prefer not to pick on good players having bad years at the end of their contracts, but Ryan Howard is not in that group. In perhaps the worst contract in sports history, Phillies management (led by Rubén Amaro Jr.) extended the 32-year-old first baseman for five years and $125 million. It was already a bad idea, but Amaro quintupled down on the concept by offering Howard this deal 18 months before his previous contract expired.
What could go wrong  for an aging slugger? Howard sustained a serious Achilles injury before the clock even started on his extension. The next five years looked like this:
2012: 71 games, .219 BA, 14 HR, -1.0 WAR
2013: 80 games, .266 BA, 11 HR, 0.4 WAR
2014: 153 games, .223 BA, 23 HR, -0.3 WAR
2015: 129 games, .229 BA, 23 HR, -0.4 WAR
2016: 105 games, .195 BA, 23 HR, -0.7 WAR
All those negative WAR values mean a Triple-A player or someone picked up off the waiver wire for free could have approximated Howard's strikeout-heavy activity at the plate and lumbering play at first base. But Philly gave Howard $125 million instead.
2. James Shields, Padres/White Sox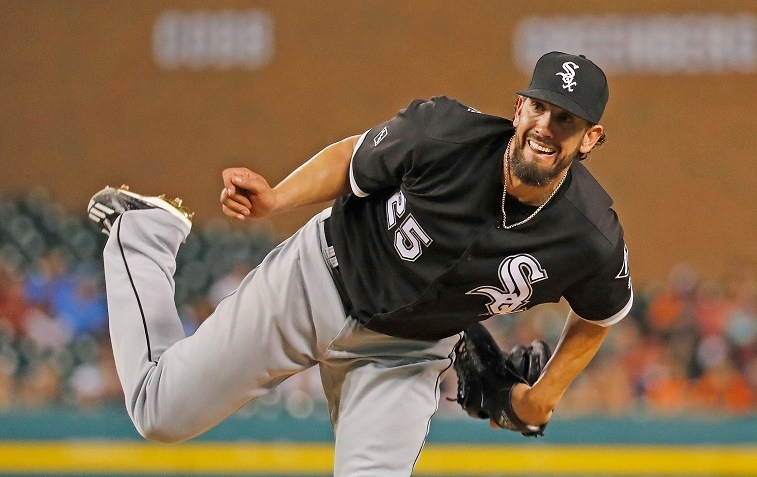 It's always a bummer when you're bad at your job. What about when you're the worst? Welcome to James Shields's life. Of all 74 starting pitchers who qualified for the ERA title, Shields came in dead last with his 5.98 mark in 2016. Feeling bad about it, we widened our scope to include every starter with over 100 IP this season.
It didn't work. Shields ranked dead last in WAR among the 147 pitchers who met those criteria, too. We're not sure if he's worth $5 million for eating innings or whatever, but we are dead positive he is overpaid at $18.75 million. The four-year, $75 million pact he got from San Diego before 2015 has turned out to be a real stinker. We'll wait for an explanation as to why the White Sox traded for him ahead of this year's deadline. At the time, we guessed utter desperation, and that theory holds now that the season is over.
3. Jason Heyward, Cubs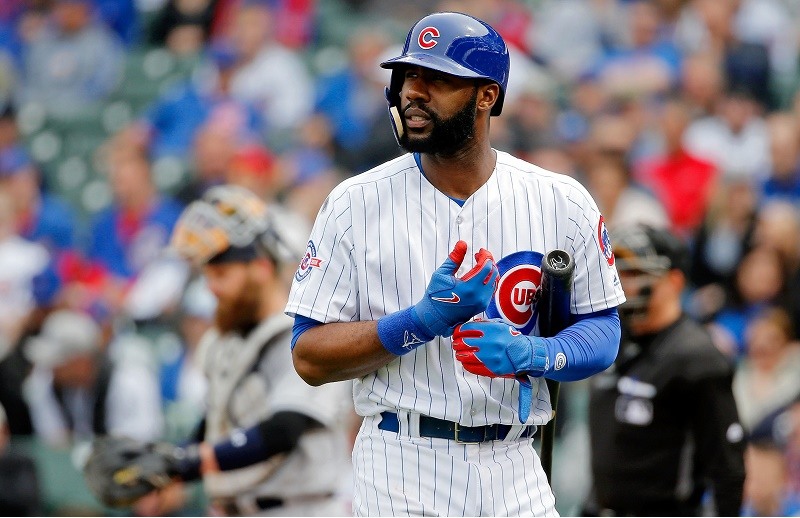 Almost everything went right for the Chicago Cubs in 2016. They experienced injuries to star players, bullpen meltdowns, and even one bad slump, but it never really mattered. This club steamrolled its way through the National League in general and the NL Central in particular. Yet little of it happened because Jason Heyward played for Chicago.
Heyward, who earned $23 million in 2016 (19th overall), ranked 145th among position players with at least 300 plate appearances with his 1.6 WAR. That mediocre number was all defense, too. On offense, he ranked 250th among 259 players, just ahead of Dioner Navarro. Next time someone refers to Theo Epstein as "a genius," nod your head, smile, and think about Heyward's $23 million salary the Cubs will pay until the 2023 season concludes.
4. Alex Rodriguez, Yankees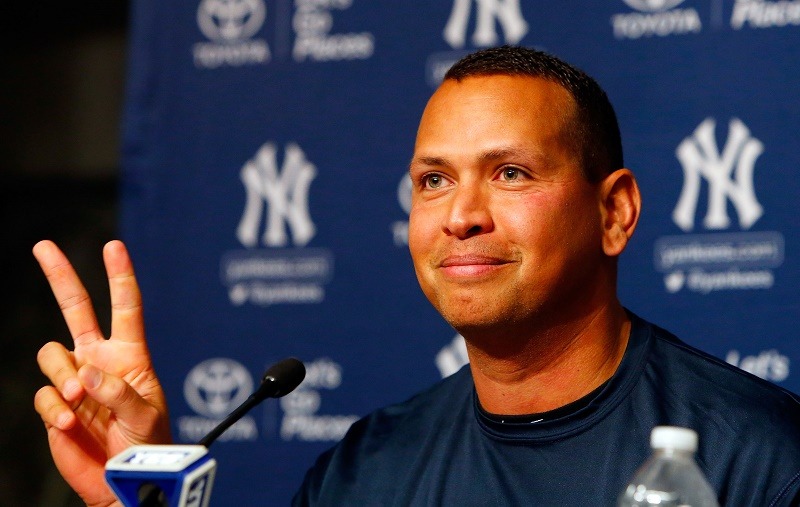 By midseason, it became apparent the Alex Rodriguez era had ended in New York. The 40-year-old slugger had trouble staying healthy and, given his lackluster production when he was on the field, Yankees manager Joe Girardi stopped playing him against right-handed pitchers. From that point on, the once-unstoppable force became a $21 million bench player. ("Designated Sitter" was how one tabloid put it.)
While A-Rod declined quickly late in 2015, few thought his 2016 campaign would become a complete write-off, but that's what happened. Rodriguez hit just 9 HR and posted 31 RBI in 65 G for the Yankees. By August, he and the Yankees agreed it was time to make room for young players, and A-Rod accepted his unconditional release. New York will pay him another $21 million in 2017 to do whatever suits him on that particular day, but he won't be wearing pinstripes.
5. Zack Greinke, Diamondbacks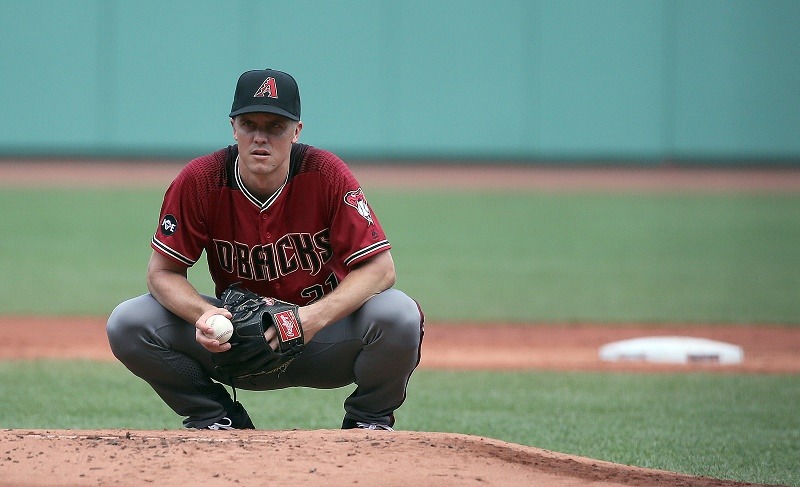 How do you want to measure salary? As a base salary, average salary, total salary, or another way? Almost every way you cut it, Zack Greinke is the highest-paid player in baseball at $34.4 million in 2016. At 13-7 with a 4.37 ERA, he wasn't absolutely terrible. But he was 67th among starters who logged over 90 innings.
Compared to his previous three masterful seasons in Los Angeles, Greinke was a shell of his best self. At times like these, we love turning to the valuation tool Fangraphs has. What would a decent season from a pitcher Greinke's age cost a club on the free agent market? The answer is $17.7 million — about half what the Diamondbacks paid him.
6. Jordan Zimmermann, Tigers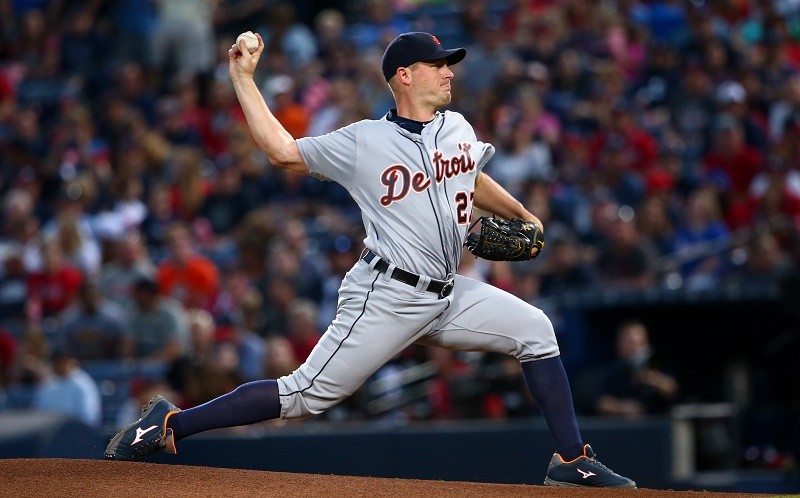 There is always a measure of concern when a pitcher moves from a successful NL career to an AL team. In Jordan Zimmermann's case, the two-time Nationals All-Star went from seven very good years (70-50, 3.32 ERA) to one flop (9-7, 4.87 ERA) in his first campaign as a Tiger. Zimmermann signed a five-year deal worth $110 million before the 2016 season, so he still has a chance to make good on this deal. Whatever happens in the future, he was definitely overpaid last season.
7. Joe Mauer, Twins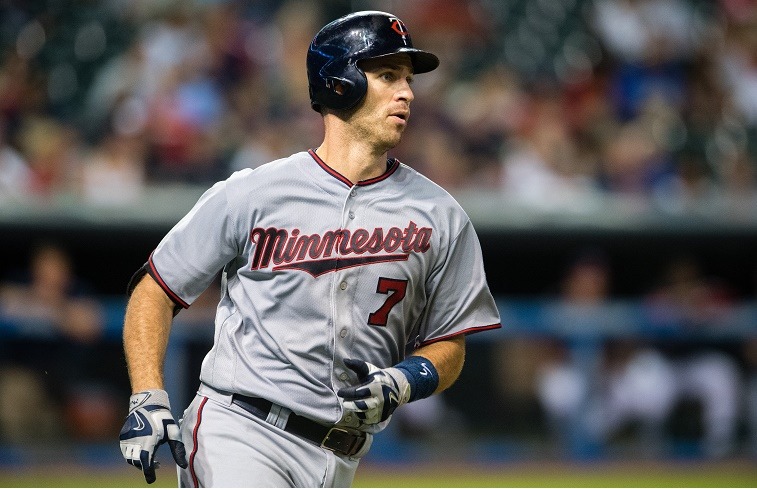 Want something positive to say about Joe Mauer in the sixth year of his $184 million contract? He's still got a knack for getting on base (.364). That's about it. He's become a .260 hitter who hits about 12 HR a year and plays below-average first base, so there is nothing to sugar-coat. For $23 million, the rebuilding Twins could do a lot better.
Baseball doesn't work that way, however.  Minnesota will continue paying him this inflated salary through the 2018 season. Maybe he'll impart his wisdom to the younger players and come up with a revival season next year. This season was a lost one for Mauer, and the sad part is everyone basically expects it. For old time's sake, we'll flash the numbers from his MVP season: .365 BA,  28 HR, 1.031 OPS (7.8 WAR).
8. Ryan Zimmerman, Nationals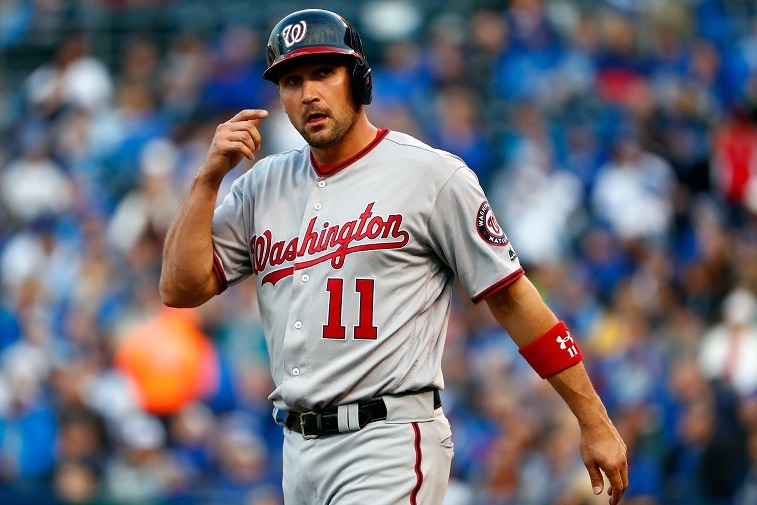 Among the highest paid MLB players, Ryan Zimmerman does not rank in the top 50, but $16.6 million per year until 2019 is not throwaway money, either. Since his $100 million deal kicked off in 2014, Zimmerman has put up one injury-plagued and mediocre campaign after another.
The 2016 season was no different. Zimmerman hit .218 with little power and a terrible (.272) on-base percentage. As protection for Bryce Harper, his performance early in the season was unacceptable. (To think, pundits wondered why Cubs manager Joe Maddon walked Harper so often facing the Nats.) Among position players with a minimum 350 plate appearances, Zimmerman ranked 229th of 232.
9. Felix Hernandez, Mariners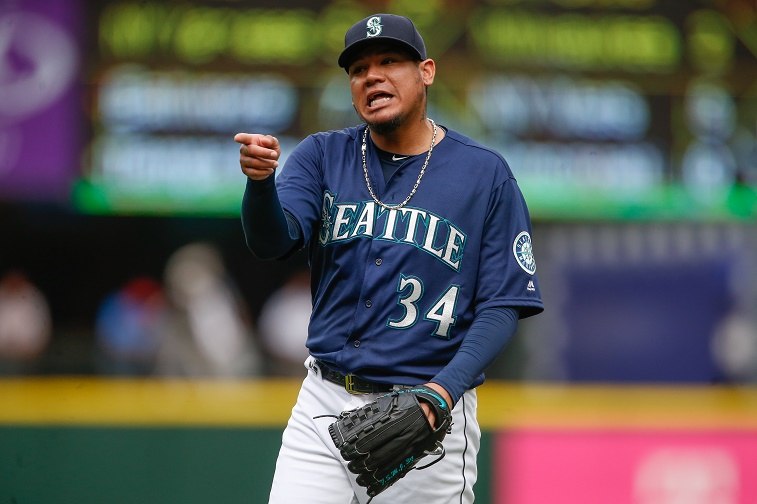 Though he was paid a princely $25 million for his services, Felix Hernandez was no king in 2016. The erstwhile Mariners ace featured a career worst ERA (3.61), FIP (4.64) and strikeout rate (7.22/9). It adds up to a 1.0 WAR, which does not even equal half his value (2.3 WAR) from the 12 starts he made in his rookie campaign of 2005.
The trend over the last few years is enough to concern Mariners fans, but he'll be on contract until at least 2019 at an average salary of $25 million per year. In the best-case scenario, Felix will learn how to do more with diminished stuff and control in the coming years. On the bright side, he'll enter 2017 at age 31.
10. Justin Upton, Tigers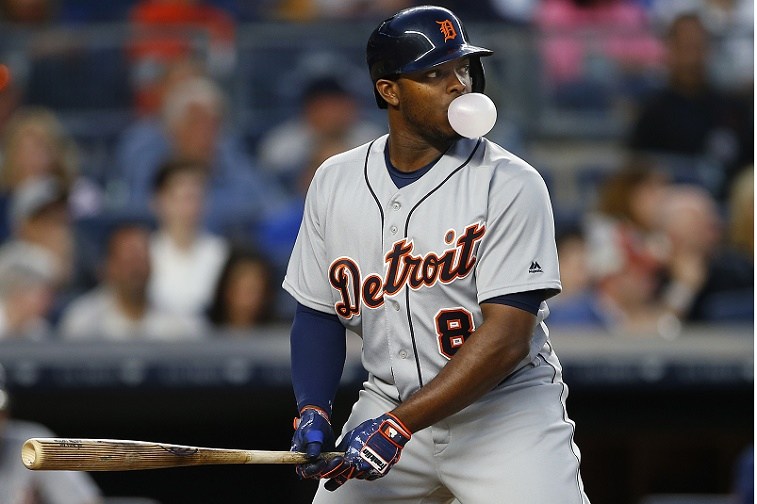 Though Justin Upton showed signs of life late in 2016, the Tigers slugger only had more than 10 extra-base hits once in a month and struck out a ton from wire to wire. Of 146 position players who qualified for the batting title, he ranked 113th in WAR, as much for his below-average defense as his career-worst .246 average and .775 OPS.
Needless to say, Tigers ownership expected much more for the $22.1 million it paid. In fact, the strategy of throwing money at Upton (six years at $133 million) and Zimmermann failed. The good moves — like trading Yoenis Cespedes for Rookie of the Year Michael Fulmer — hinted of better things than this.
11. Jacoby Ellsbury, Yankees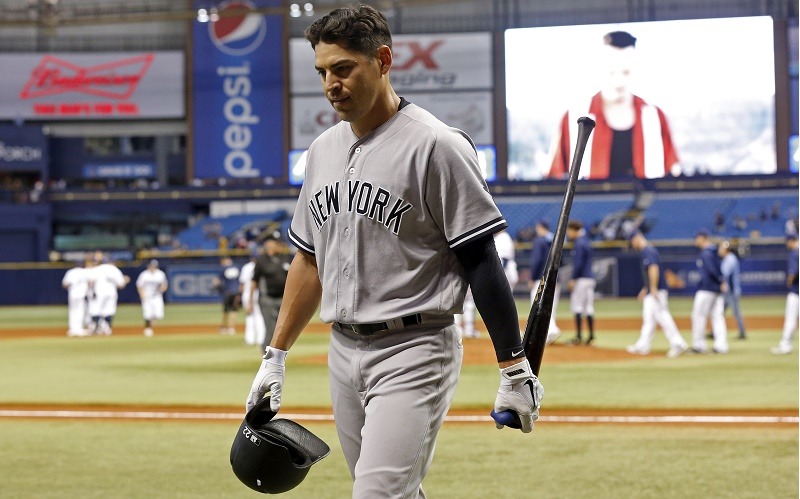 On a roster that got real old real fast in 2016, Jacoby Ellsbury mostly flew under the radar with his salary of $21.85 million and offensive skills in rapid decline. If people wanted to blame the Yankees for shortcomings, they pointed to A-Rod, Mark Teixeira, and Brian McCann, among others. Ellsbury, who hit .262 with virtually no power, got a pass.
The situation might change in the near future. As the Yankees continue shedding salary and getting younger, expect the criticism to rain down on the light-hitting center fielder. Critics would say he delivers more or less the same value (2.0 WAR) as Brett Gardner (2.4 WAR) at about $10 million more in salary per year — and they'd be right.
12. Matt Cain, Giants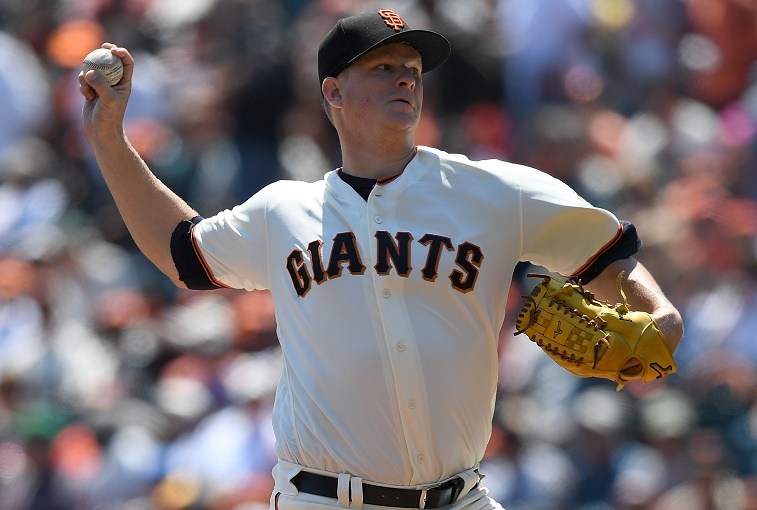 Like Mauer and Ryan Howard, Matt Cain will turn up on lists of the most overpaid baseball players until he retires. The formula is simple enough: He was good every year until his five-year, $127.5 million contract began. Since 2013, he's been average, bad, or worse, and it costs San Francisco $22.5 million every year to stomach the slide.
This season followed the same pattern. Of 157 starting pitchers who threw at least 80 innings, Cain ranked 149th with his 5.64 ERA and 0.0 WAR. He cannot be trusted even as a fifth starter at this point in his career, and he is only 32. The Giants will try once again in 2017, when Cain will throw his last season for the club by the Bay.
13. Anibal Sanchez, Tigers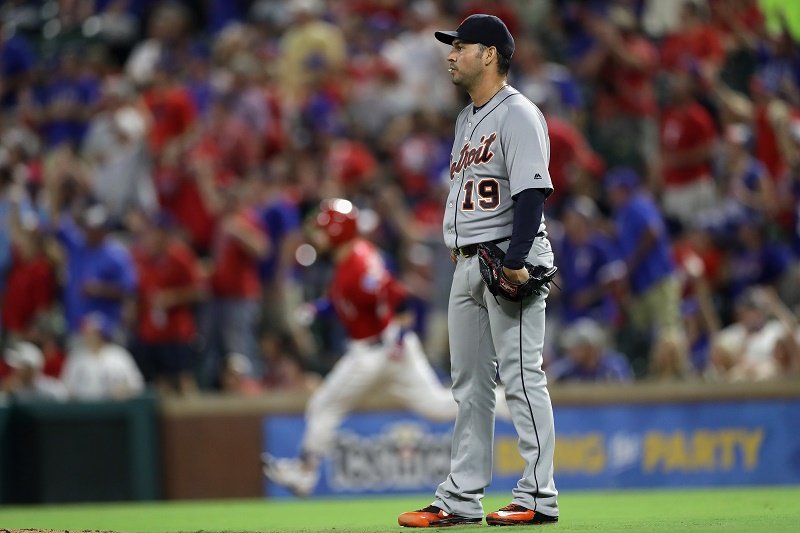 At the start of Anibal Sanchez's five-year ($85 million) deal with Detroit, it looked like the Tigers got a steal. The right-hander won the AL's ERA title with a 2.57 mark and delivered his career peak in value. However, his numbers dropped off considerably in 2014 before Sanchez became a lost case after 2015. In 2016, he went 7-13 with a 5.87 ERA and was banished to the bullpen by the end of the season. For $16.8 million in salary, that performance made him one of the game's most overpaid players.
14. Mark Teixeira, Yankees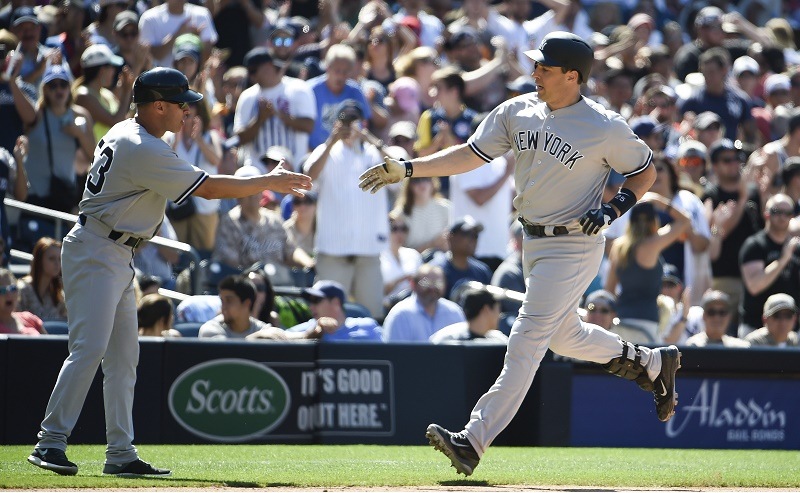 While the front half of Mark Teixeira's eight-year, $180 million deal went the way the Yankees hoped, the back half was marred by injury and decline. Only once in the final four years (2015) did Tex find the All-Star form from earlier in his career. By 2016, it was clear he could not handle the rigors of the game. He collected the $22.5 million owed to him by the Yankees but only managed 16 HR and 44 RBI in 116 games. It was the only season of his career when he posted a negative WAR.
15. Jered Weaver, Angels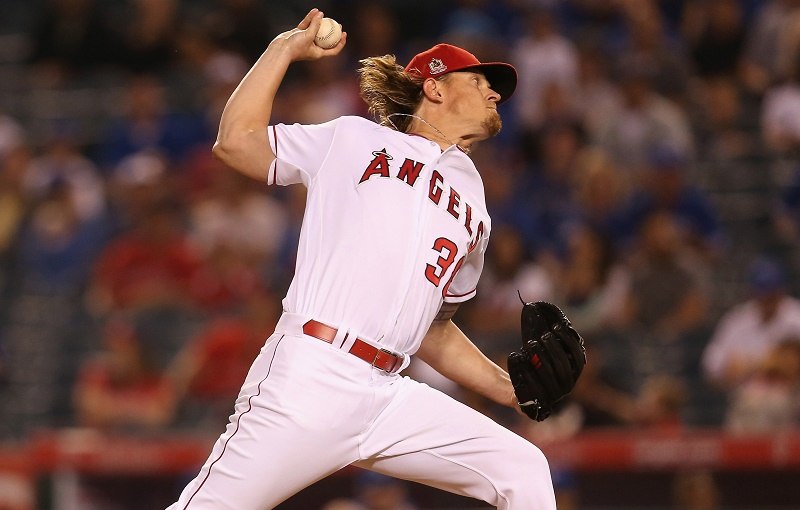 The best years of Jered Weaver's career came before his five-year, $85 million deal began. In the final year of the contract (2016), the right-hander posted a 5.06 ERA and negative (-0.2) WAR for a noncompetitive Angels club. You can't blame management for this one. Club officials signed him during his peak years to a deal that ended when Weaver was 33. He just stopped performing at a high level about halfway through.
Follow Eric on Twitter @EricSchaalNY
Statistics courtesy of Fangraphs and Baseball-Reference.