MLB: 4 Most Overrated Starting Pitchers
Starting pitching is a unique commodity in Major League Baseball. You need it, and plenty of it, to be able to win a championship. But when you don't have a strong roster, you can trade it for a bulk of promising players. The economics of baseball are extremely interesting, especially in relation to pitching. We've looked as some of the most underrated starting pitchers in the game, so let's turn our attention to the most overrated. Here are the five most overrated starting pitchers in baseball.
4. Michael Wacha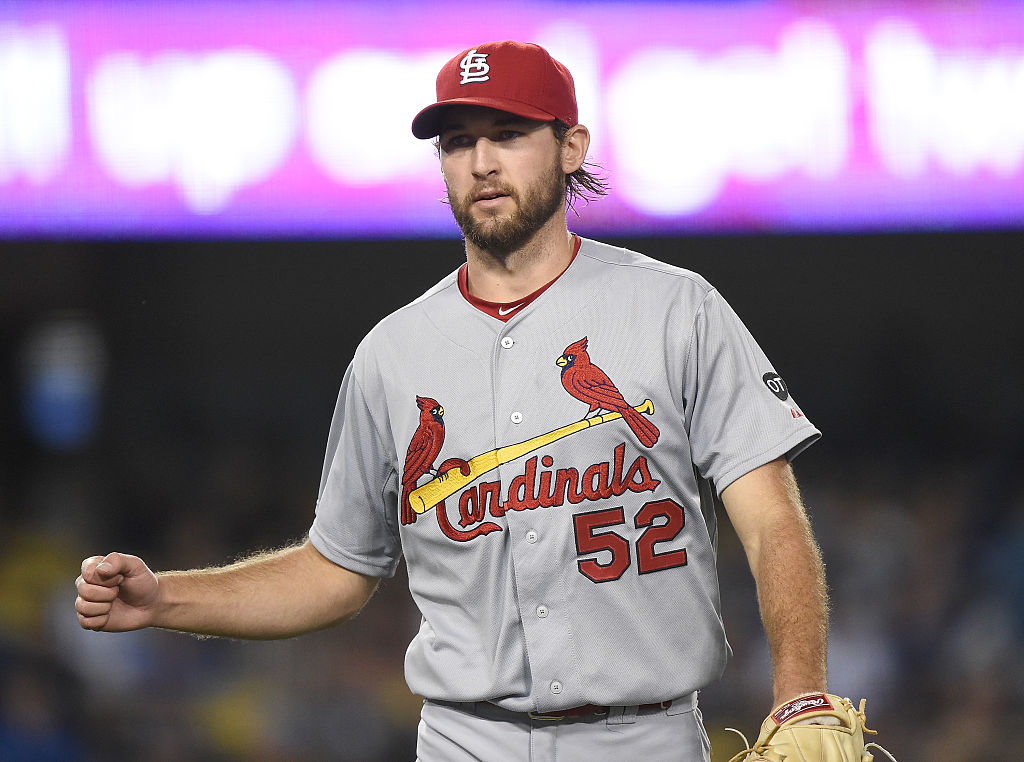 Michael Wacha came up with the Cardinals in 2013 and had a very, very hot stretch that helped carry his team through the postseason and into the World Series. In three starts between the NLDS against the Pittsburgh Pirates and the NLCS against the Los Angeles Dodgers, Wacha pitched 21 innings and allowed just one earned run.
However, in the World Series, the Red Sox were just the second team all season to have Wacha start against them a second time, and they pounded him for six runs in 3 2/3 innings in game six. On the bright side, the experience in the national spotlight allowed the young right-handed starter to be treated as a future ace, when he actually had some underlying problems.
Wacha has a strong, 95 mph fastball with a straight changeup, but few other quality pitches. He also battled a shoulder issue that caused him to miss a large chunk of the 2014 season. Since his outstanding rookie year, Wacha has been anything but an ace. In 69 starts, he has a 3.61 ERA in 403 2/3 innings with just 348 strikeouts, and he has a 4.37 ERA in 20 starts this season. He might be a fine pitcher to have in a starting rotation, but based on initial perceptions, Wacha has become one of the more overrated starters in the game.
3. Sonny Gray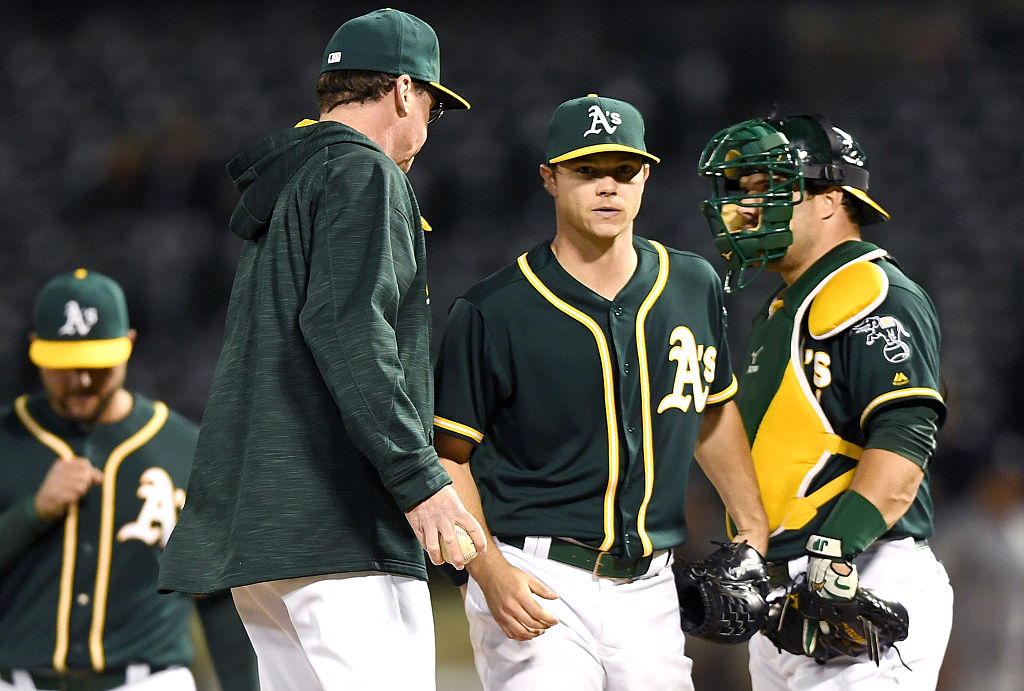 Sonny Gray, like Wacha, came up late in the 2013 season and set the world on fire with his excellent pitching for the Oakland A's. He posted a 2.67 ERA in 64 innings pitched and was a big part of the A's team that challenged the Kansas City Royals in the wild card game in 2014. The problem for the pitcher? He doesn't strike out many batters. He's had an issue in 2016 where he's allowed a ton of hits — his H/9 is up from 7.2 to 10.1 this season — and it's led to a 5.49 ERA in 18 starts.
Sometimes hits can be simply written off as bad luck, but when you are only striking out 7.1 batters per nine innings and you walk 3.4, you're setting yourself up for failure. People treated Gray like he was transforming into one of the best pitchers in the game, and it was understandable given his "baseball card numbers" the last couple of seasons. But his tendency to give up a lot of contact will make him susceptible to games, even seasons, like he's experienced this year.
2. James Shields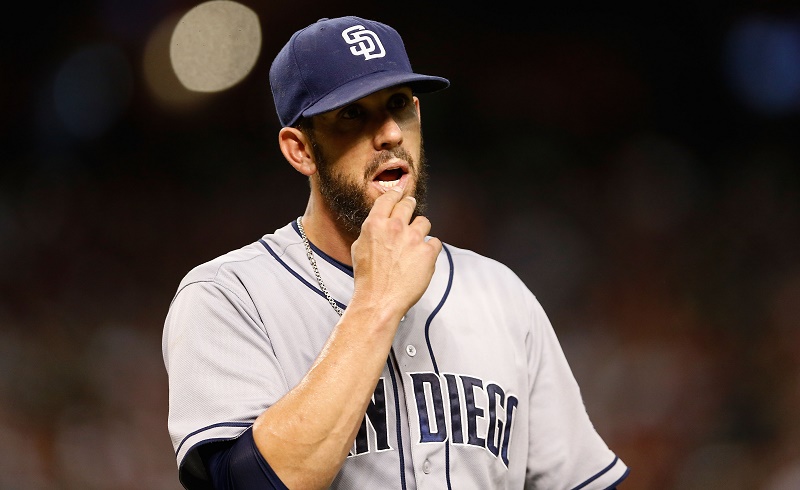 James Shields, affectionately known around the league as "Big Game James," has been nowhere near as good as his nickname suggests. The 34-year-old, now with the Chicago White Sox, has built quite the career on being a good starting pitcher — and there's nothing wrong with that. But for those who have treated Shields as one of the best starters in the game, his actual numbers are a bit startling.
Shields has had a few really good seasons, posting a 2.82 ERA in his only All-Star season back in 2011. He had two other very good years in 2013-2014, but overall he's probably the second or third starter on a good team, at best. Shields has a 3.81 ERA in his career and, despite his cool nickname, has a 5.46 ERA in playoff games.
Shields has seen his stats really regress this season, with a 6.00 ERA since being dealt to the White Sox. He's set to make a lot of money based on the contract he signed with the San Diego Padres prior to last season, but unfortunately his insane salary only helps his case for being one of the most overrated pitchers in baseball.
1. Jeff Samardzija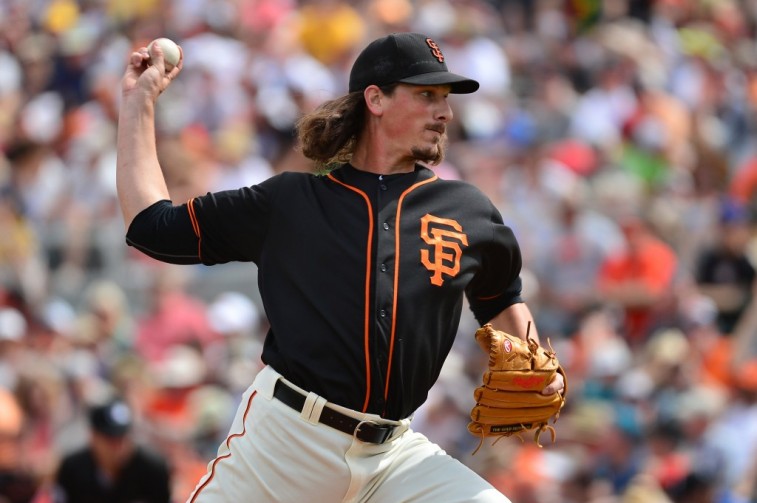 Jeff Samardzija was a big story when he was drafted by the Chicago Cubs back in 2007, but mostly for non-baseball reasons. Samardzija was a big-time wide receiver for the Notre Dame football program and most intelligent football observers had him as a sure-fire first-round draft pick. He chose baseball over football, however, and has remained in the spotlight because of that decision.
Samardzija made it up to the Cubs in 2008 and began starting full-time back in 2012. Despite a hard fastball and good slider — the kind of stuff of an ace — he has never been very consistent. Samardzija put together a nice season in 2014 and it appeared like he was finally meeting his ceiling, but that seemed to be the outlier in what has been a mediocre career as a starter.
Samardzija has 4.05 ERA since 2012, being traded by the Cubs to the A's, who dealt him to the White Sox, who let him leave as a free agent to sign a five-year, $90 million contract with the San Francisco Giants. The good news for the overrated pitcher? There's a pretty strong chance that because of the nature of the money in the game, Samardzija will end up with far more in career earnings from baseball than he ever would have earned in the NFL.
Follow Ryan on Twitter @RyanDavisBP
Statistics courtesy of ESPN.com and Baseball-Reference.com.