MLB: Pablo Sandoval Hits Rock Bottom in Boston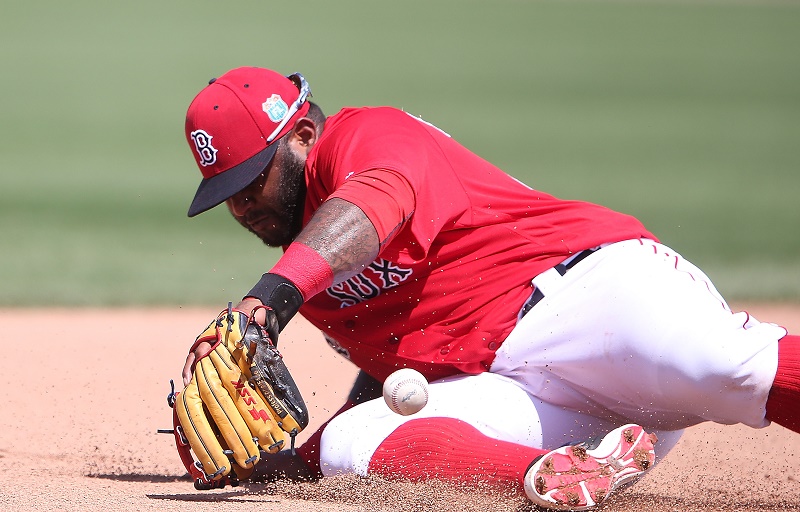 How bad has Pablo Sandoval's time been with the Red Sox? Moments have ranged from disappointing to downright embarrassing during his brief Boston tenure, but most involve him having a place (i.e., a starting role) on the team. According to reports from MLB sources, the situation has deteriorated well beyond that point. Between a failed trade attempt, his sudden dispatch to the disabled list, and the club's intention to keep him on the bench indefinitely, Sandoval has hit rock bottom.
Jeff Passan of Yahoo Sports detailed the latest round of dysfunction, which included the Panda's bizarre demotion from the Red Sox bench to the DL on April 13. Sources familiar with the club's operations told Yahoo that Boston responded abruptly to Sandoval's complaints of shoulder pain — the product of an awkward sleeping position, apparently — by depositing the Panda on the shelf for 15 days without so much as an MRI.
While this move keeps the underperforming third baseman out of the picture for a few weeks, the organization is sending a complete no-confidence vote to Sandoval in the second year of a five-year, $95 million deal. Boston already had an uphill battle finding a trade partner for the Panda at the nadir of his career. If he comes out of his temporary banishment with less confidence, the front office might have to consider eating his entire contract.
There is no guarantee he'll get a starting job unless Shaw gets mired in a slump and manager John Farrell has no other option available on the bench. Yahoo reports that the Red Sox plan on keeping Sandoval out of action until he loses weight or otherwise proves his value to the team.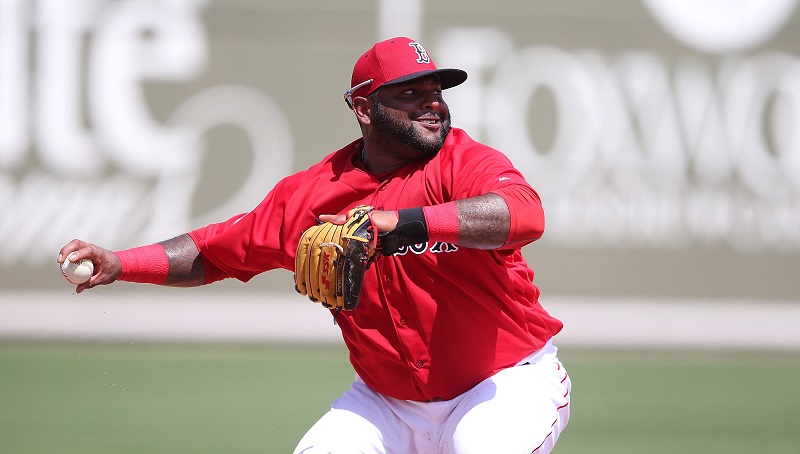 It would be an exaggeration to say this relationship was ever good. The first day Sandoval reported to Spring Training 2015 had the Boston press clowning the burly third baseman's first workout as "Fat Tuesday"; continued with a season in which Sandoval struggled in every facet of the game and was caught on Instagram in the middle of one contest; and carried over into 2016 Opening Day, when the Panda was benched in favor of Travis Shaw.
Sandoval's fall from grace has been sudden. Though he was not an elite player by the time he left San Francisco, he had career worsts in every meaningful statistic in 2015. His arrival at Red Sox camp this spring immediately led to public discussions about his weight and what impact the extra heft had on his game. By the time Sandoval made his fourth error in Grapefruit League action, Shaw's starting spot at third seemed assured for Opening Day.
The Red Sox have no easy way out here. With approximately $75 million owed to the Panda over the next four years, trading him for any player of value will be difficult even if Boston pays most of that outstanding salary. If they continue benching him, they make it impossible for Sandoval to get back into any decent form on the field. This contract looked bad when it began, but no one saw such imminent disaster ahead for a two-time All-Star at age 29.
Connect with Eric on Twitter @EricSchaalNY
Statistics courtesy of Baseball-Reference.com.