11 MLB Pitchers Who Threw 100 MPH or Faster in 2016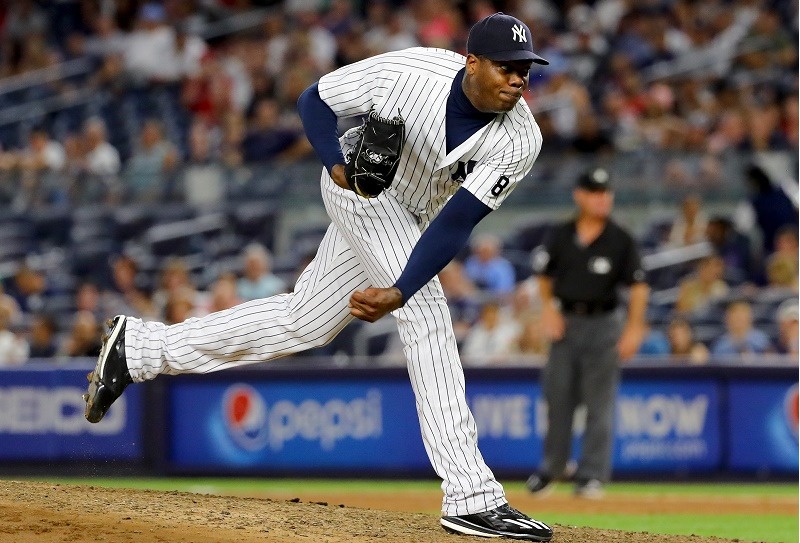 Does it seem like Major League Baseball pitchers are throwing harder than ever? While there were no radar guns on the field in 1916, it's safe to say starters were not averaging in the high 90s with their fastballs. Many planned on pitching the entire game, so there was every reason to save bullets for later innings.
One wild century later, no fewer than five starters qualifying for the ERA title averaged over 95.0 miles per hour with their fastball on July 19. Throw in relief pitchers and you can find a total of 37 pitchers throwing at least 95 on their average fastball, with 10 of them averaging 97 or better. If you're going for one inning, you may as well air it out.
To see the increase in the past 10 years alone, just go back to 2007, the first year of PITCHf/x records. That season, three qualified starters and 22 pitchers overall averaged over 95 miles per hour. Another 15 MLB pitchers hit these elite speeds some nine years later. Here are 11 pitchers who hit triple digits in 2016, including seven who topped 101 miles per hour. We rank pitchers in order of their fastest pitch of the year.
11. Jose Fernandez, Marlins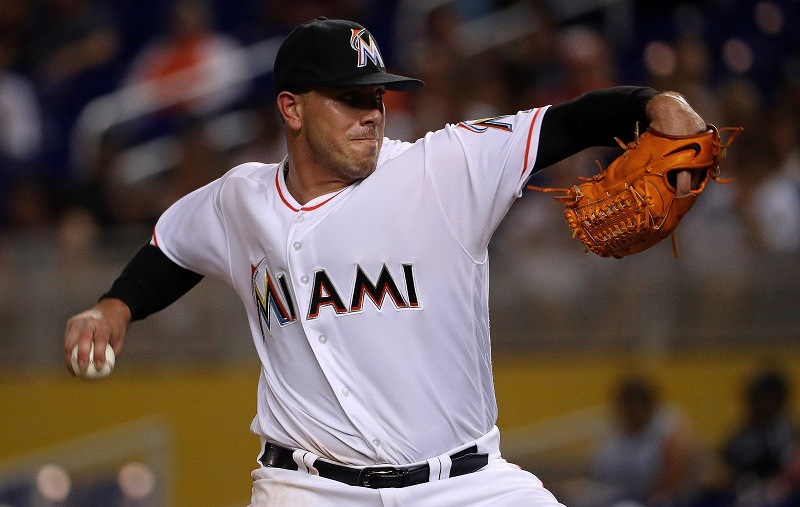 The late Jose Fernandez had posted a Cy Young-caliber season when he died in a boating accident in September 2016. It was his first full campaign since recovering from Tommy John surgery, and Fernandez's arm was in excellent condition. He hit 100.2 miles per hour with a four-seam fastball, which was the fastest pitch he ever threw in a big-league game.
10. Carlos Estevez, Rockies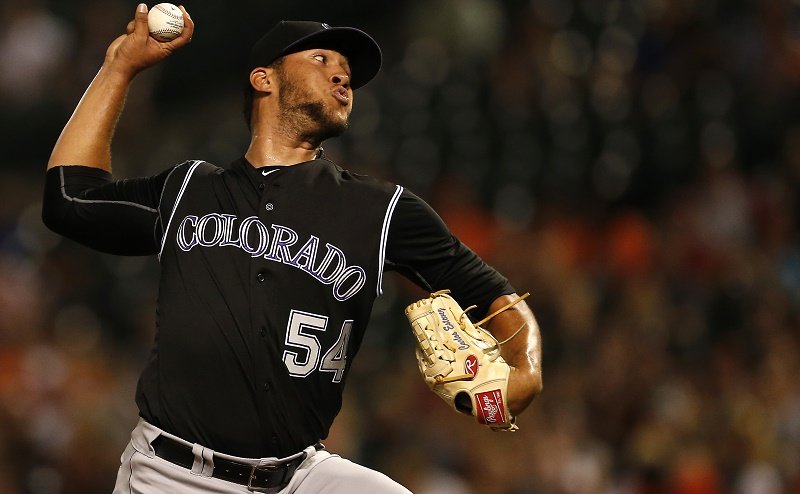 Rockies reliever Carlos Esteves is a mess when it comes to run prevention. The hard-throwing righty posted a 5.24 ERA in 55.0 IP for Colorado in his rookie season. Nonetheless, what the 22-year-old has that can't be taught is velocity. He averaged 98.7 miles per hour with his two-seam fastball and topped out at 100.4 miles per hour with his four-seamer.
9. Yordano Ventura, Royals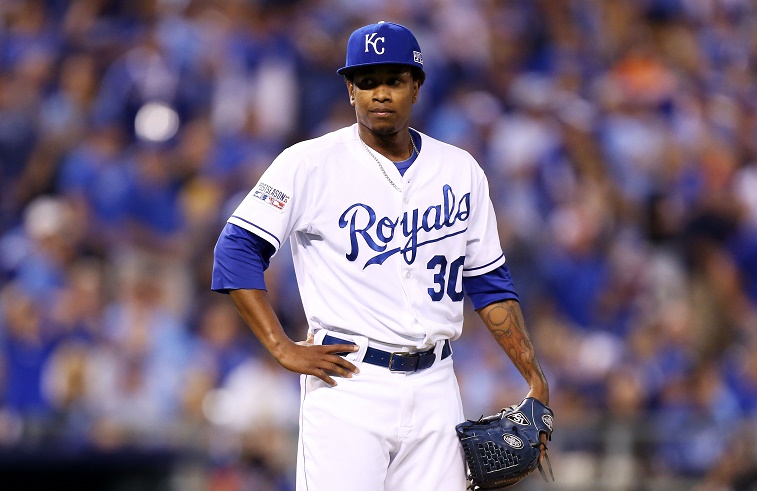 He may rank among the most hated men in the game, but Kansas City's Yordano Ventura also ranks among the highest in fastball velocity. Only two starters average a quicker heater than Ventura, who hit 96.3 with his two-seamer for all of 2016. His fastest pitch of the year, a four-seam fastball, clocked in at 100.5 miles per hour.
8. Carlos Martinez, Cardinals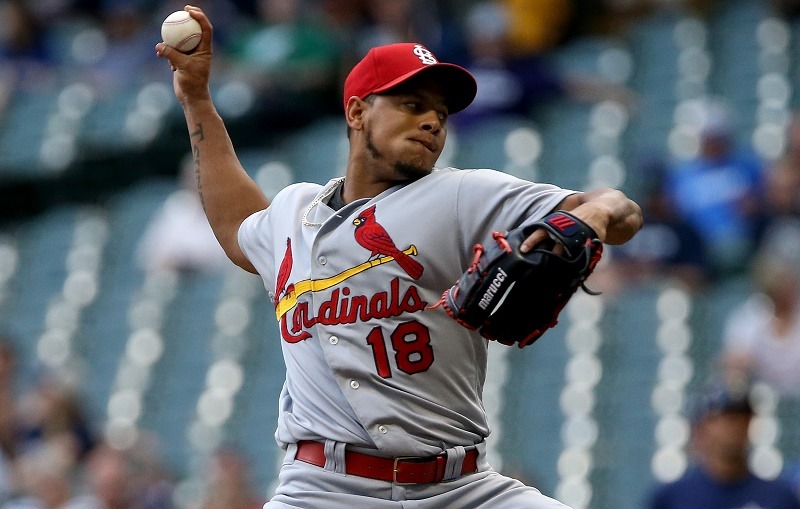 Among starting pitchers, only a certain Mets fire-baller can do better than 96.5 miles per hour, which is what Carlos Martinez averaged with his fastball in 2016. The Cardinals starter peaked at 100.9 miles per hour with a four-seamer at one point in the season. His best heater to date came in at 101.3 miles per hour during his rookie season.
7. Dellin Betances, Yankees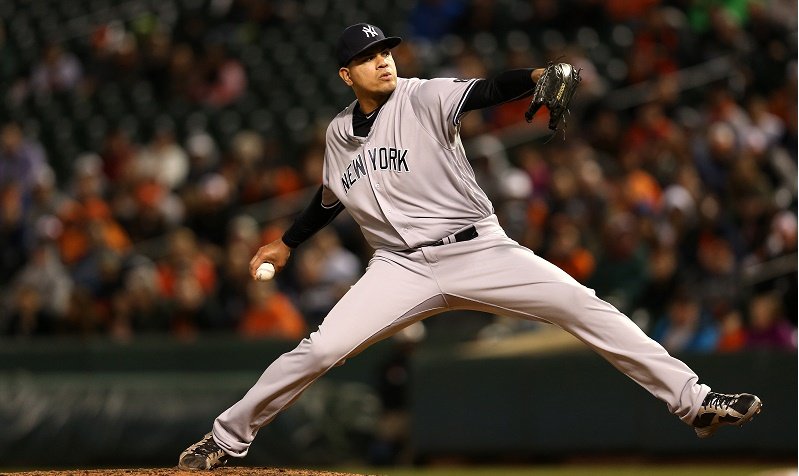 Dellin Betances is an uncommon weapon who attacks hitters not in the ninth inning but rather the sixth or seventh. In 2016, the Yankee reliever hit new highs in velocity with an average of 97.6 for his four-seam fastball and 97.7 with his cutter. Betances, an avid sports fan, can sometimes be seen checking out his velocity on the Yankee Stadium scoreboard after blowing one past a hitter. The right-hander threw his hardest fastball yet — clocked at 101.2 miles per hour — in the second half of the season.
6. Ken Giles, Astros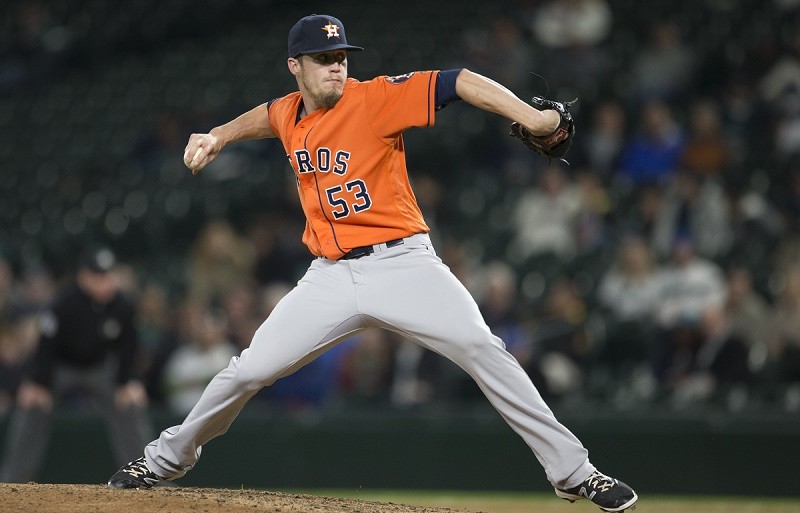 Houston reliever Ken Giles may have taken a step back in hits and home runs allowed in 2016, but he didn't lose anything on his velocity. Giles averaged 98.0 miles per hour with his two-seamer and 97.9 with his four-seam fastball on the season. He peaked at 101.0 with a four-seamer.
5. Noah Syndergaard, Mets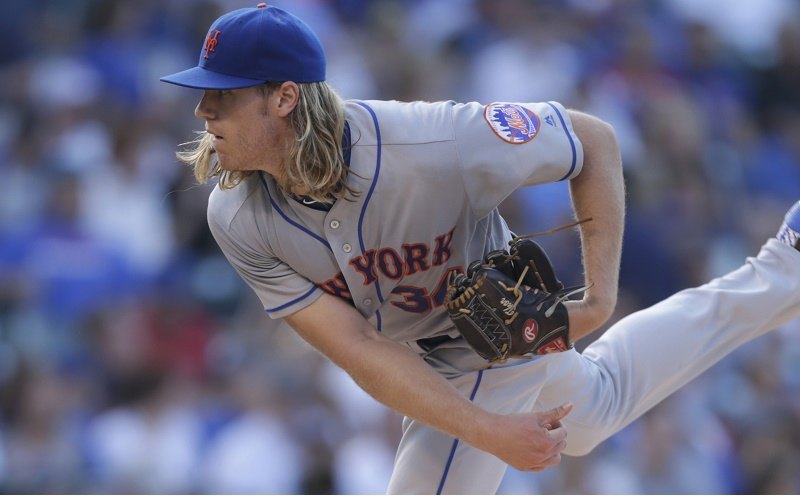 In a topsy-turvy season in Flushing, 23-year-old Noah Syndergaard became the ace of the New York Mets. Thor attacked hitters with the proverbial hammer of the gods: a fastball averaging 97.9 miles per hour, which was best among qualified starters. No one came close to the speed of Syndergaard's fastest sinker in 2016, which was clocked at 101.4. For the record, his fastest four-seamer was just a tick off that pace at 101.3 miles per hour.
4. Nathan Eovaldi, Yankees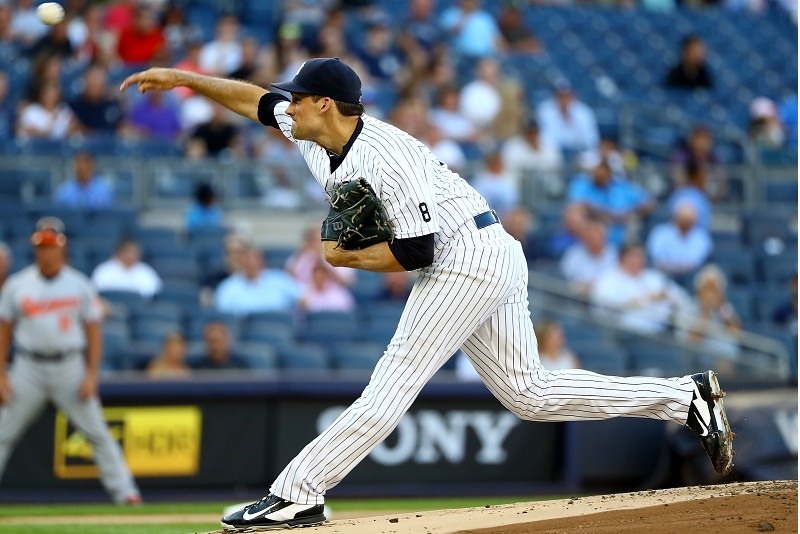 Nathan Eovaldi paced all Major League starters in 2015 with an average fastball velocity of 96.6 miles per hour. For the 2016 season, Eovaldi averaged 97.0 with his four-seamer and matched his career high with a fastball clocked at 101.6 miles per hour. The increase in velocity did not translate into success for Eovaldi, who after a poor campaign underwent Tommy John surgery to repair a torn elbow ligament.
3. Arquimedes Caminero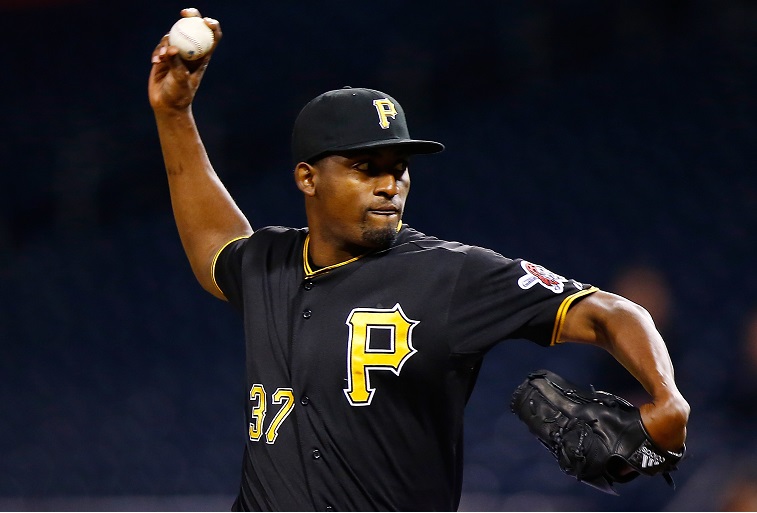 In his brief action as an MLB reliever, Arquimedes Caminero was never able to fully harness his heater. The 29-year-old pitcher maxed out at 102.0 with a four-seam fastball in 2016. That mark was the right-hander's best to date. Unfortunately, Caminero was wild and averaged 5.0 BB per 9. After playing on his third MLB team in four seasons, he went to Japan, where he will don the Yomiuri Giants uniform.
2. Mauricio Cabrera, Braves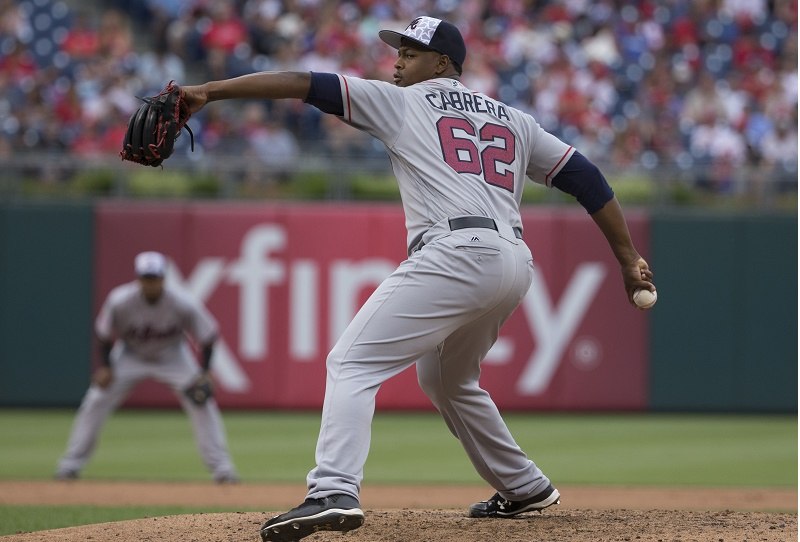 There are those who throw heat, and there are those who top 103 miles per hour on radar guns around the league. The latter category includes just two pitchers, one of whom is Braves reliever Mauricio Cabrera, a 22-year-old Dominican native who pitched his first season (38.1 IP) for Atlanta in 2016. Cabrera averaged 100.0 miles per hour with his fastball in that time and maxed out at 103.2 miles per hour — one of the fastest ever recorded in the PITCHf/x era.
1. Aroldis Chapman, Yankees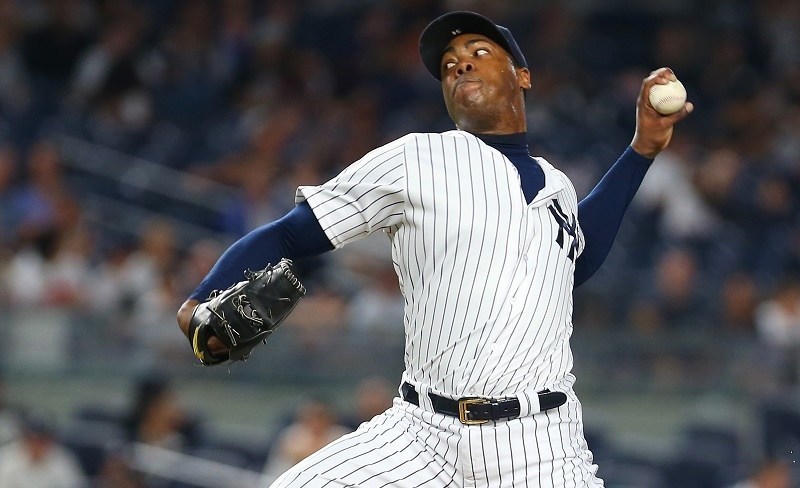 During the July 18 game at Yankee Stadium, Aroldis Chapman entered the game with a one-run lead and gave the fans their money's worth. The tall lefty threw the fastest pitch of the season, clocking in at 105.0 miles per hour. It was only a shade off his best mark — a pitch thrown at 105.1 miles per hour, according to PITCHf/x  — that is also the record for fastest pitch of the era.
Connect with Eric on Twitter @EricSchaalNY
Statistics courtesy of Fangraphs.com.