4 Great MLB Players Who Attended Ivy League Schools
No offense to Hall of Famer Greg Maddux, but he earned his nickname "The Professor" from his mastery of pitching, not actual academic achievement. In fact, the younger of the Maddux brothers (elder brother Mike was drafted in 1982) didn't receive much in the way of college scholarships, so he went from high school into the major league draft where he was selected by the Chicago Cubs. Electing college over a pro career is a dicey one for a star-struck high school phenom. Selecting between instant fame and fortune versus a college education is a tightrope walk without much padding below.
Recalling the scene from the film Moneyball, when Billy Beane (played by Brad Pitt) has to choose between a scholarship to Stanford and the MLB draft… As a position player, Beane quickly learned, his choice was not the right one. Over the course of many seasons, a number of standout college players have made their mark on the game, from Kris Bryant and Curtis Granderson to Hall of Famers Barry Larkin and the late Tony Gwynn.
At the upper echelon of education, there are a handful of current MLB players who not only decided to put their pro careers on hold to attend college, but went the extra academic mile and attended Ivy League schools. Ivy Leaguers who hail from Brown, Penn, Harvard, Dartmouth, Princeton, Yale, and Columbia have a lot to live up to as athletes given they follow in the footsteps of one of the game's greatest, Columbia's Lou Gehrig. While we're at it, former Mets hurler and current broadcaster, Ron Darling (Yale), is no slouch. These are four MLB players who attended Ivy League schools.
1. Chris Young, Princeton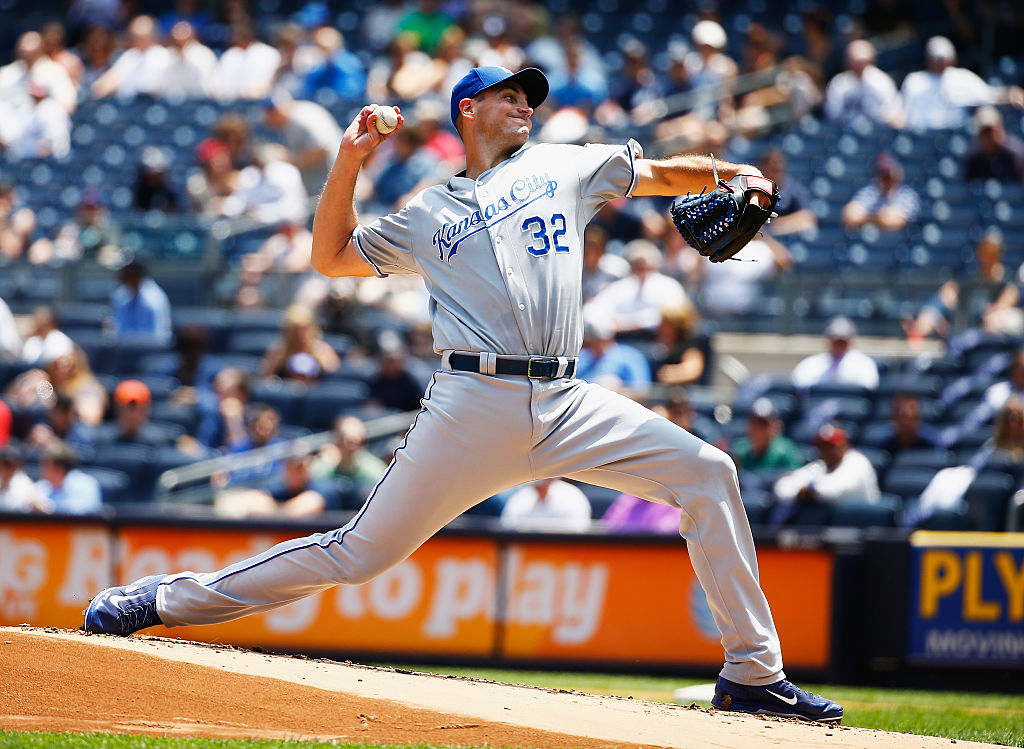 The 6-foot-10 Dallas native chose Princeton for more than its baseball program; Young was a star basketball player, too. At Princeton, Young was All-Ivy in both sports and was drafted by both the Pittsburgh Pirates and the Sacramento Kings. Young chose the Bucs as they let him finish his classwork while playing in the minor leagues. Despite his height, Young, currently with the Royals, has been more of a finesse pitcher than a power arm. He relies on his height to throw the ball on a downward plane which provides him an advantage from atop the mount.
A travelin' man for sure, Young has played with Texas, San Diego, New York Mets, and Seattle before joining the Royals. At age 37, Young is 79-66 with a respectable 3.85 ERA. The Princeton grad also has a good strikeout to walk ratio with 1.022 K-s to 480 walks. It should also be noted that Young's wife, Elizabeth Patrick, is the granddaughter of Lester Patrick, as in the NFL's Patrick Division and Lester Patrick Trophy.
2. Kyle Hendricks, Dartmouth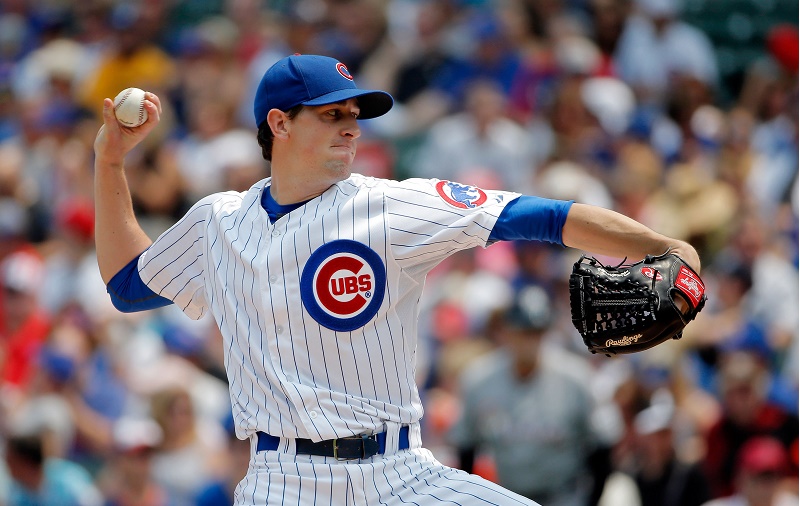 A somewhat surprise mainstay in the Chicago Cubs starting rotation, Kyle Hendricks was a two-sport star at Capistrano Valley High School, excelling in baseball and golf. More devoted to baseball, Hendricks grew up working out with former Angels pitcher Clyde Wright to prepare him for a career in the majors. Instead of going right into the majors (he was drafted by the Angles in the 39th round of the '08 draft), Hendricks instead chose to go to Dartmouth, moving from warm SoCal to chilly New Hampshire.
The Texas Rangers drafted him in the eighth round of the 2011 draft, but he was traded to the Cubs in a deal that sent Ryan Dempster to Texas. In 2013, Hendricks was the Cubs Minor League Pitcher of the Year. Armed with a Bachelor's Degree in Economics from Dartmouth, he can put off his need to rely on his college sheepskin for a while; in two-plus seasons, Hendricks is 26-16 with a 3.04 ERA. The right hander does not throw especially hard, but his career 1.098 WHIP speaks to his masterful control.
3. Ryan Lavarnway, Yale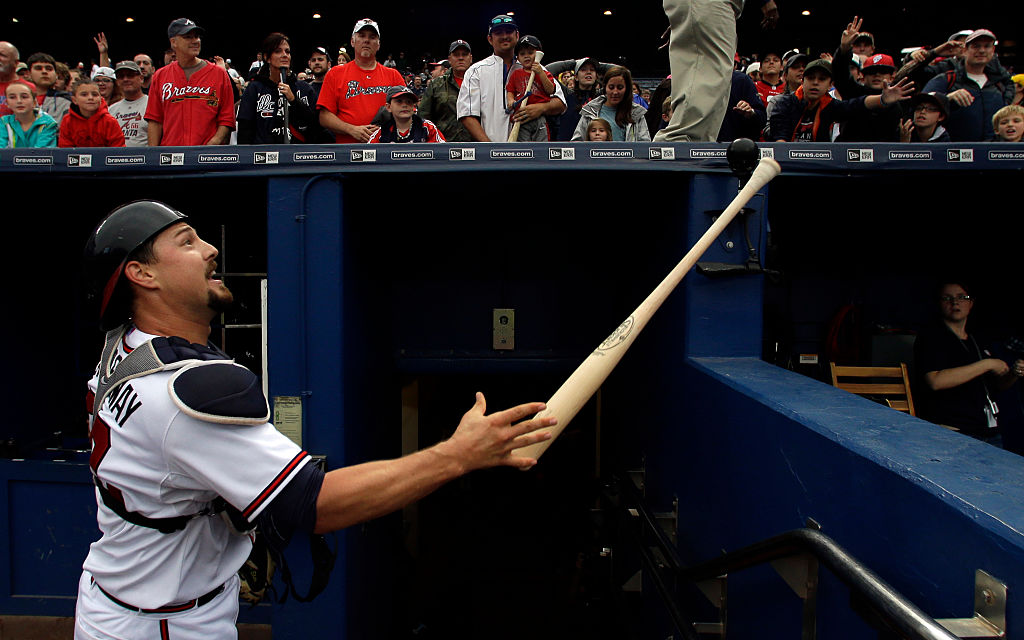 Catcher/DH Ryan Lavarnway, currently playing for the Fisher Cats in the Blue Jays farm system, was drafted by the Red Sox in the sixth round of the 2008 draft after setting all sorts of Ivy League records while playing for the Yale Bulldogs (as a philosophy major) including most homers in a college career (33). A native of Burbank, Calif., Lavarnway was called up to the Red Sox at the tail end of the 2011 season. After his initial call-up, the former Yale star was up and down between the big club and the minors.
While laying for Boston, though, he did tie a record of four passed balls in one inning while catching knuckleballer Steve Wright. Since 2015, Lavarnway has played for the Orioles who then put him on waivers where he was claimed by the Cubs, who put him on waivers a short time thereafter. In May 2016, he signed a minor league contract with the Blue Jays where he is batting .291 between AAA and AA.
4. Ross Ohlendorf, Princeton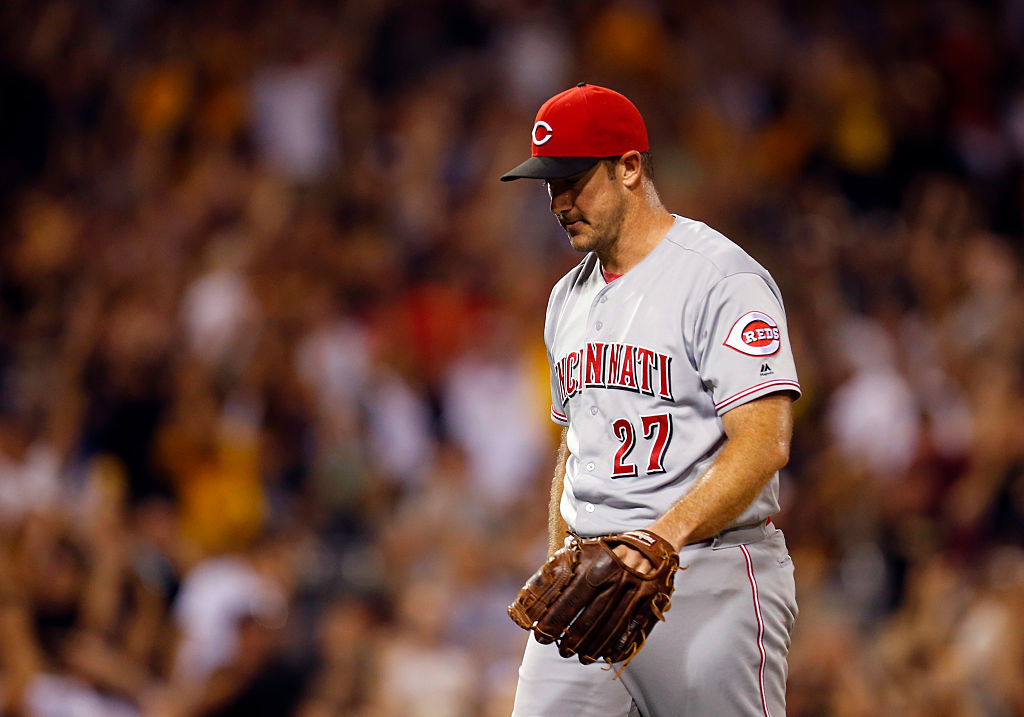 Austin native Ross Ohlendorf was a two-sport star in high school before attending Princeton University where he majored in Operations Research and Financial Engineering. In his first year with the Tigers, he was Ivy League Rookie of the Year. Graduating with a degree in 2006, Ohlendorf has more than pitching skill going for him; his senior thesis looked at advanced sabermetrics and was called Investing in Prospects: A Look at the Financial Successes of Major League Baseball Rule IV Drafts from 1989 to 1993. 
Ohlendorf was selected by the Diamondbacks in the fourth round of the 2004 draft, but never played for Arizona, instead being traded to the New York Yankees as part of the deal that sent Randy Johnson to the big Apple. The well-traveled Texan has played for the Pirates, Padres, Nationals, and Rangers before his current stint with the Cincinnati Reds. Possessor of a funky, old-time delivery, Ohlendorf has a career record of 30-41 with an ERA of 4.81. In his nine seasons, he has earned more than $3 million to date, so he has yet to call on his advanced degree to put food on the table.
Statistics courtesy of ESPN and Baseball-Reference.