6 MLB Players With the Weirdest Off-Field Injuries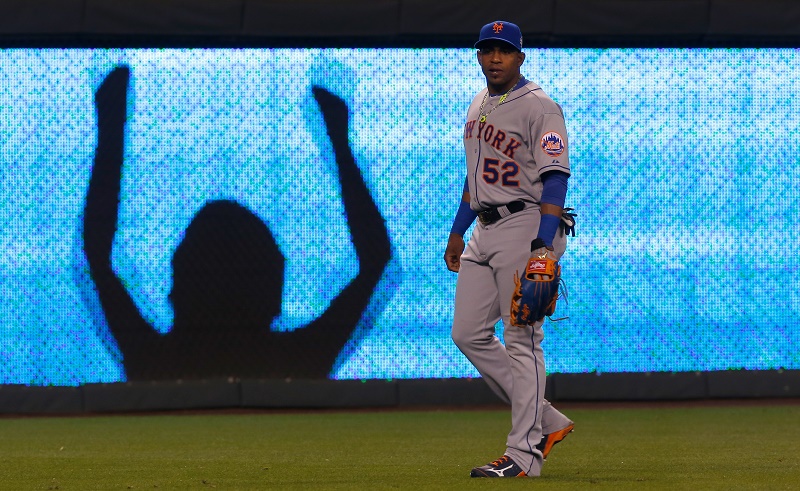 It seems like not a year goes by in Major League Baseball where we don't hear about a player suffering from an odd, non-baseball related injury. In 2016, Yoenis Cespedes of the New York Mets had to go on the disabled list after a vigorous round of golf. While the team maintains that golf did not cause his quad injury, they also weren't shy about asking him to cool it a bit. It doesn't matter where the setback occurred, really; all that matters is that it put a damper in the Mets' World Series plans. Here are a few other instances where players experienced non-baseball injuries.
1. Clint Barmes
In 2005, shortstop Clint Barmes' rookie year, he sustained a broken collarbone when he slipped and fell. Originally, the story was that he was carrying groceries when the injury occurred, but he later disclosed that it was actually a package of deer meat he had received from his teammate Todd Helton. There were rumors that it might've happened in an ATV accident, but that was refuted by Helton, who corroborated Barmes' story about the deer meat. The injury kept him out for nearly three months and put a major damper on his Rookie of the Year campaign.
2. Glenallen Hill
This is one of the more legendary stories of baseball players getting hurt outside of the ballpark. Back in 1990, outfielder Glenallen Hill awakened on his couch in a daze, not knowing where he had sustained some nasty cuts and bruises on his arms and legs. He had been taking a nap, and in the midst of his dreams had a nightmare about being chased by spiders. Hill, an arachnophobe, ran across the room in his sleep, bumped into a wall, and fell through a glass table. The incident happened in July and caused him to be placed on the disabled list.
3. Sammy Sosa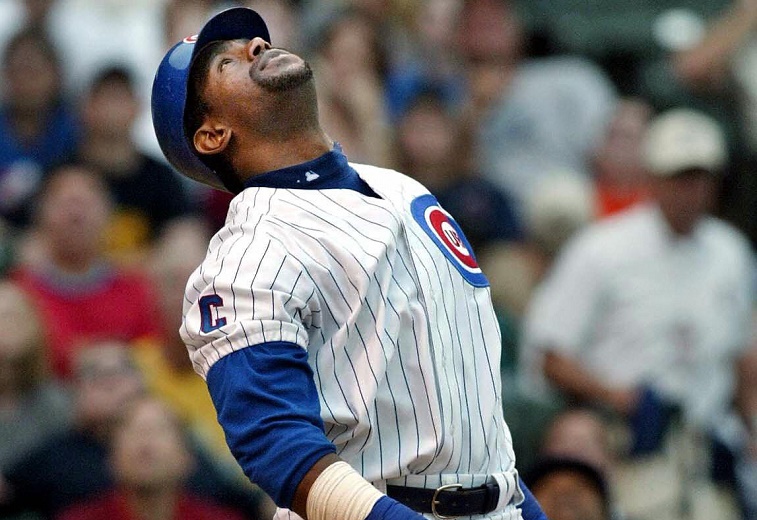 Back in 2004, the Cubs and outfielder Sammy Sosa were heading toward an inevitable breakup. Sosa meant a ton to the franchise during the dark days of the mid-to-late-'90s, but Cubs fans had a taste of winning and they were no longer satisfied with just coming to the park to see if Sosa would hit a homer. The 35-year-old was hitting a respectable .291/.385/.590 in mid-May when he had to go on the disabled list for sneezing so hard he threw out his back. He returned a month later, but he was never the same again. Sosa hit just .238/.311/.488 in his final 91 games in a Cubs uniform.
4. Carl Pavano
We've all had little injuries from the mundane tasks involved with everyday life. But we aren't all professional baseball players. Carl Pavano, a starting pitcher who struggled with staying healthy late in his career, had a mundane injury occur to him in the 2013 offseason. Pavano was shoveling snow outside his home, slipped, and fell onto the handle of the shovel, which hit him in the abdomen.
He thought he was fine, but several days later Pavano had to be rushed to the hospital with massive internal bleeding. He had a lacerated spleen and a collapsed lung. Although he was 36 and may never have played again anyway, the fall in his driveway sealed the deal.
5. Marty Cordova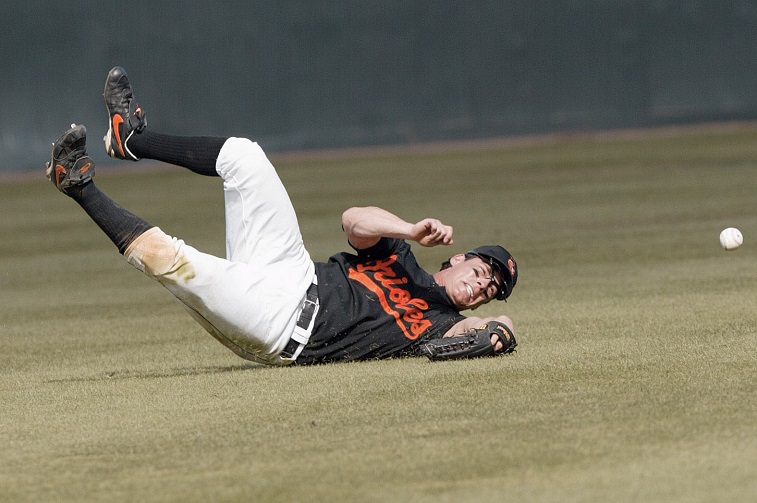 Back in 2002, Orioles outfielder Marty Cordova had to sit out a few games with an embarrassing issue. It's hard to even call it an injury… After falling asleep in a tanning bed, Cordova was so sunburnt that doctors advised him to sit out some games and stay away from direct sunlight. He was able to return to the field within a week's time, making the whole thing a rather minor issue in an otherwise forgettable baseball season in Baltimore. But he still gets to be immortalized on the list of non-baseball related injuries.
6. Koyie Hill
Speaking of offseason injuries that occurred while doing things baseball players could afford to pay others to do, catcher Koyie Hill had a painful injury that nearly ended his career. Despite getting paid large sums of money for having the ability to catch and throw a baseball, Hill also liked to dabble in woodworking.
In November of 2007, though, an accident with a table saw resulted in Hill losing three fingers and a thumb on his throwing hand. Remarkably, they were able to be reattached at the hospital and he was back in a uniform the next season. But he went through a long and painful process of re-learning how to use his hand. Once he mused that he'd probably simply have his digits surgically removed once his playing career was over.
Statistics courtesy of ESPN and Baseball-Reference.