10 MLB Players Who Could Become First-Time All-Stars in 2019
Voting is currently underway for the 2019 MLB All-Star game, and you can expect the usual suspects, such as the Angels' Mike Trout and the Brewers' Christian Yelich to make the cut again this year. But every season also has some MLB players who make the All-Star team for the first time, and this season doesn't look like it will be any different. Here's are some players who could be playing in the All-Star Game for the first time.

Pete Alonso, 1B, New York Mets
We've written about Pete Alonso before, and for good reason. Despite barely making the team out of spring training, he is a leading candidate for National League Rookie of the Year. The newcomer hit an amazing 22 home runs in his first 66 games, averaging almost a home run in every 10 at-bats. He deserves a spot on the NL roster in Cleveland, and he should also get an invite to the Home Run Derby, which he wants to participate in.

Josh Bell, 1B, Pittsburgh Pirates
Josh Bell is in his third full season in the majors and on pace to set career highs in several categories. He's hitting .324 with 18 home runs and 60 RBIs in 65 games. He's coming off a down year in which he hit 12 homers and 62 RBIs in 148 games in 2018. Bell is also one of the hardest hitters in the game, making him another ideal candidate for the Home Run Derby.

Luis Castillo, SP, Cincinnati Reds
Luis Castillo not only has a shot at joining other MLB players as a first-time All-Star, but he is making a case to earn the National League Cy Young award this season. He's been one of the few bright spots for the Reds this year, going 6-1 with a 2.20 ERA and 96 strikeouts in 14 starts. He may not get to start the All-Star game because he's not a household name, but he should make the roster and get a chance to pitch in relief.

Matt Chapman, 3B, Oakland Athletics
Matt Chapman showed some potential last season in his first full season in the majors, hitting .274 with 24 home runs. Through his first 67 games of 2019, his average is down to .253, but he's showing more power with 16 homers.

Joey Gallo, OF, Texas Rangers
Joey Gallo is infamous for being mainly a power hitter with a low average; in the last two seasons, he had 81 home runs but hit under .210. He's maintaining his power numbers this season, with 17 homers in 50 games, but his average has shot up to .276, 70 points better than his .206 last season.

Ken Giles, RP, Toronto Blue Jays
The flamethrowing Ken Giles is a bit of a reclamation project this season. He had a 4.65 ERA last season with the Astros and Blue Jays, who he was traded to at the deadline, but he has been one of the best closers in the majors to date this season. His ERA is down to 1.08 in 25 appearances, and he has 42 strikeouts in 25 innings.

Austin Meadows, OF, Tampa Bay Rays
Like Giles, Austin Meadows left a team via trade last season. He went from the Pirates to the Rays in the deal that sent pitcher Chris Archer in the other direction. Meadows is making a good impression in his first full season in Tampa. Despite battling a foot injury, he's hitting .333 with 12 home runs in 49 games for a team that is in the thick of things in the AL playoff race.

Mike Minor, SP, Texas Rangers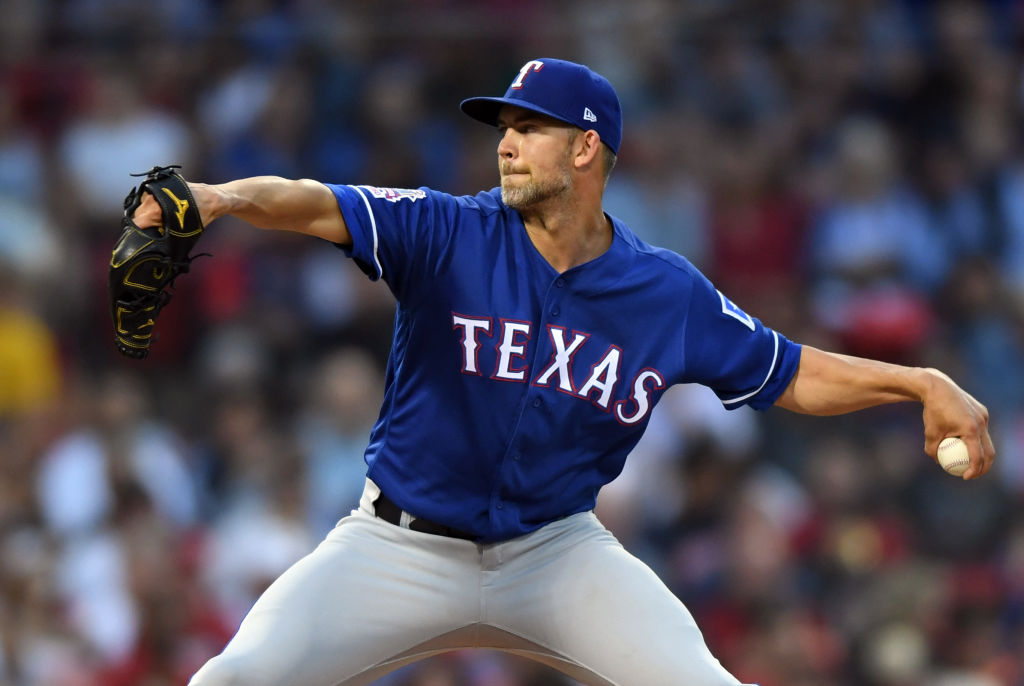 The MLB players who could be debut All-Stars isn't limited to young players, and Mike Minor is proof of that. He's a veteran who hasn't been a top-of-the-line starter in his career, but he's having a career year in his second season with the Rangers.

Through 14 starts, the 31-year-old hurler has a 2.52 ERA with 93 strikeouts in 89.1 innings for a Rangers team that is exceeding expectations.

Chris Paddack, SP, San Diego Padres
Chris Paddack could give Alonso some competition in the NL Rookie of the Year race. If the Padres don't keep shuttling him between the major and minors, that is. Through his first 12 starts, Paddack posted a 3.15 ERA and an impressive 0.93 WHIP. He has also struck out 72 hitters in 65.2 innings.

Jorge Polanco, SS, Minnesota Twins
Jorge Polanco is less of a power hitter than the other position players on this list, with 10 homers in 63 games, but he is near the top of the league with a .339 average. Given his breakout season and the Twins' surprising start, Polanco seems destined to join the best MLB players at the 2019 All-Star game.