Why MLB Players Love and Hate Bat Flipping
One of baseball's most exciting plays is the home run. One way in which many players celebrate a home run is to flip their bat, which is the act of throwing their bat over their head so that it rotates (or flips) in the air. When Tim Anderson of the Chicago White Sox hit his 50th career home run against the Kansas City Royals in April 2019, he took his time, flipped it with extra emphasis, and began his home run trot. In his next at-bat, he was hit by a pitch. That caused a bench-clearing brawl that resulted in multiple suspensions. The event ignited a debate among baseball fans and media alike: Is bat flipping a breach of baseball's unwritten rules? If a player flips his bat, is he showing up the pitcher? Should pitchers be free to retaliate or is that blowing the issue out of proportion?
To get a better understanding of this debate, let's take a look back at the history of bat flipping and see what MLB players have to say about the issue, both in favor of and against it.

The history of bat flipping
The first case of controversial bat flipping was documented by a 2015 piece by Vice on the history of the celebration.

Then-rookie second baseman Jimmy Rollins of the Philadelphia Phillies hit a home run off St. Louis Cardinals reliever Steve Kline in 2001. As pitchers are wont to do, Kline took serious offense to the display.

Seattle Mariners' second baseman Bret Boone continued to popularize the practice the following season, flipping his bat after hitting a home run off reliever Todd Jones. Bat flipping continued to grow from there.

Two famous flippers
There are two bat flippers who gained more notoriety than most others:

Jose Bautista, then with the Toronto Blue Jays, made headlines with an epic bat flip in Game 5 of the 2015 American League Division Series against the Texas Rangers. The two teams engaged in an epic brawl the following season, and it ignited the discussion surrounding bat flipping in recent years.
Bryce Harper, the former Nationals and current Phillies slugger, is well known for his rather demonstrative bat flips. They've become so common that nowadays, no one seems to mind or notice.
The argument for bat flipping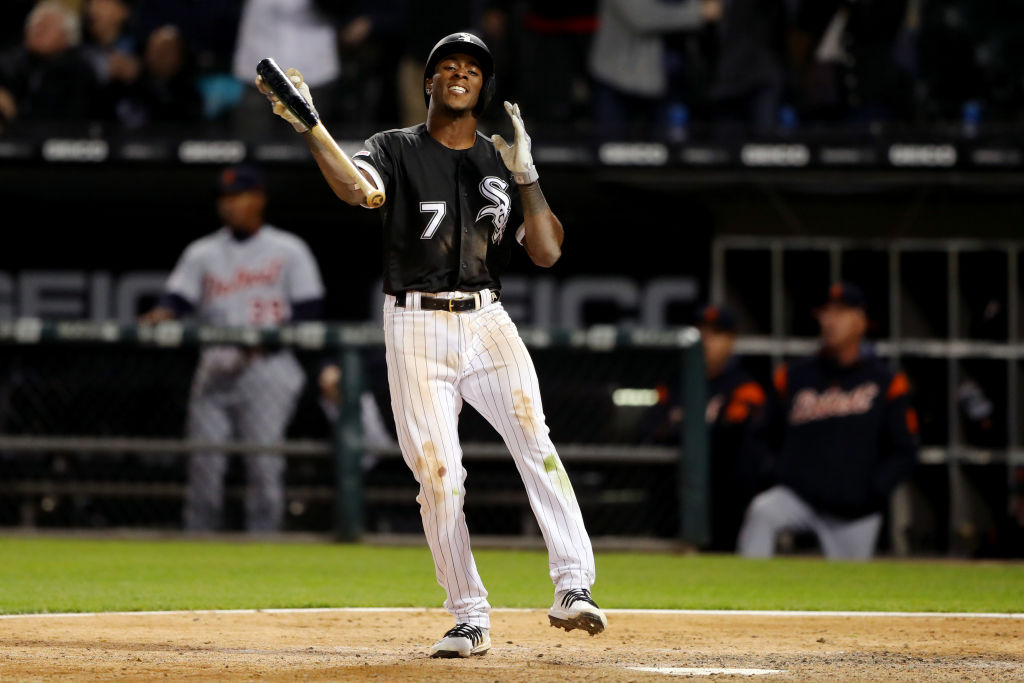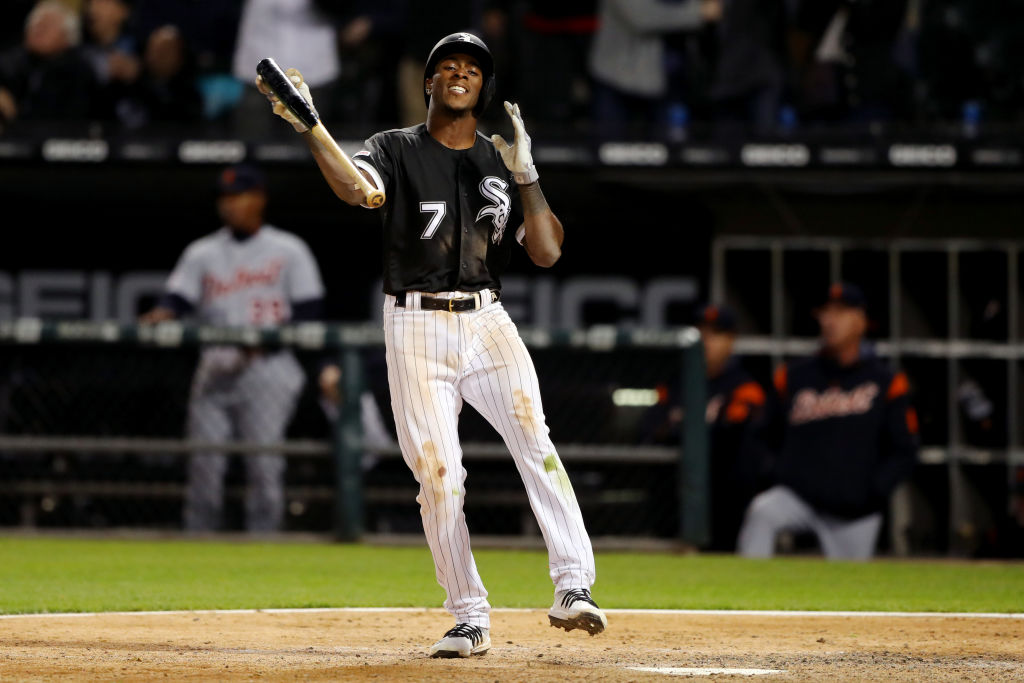 Many players are in favor of bat flipping, seeing it as another form of celebration and not necessarily an attempt by the hitter to show up or embarrass the pitcher.
Another argument those in favor of it make? If you don't like it, stop it before it starts. If a pitcher has a problem with how a player celebrates, then they can stop them by not letting them hit a home run. Take this tweet from Reds' pitcher Amir Garrett, for example:

"I feel like a lot of baseball players couldn't survive playing another sport. Why do people get mad for bat flips? Your feelings hurt? Lol imagine somebody dunking on you and talking mess right in your face. You just gotta get even.."
The argument against bat flipping
Other players believe flipping is an affront to sportsmanship, seeing it as another violation of baseball's unwritten rules. Anderson certainly paid for his action, getting hit and then being suspended for his conduct after the benches cleared.

Some players see bat flipping as too much celebration. In a tweet following Anderson's incident, Blue Jays outfielder Randal Grichuk tweeted, "Guys are getting a little excessive on pimping HRs, on meaningless HRs too. Act like you have done it before, one time."

On one side, there will always be players who carry an old school mindset and support playing the game the way it has always been played. On the other, there will be players who celebrate the freedom of expression, including celebrating in unconventional ways that may not have been supported in the past.

The bottom line is that if pitchers don't want to see any bat flips on their watch, the best remedy is to get them out before they hit a home run.