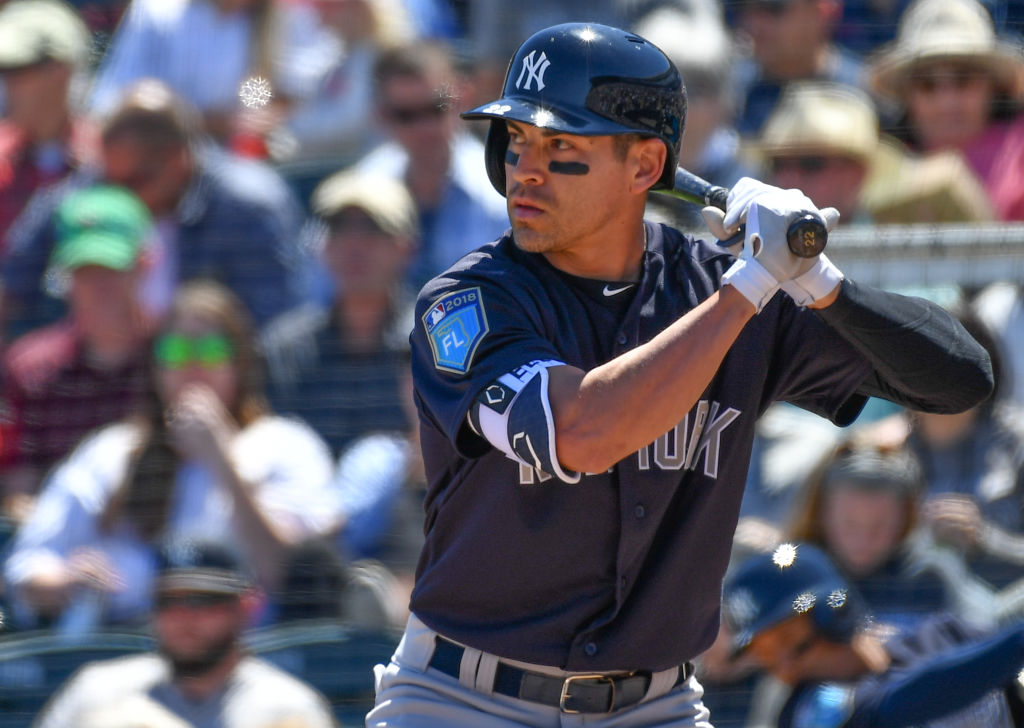 MLB: These $20 Million Players Are Making Way Too Much Money in 2019
Here's a look at some of the worst MLB contracts. These players are making $20 million or more that should be making a whole lot less.
Baseball stars Bryce Harper and Manny Machado both signed mega-contracts that will see them earn hundreds of millions of dollars heading into the next decade. Baseball has always been a league of insanely large deals with guaranteed money, but there are a number of players in the league in 2019 who aren't worth the value of their contracts. Here's a look at some of the worst MLB contracts. These players are making $20 million or more that should be making a whole lot less.
Albert Pujols — 1B, Los Angeles Angels (2019 Salary: $28 Million)
Once the most feared hitter in baseball, Pujols built his reputation on excellent contact and power, with a hitter's eye rivaled by only the greatest to ever play the game. When he signed his free-agent deal with Los Angeles, his level of play immediately declined.
Pujols is a former MVP and a multi-time All-Star, so to see him perform so poorly in L.A. is mind-boggling. In 2018 he hit .245 with a .289 on-base percentage and 19 home runs. At the age of 39, you can only wonder how steep of a decline Pujols will see in 2019.
Carlos Santana — 1B, Cleveland Indians (2019 Salary: $20.3 Million)
Carlos Santana was a bad bat in Philadelphia's 2018 lineup with a .211 batting average. The Indians acquired Santana in a three-team deal, and he probably needed a change of scenery. He isn't any help on the defensive side of the field, and entering the 2019 season at 33 years old, he probably won't provide much more pop from his bat.
Jacoby Ellsbury — OF, New York Yankees (2019 Salary: $21.1 Million)
At one point in his career, Ellsbury was a five-tool player for the Boston Red Sox. Signing a starter away from a rival probably seemed like a good idea, but Ellsbury has one the worst MLB contracts around. Once he went to the Yankees, he lost some of those tools, and injuries haven't helped. He missed the entire 2018 season due to various injuries, and in 2017 hit .264 with just 39 RBIs in 112 games.
Entering 2019 at 35 years old, Ellsbury probably won't have a bounce-back season in Pinstripes, especially not in an outfield featuring Giancarlo Stanton, Aaron Judge, Brett Gardner, and Aaron Hicks.
Johnny Cueto — P, San Francisco Giants (2019 Salary: $21.1 Million)
Johnny Cueto was once one of the best pitchers in the game, and the Giants rewarded him a huge contract. He enters 2019 coming off of Tommy John surgery, and the best case scenario is he returns towards the end of the summer. If he has any setbacks with his rehab, then the Giants could be looking at a lost chunk of salary from one of the worst MLB contracts.
Chris Davis — 1B, Baltimore Orioles (2019 Salary: $21.1 Million)
The Orioles gave Chris Davis a huge deal in 2016 after a breakout season. In return, he has given them virtually nothing on the field. All they have to show for his big deal is one of the worst MLB contracts around.
Davis hit just .168 last season, with a .243 on-base percentage. He hasn't hit over 20 home runs in two seasons, but the worst part about his contract is that he makes $23 million per season through 2022.
Davis' durability has also been a detriment to the team as he has missed significant time each of the last two seasons. If he can stay healthy and make better decisions at the plate he could justify 50% of his paycheck, but nothing close to the $23 million he earns.
Who has the worst contract in baseball?
Going through the list there seems to be a pattern. Huge long-term deals to stars past their prime, with a history of injuries. Is there anyone else you would add to this list?